Hello Dubrovnik
We arrived in Dubrovnik on a late afternoon.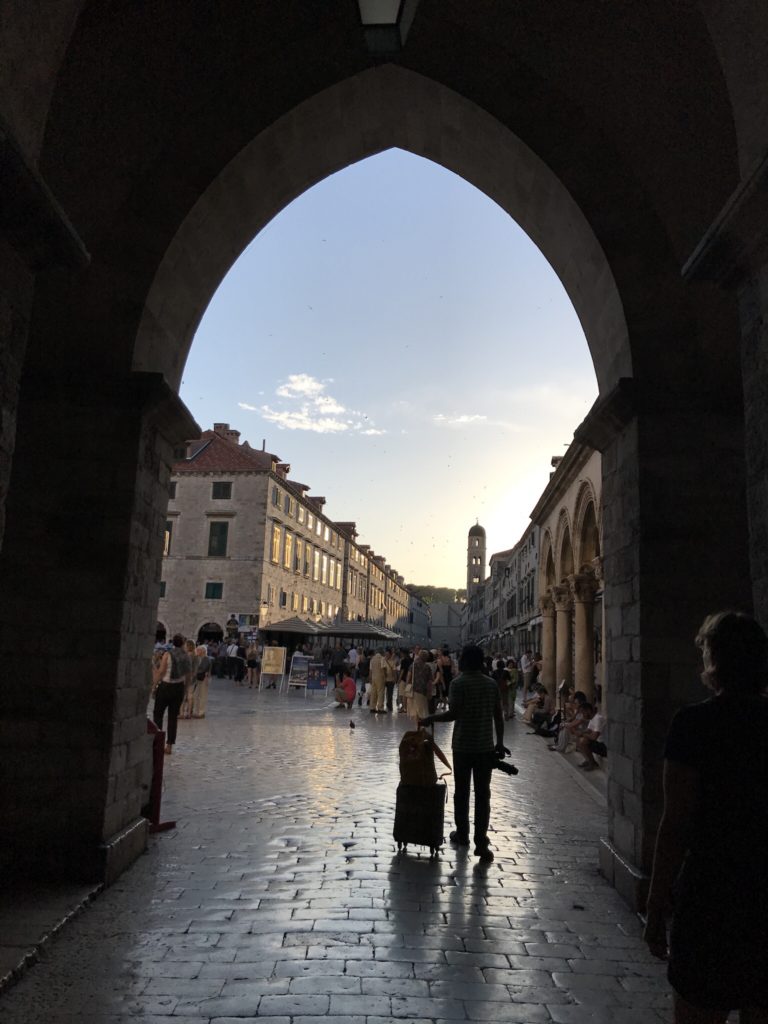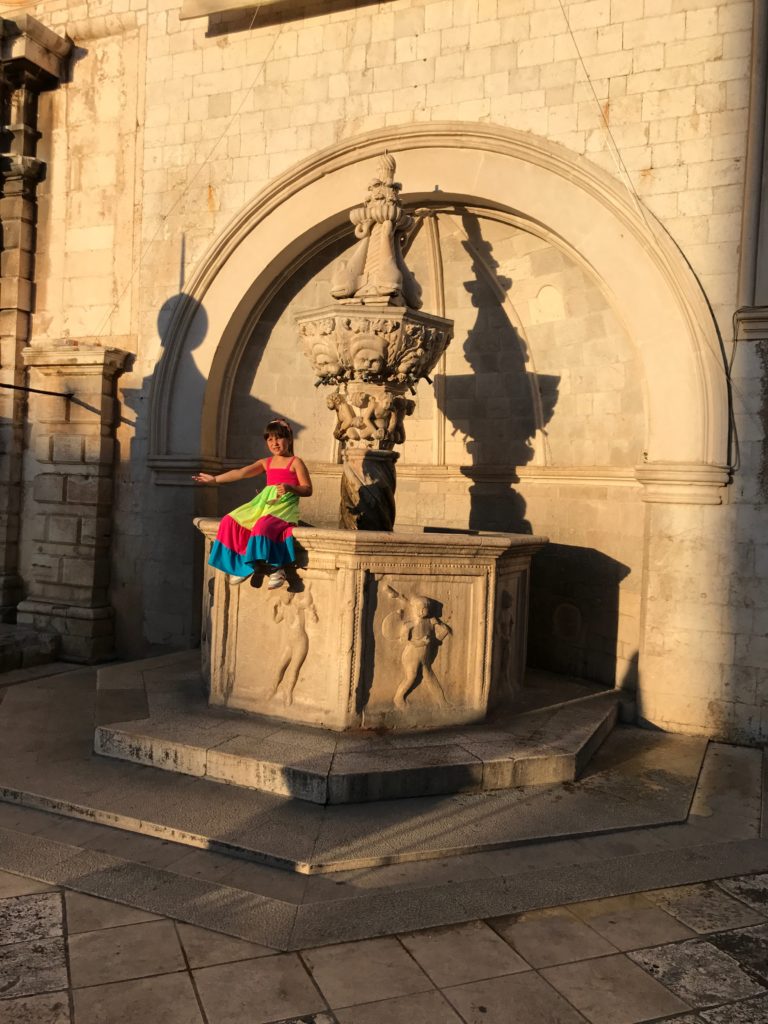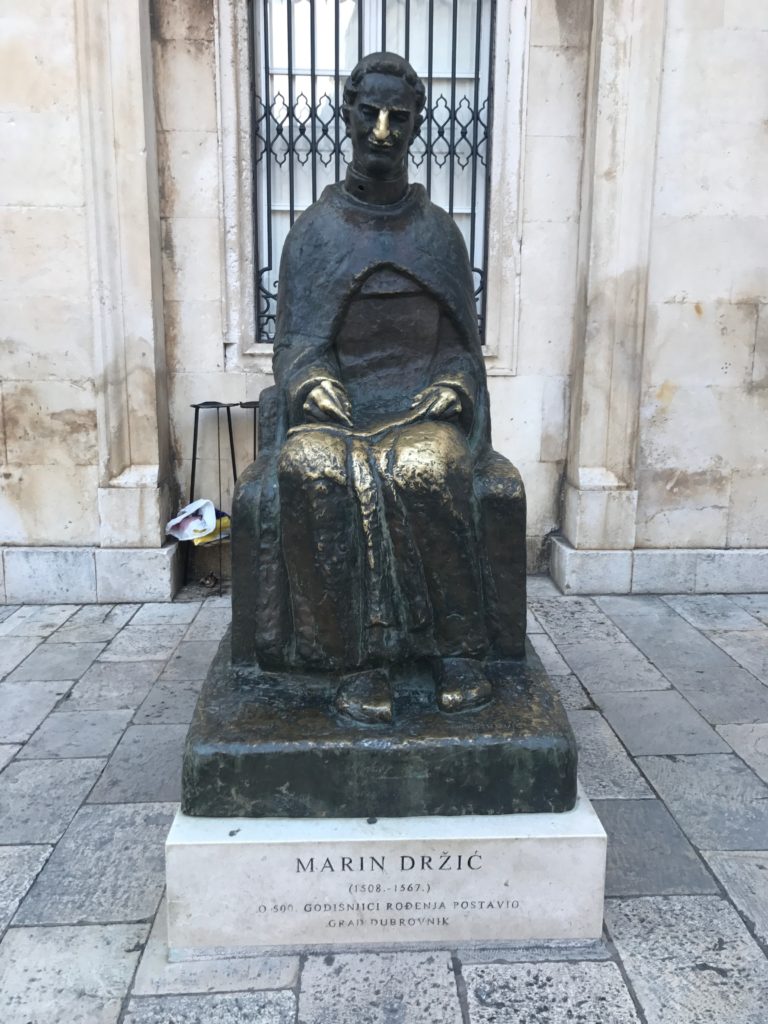 Dubrovnik by Morning
With our jet lag we woke early in the morning. It was a great time to walk around the old town because we had it all to our selves.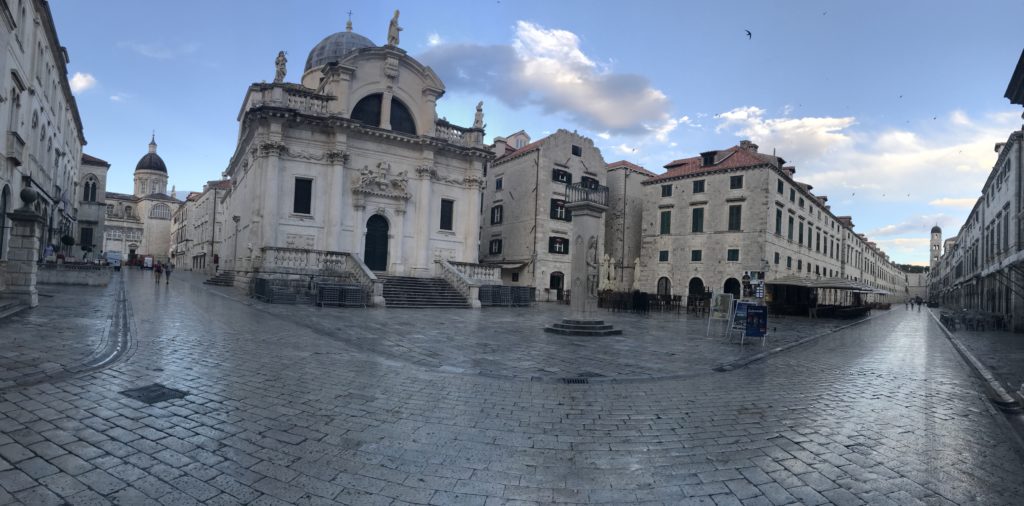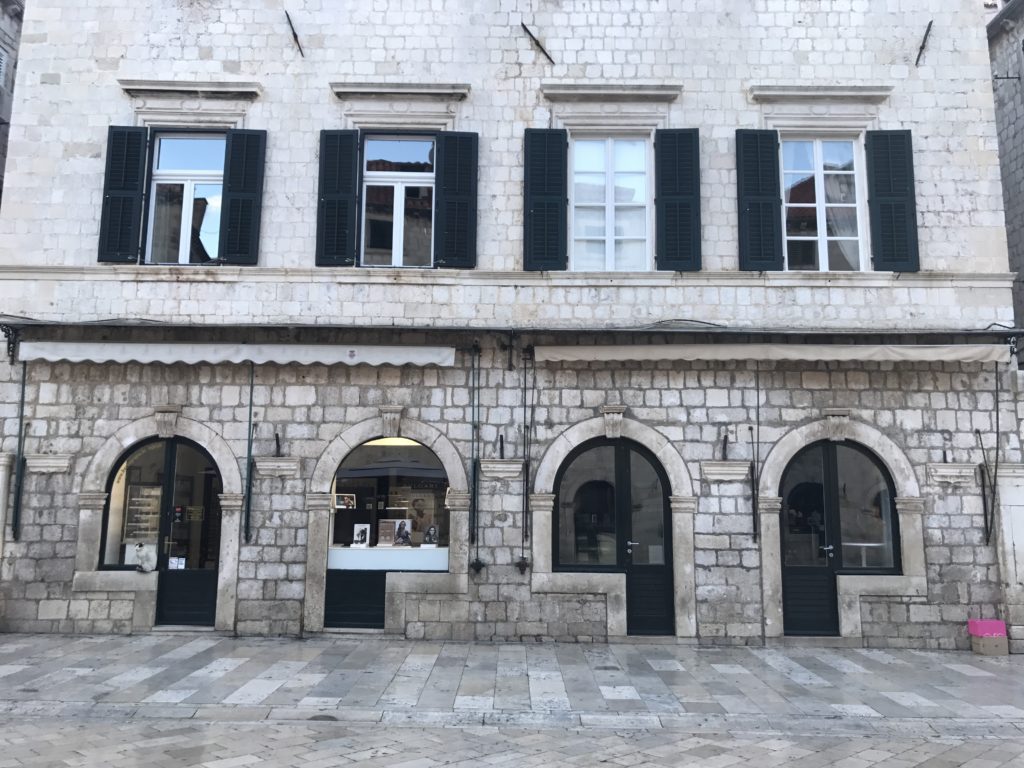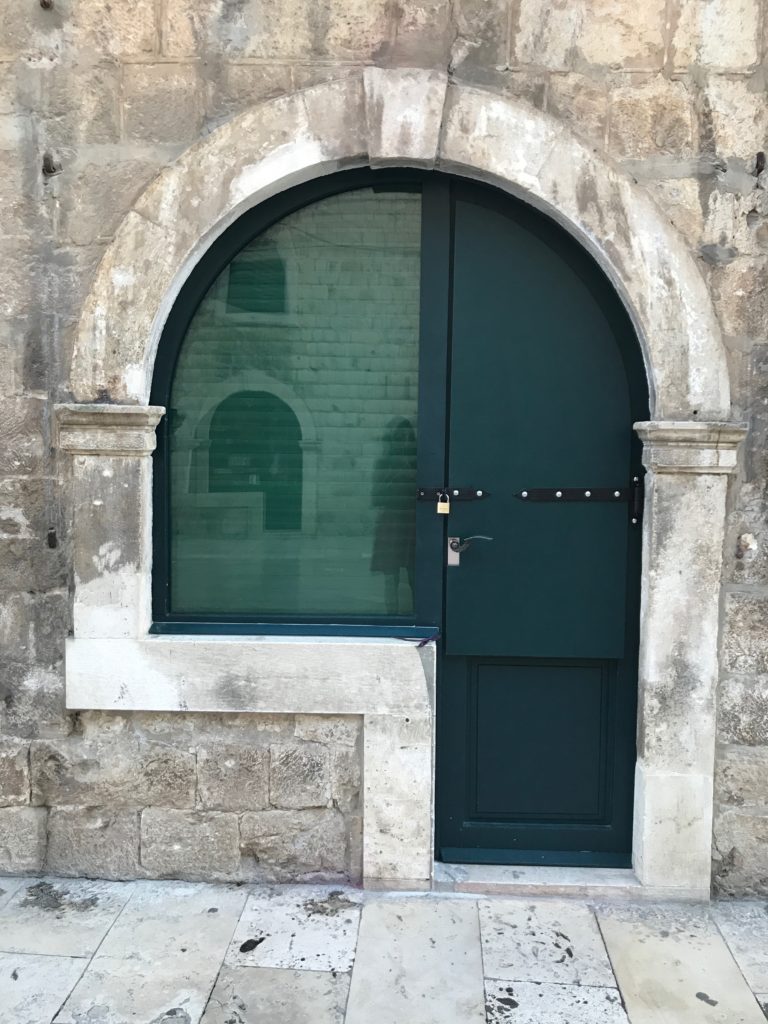 The town starts to get busy around 8-9am. The town is a popular stop on many cruise ship itineraries. On days that cruise ships arrive it gets extremely busy. We got lucky because there were none on our full day here. There was one on the afternoon we arrived and three on the morning we left!
Dubrovnik by Evening
Dubrovnik has wonderful night life. Here's contrast of morning and evening –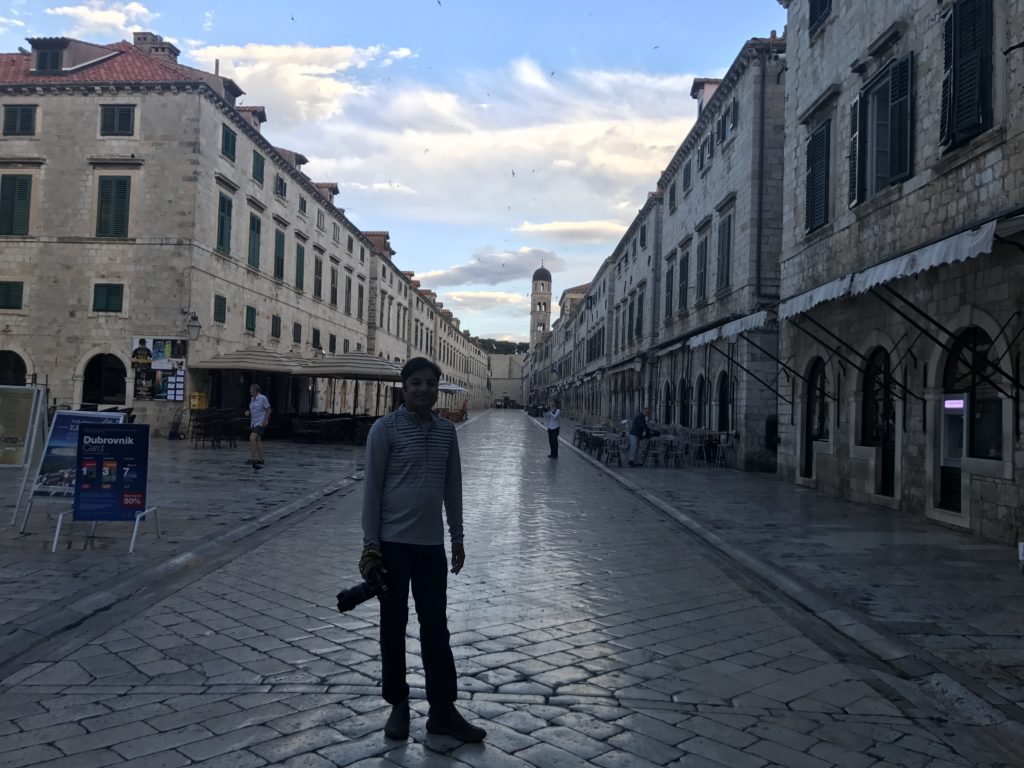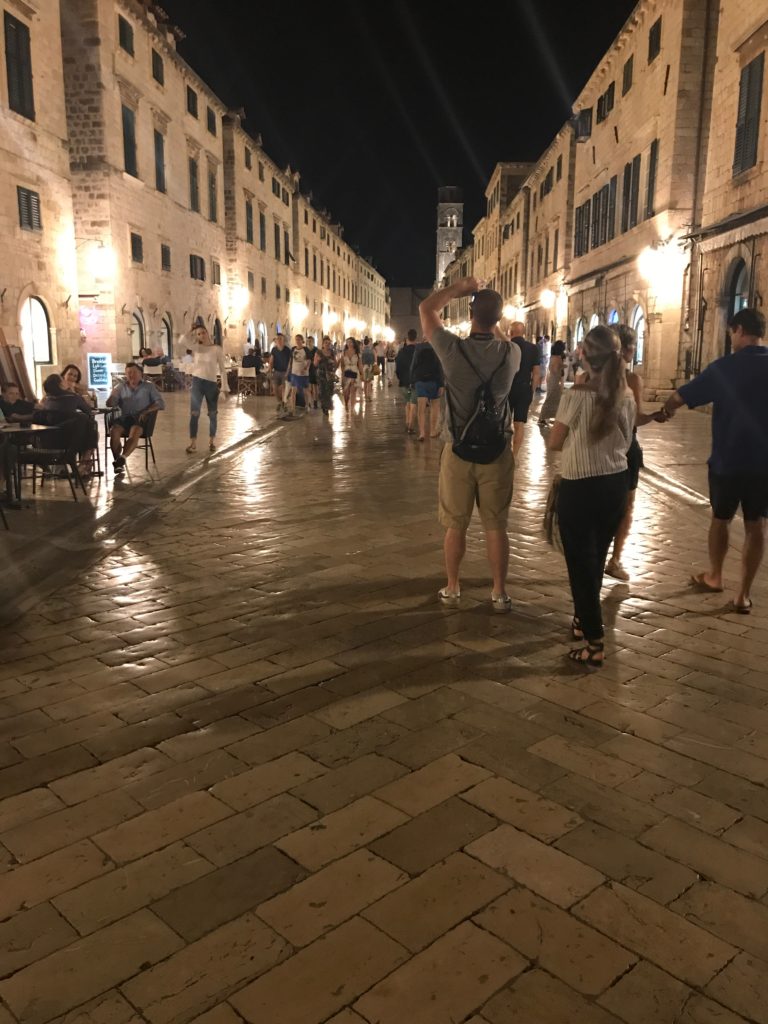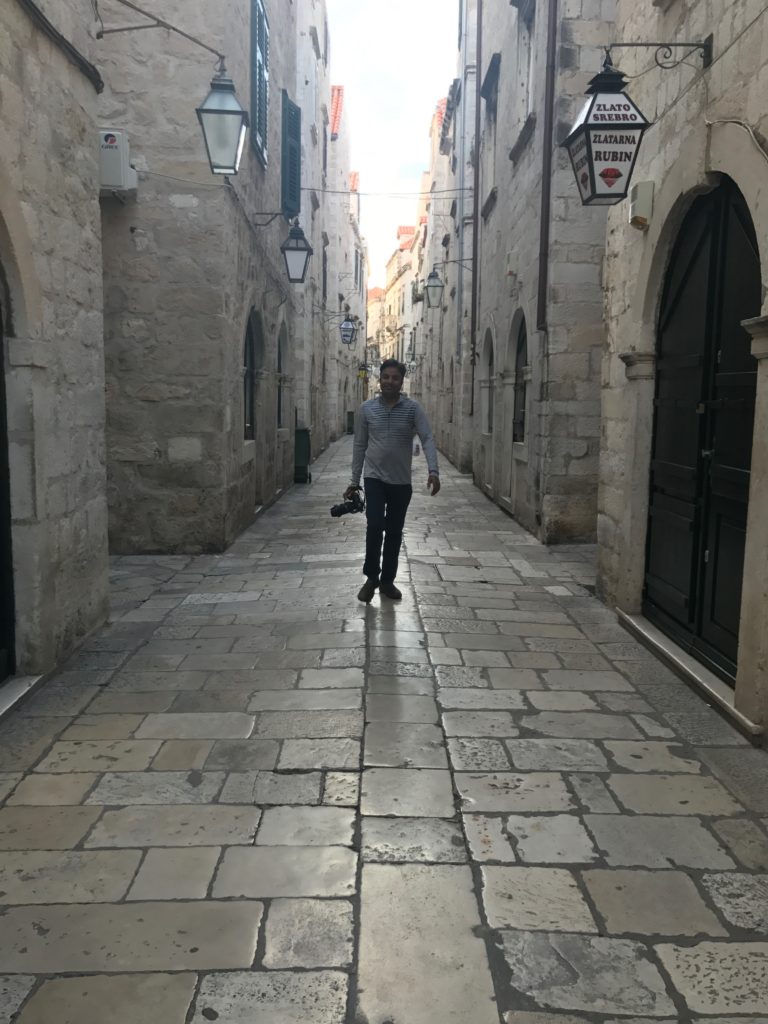 Vegetarian Food in Dubrovnik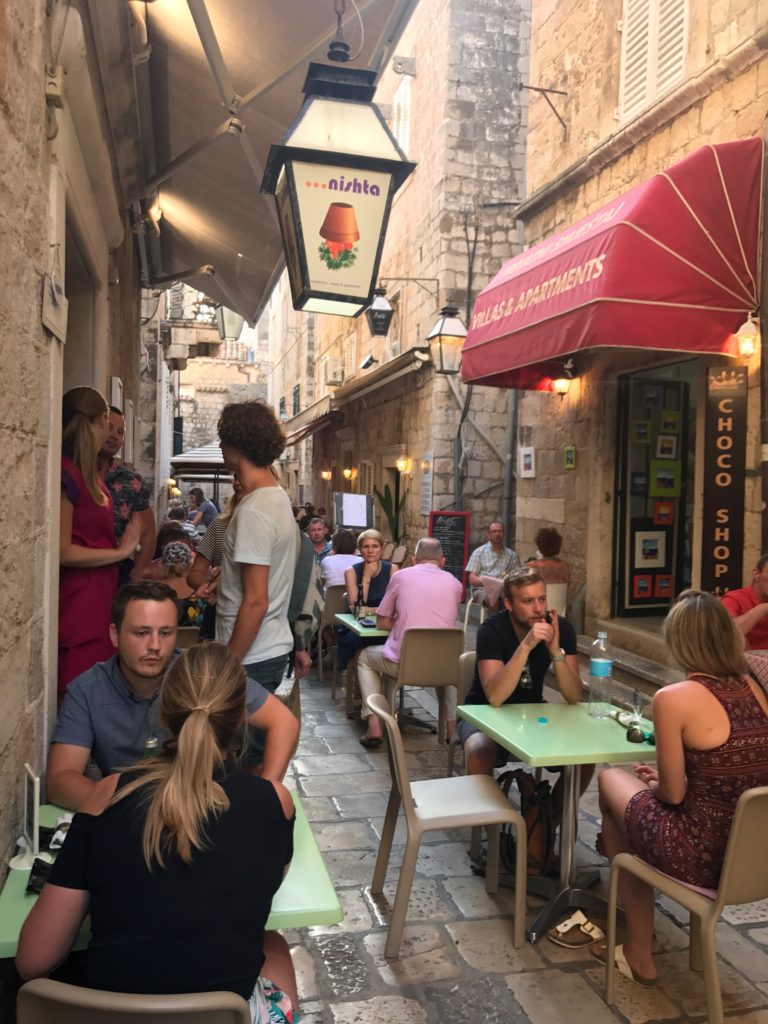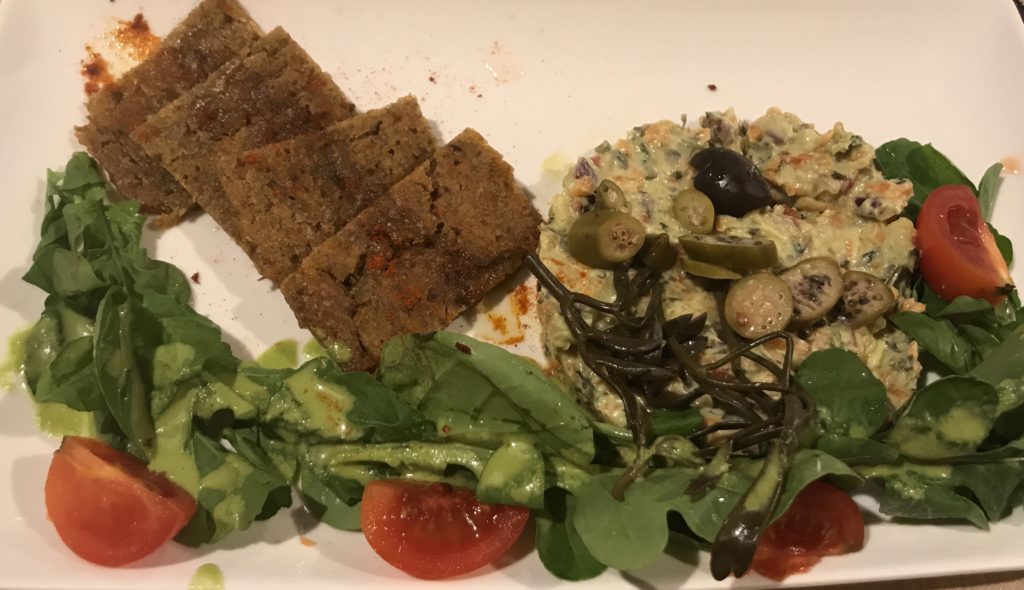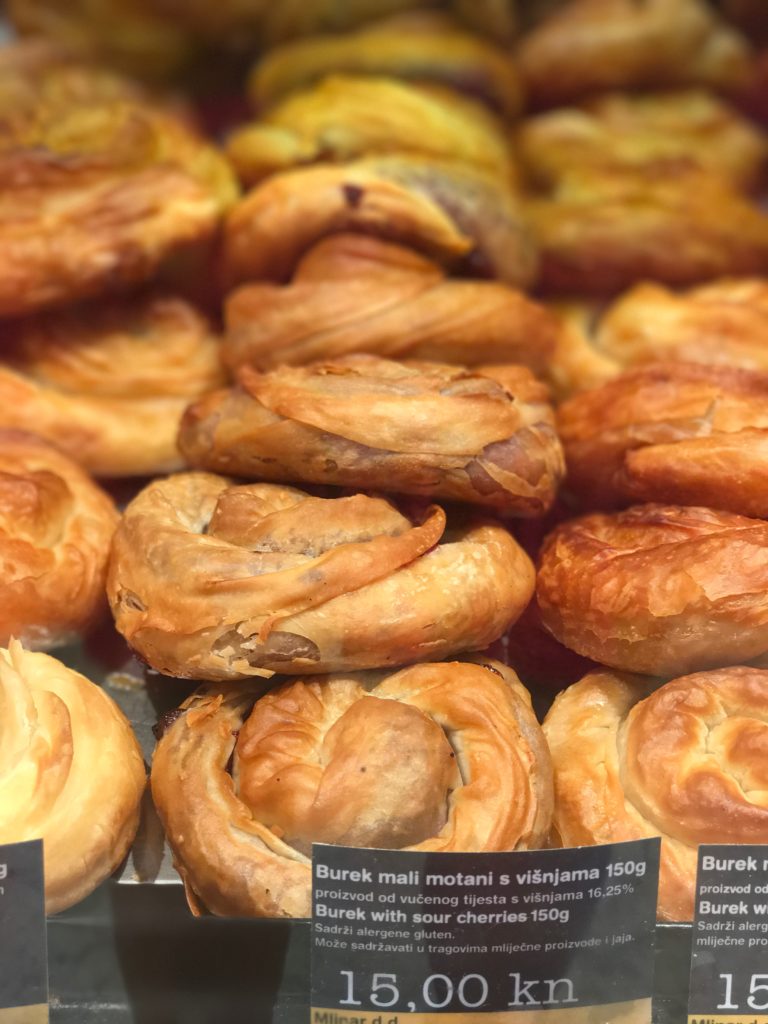 The food across the South Slavic countries varies a little, but Burek is one traditional dish we found everywhere.
Pop Culture in Dubrovnik
Dubrovnik is a popular filming destination for shows and movies like Robin Hood, Lord of the Rings, Game of Thrones. Mostly Dubrovnik is a super popular pop-culture destination because of 'Game of Thrones', now coming up with its last season. When they're filming the show, the entire old town is shutdown and residents are moved out. Naturally it's filmed in winter times, when there are no tourists.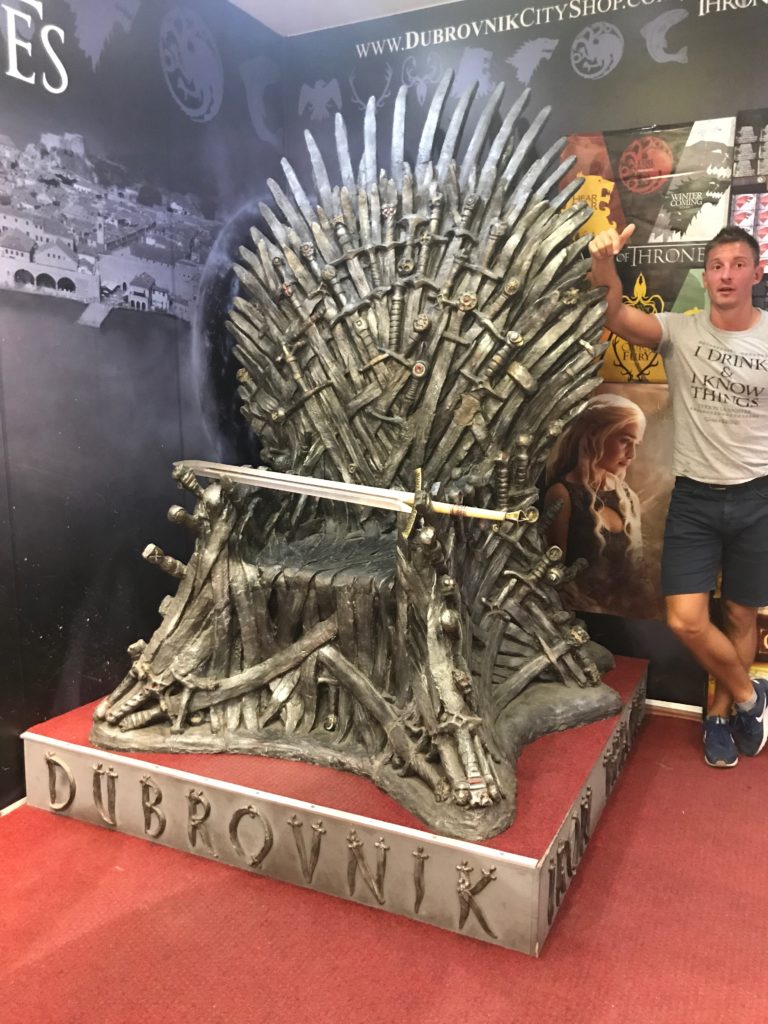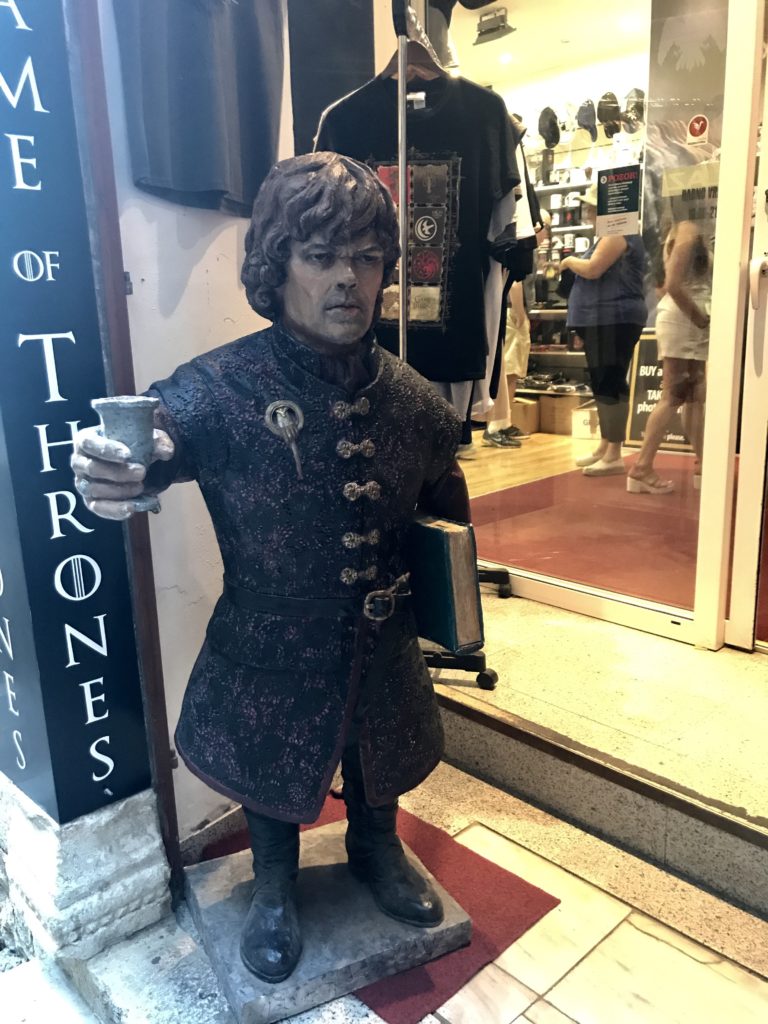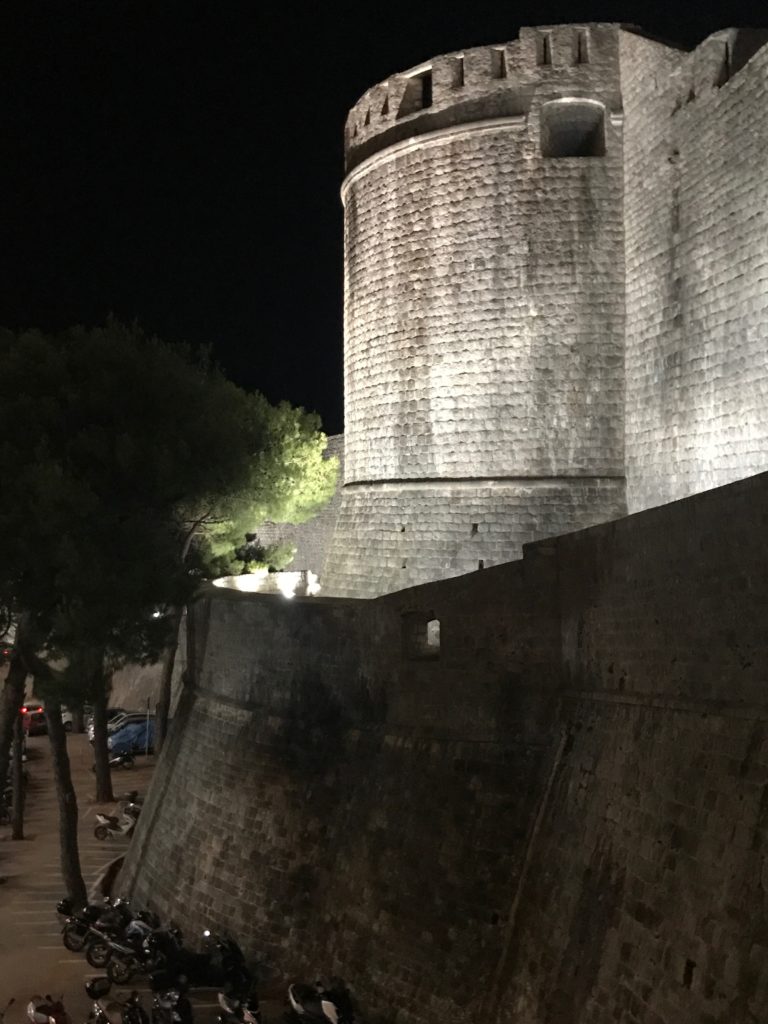 All the popular DJs come here to showcase their work in this university town with many young people and tourists. The massive nightclubs attract tourists and local party goers alike.
Dubrovnik Gate Over the Moat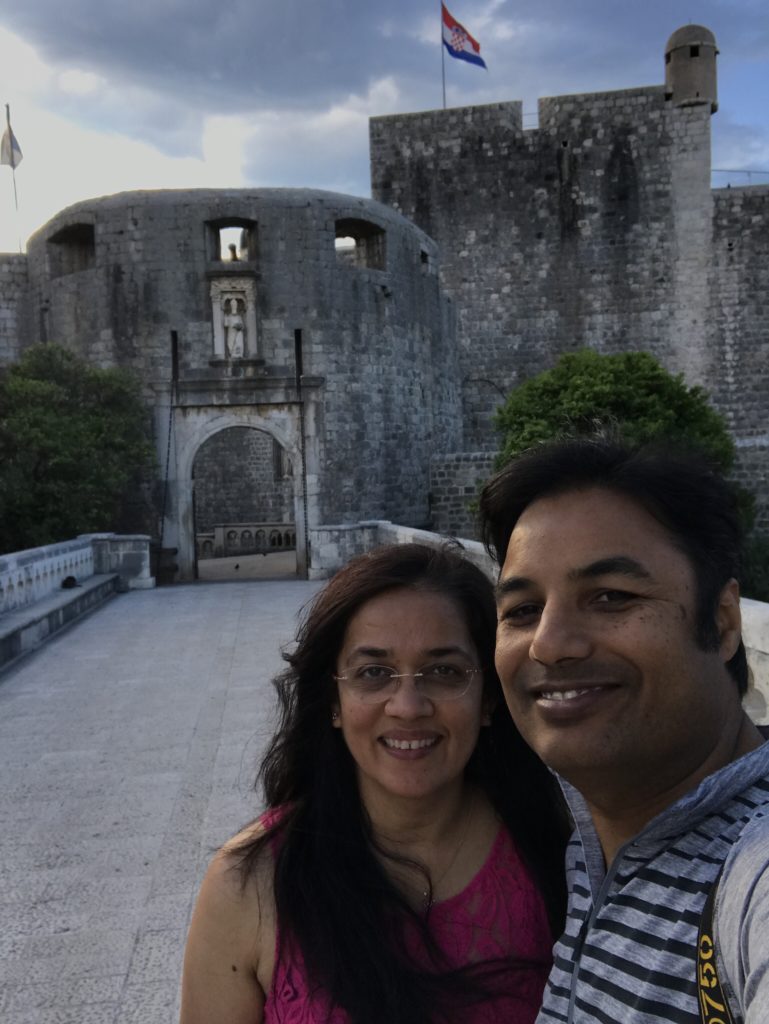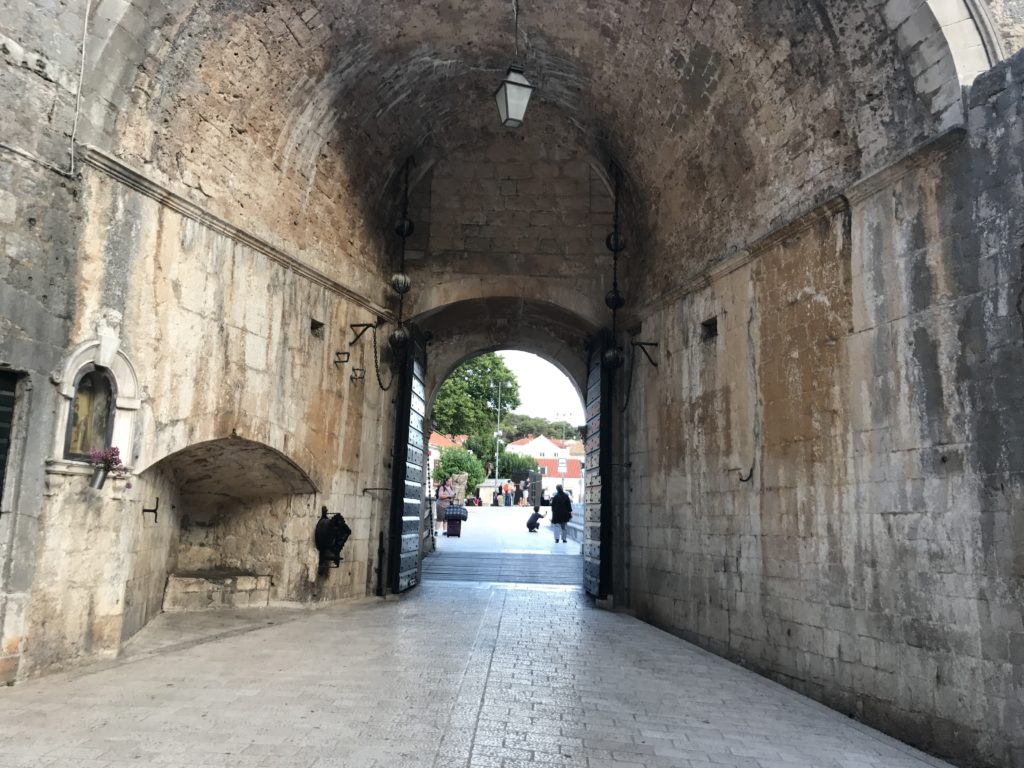 Green Market, a Farmers Market in Dubrovnik
Right behind the cathedral is a farmers market (known as Green Market). It opens everyday at 8am to 1pm. It's the best place to get fruit, vegetables, candied rind and fruit bread (with 40-80% alcohol) for the stay. It's not as inexpensive as the roadside stalls in Albania and Bosnia but great for being in Dubrovnik.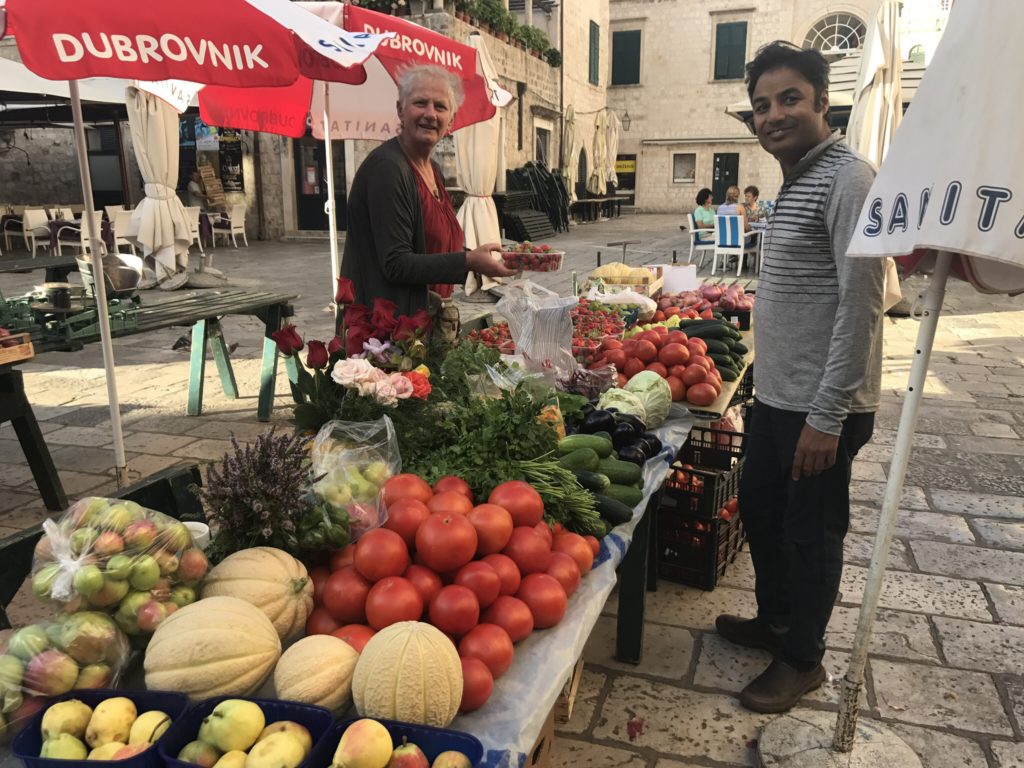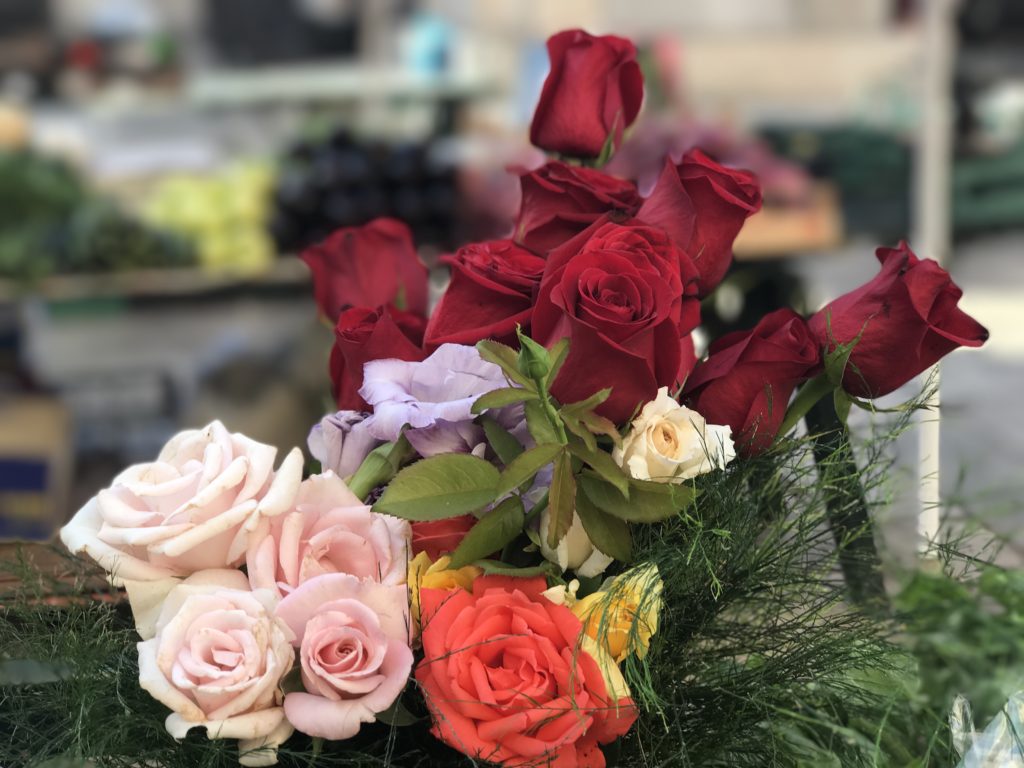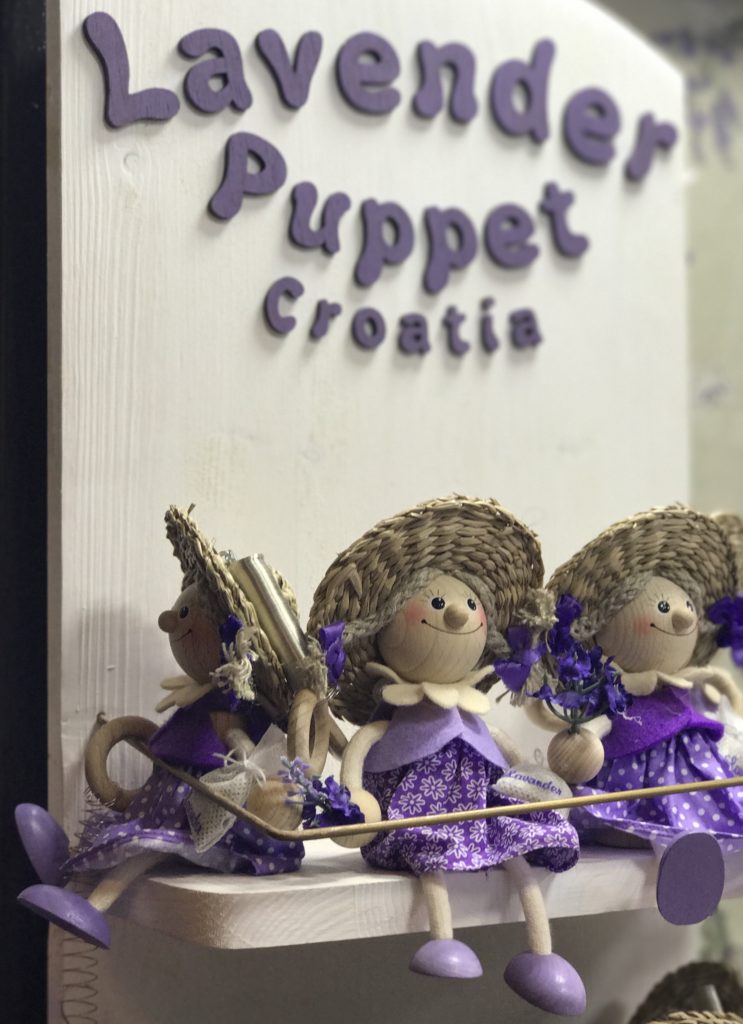 Fun Facts about Dubrovnik
Cats – The city has lots of fat cats lazying around everywhere. That's because of the many fish restaurants and old ladies that take good care of the cats. In return, the cats have helped prevent rat and plague problems for Dubrovnik.
Popular Names – Most popular names in Dubrovnik are Ivana and Ivan. There is even an Ivan square! When our guide's mom calls out her name, Ivana, half a dozen girls turn to look!
Winter – Winter in Dubrovnik isn't very cold or snowy. But the wind chill is insanely cold. It cuts through to the bones. So, there are no tourists. The residents have the island all to themselves. They have a large Christmas market and a phenomenal New Year's celebration that locals enjoy by thoroughly. Even in July it was pretty windy but it felt good in the heat.
Neck Tie – Croatian say the Neck Tie originated in the Croatia. It is believed that a few hundred ago, when Croatian soldiers went to help France in a war, the French loved their neck scarves. The scarf became all the rage in Paris and led to the modern design of a Neck tie.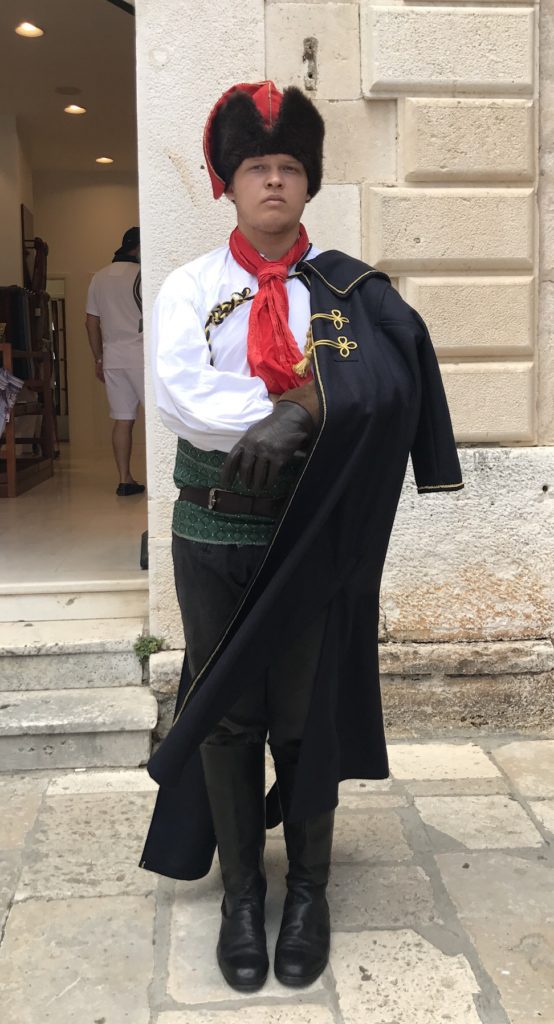 City Layout – The old town of Dubrovnik is very well planned in mostly perpendicular streets with the one Main Street (Stradun or Placa) that runs from east to the west end.
To the south streets are within the old town walls. To the north streets lead up the hill.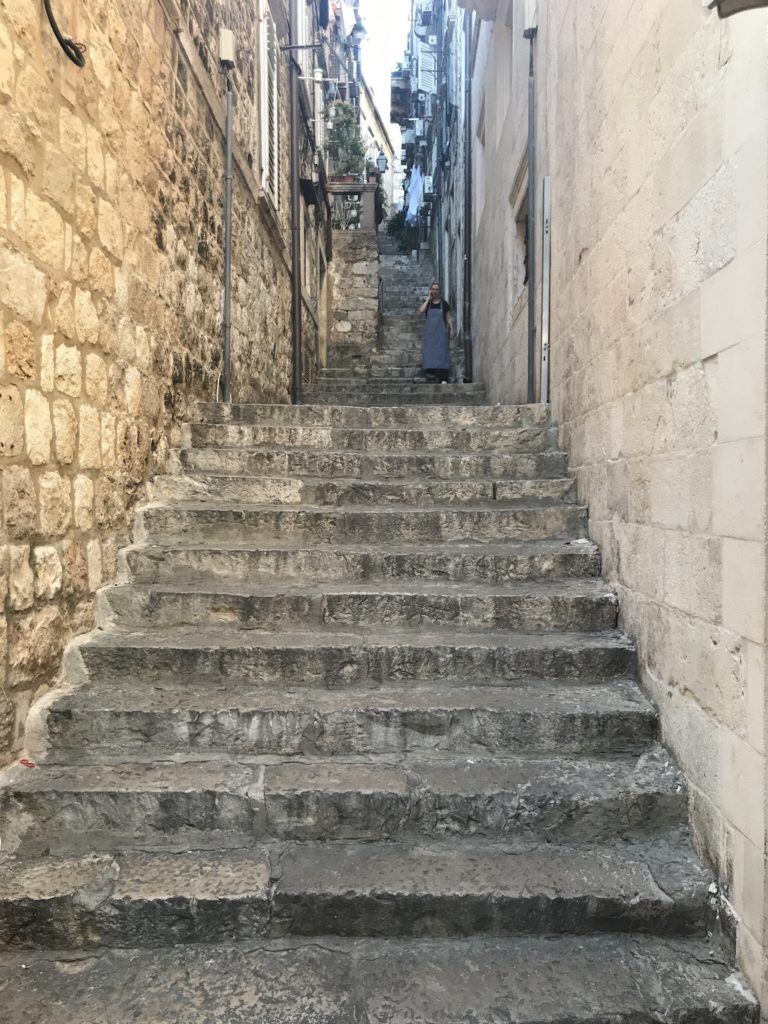 Dubrovnik is probably the most expensive city and the most popular destination of the region. But it's special and totally worth a visit. I'll highly recommend a visit if you're in the area.