Your answer is as good as any. However, looking at the location and direction, the lionesses with cubs crossed the road to get a drink from Chobe river in Botswana's incredible Chobe National Park.
During our 14-day trip in Southern Africa, we nearly missed seeing lionesses with cubs. A safari truck driving behind us tried to signal us frantically because he sensed some lion activity in progress. However, we were ecstatic from watching the leopards and didn't notice the Safari truck chasing us. Finally, the other driver chased us down, crossed us and told us to turn around and follow them. It was generous of him to risk missing the lion activity, just to give us the lead.
Why did the Lioness cross the road with cubs? Who cares! The more important question is – HOW did the lioness with cubs cross the road?
The process of taking cubs out for a drink is rather elaborate and well thought through. In fact, the whole process of raising cubs is fascinating. Usually, lion cubs are raised by multiple lionesses helping out the mom. While a lioness aunt watches the kids, the mom can bring food and do the chores.
Getting back to 'how the lioness and cubs crossed the road' – As we watched in anticipation, a lioness emerged from the bushes. She stood there for a while to carefully inspect the path.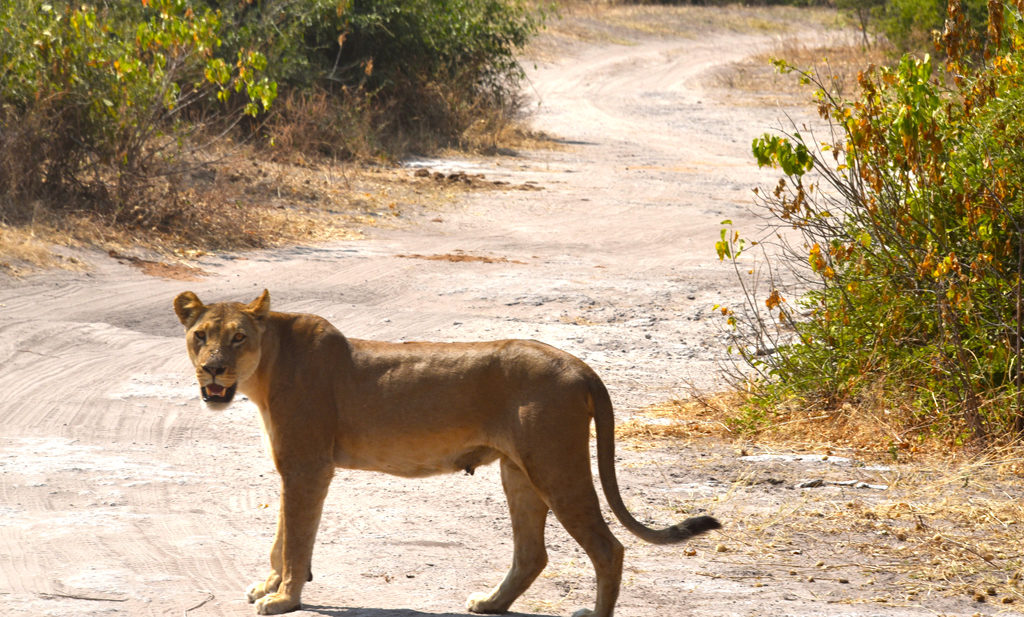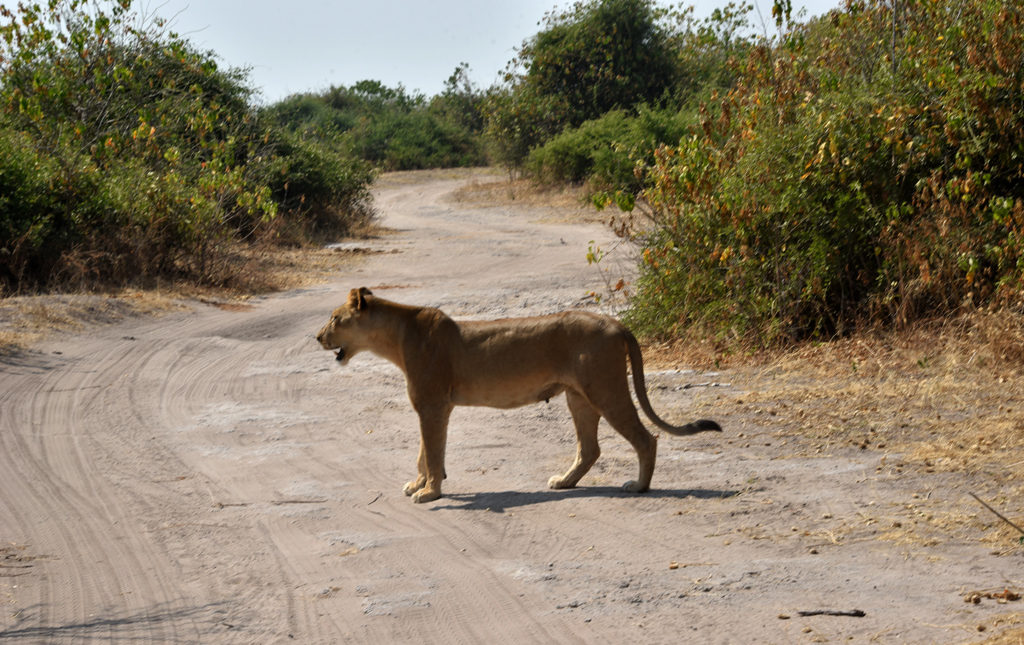 There are many dangers for cubs in the jungle, especially for male cubs. Very few male cubs will reach adulthood. Among the many dangers, cubs get killed by lions that are not their father.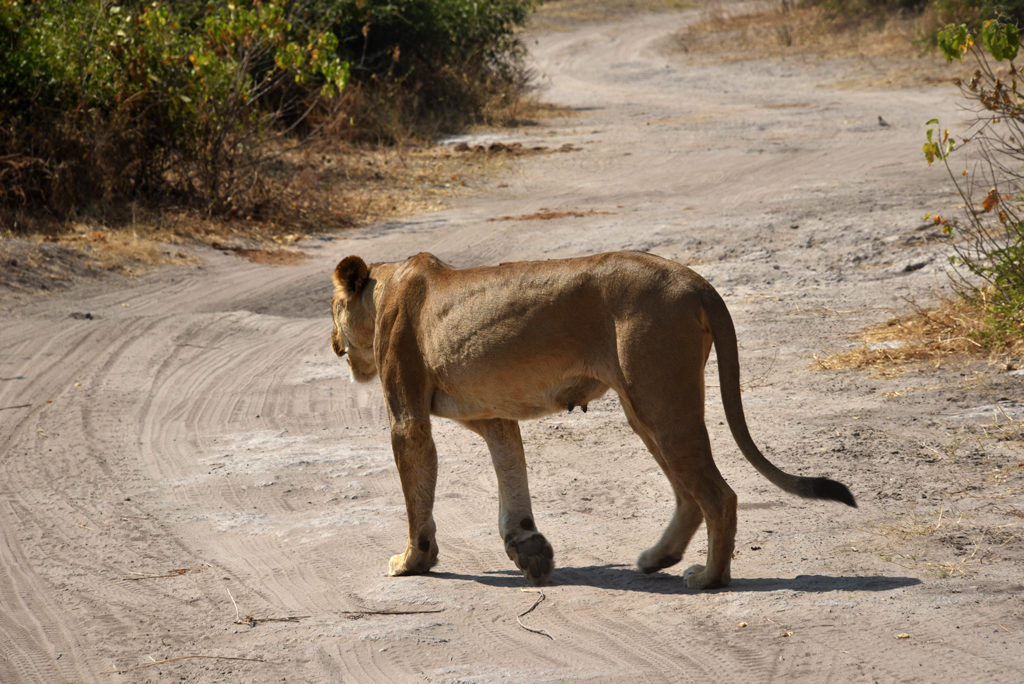 One cub stepped out after a mommy lioness. Gradually other cubs followed suit.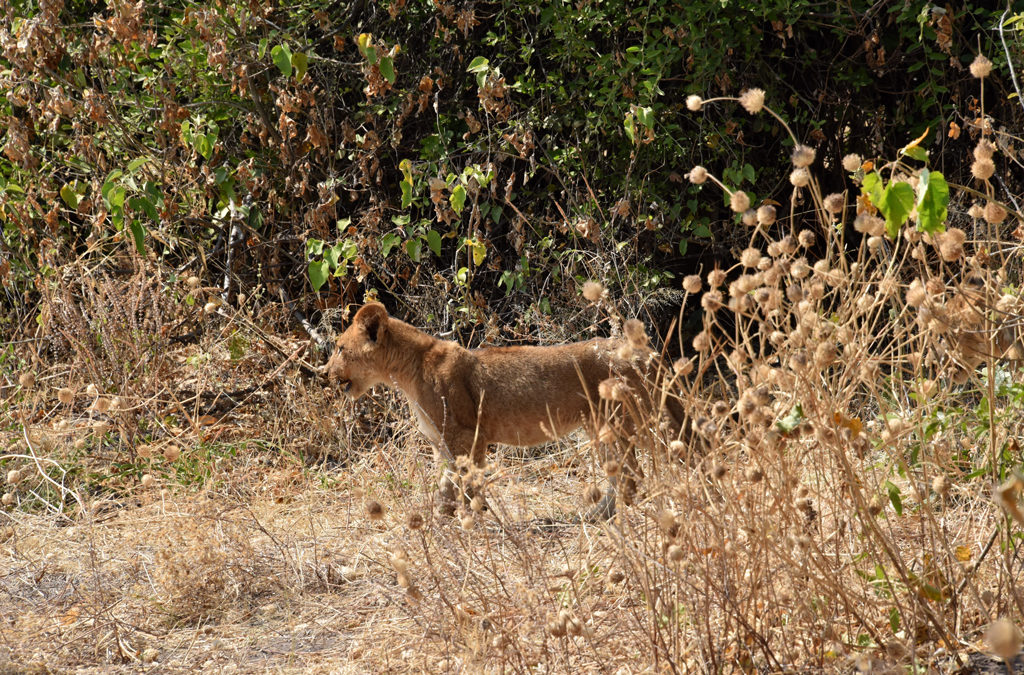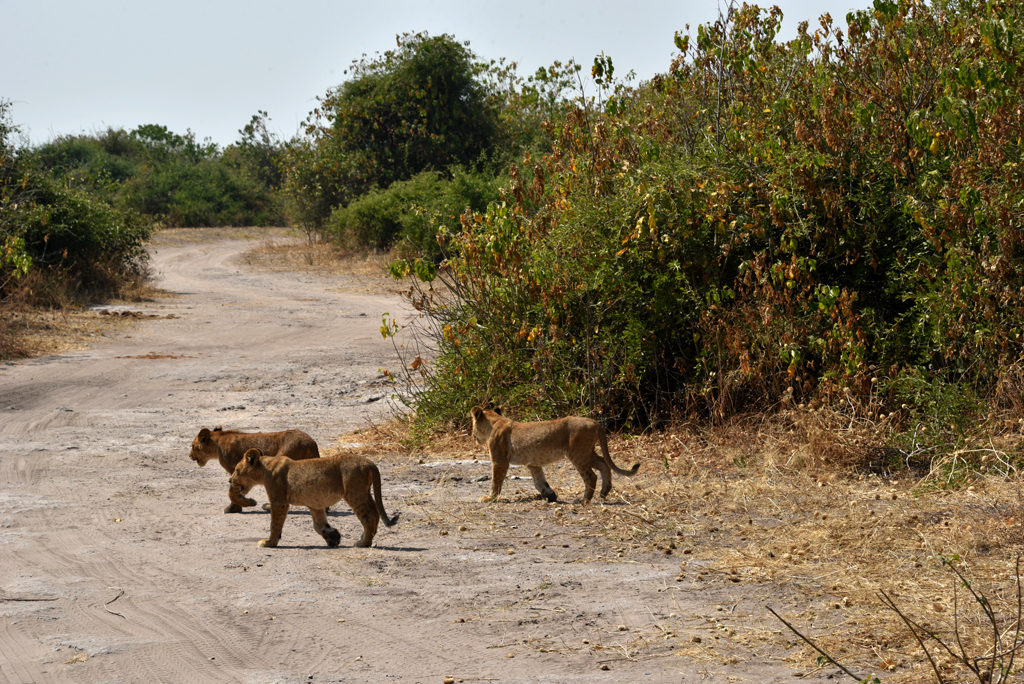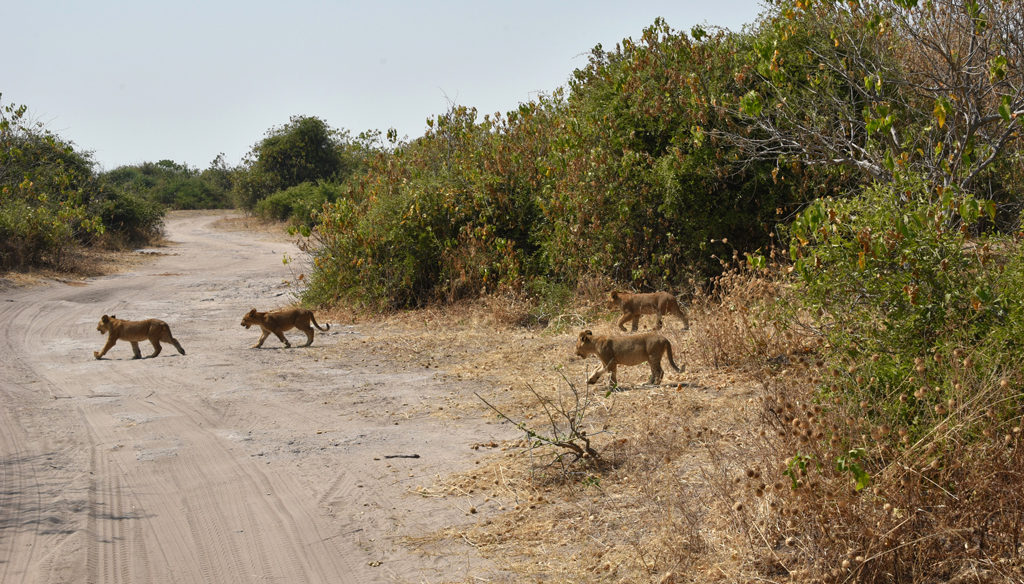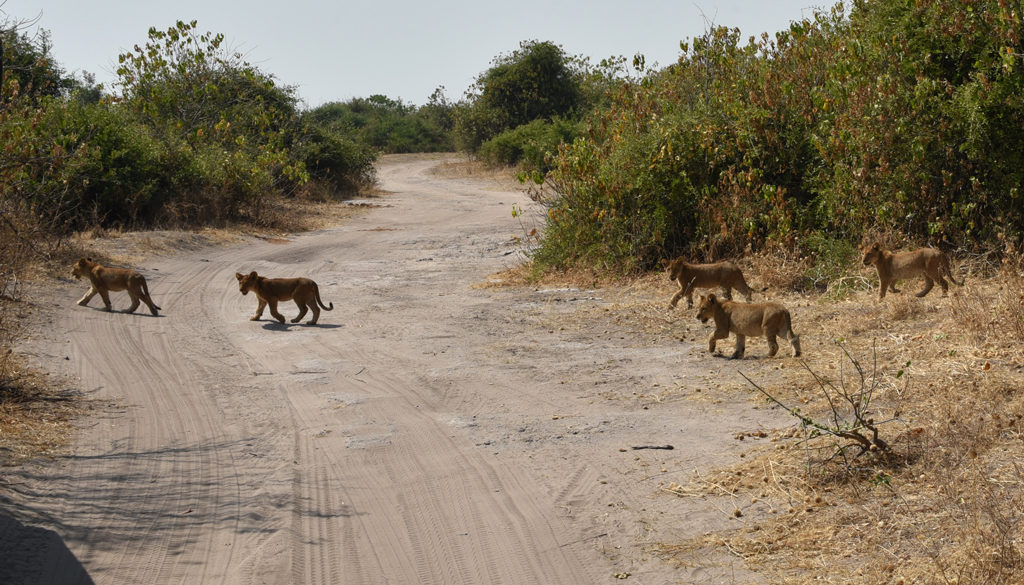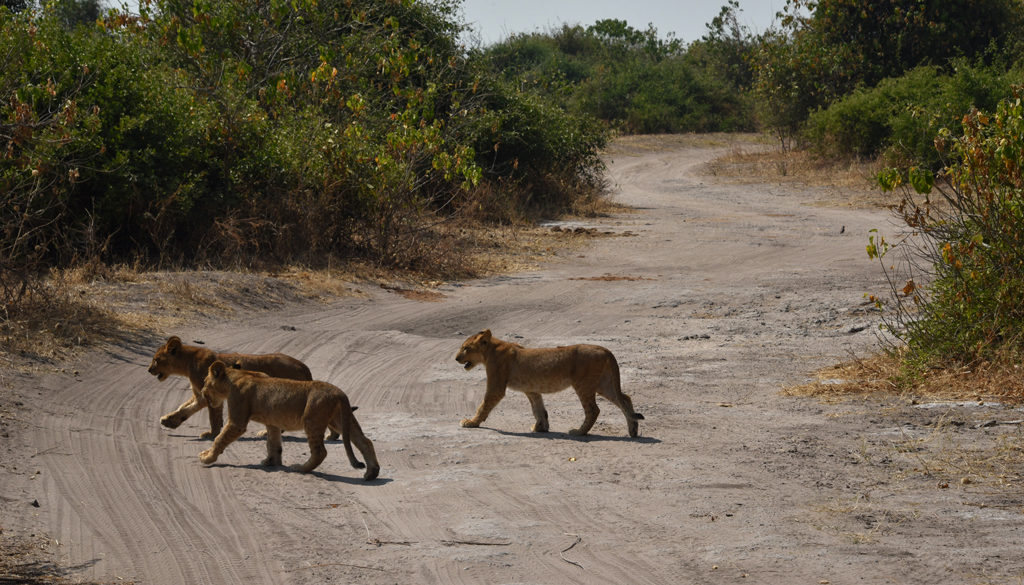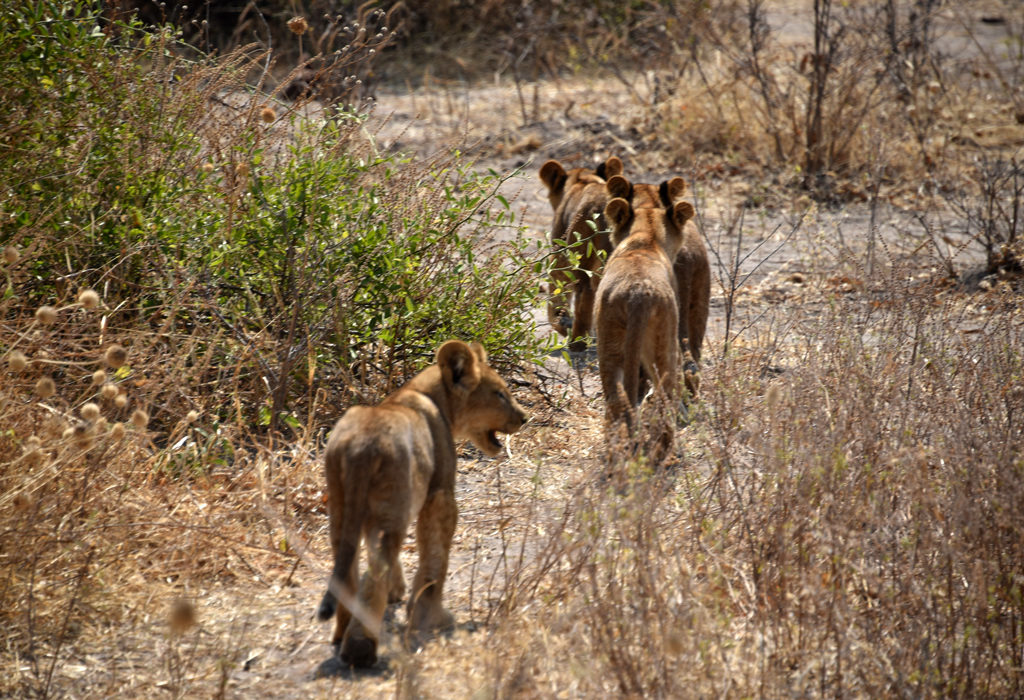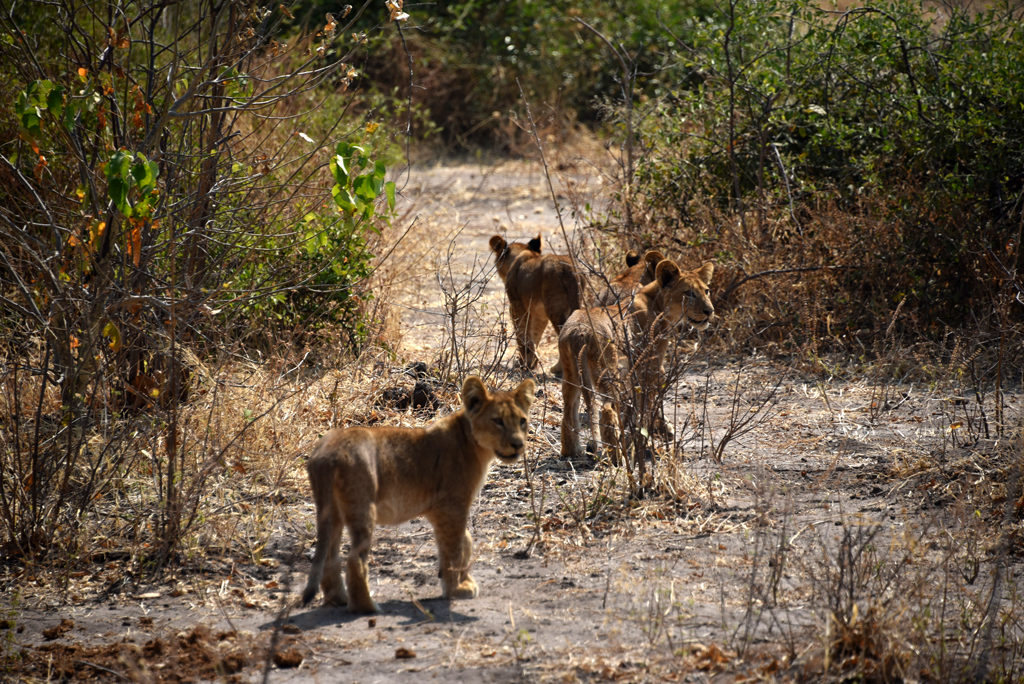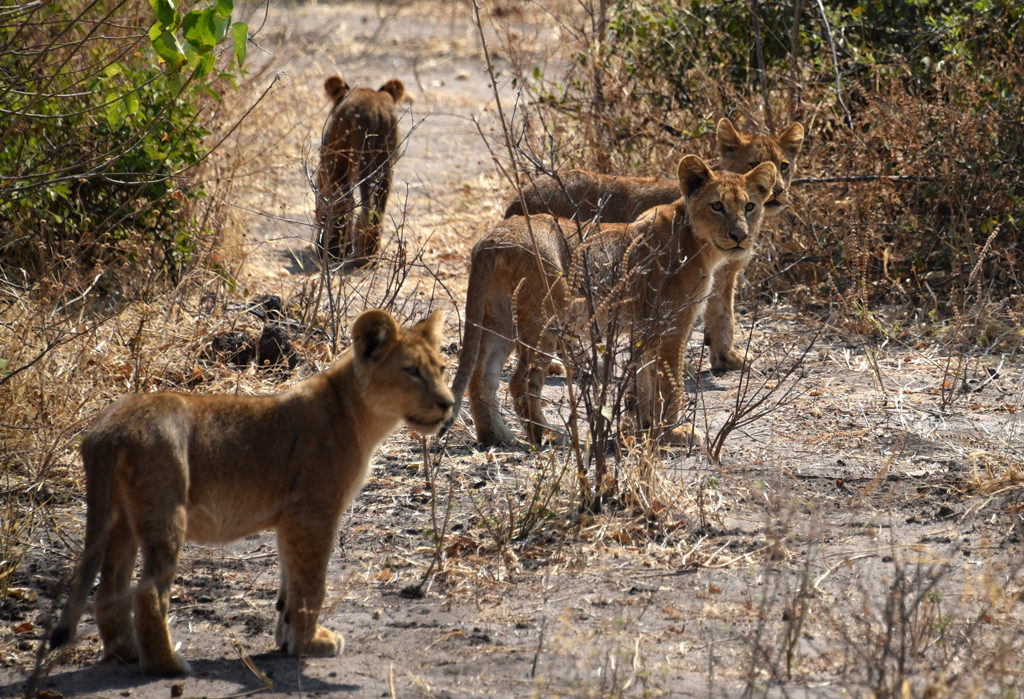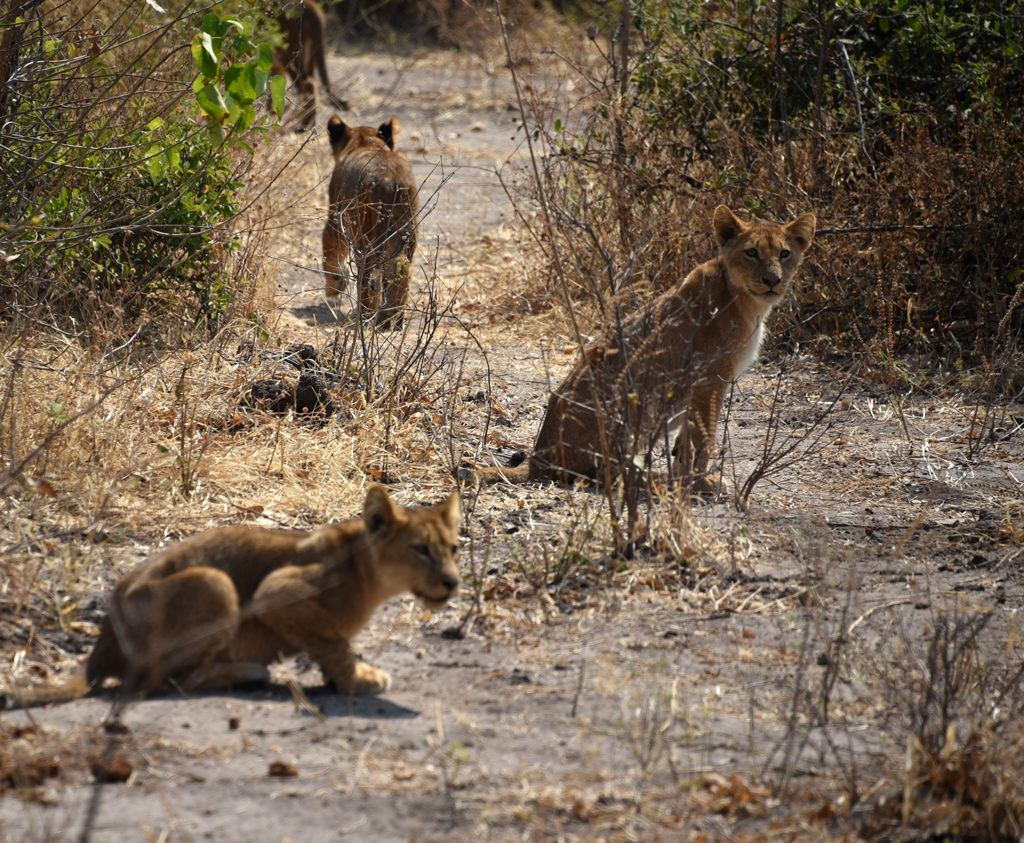 Are these cubs worried about something? Is there danger lurking in the bushes? We hold our eyes on them nervously.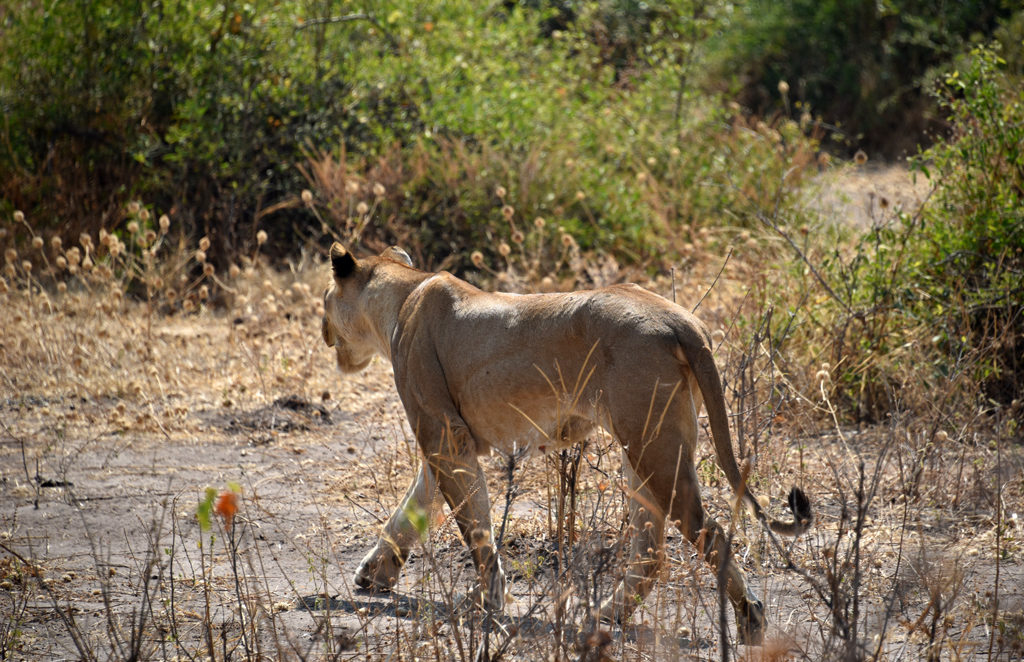 Phew! They were just waiting for mommy lion #2 to cross the road safely. She was probably double checking to ensure no danger was following them.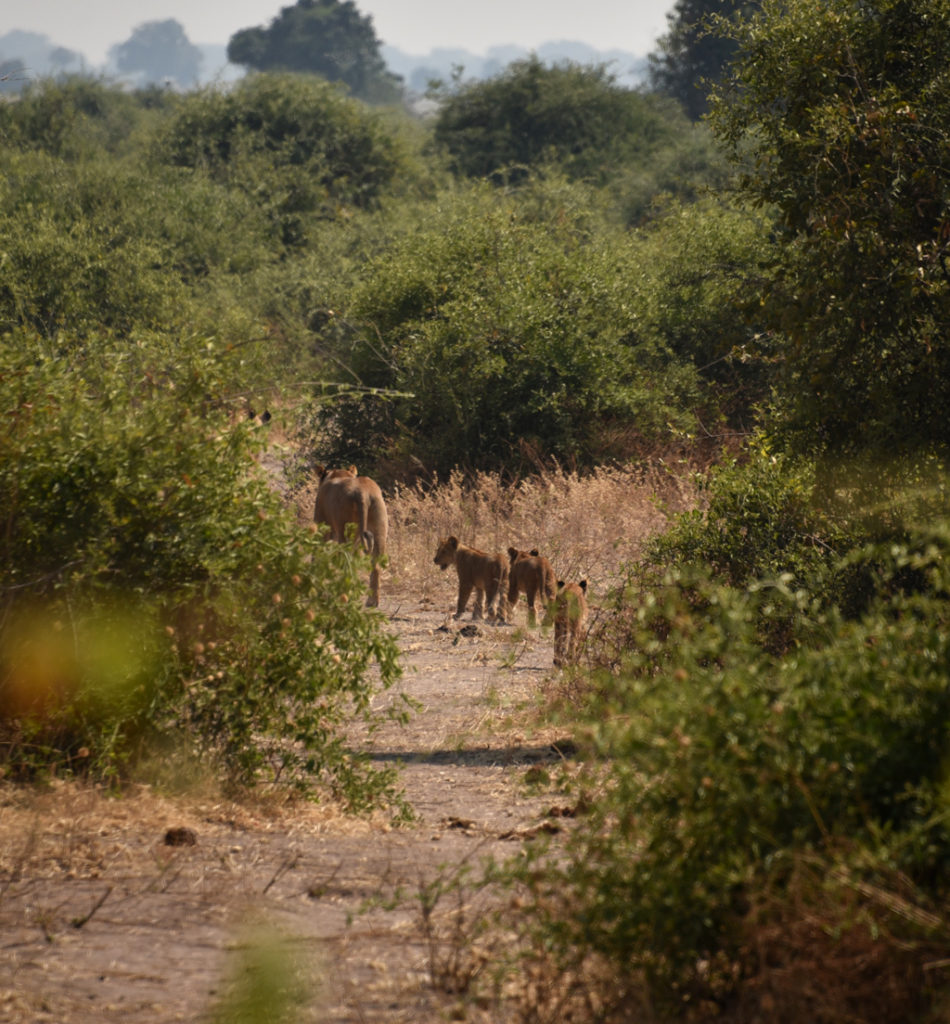 We were extremely lucky to have some wonderful animal encounters in Kruger and Chobe National Park. The most amazing encounter was that of these lionesses with cubs crossing an unpaved road in Botswana. 
Here is the full episode on video. Please follow our YouTube channel to get more travel videos.
Do you have a favorite lion or lion cub encounter? We would love to hear your story.
More Articles you'll love