Have you dreamt of visiting Kenya? Who hasn't? With the world-class destinations like Masai Mara National Preserve, Nakuru and Nairobi National Park, Mount Kenya, SweetWater Camp, Kakamega tropical forest, Kericho Tea Gardens, the possibilities for wildlife, culture and nature are endless.
Kenya is one of the countries I've called home. But, it has a special place in my heart because it's my childhood home. I'm delighted to share some amazing places and stories of Kenya.
Kenya is blessed with numerous unique and amazing destinations and it's not an easy task to capture all in one blog. Here are few of our favorites.
Masai Mara
Masai Mara is the most popular and the most important park to visit in Kenya. Travelers from around the world come here to witness wonders of nature. There are hundreds of species of mammals, birds, reptiles and more. But the most spectacular of all is the great migration in the dry season when hundreds of thousands of wildebeests, zebras, and other animals migrate to Masai Mara. Read more about the national part at Masai Mara Safari.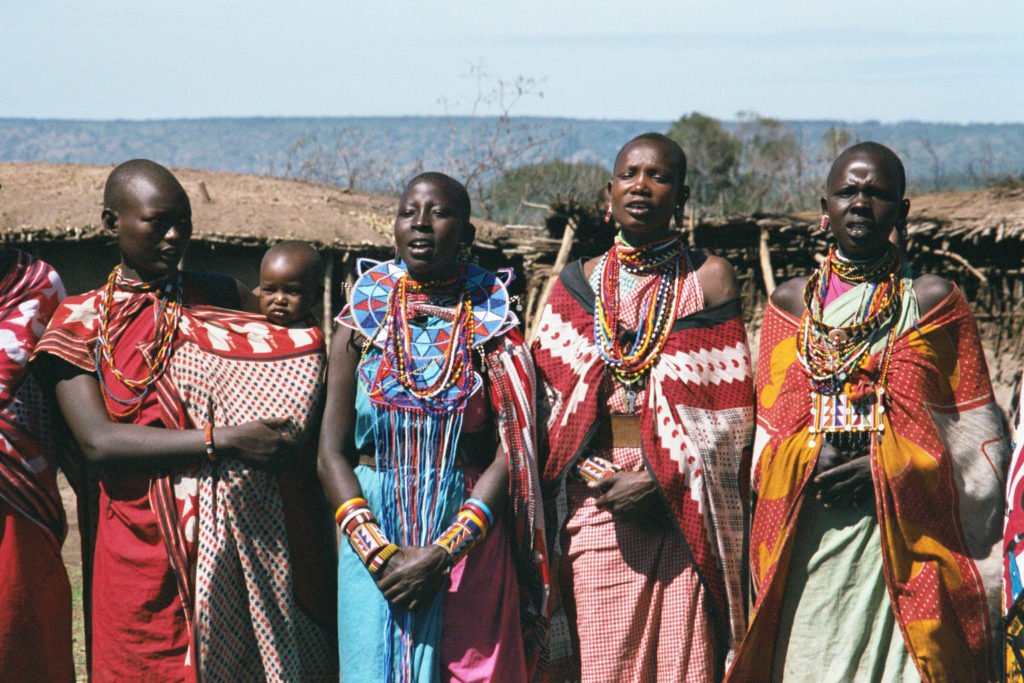 Be sure to carry your passport when visiting Kenya's national parks. They will likely be checked it at the hotel reception and the National Park entrances.
Pricing for non-Kenyan nationals is much higher than for residents. Sometimes, non-Kenyan citizens working in Kenya will get the low resident prices.
When in Masai Mara be sure to experience at least these – a pre-sunrise safari, breakfast in the bushes, the Big Five (lion, leopard, rhinoceros, elephant, and cape buffalo) and visit a Maasai village.
Learn the common phrases and words of Swahili.  It'll go a long way in connecting with the extremely friendly Kenyans and shopping. Many sites like this one provide common phrases.
Kenyans are in general very happy people. It's normal for random strangers to greet each other like they are lifelong friends. Everyone smiles and greets very enthusiastically.
You'll have many accommodation choices in all price ranges and service levels.
Have fdon'tnd dont worry. Hakuna Matata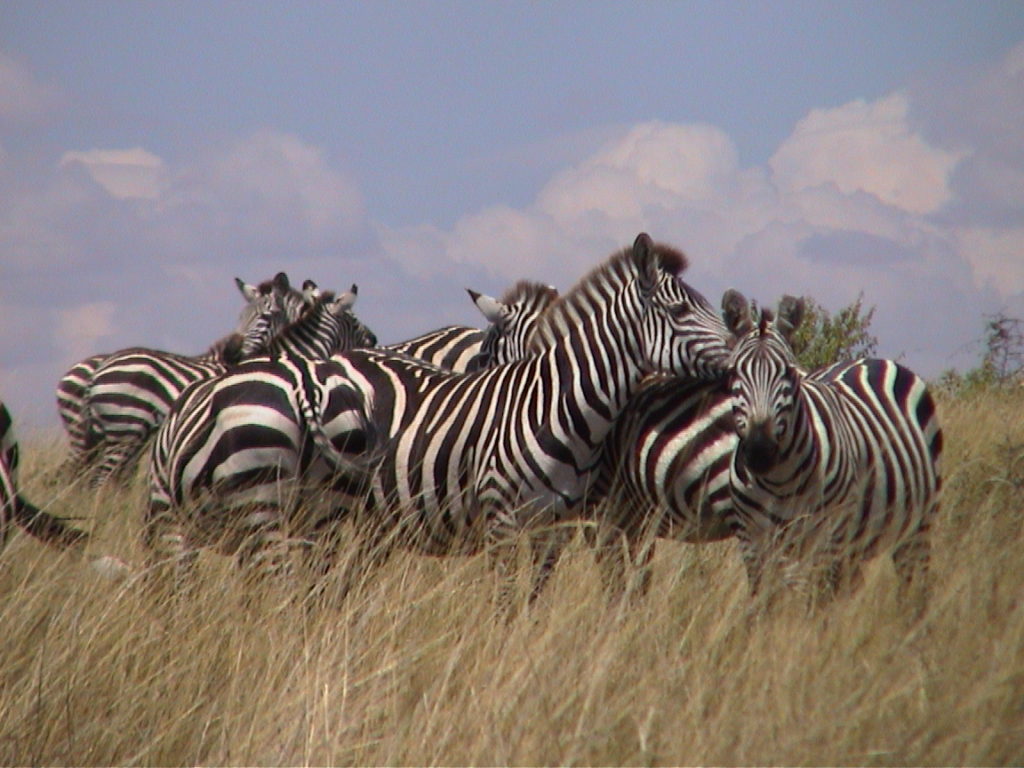 Mount Kenya
Mount Kenya is the highest mountain in Kenya and second highest in Africa, after Mt Kilimanjaro. This is where the country derives it's name.
The mountain offers a rare combination of the equator and 17,057' altitude. As this latitude, it would be extremely hot. At this altitude, it would probably be a ski resort. Putting both together, Mount Kenya region is perfect for a great mountain vacation with gorgeous weather for relaxing, hiking, mountaineering, swimming, mountain biking and adventure sports. The mountain itself can have very unpredictable weather and rough climbing conditions.
We used this as a relaxing vacation with our toddler and stayed mostly within the luxurious Mount Kenya Safari Club's compound.
Mount Kenya Animal Orphanages
The Animal Orphanage was within walking distance from our lodge. In a country so gifted with a bounty of wildlife, there are many bounty hunter porches too. It's heartwarming to see the efforts this orphanage is taking for many decades to help these animals return to health and save entire species from extinction. More at Mt Kenya Wildlife Conservancy.
SweetWater Camp
On one of our trips when visiting Kenya, we did a safari at Sweetwater Camp. It's a very different setting compared to the other safaris. In that, the layout of this small resort makes is easy to hang out all day and watch wildlife visitors all day and night. It's really cleaver how they've done this.
Next to the proper,ty they have a large pond. The pond is separated from the property by a deep trench. In the pond, the staff keep adequate water and salt for licking. As the animals get thirsty or need some salt, they visit the pond. The campsites (these are luxury tents) are laid in a crescent shape around the trench, so we lie in the tent or the sitting area on the porch or walk around. Animals come and hang out, get a drink & a lick or play in the water. My most memorable scene is watch the elephant families, particularly the young ones.
It gets even more interesting at night during lioness/lion hunting times. Since many animals can run faster for longer distances than lions, hunting need to be very strategic. The lions are very smart, they approach from different directions. One of them roars and makes sounds, so the herbivores run in the opposite directions, into the pouncing range of the quietly waiting lions!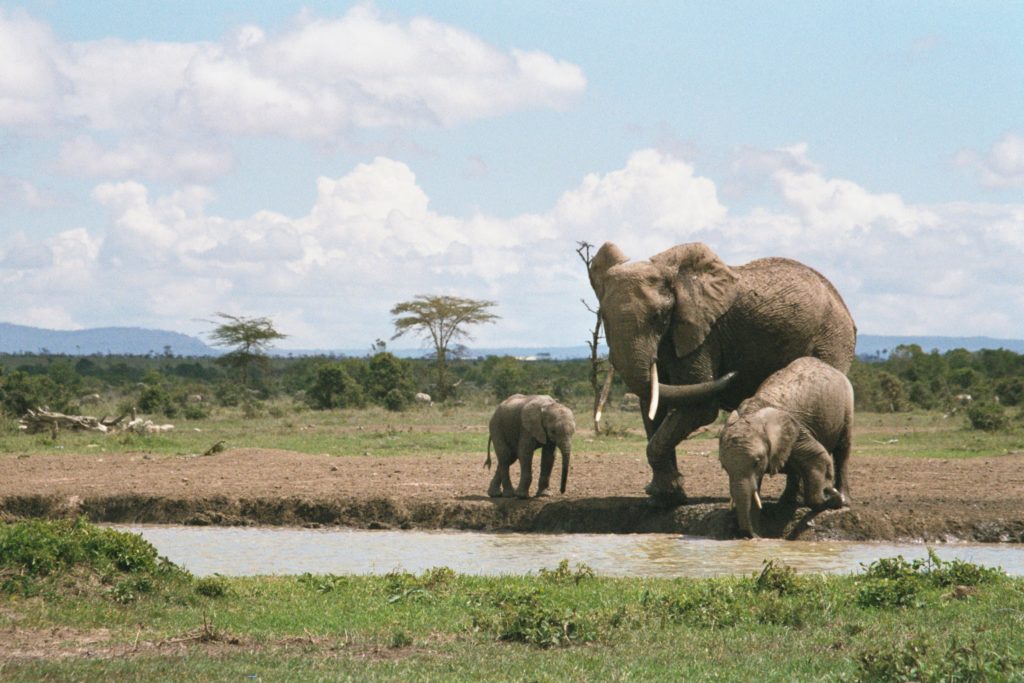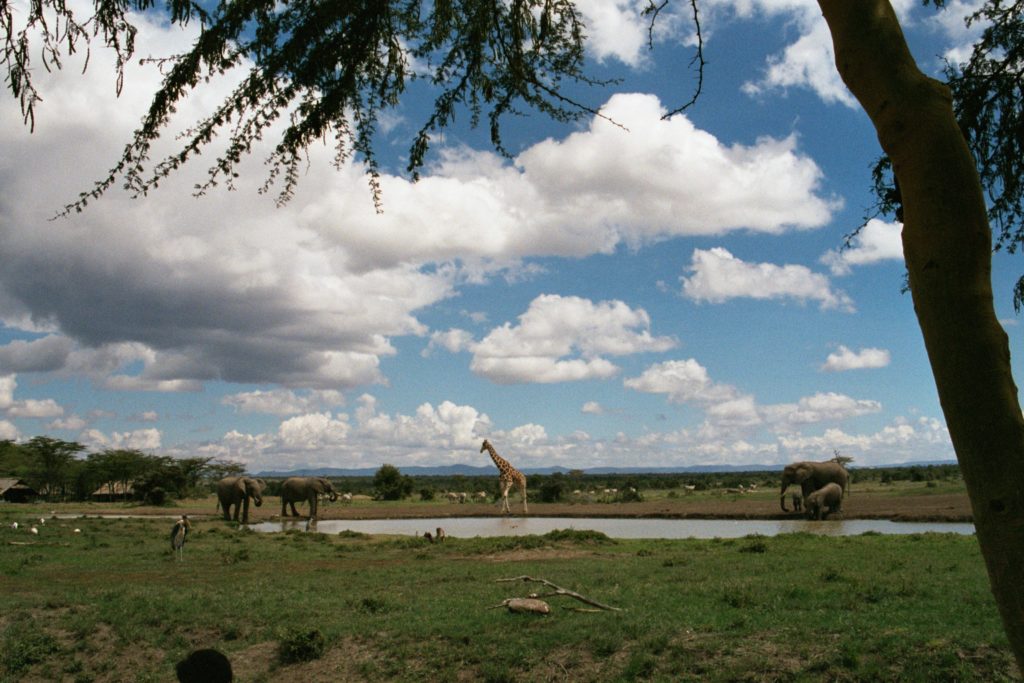 Lake Bagoria, Geysers and Flamingos
Kenyan is famous for large animals but Kenya also has a mind blowing species of exotic birds. The most majestic of the Kenyan birds are the pink Flamingos. Growing up in Kenya, we frequently drove between Kisumu and Nairobi, so we saw the famous lake Nakuru filled with millions of flamingoes, from the highway. Over the decades, the lake water was used for the growing Nakuru city and the flamingo population depleted. In later decades, conservation efforts kicked in and the flamingos returned.
All along, the lesser known and more isolated lake Bagoria, continued to be a safe haven for flamingos as it provides the ideal ecosystem for the Flamingos.
Lake Bagoria is filled by ground water, unlike other ground water sources. You see the geothermal activity here is very robust. Extremely hot underground water comes in the form of enormous geysers and boiling mud ponds. The hot water keeps the lake at a comfortably warm temperature. The temperature is ideal for the algae that grows here. The Flamingos feast on the algae and thrive.
One would expect the lake to look green with algae, but it looks pink – packed with pink flamingos.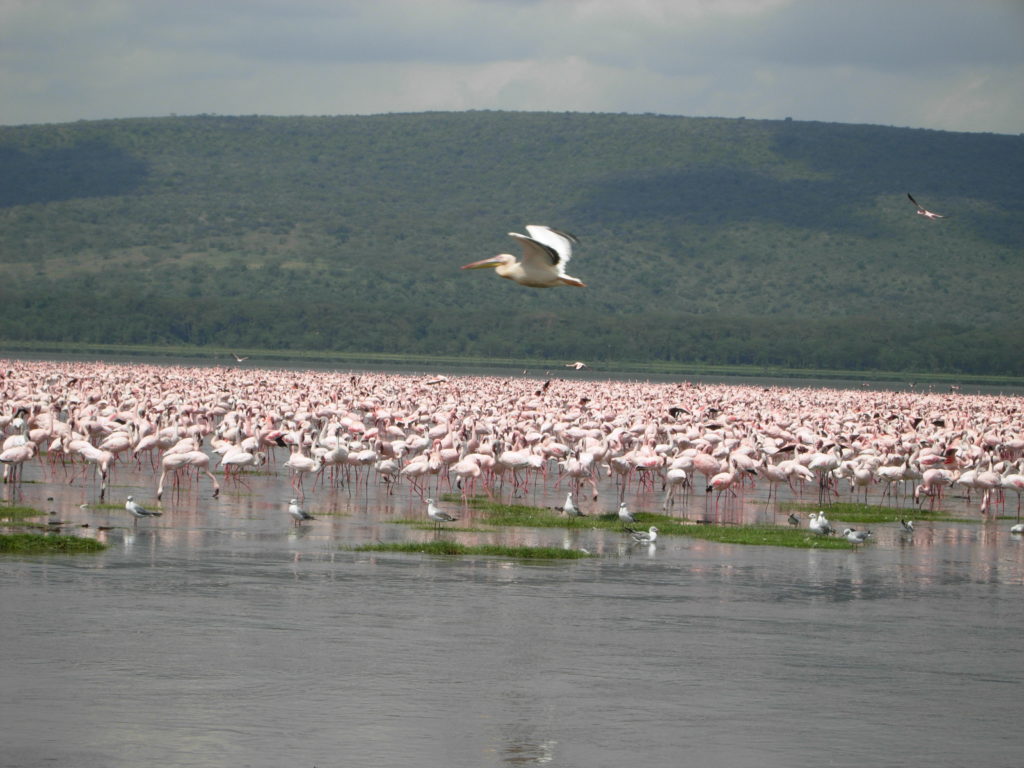 Nakuru National Park
Nakuru National Park is smaller than Masai Mara but is it easily accessible from the highway to Nairobi, we typically stopped for the day when driving from Kisumu.
It is also different in its setting from Masai Mara and other parks. It has species that are not found elsewhere and mountains with outstanding vistas. Nakuru National park is a great day trip from Nairobi. It has herds of mammals many and lions, cheetahs, elephants, rhinos, hippos, birds and more.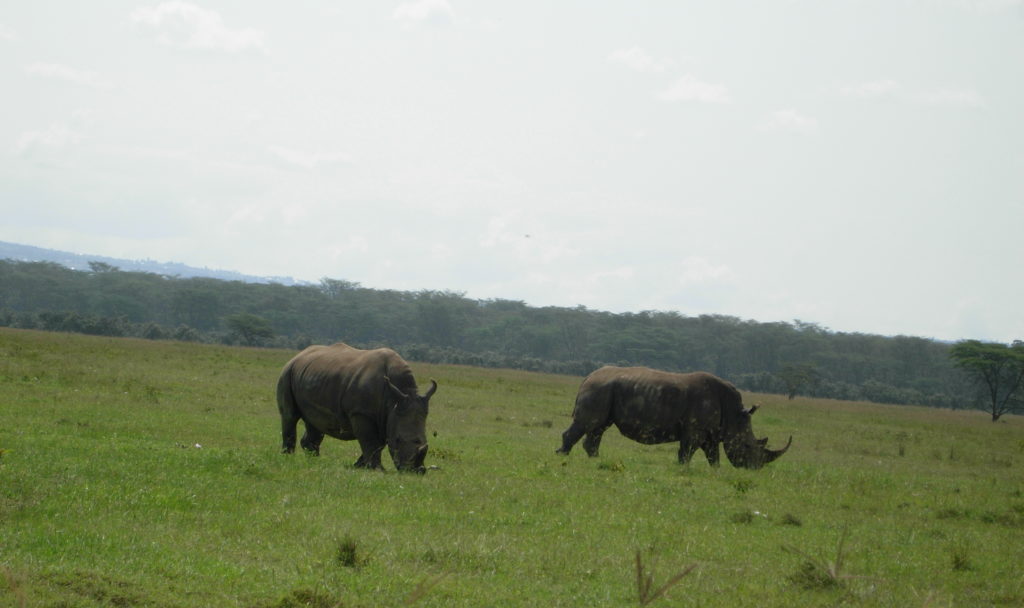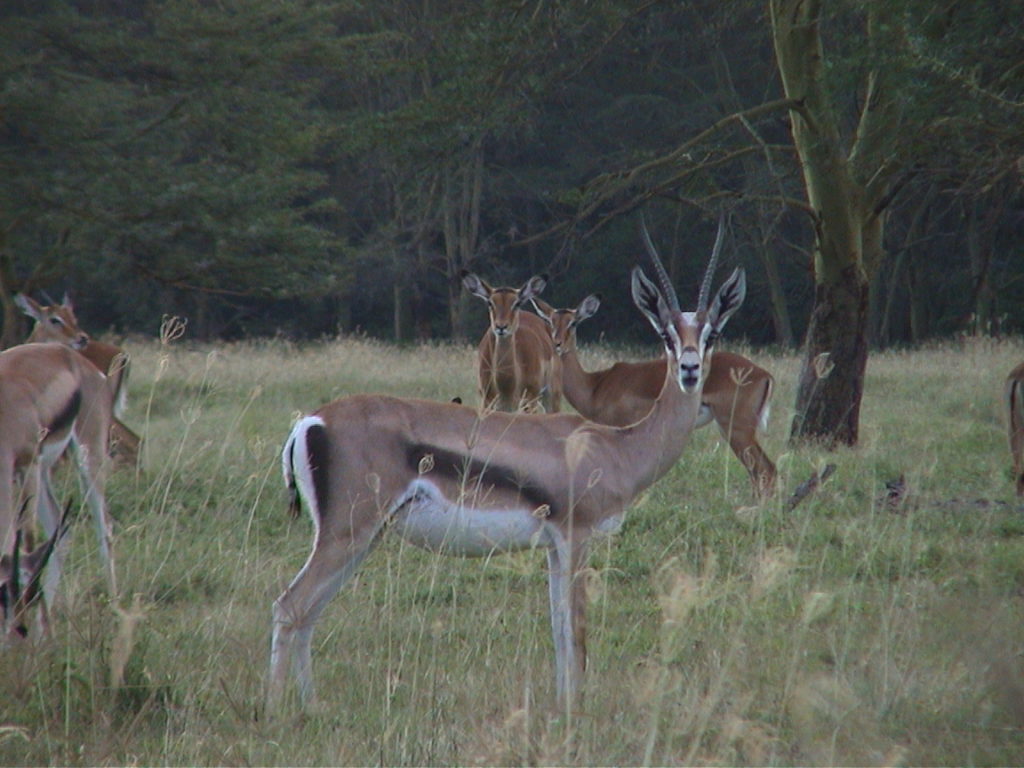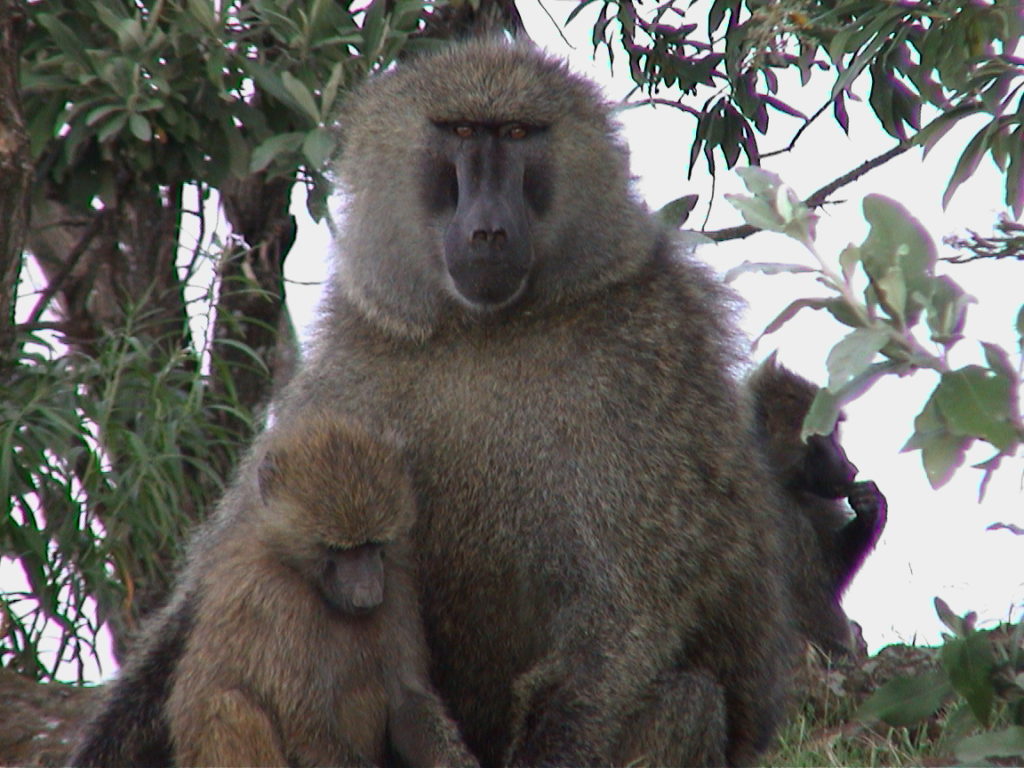 It's easy to drive by yourself as it's easily marked.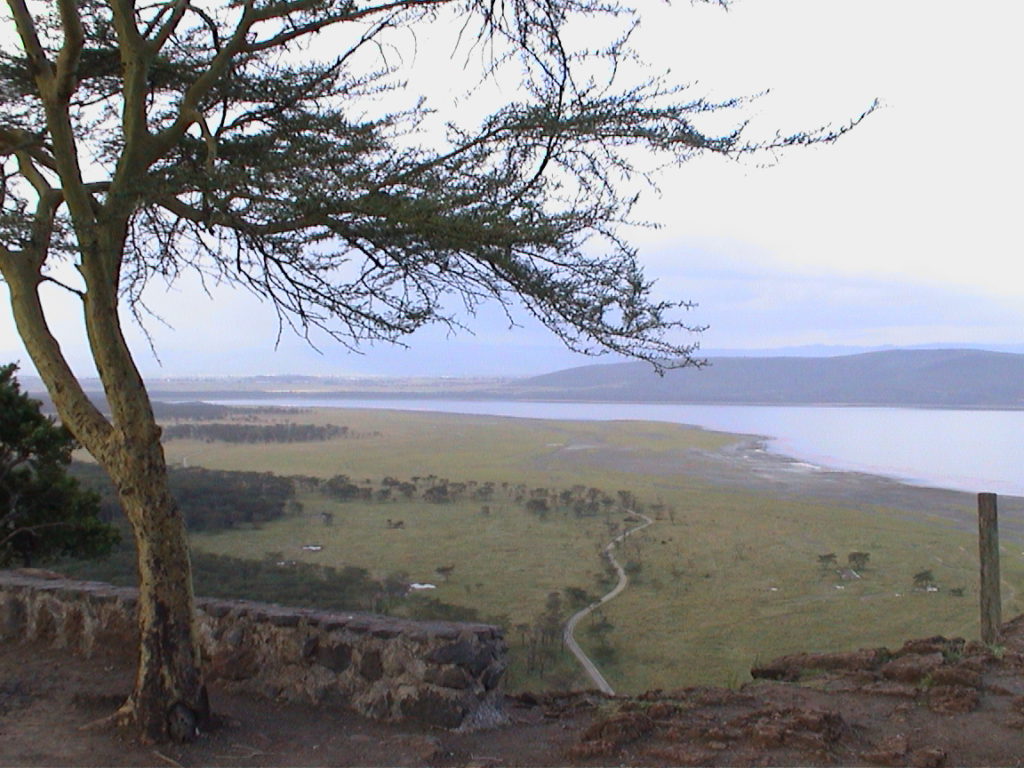 Kericho Tea Gardens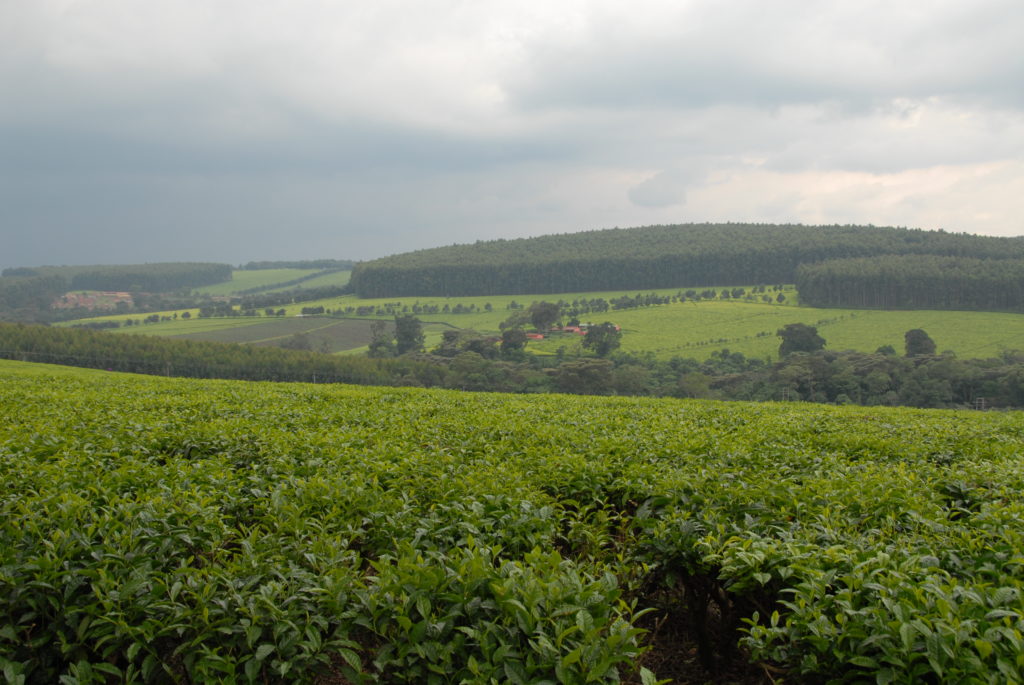 Kericho tea gardens was our favorite day trip from Kisumu. Here are some of the must dos –
Kericho offers stunning views of tea gardens – green rolling hills with tea plantations. Within the plantations are clusters of trees adding character to the scene.
Kericho has some classic tea places with the original British setting, including Kericho tea, scones, biscuits, tea sandwiches in a tea garden setting.
Tea factory tour – we stopped by and asked for a tour at some big tea processing plant(or maybe Papa knew someone). The tea manufacturing process was surprisingly simple, clean and chemical free. The tasting room is a must see.
Kericho has a cool climate. It rains pretty much every afternoon and the temperature drops further. So, it's best to leave town before the rains. If that doesn't work, it's good time to get an afternoon tea.
Kakamega Forest Preserve
The Kakamega Forest Preserve is the only remaining tropical rainforest in Kenya. Located in the Kakamega and Kisumu counties, it's situated northwest of Nairobi and very close to our home, back in the day. I remember the many monkey species and an entirely different flaura and fauna than the rest of the country.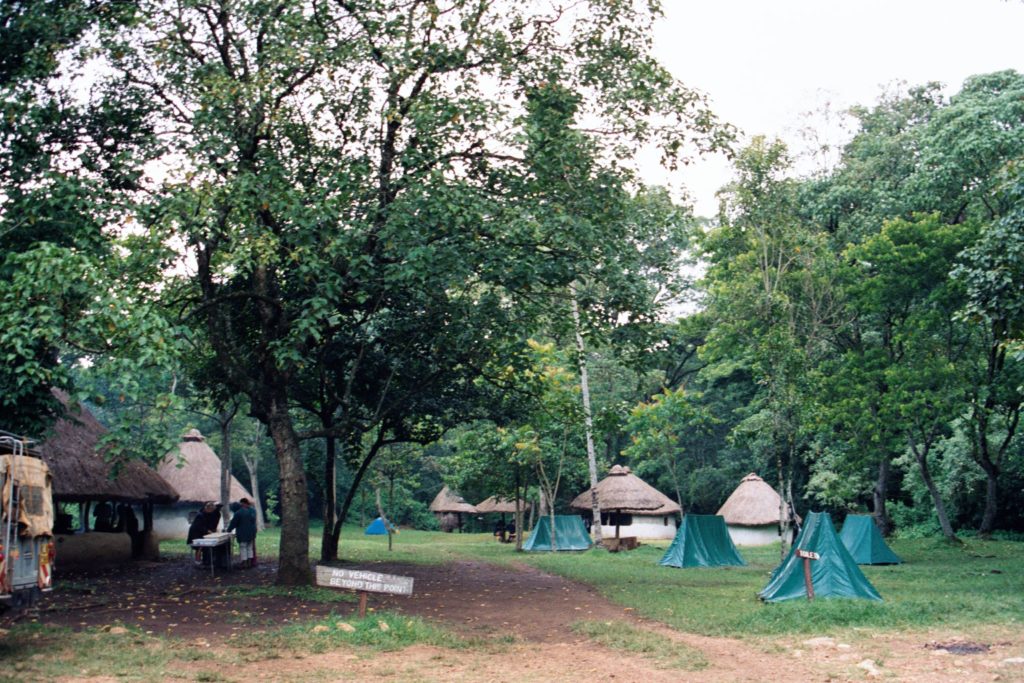 We used to hike with the local guide looking for rare bird, plant and monkey species.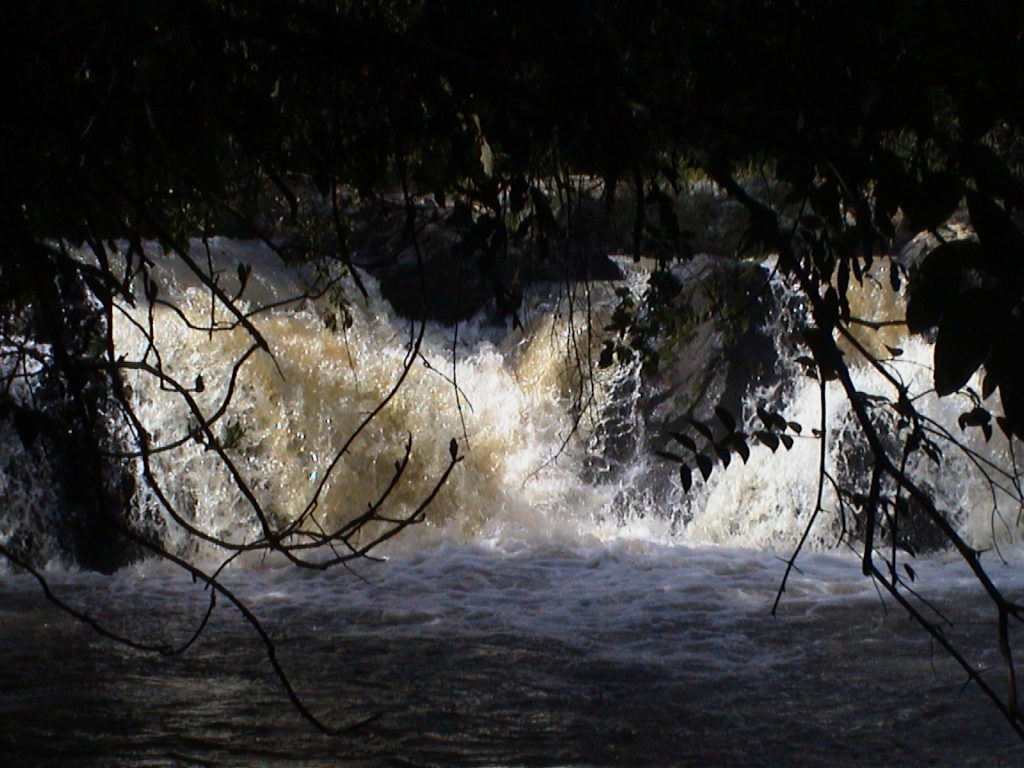 If you enjoy hidden gems, untouched by tourism, this one is for you.
Aberdare National Park
The Aberdare National Park is in the path of the great elegant migration, offering excellent viewing. The Treetop hotel is built a level above the ground. With its large windows and viewing areas, it offers a unique experience of watching wildlife from up above. But, I was told, you don't want to go there with little kids as the noises would startle animals and mess the viewing for everyone.
This lodge was made famous by Queen Elizabeth's visit – she went up to bed as a Princess and came down in the morning as Queen.
Mombasa
Mombasa is an entirely different culture than Nairobi and west. It's a Muslim majority beach town with stunning beaches and many water activities. Maybe it will be on a future itinerary.
Nairobi
Unlike any city I've been to, Nairobi has a National Park with all the big mammals, cats and exotic birds. I've seen giraffes almost all the way to the airport! Visiting Nairobi National Park will take about a day and it'll be well worth it.
More about Nairobi at my blog published on Digital Travel Guru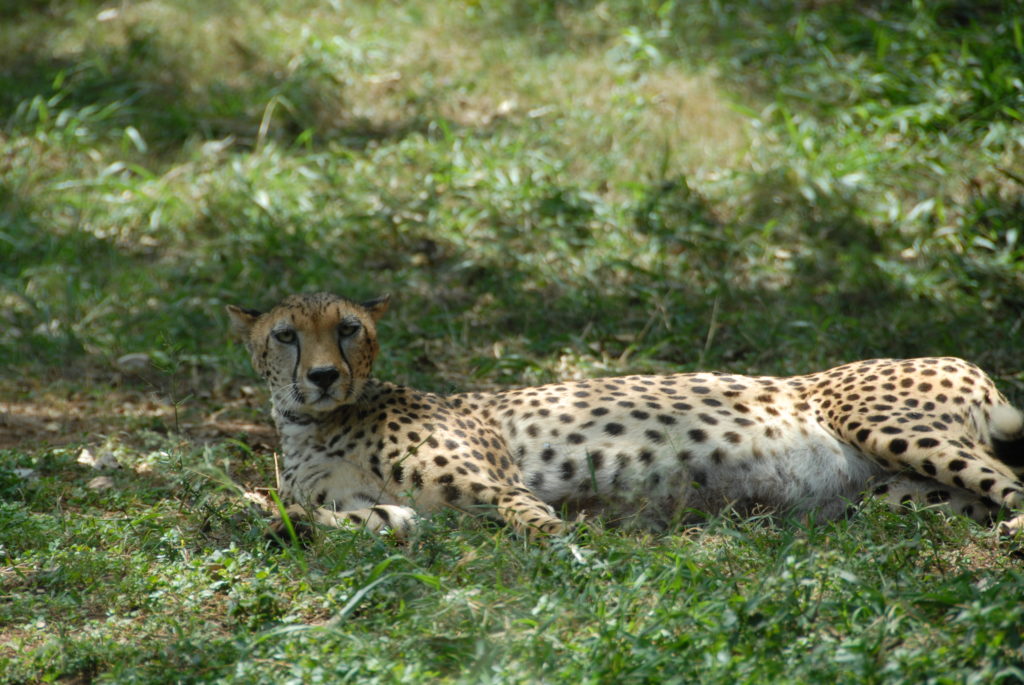 Related Articles