Seychelles is known worldwide as a beautiful tropical island destination, with hundreds of beaches and islands scattered around the Indian ocean it makes an excellent place to visit.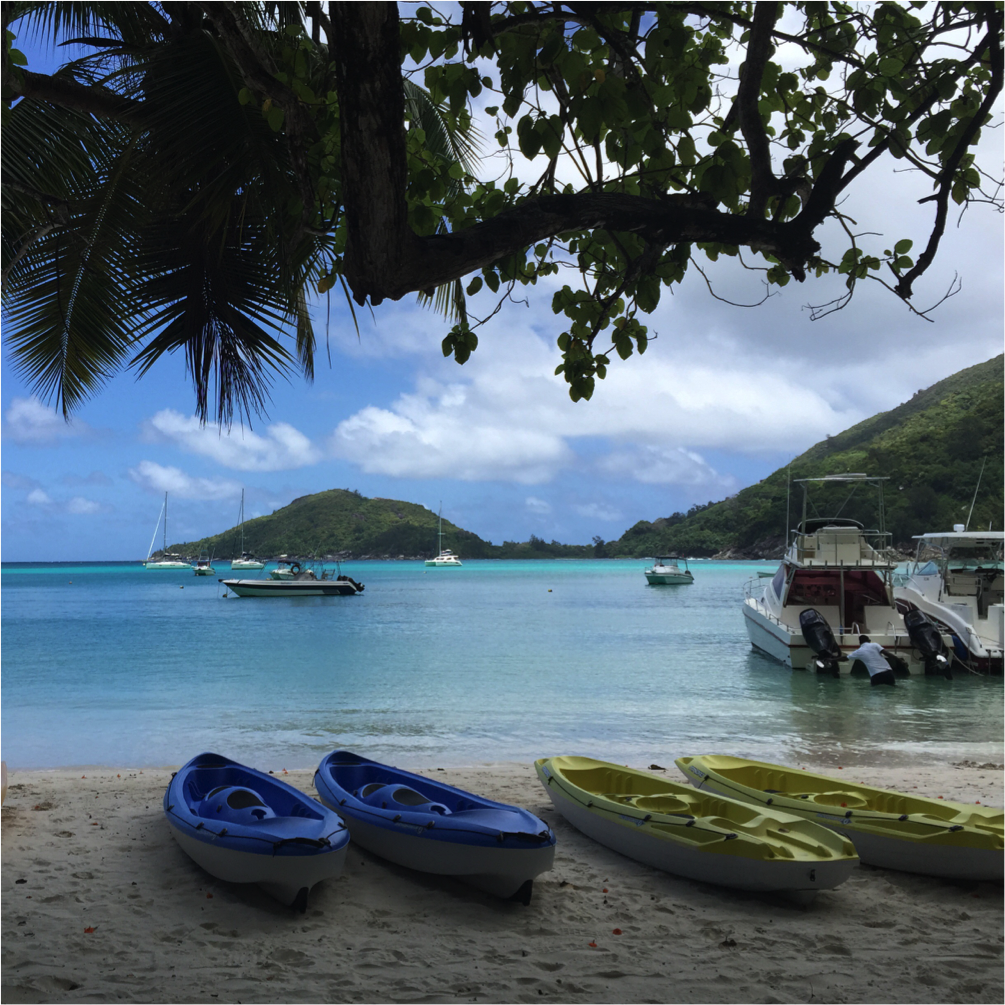 Seychelles, with boats on the beach Seychelles, lies a 1000 miles of the East Coast of Africa. Mahe is Seychelles capital and biggest island. Seychelles has a total of approx 115 islands. The current population of Seychelles is approx 90,000 on the island of Mahe that boasts wonderful tropical white sand beaches, with breathtaking jungle-clad mountains as well as numerous island hopping adventures.
The main Island Mahe which is also the capital offers over 60 beaches to visit, defiantly a beach lovers dream destination. However, there is so much more to discover in Seychelles other than beaches. The island is rich in culture and history and has a number of fantastic activities and attractions to see.
History
It is documented that the French claimed Male and several other islands for France around 1770. Prior to that, the islands were thought to be uninhibited and many of its 115 islands remains so till today. The islands were under French rule for about 44 years, until the British took rule in 1814. The British established estates on the island to grow coconuts, sugarcane as well as producing cotton. The island achieved independence from Britain in 1976.
The island has a mix of cultures and has a diverse population. Many of the islands nationalities were from European settlers, Arab and Persian traders, Chinese, Africans and from India. Due to the location of the islands and being so remote, these cultures fused together to what is seen in Seychelles culture today and that led to the development of its own unique traditions, languages, and culture.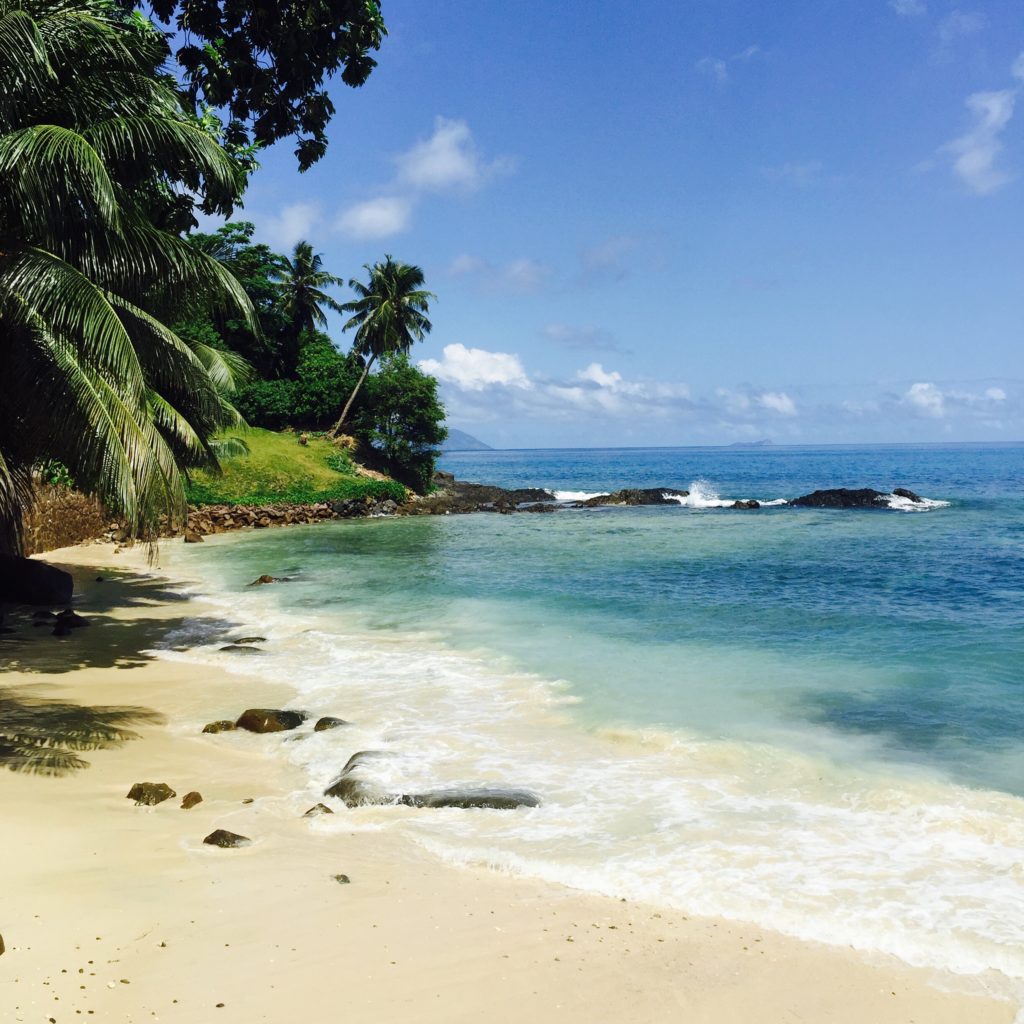 The society in Seychelles is devoted to their traditions and multicultural traditions. Visitors can see the diverse culture on the island which is expressed through their arts, cooking, architecture, music, and dance.
When To Visit
The hottest months are usually between December till April. The island is known for short tropical downpours.
Below are some of the best times to visit for different activities:
Bird Watching: April (breeding season), May, September & October.
Diving: March to May and September to November
Fishing: October to April
Hiking: May to September
Sailing: Year Round
Snorkeling: Year Round
Surfing: May till September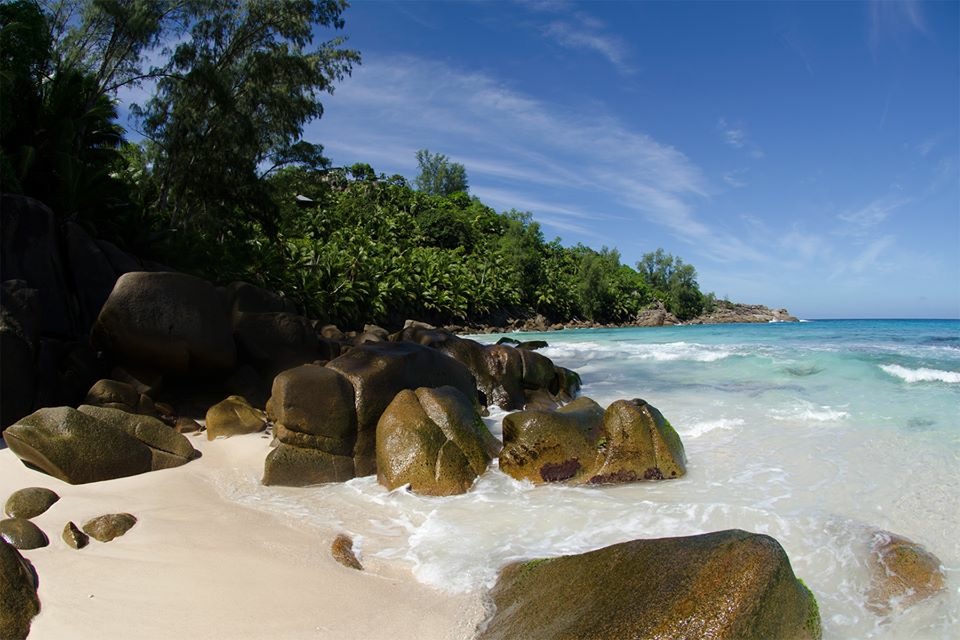 Language: The official language  is Creole.
Getting There & Getting Around:
All international flight's fly to the capital Mahe to Seychelles International Airport, which was opened in 1971.
Approximate flight times from London is 13 hours (including a stopover) unless your flying Air Seychelles which is direct. New York is approximately 19 hours including a stopover. Some of the airlines that fly here are Emirates, Air Seychelles, Qatar Airways amongst others.
On Seychelles Island, if you are thinking of island hopping, you can go by boat or helicopter (the helicopter option is charged by the hour and not cheap).
Another way to get to Seychelles is by taking a cruise here.
Transport On The Island
The taxi service on Mate is expensive (usually approx $30-£35 per trip one way).
I hired a car for the time I was oh Male Island for $30 a day with insurance, which gave me the freedom to explore the island at my leisure.
Seychelles has a bus system that is used by the locals and connects all parts of the island, with 41 routes. At times the buses can get a bit crowded, but a great way to mingle with locals and cheap to use if you don't drive and have the budget for taxis.
There is the option to rent bicycles, but the island is pretty big with steep hills and mountains in some parts and, you need to take care when cycling and ensure you are mindful of the local traffic as well as making sure you wear a helmet.
You can get ferries and speedboats to neighboring islands or if you want to treat your self-hire a yacht.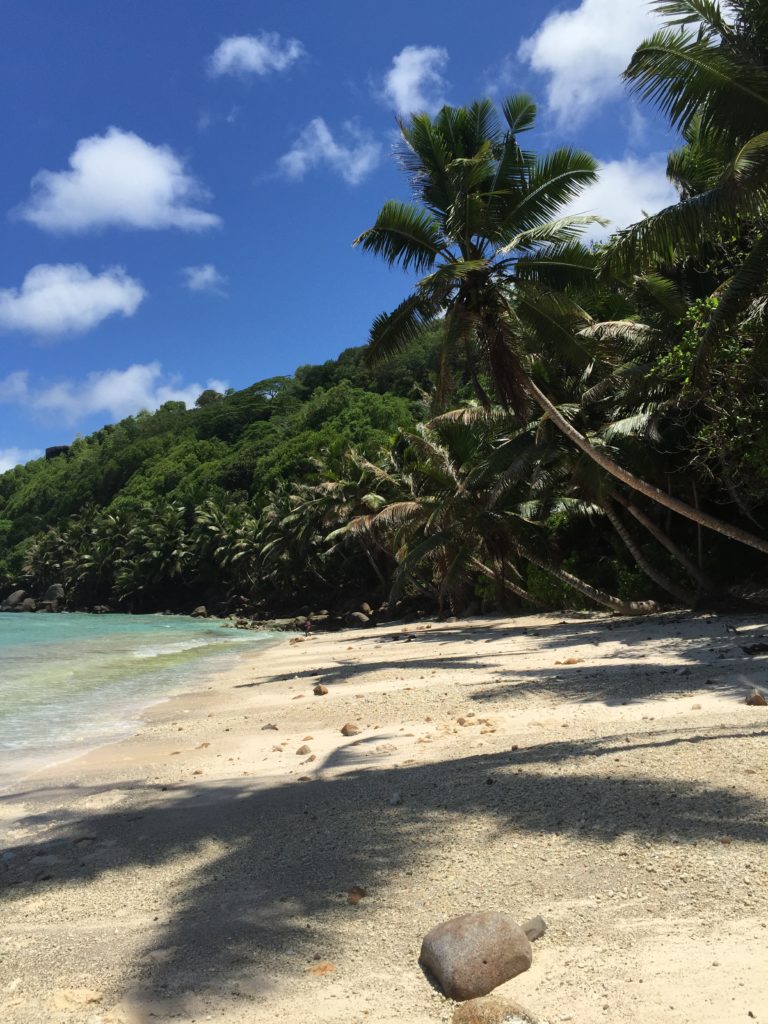 Accommodation
Many think of Seychelles as a world-class luxury destination, and many do not know you can actually go to Seychelles on a budget. The two most expensive things are most likely to be your flights and transport on the islands if you are using a hire car or taxi or boats if island hopping.
There are many types of accommodation choices from 5-star luxury hotels that can costs hundreds of dollars per night to self-catering accommodation, small quaint guest houses and Airbnb choices. You can stay on Seychelles islands from as little as $35-40 per night on Mahe, other islands can be more expensive.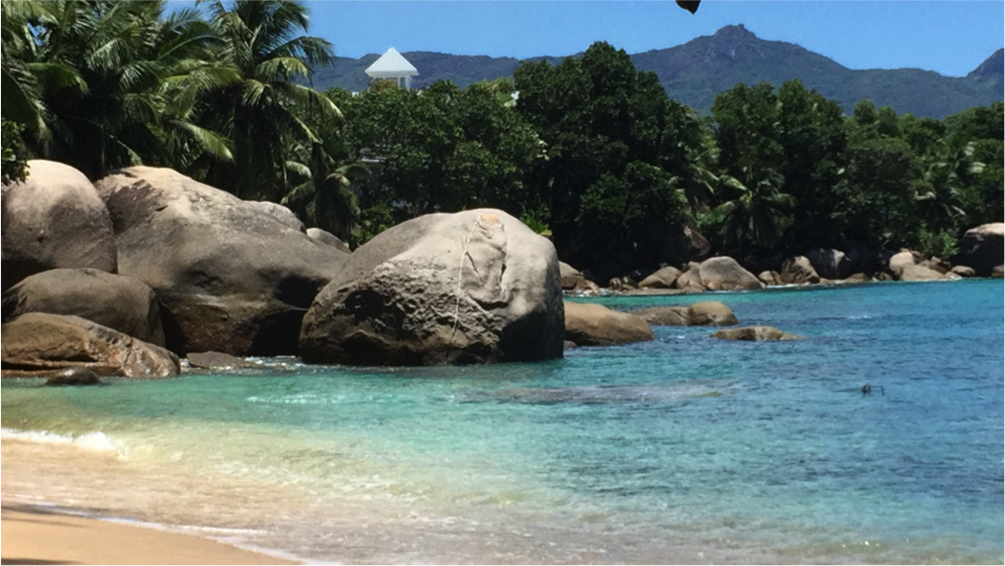 Things To Do: Beaches / Food / Hiking / Island Hopping / Cultural Experiences
Victoria the capital can be explored on foot. Some of the main attractions are:
Clock Tower
Seychelles National History Museum
National Library and Art Gallery
Le Jardin Du Roi Spice Garden
Tea Factory
Bel Air Cemetery
The Arul Mihu Navasakthi Vinayagar, Temple is the only Hindu temple in the
Seychelles.
The market's selling crafts, food, and souvenirs
Victoria is Seychelles' tiny capital. You can explore it in a lovely two-hour stroll. The streets are rarely busy, except on Saturday's and there are many small shops where you can try the light delicious food. The capital has several restaurants too you can stop at for a meal.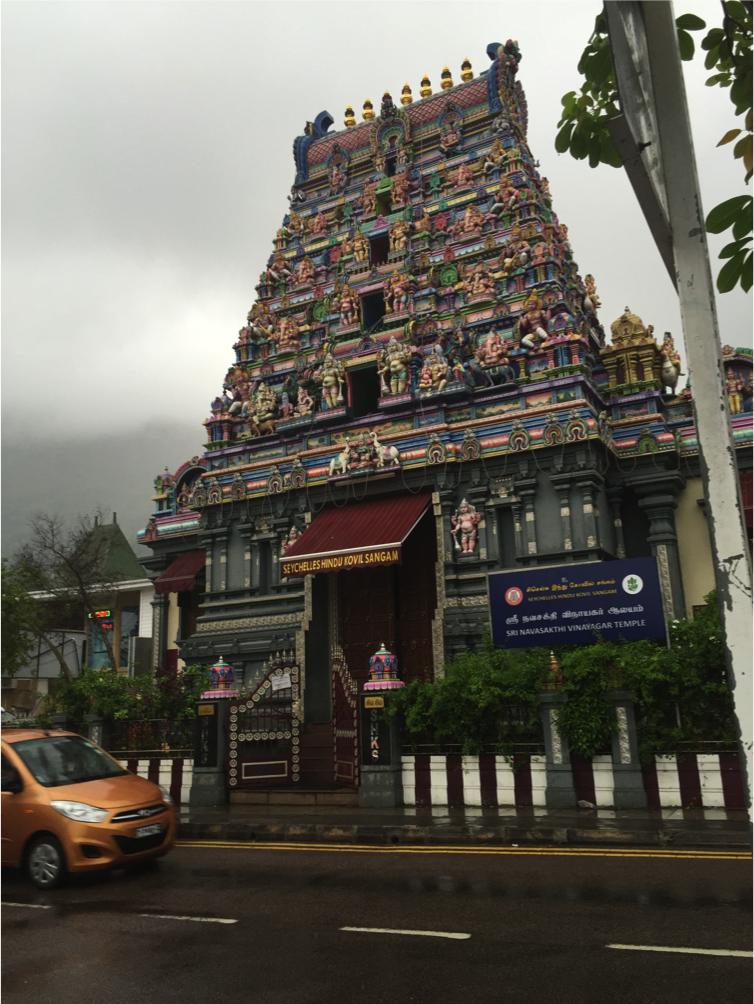 Botanical Garden
Located in Mont Fleuri, on the outskirts of Victoria, the Botanical Garden is one of Seychelles' oldest National Monuments, dating back more than a century. The gardens are huge and have a wide collection of mature, and exotic plants set in five acres of landscaped tropical gardens. A huge attraction to the grades are the giant tortoises from Aldabra, some of which are over 150 years old which you can feed.
There is an entrance fee cost of approximate. £5.50 per person.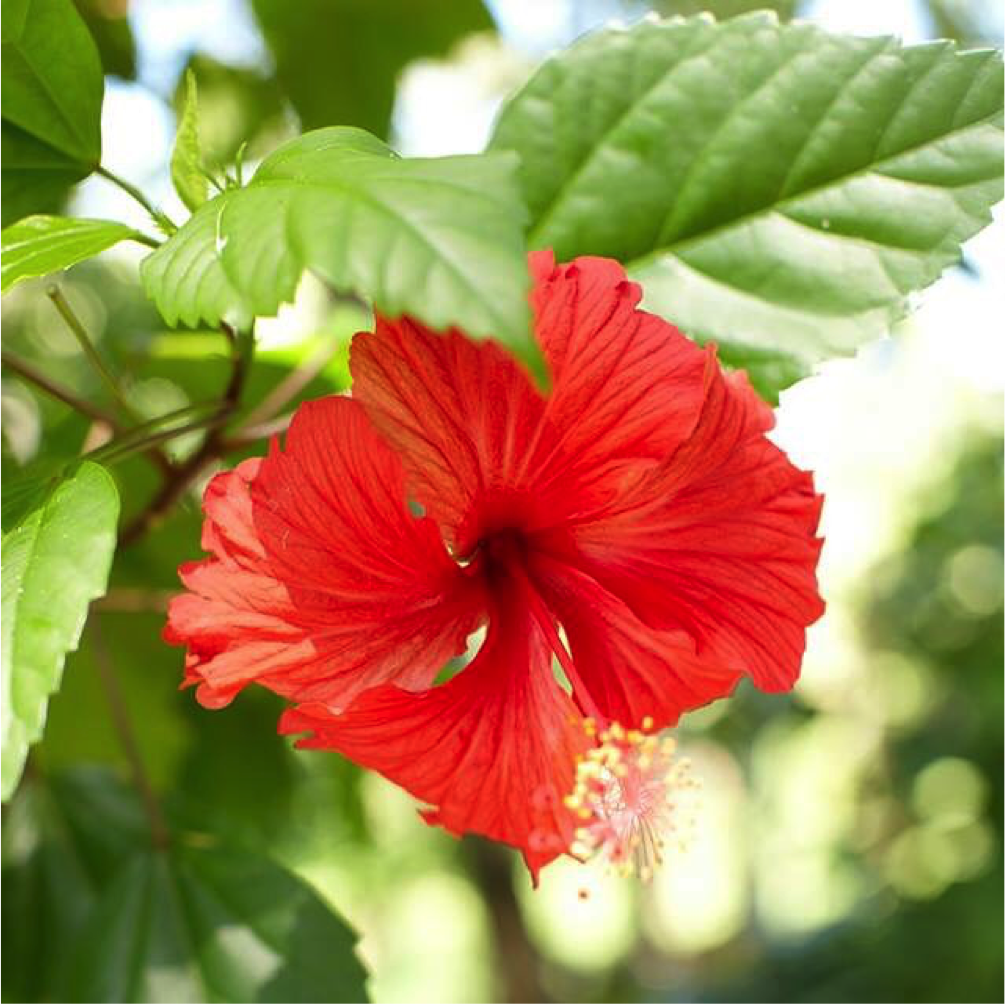 Takamaka Beach
Anse Takamaka is a beautiful, bay in the south-west of Mahé. Here, visitors can enjoy the pristine white sand and swim the sea, the lovely Takamaka trees give the beach its name. Anse Takamaka is also a snorkeling heaven to see all sorts of species of fish and sea life.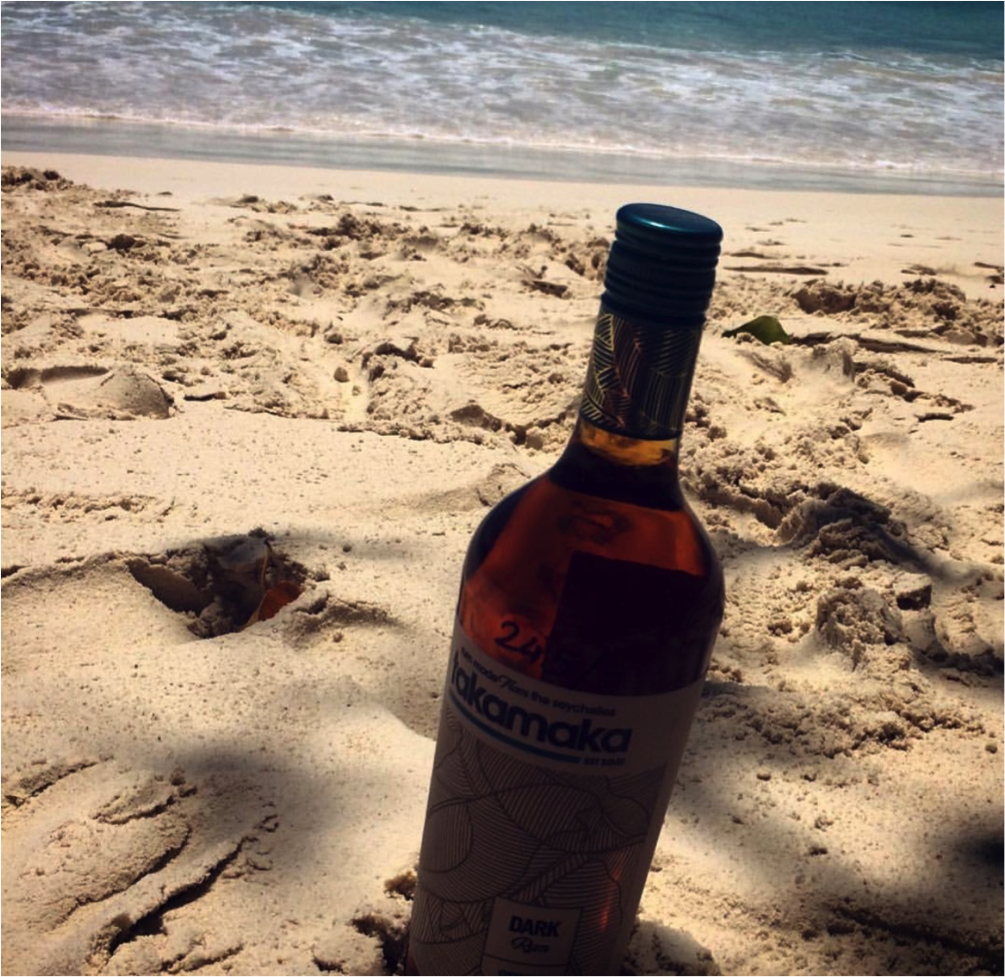 Anse Interdance
The famous Intendance beach located in southern Mahé and offers visitors over half a mile of powder white sand and huge waves at times. There is no reef so the waves are much larger than most of the other beaches on the island, making it more suitable for surfing rather than swimming. A great place to have a refreshing beach cocktail.
Morne
Mahé has a mountain called Morne it is over 900 meters high and located in the Morne Seychellois Park. The Morne Seychellois National Park offers many different day hiking trails.
Some of the most popular are:
Danzil to Anse Major following the rocky coastline

Glacis to Anse Etoile (buses are available from the Anse Etoile endpoint)

Victoria/Beau Vallon passing through the historical section of Victoria

Tea Factory to Morne Blanc

La Reserve and Brulee containing one of Mahé's best remaining palm forests with five of the six unique Seychelles palms present along the walk
Creole Cruise
Marie-Antoinette Restaurant is one of the best places on Mahé to enjoy authentic and delicious Seychellois food prepared in the traditional way using locally sourced organic ingredients. It is one of the most famous restaurants on the island with the
locals, and tourists.
Anse-Major
Anse Major is a beach bordering Morne National Park on the northern coast of Mahe, Seychelles. To get to the beach you must either hike the nature trail along steep granite slopes or hire a boat from the nearby Beau-Vallon Bay.
Takamaka Rum Distillery
Visiting the rum distillery you get to learn the story behind the island's main distillery and about the rum-making procedure. The tour lasts for between 30 and 45 minutes and finishes off with a rum tasting and an opportunity to purchase bottles of rum. It has a great restaurant and bar on site. To buy a bottle of local rum is approx £8.00.
Eden Island
The exclusive Eden Island development is located or far from Mahé, capital Victoria. It is home to a number of luxury villas and apartments. The development also has a marina with private moorings for each residence on the island. Eden Island has secluded beaches, restaurants, bars, swimming pools, a gymnasium, child-friendly play areas, and a great shopping center. You can have lunch or dinner whilst looking at the million dollar yachts. This is a luxury location and drinks and food here are on the expensive side.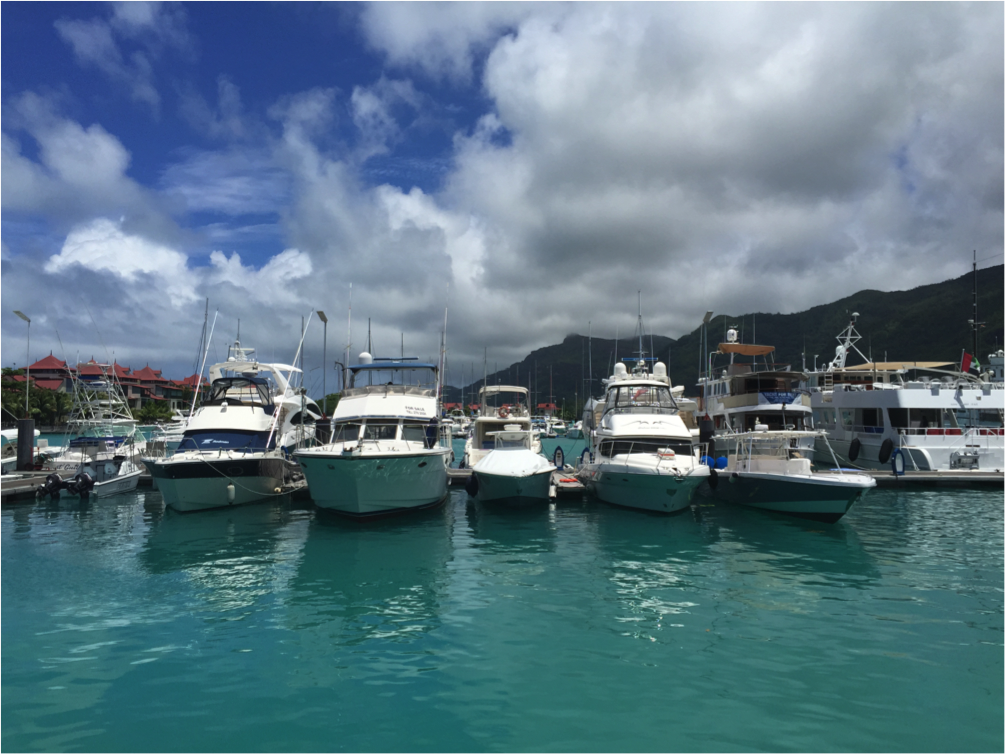 Anse-Royale
Anse Royale is one of the most popular beaches on Mahé, located on the south-east coast of the island. The small town that sits next to the beach shares the name "Anse Royale", and contains numerous different facilities, including a petrol station, hospital, banks, the Seychelles university, and hotels. This is a perfect beach for windsurfing and swimming.
Anse Lazio – Praslin (Can be accessed by boat from Mahe island)
On the north shore of Praslin Island, Anse Lazio is one of the island's most picturesque and photographed beaches. You have to hike over a hill to get tot the stunning beach. The beach is surrounded by huge granite boulders and coconuts trees. There are restaurants here on the beach to have lunch or breakfast.
La Digue: (Can be accused by boat from Mahe island)
Is the fourth largest island in the archipelago, La Digue is a paradise for nature lovers and those wanting to experience traditional island life; bicycles and oxcarts are popular modes of transport here. The island provides you with white-sand beaches and granite rock blouders.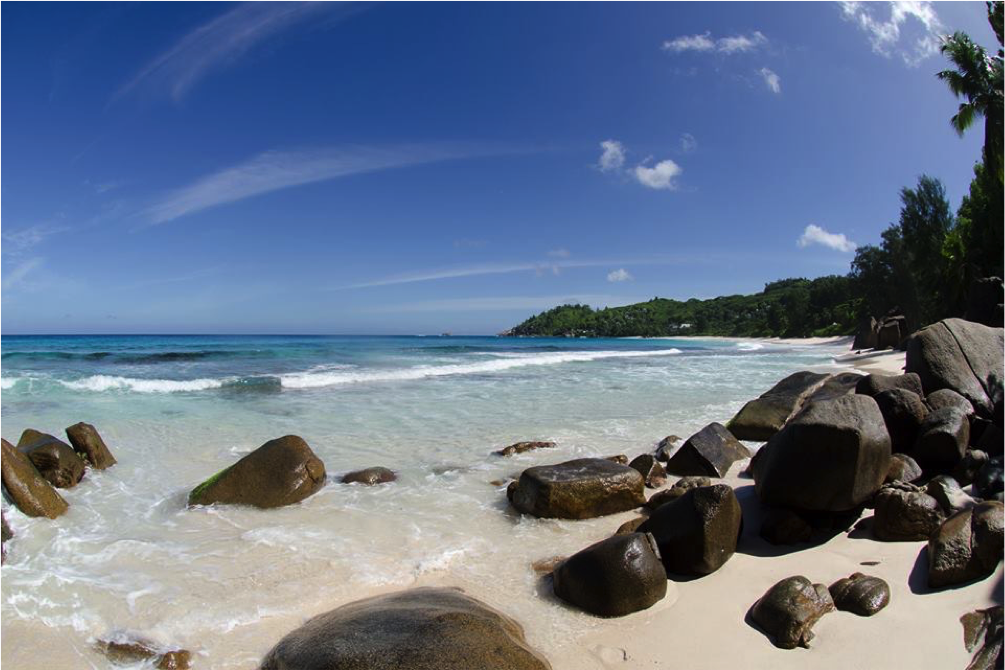 Anse Source D'Argent:
You do need to pay to access the beach at the nearby L'Union Estate, where your admission includes a tour through this old copra factory and vanilla plantation. Another sightseeing attraction in the area is the Veuve Nature Reserve. Diving and rock climbing are also popular things to do here.
Sainte Anne Island
Has six islands and is a 15- to 20-minute boat ride off the coast of Mahé near Victoria. Sainte Anne National Marine Park became the first national park in the Indian Ocean in 1973. Snorkeling, scuba diving, and glass-bottom boat excursions will allow you to experience the wonderful sea life.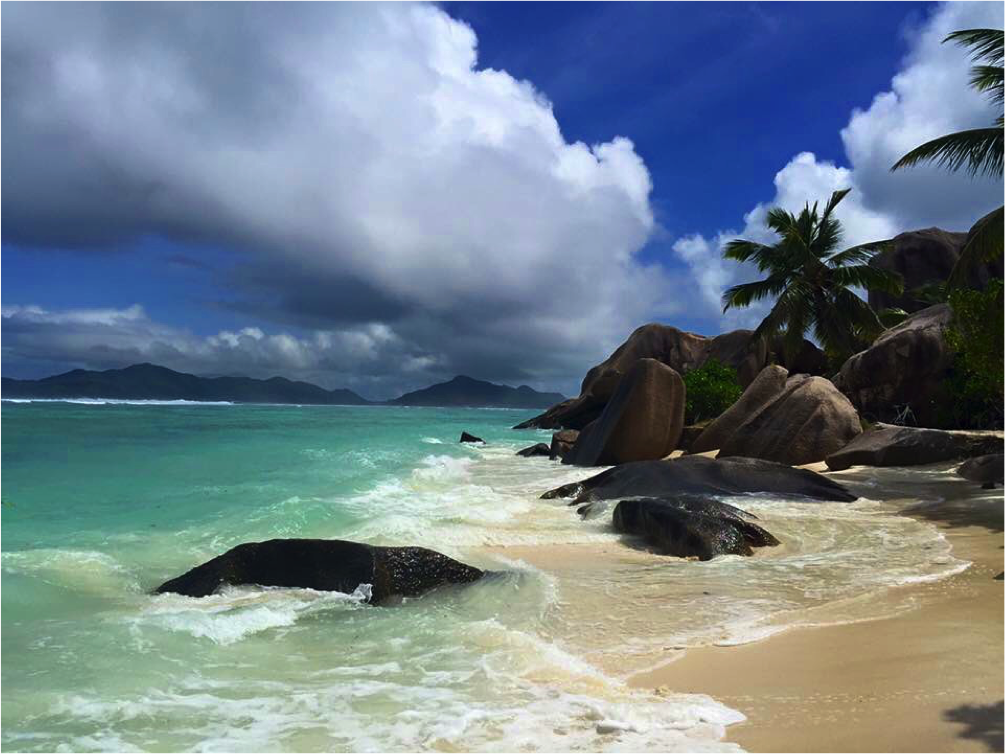 Silhouette Island
Is a marine park, 30 kilometers off Mahé's west coast, it is well known for its rich biodiversity. It's the only other island in Seychelles besides Mahé with a forest, which hugs the 731-meter peak of Mont Dauban. It is the third largest island, The park is home to more than 2,000 species, including birds, geckos, and turtles. There are also incredible caves and fantastic beaches for you to explore here.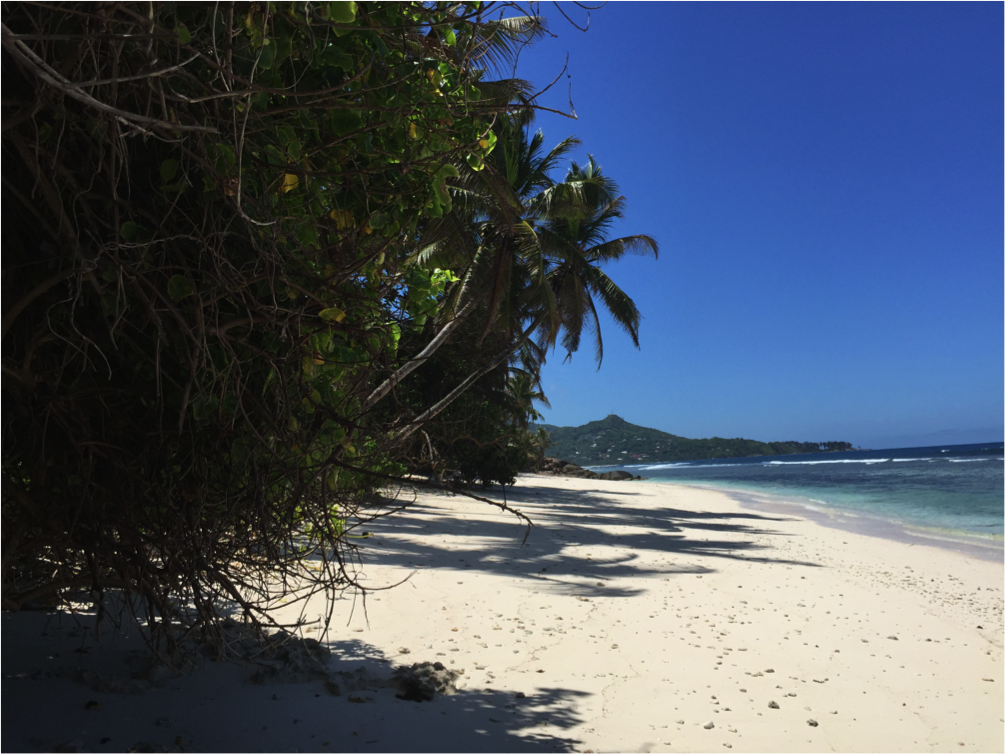 Seychelles is definitely a TOP bucket list destination, and a trip I am sure most travelers will enjoy. The islands provide you with so many activities and beaches, you will find it hard what beach to choose from every day. If you enjoy tropical places with a mix of culture and outdoor activities add Seychelles to your list of places to visit.
Explore this site to learn more about the 8 Amazing Indian-ocean-island-destinations -https://digitaltravelguru.com/8-amazing-indian-ocean-island-destinations/
Guest Author: Elizabeth Wanderlust
Hope you enjoyed this article by Digital Travel Guru, to see more from Digital travel Guru please check out their social media links below.
Website: www.digitaltravelguru.com
Instagram: https://www.instagram.com/digitaltravelguru/
Twitter: https://twitter.com/DigitalTravelG
Facebook: https://www.facebook.com/digitaltravelguru/
Pinterest: https://in.pinterest.com/digitaltravelg/
Travel Bloggers Club Group: https://www.facebook.com/groups/TravelBloggersClub/
Check out more amazing Indian Ocean island destinations.