We explored the Balkans ourselves using a rental car. Balkans Travel by road worked perfectly because by driving ourselves, we could experience the cities, country side and nature at our pace.
The people we met were wonderful everywhere. We asked tons of questions and people were always willing to engage and help. People everywhere were very flexible and accommodating. Most people speak at least a little English or can find an English speaker nearby.
There are fruit & vegetable stalls along many drives. Usually the fruit stalls is right next to the farm where the food is grown. The farm to table journey doesn't get any shorter. In July, depending on the region, we found figs, apricots, peaches, nectarine, plums, tomatoes, watermelon, cantaloupe, olives, large peppers, zucchini, okra, onion, potatoes etc. Many city folk will avoid eating from the small vendors, that's ok because supermarkets also get the produce.
The roads a mostly in good condition. We had a simple car and it worked out. We did have a few of bad stretches which could have been more comfortable in an SUV. Once in Serbia, Google maps took us through a dirt and rocky road. It was a completely empty road but we finally came across another truck and they told us that we were on the right track. Also, some hikes in Kosovo had only dirt and broken road access. We could have hiked it all but that would have taken all day.
Apple and Google maps both had good coverage. Just ot be sure, when leaving our hotels we double checked the route, just in case. We also downloaded offline Google maps, because some mountains and forest don't have cell signal.
All the places we stayed had clean drinking water in the taps. We used just regular tap water everywhere but they also offered bottled water.
Allow 30-90min for border crossings. At every border there are two checkpoints, one for the country you're exiting and the next one for the country you're entering.
If you're traveling to Kosovo – if your car is rented outside of Kosovo, you'll need to by car insurance at the entry border as many car companies don't recognize Kosovo as a country. When going from Kosovo to Serbia (or a country that doesn't recognize Kosovo as a country), you'll need to pass through another country that is recognized.
One of the best parts of the road trip ware the amazing drives with stunning scenery and surprising sights that would be out of question otherwise. The freeways through the mountains and valleys were almost always empty offered the best scenery.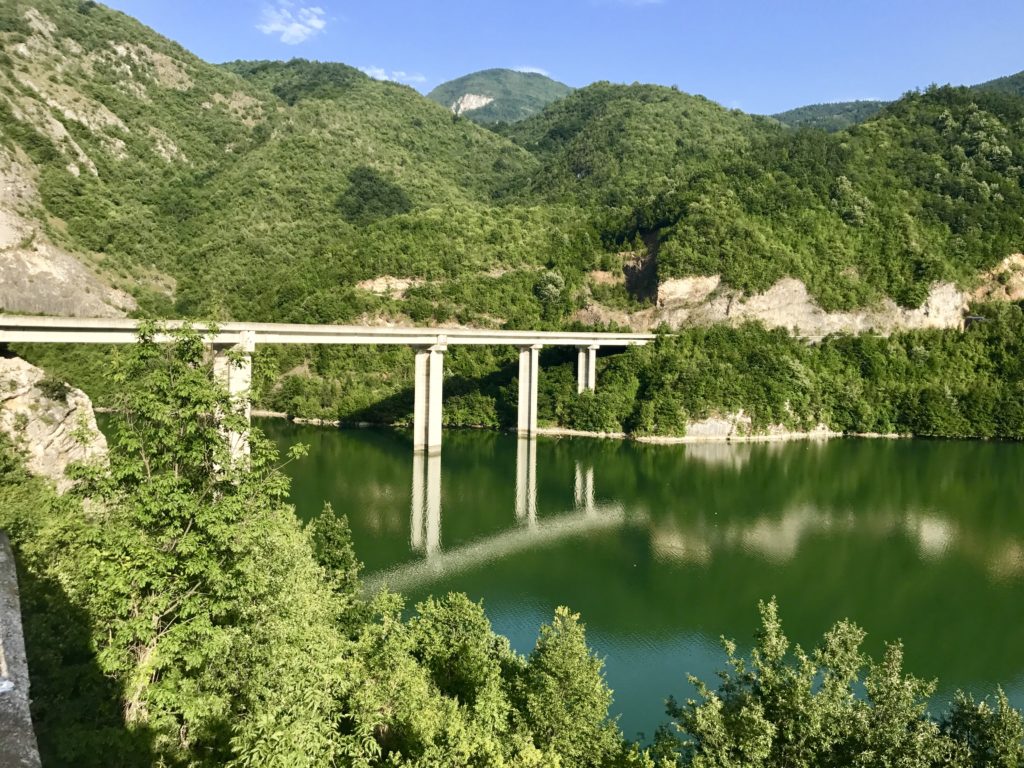 Related Links
A nice article on must-see places in the Balkans by Daniel, travel blogger from the Balkans
This Page –Kulla Homestay in Kosovo
Balkans, Tips for Road Travelers