Our Kulla Homestay in Kosovo near Peja/Pec, was unique experience of staying village. It was also likely our first visit and definitely our stay in a rural setting in our entire lives.
In the early 1800s, farmers in this region weren't really considered part of any kingdom and hence not protected by anyone but open to abuse by all. So, the farmers took security matters in their own hands and built kullas, to keep their families and animals safe. The 3-floor structures had thick stone walls that were nearly impenetrable. These houses were used by farmers as their private fortress and home to their family and animals.
Layout of a Kulla
The bottom/first floor houses the cattle as it still does.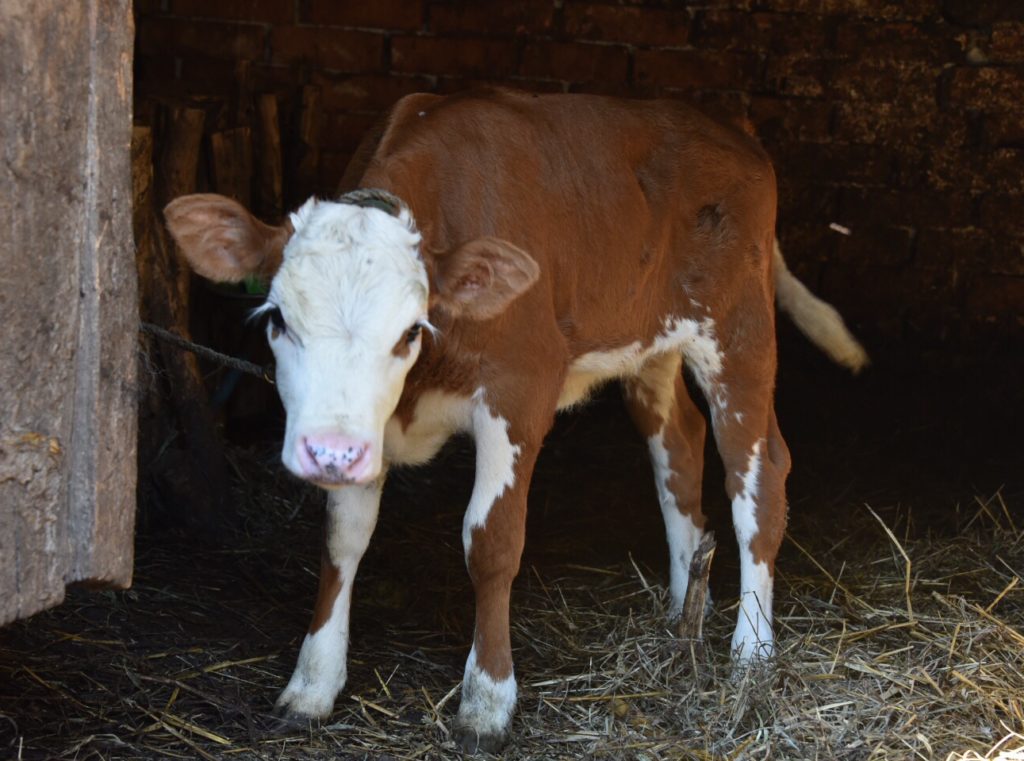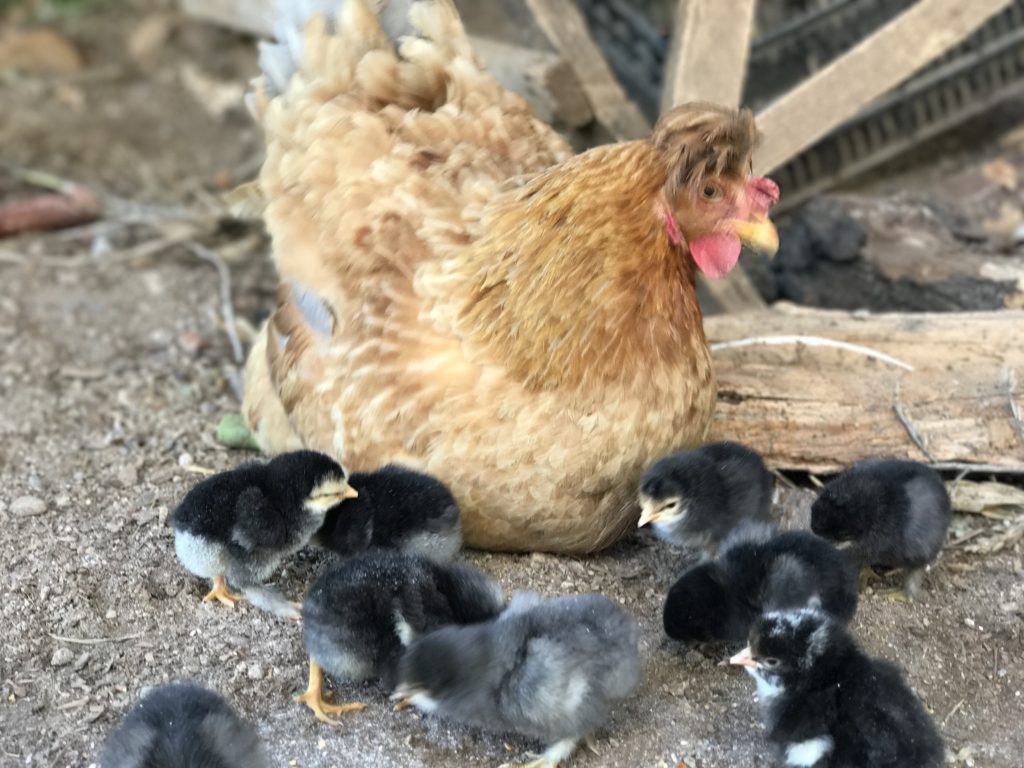 The second floor was the family residence, now converted into rooms for guests.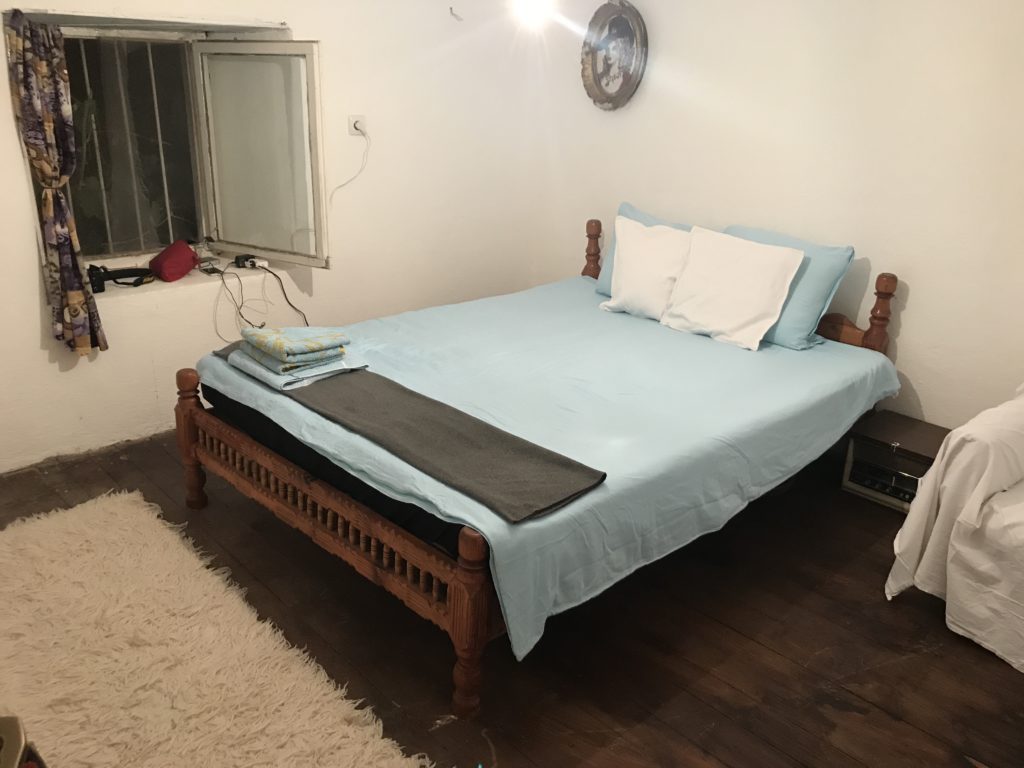 The third floor was for entertaining friends and family. That's where family meetings, ceremonies, neighborhood tea etc. took place. The guests must need to be very fit to climb up there for all events.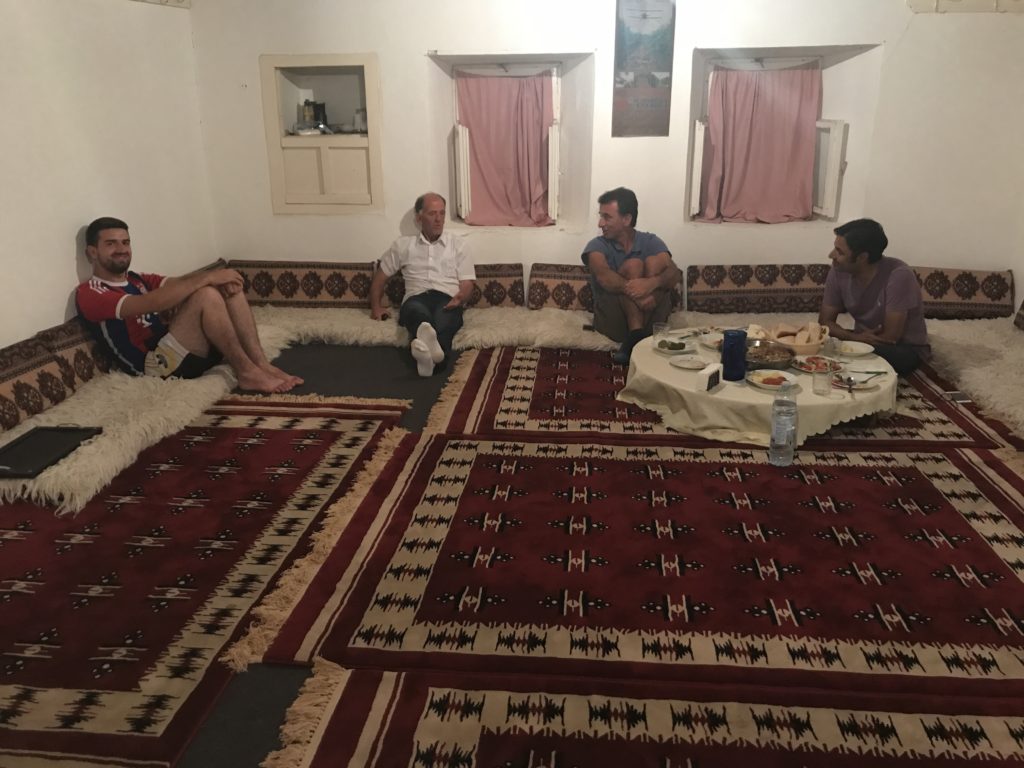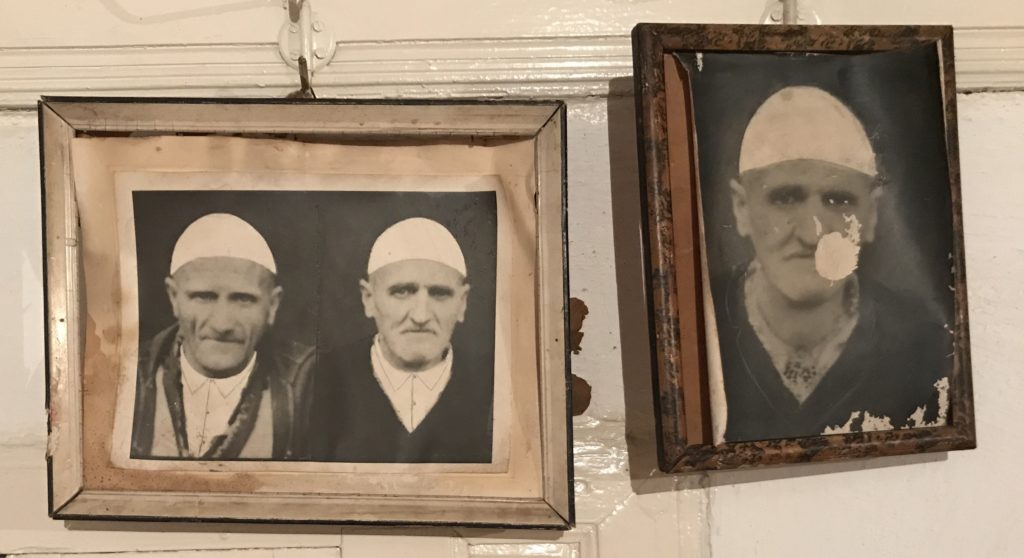 The Kulla have three entrances, one for each floor.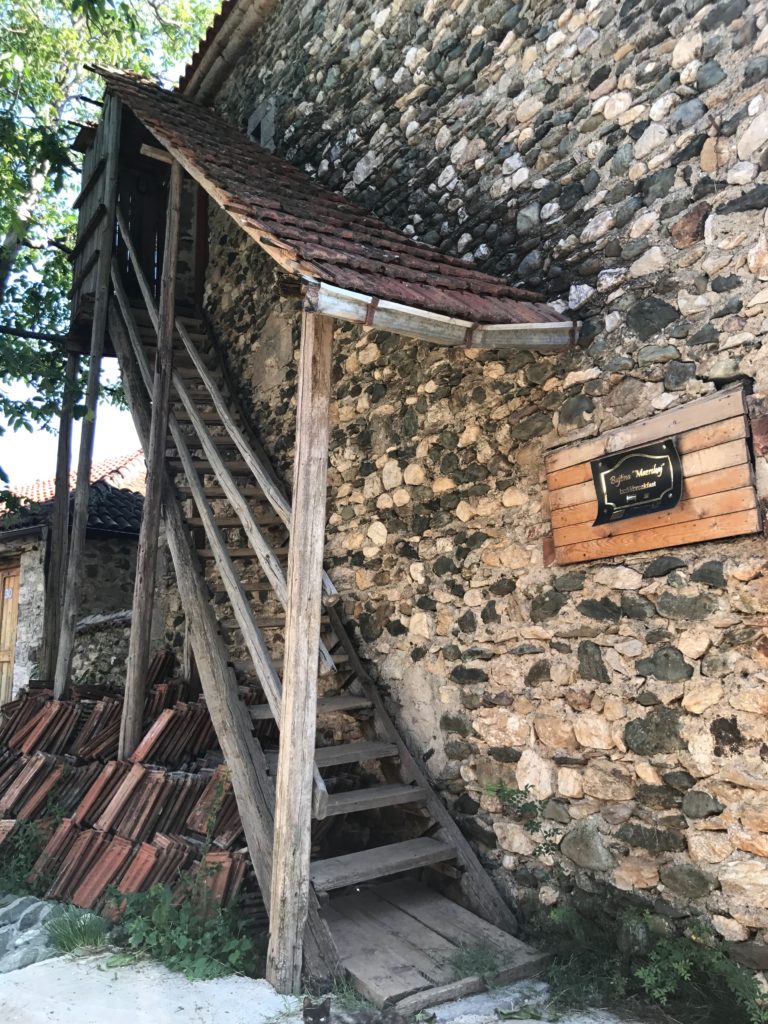 Hospitality and Food
Kulla Homestay in Kosovo provides a wonderful opportunity to experience live and food in a typical farm in Kosovo. While our hosts didn't speak any English and we don't speak their language, Sali did a fabulous job of translating our preferences ahead of time. So, they were able to prepare a feast of traditional vegetarian and vegan foods.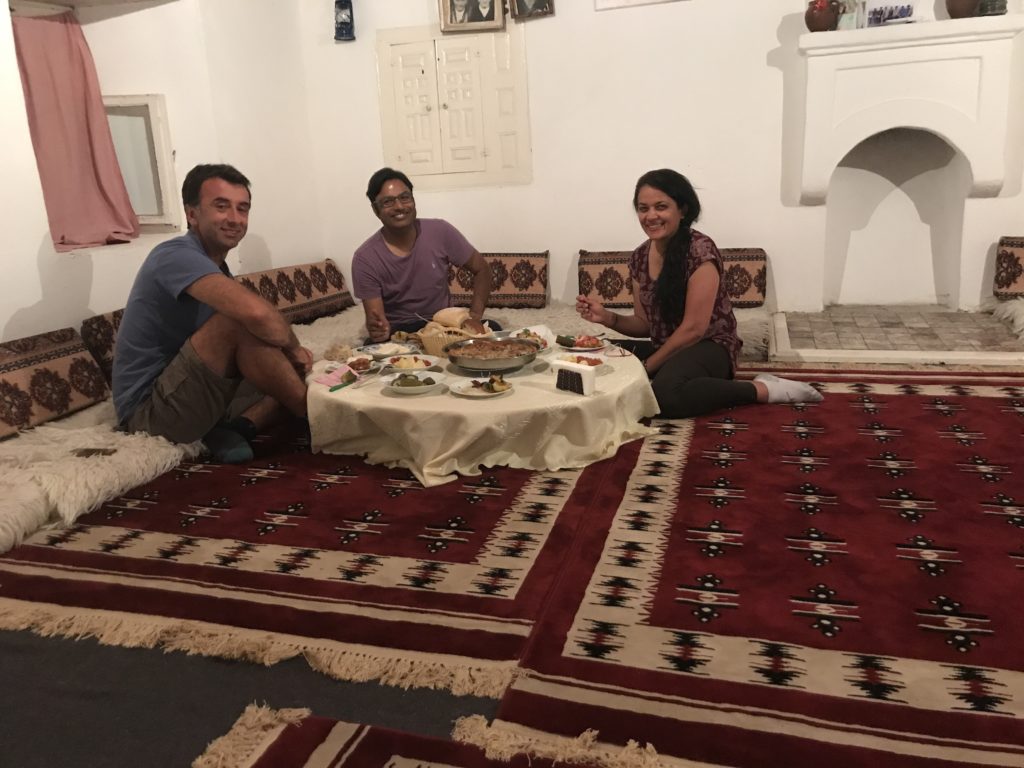 Our host made delicious fresh food from the farm for us.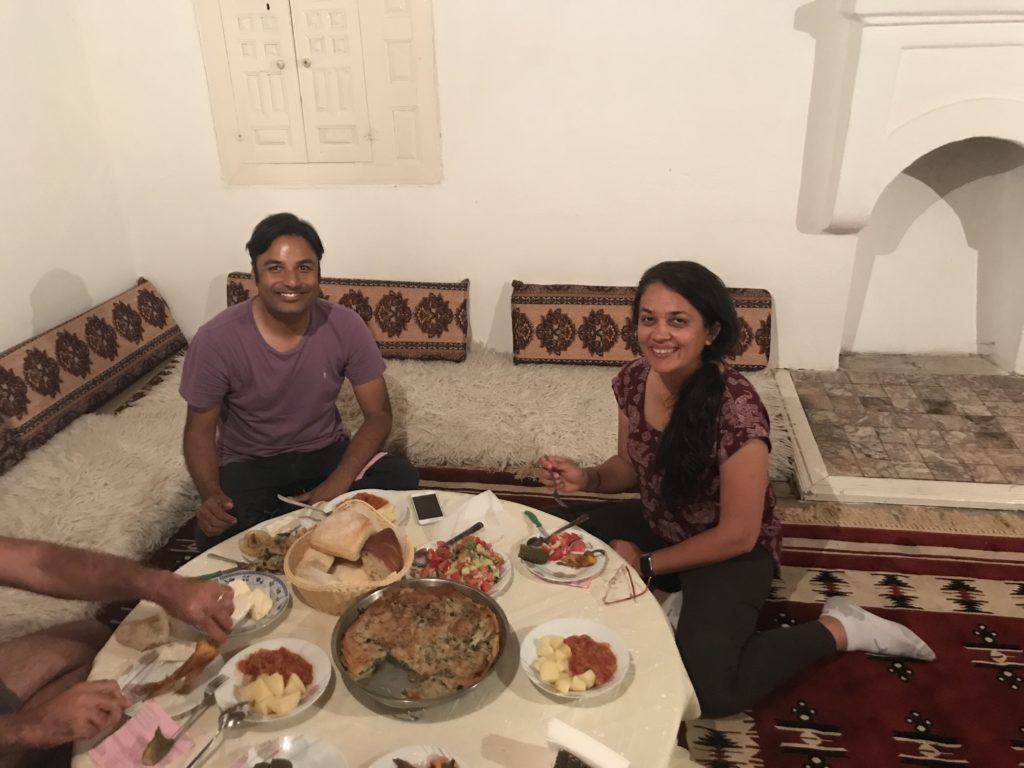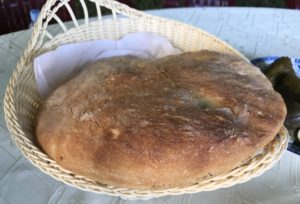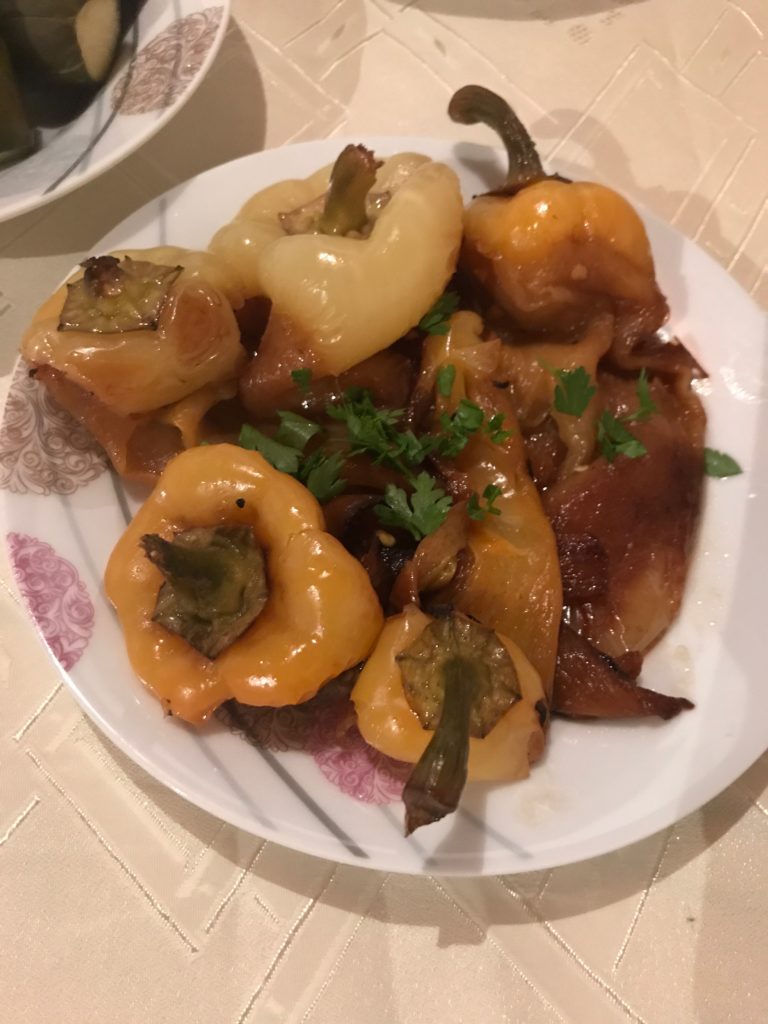 Morning in a Kulla
In the morning, our host takes the cows to their pasture to feast on clover and grass. Nirmal joined our new friends to enjoy this part of the daily routine. The cows feed for two hours. All this time our host hangs out there, with no gadgets and nothing else to do. It's such an alien concept for us to just stand around watching the cows graze, but what a life of peace and content.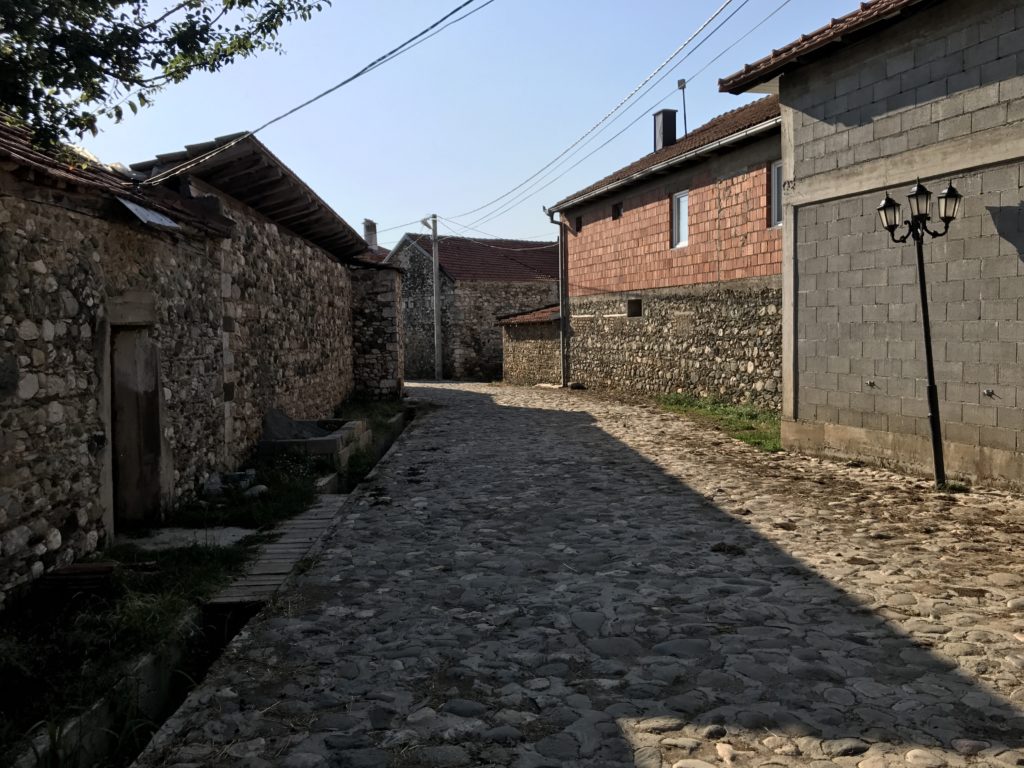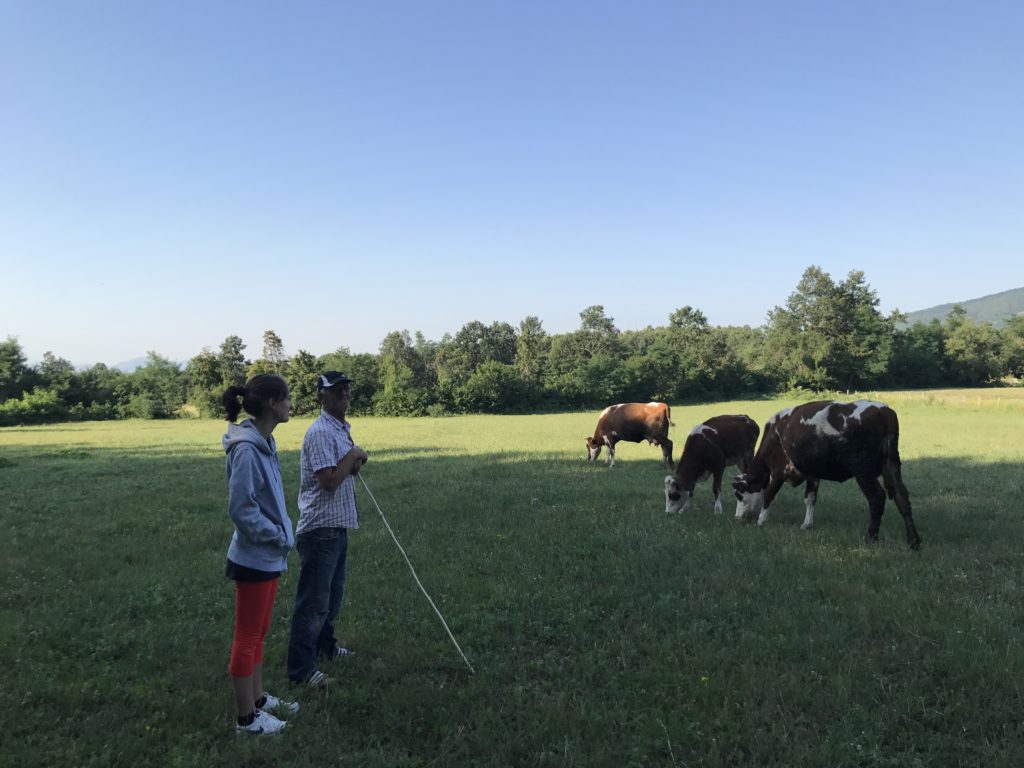 Connecting
After dinner we chatted late into the night learning so about the culture and lifestyle, but mostly finding that we have so much in common. The host's youngest teenage daughter speaks excellent English, that made it really easy to communicate and learn.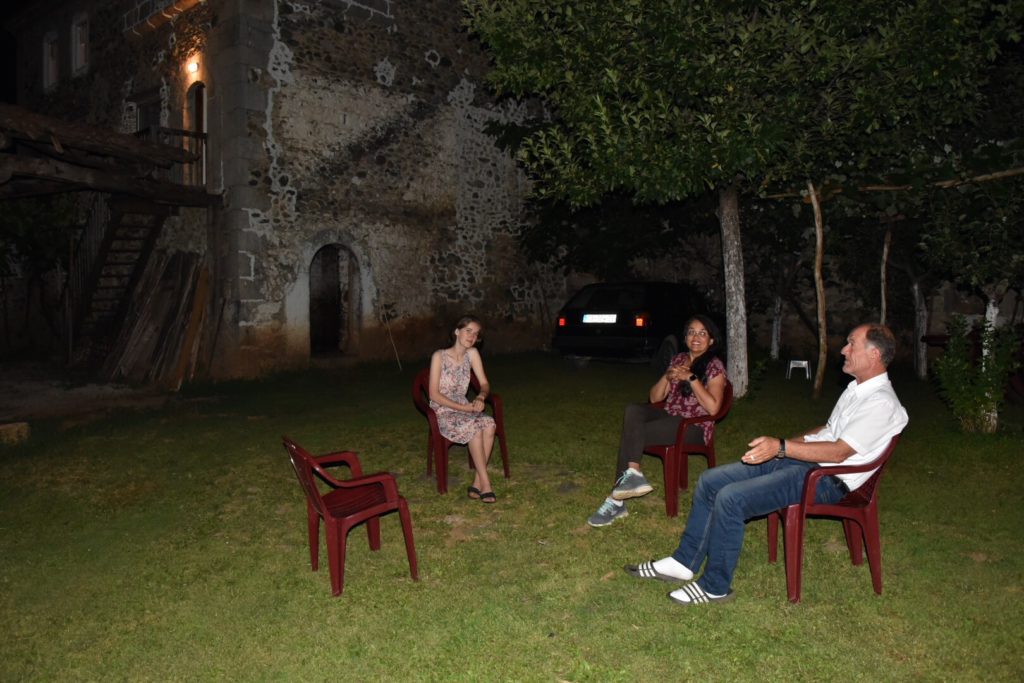 Again in the morning we chatted from the time we woke until we left.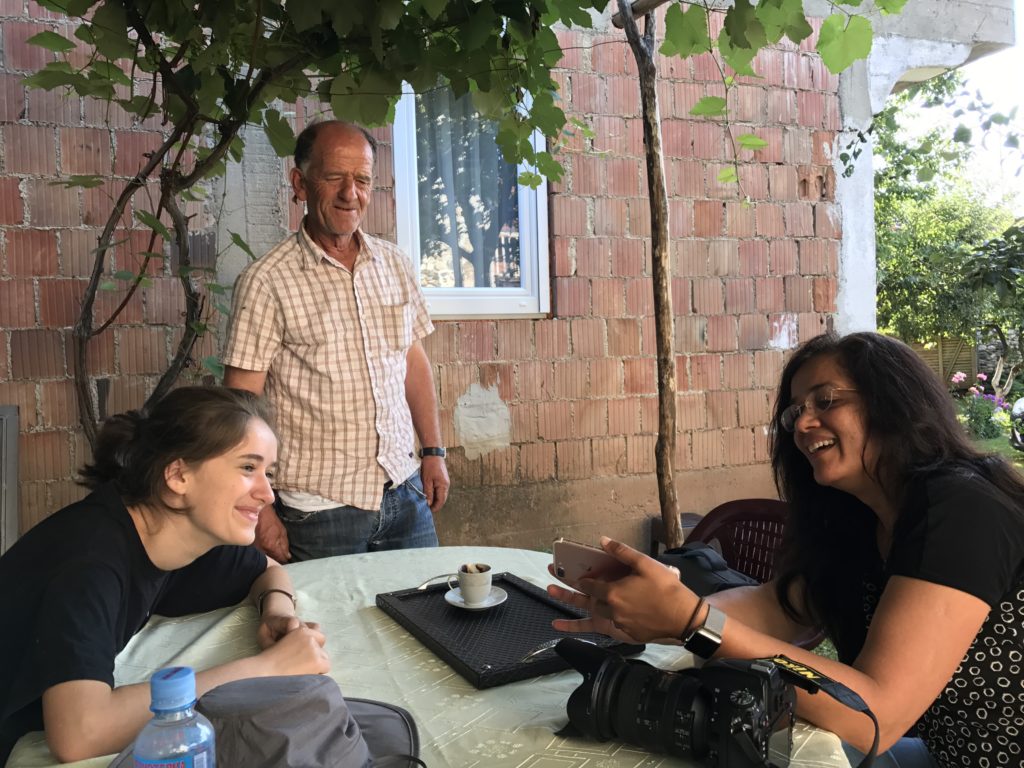 For such a small village in an isolated country, that is still not recognized by many, it's amazing how well connected they are to the outside world. The most crucial things they have is internet, TV and the desire to connect.
Like teens all around the world, teens here adore Justin Bieber. Through Justin fan groups, they connect online and make friendships around the world and learn all about everything – from growing long hair to wedding traditions to TV shows to cultural outfits, you name it.
Believe it or not, everyone here watches Indian soaps!
Also, through hosting travelers from around the world, these families forge friendships and bonds that will last a long time. Maybe one day, it'll be easy for them to get a Visa and travel.
Restoration
The farmers now have modern homes so the kulla lay abandoned for many decades. With years of neglect, the roofs caved in, the wood rotted and the overall structure degenerated. Along came Sali(our guide) and his organization. They feel very passionate about conserving Kosovo's history while educating and empowering the farmers to generate income from this new source, tourism.
Starting in 2006, Sali raised funds from Euro and other sources; convinced the farmers to the far fetched concept of B&B; got people, supplies and volunteers to rebuild the Kulla. Now it's a growing business, so people like us can learn about Kosovo and it's people.
A Bright Future
While I'm nervous for the future of this tiny, new nation with the many international super power plays, meeting the people here I can see genuine hope and aspiration for a bright future.
The Kulla Homestay in Kosovo are a wonderful way for tourists to experience and share Kosovo with the world. Also, the people of Kosovo are using these experiences to creating lasting friendships with guests from around the world. It is most importantly bring the world a little closer and more connected.
Related Links
This Page –Kulla Homestay in Kosovo
Balkans, Tips for Road Travelers