Trying to visit Paris in 5 days is too short. There is so much to do and so much to experience that many weeks won't suffice. This is an overview of one of our trips. This was a sisters' trip was during the 2017 Thanksgiving break. Here are some highlights of a memorable week.
Earlier my husband and our daughter visited in June. Here is a link to their album of Paris.
Day 1 – Acclimating in Paris
We arrived in Paris on a lovely Sunday morning. We had an Airbnb apartment in the Avenue Parmentier Republic. After a warm welcome from our host, she explained all about the nice neighborhood and things to do in the area – the best cafes, bakeries, chocolatiers, sights, shopping etc.
We spent the afternoon exploring the neighborhood and getting lunch. It is really true that every little ally has an amazing bakery. Be sure to find your neighborhood bakery and you'll love it. The French have really figured out how to make bread. As my friend once told me the French believe that everyone deserves a good bread. So cafes came up in every corner, causing competition and race to excellence.
Picasso Museum was fairly close to our neighborhood, so we wandered in. It houses Pablo Picasso's life's work donated to the state in lieu of estate tax. So the state got the fantastic collection and the Picasso family got a well-maintained museum to share their inheritance. Read all about the history of this new museum of art in Paris at the History of Picasso Museum. It is one of the newest museums in Paris and set up as the environment Picasso would have painted in.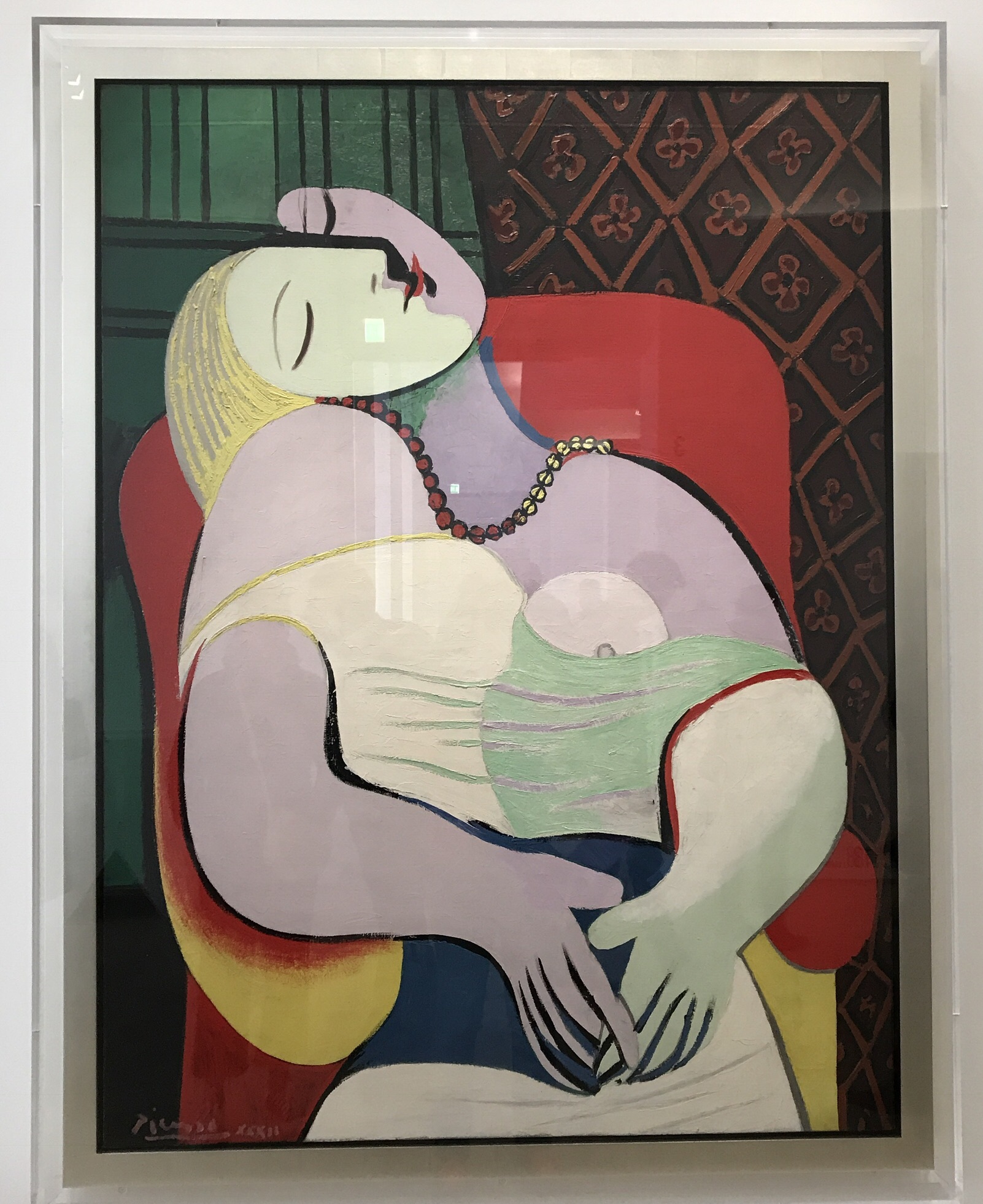 While in the area, we checked out the many Paris boutiques. This area has designer stores, pop-ups (little boutique stores that only open for a few days) and vintage (discount or used fashion) store. Such as –
Les Petites
Sandro
Bash
The Kooples
Bimba and Lola
Maje
Journées Priviléges etc
While on the topic of shopping, there are many high-end designer stores around Galerie Lafayette, Arc de Triomphe, and Louvre. Also, there are popular everyday stores like –
Printemps department store
BHV department store
Esprit
French connection
Zara
Opera Garnier etc.
Our first bedtime in Paris, with a view of the Eiffel Tower.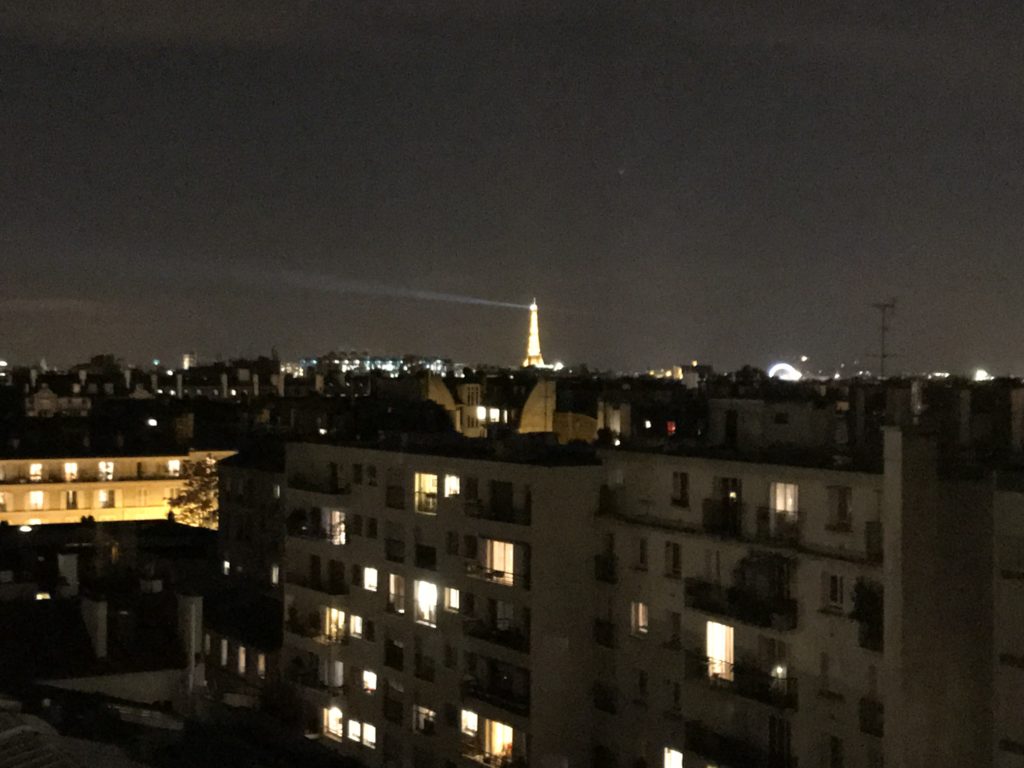 Day 2 – Notre Dame Cathedral, Tuileries Garden, Arc de Triomphe
Waking up early with our jet lag, we started the morning with a visit to Notre Dame Cathedral, the best example of gothic art and architecture.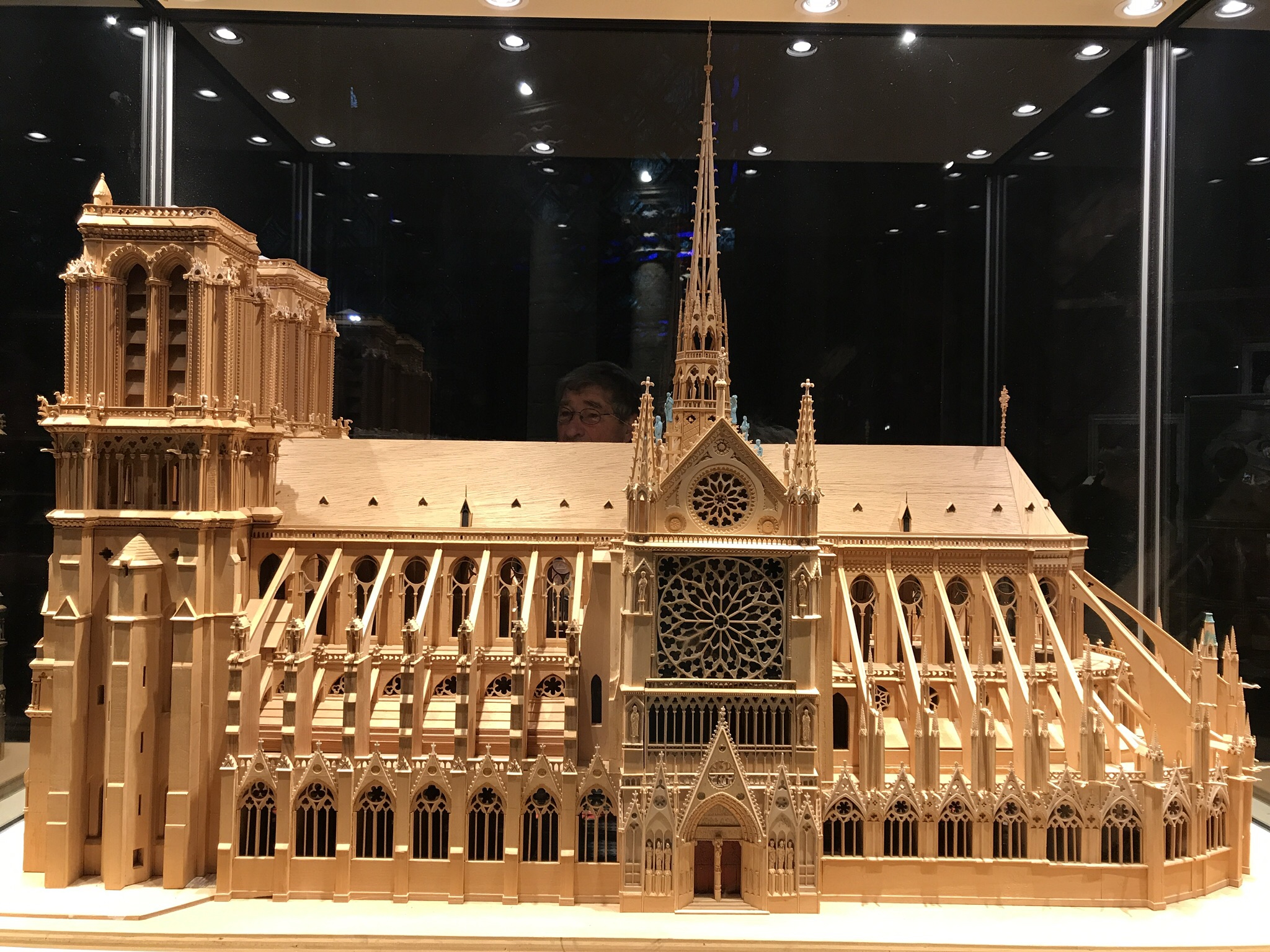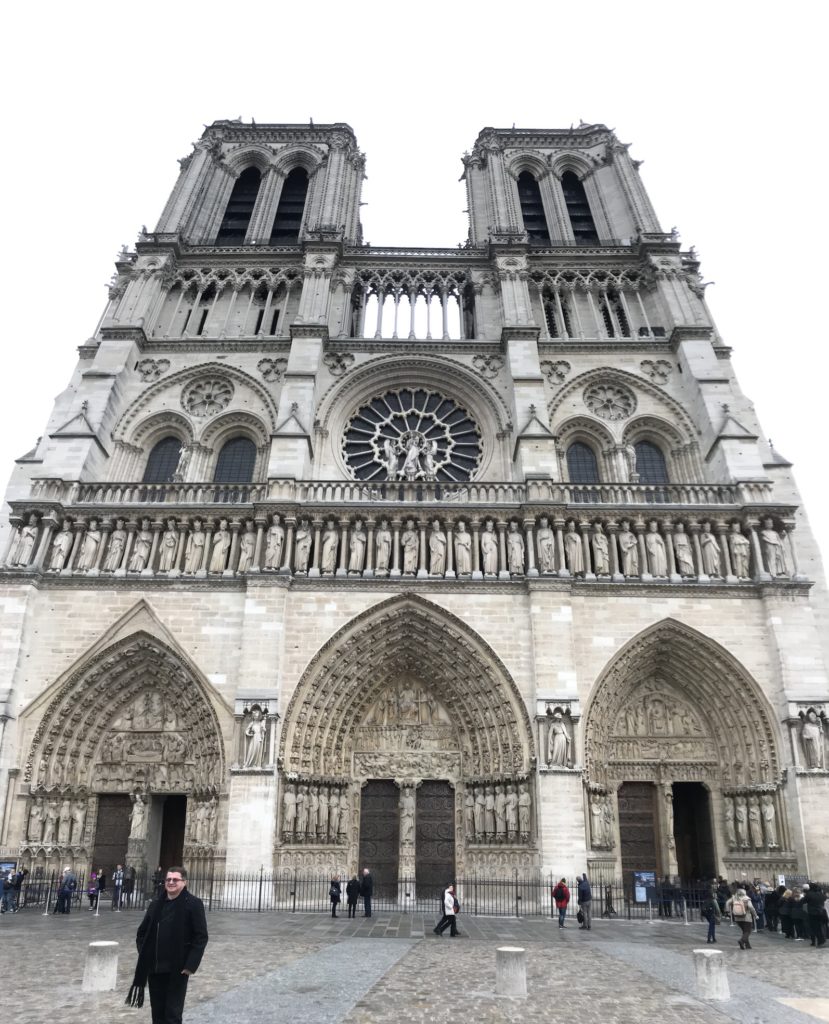 We strolled through Tuileries Gardens, the big park in the heart of Paris was once the site of the French Kings' palace. I believe it's the one shown in the series Reign, where Mary Queen of Scott's lives in the French court. The flagship store of Laduree is close to the garden,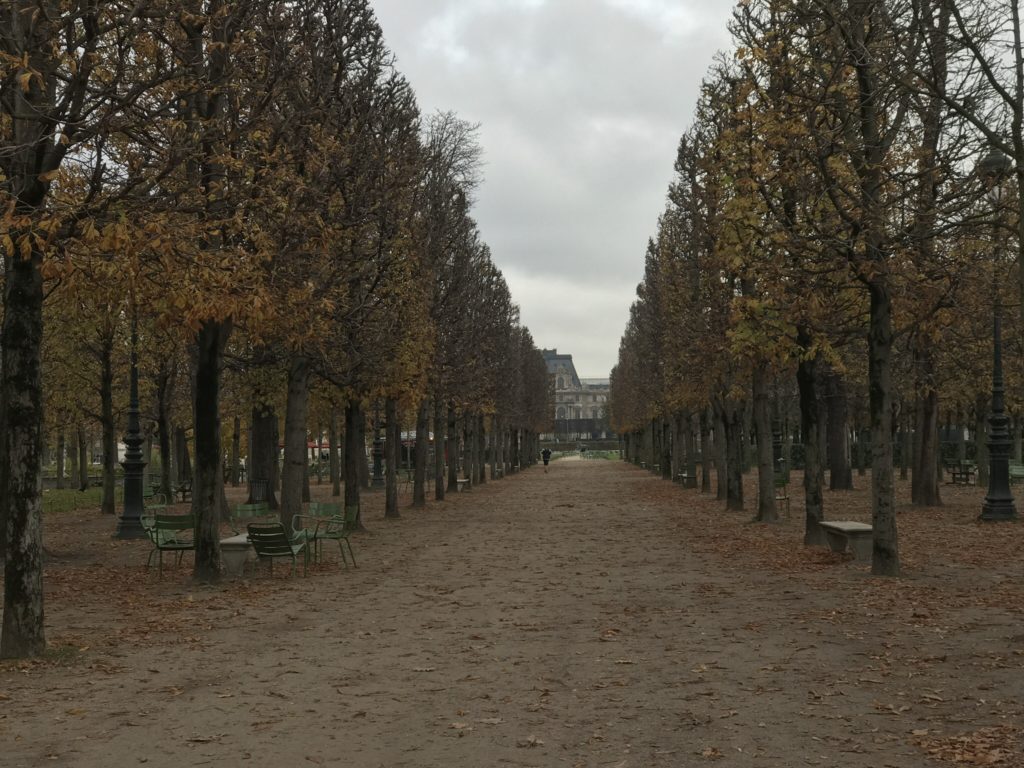 We walked all the way up to Arc de Triomphe, passing by tons of well-known designer shops, including the enormous flagship stores of some of the international top brands.
If the line is not too long, it'll be worth a climb up to Arc de Triomphe for expansive views of this part of Paris. If stairs are an issue, ask for elevator reserved for those that need it. The line may be shorter with the elevator but it's small and infrequent. Even with the elevator, be prepared to climb a few flights of stairs at the top.
Day 3 – Palace of Versailles and Eiffel Tower
Palace of Versailles and the Eiffel Tower are some of the top attractions of Paris or the world and for good reason.
Palace of Versailles was built towards the end of French Monarchy. Despite the tragic events and poverty across France, this palace was built to the King and the (in)famous Queen Marie Antoinette's aristocratic tastes. There is a Netflix series on the King's life in Versailles that I've been meaning to watch.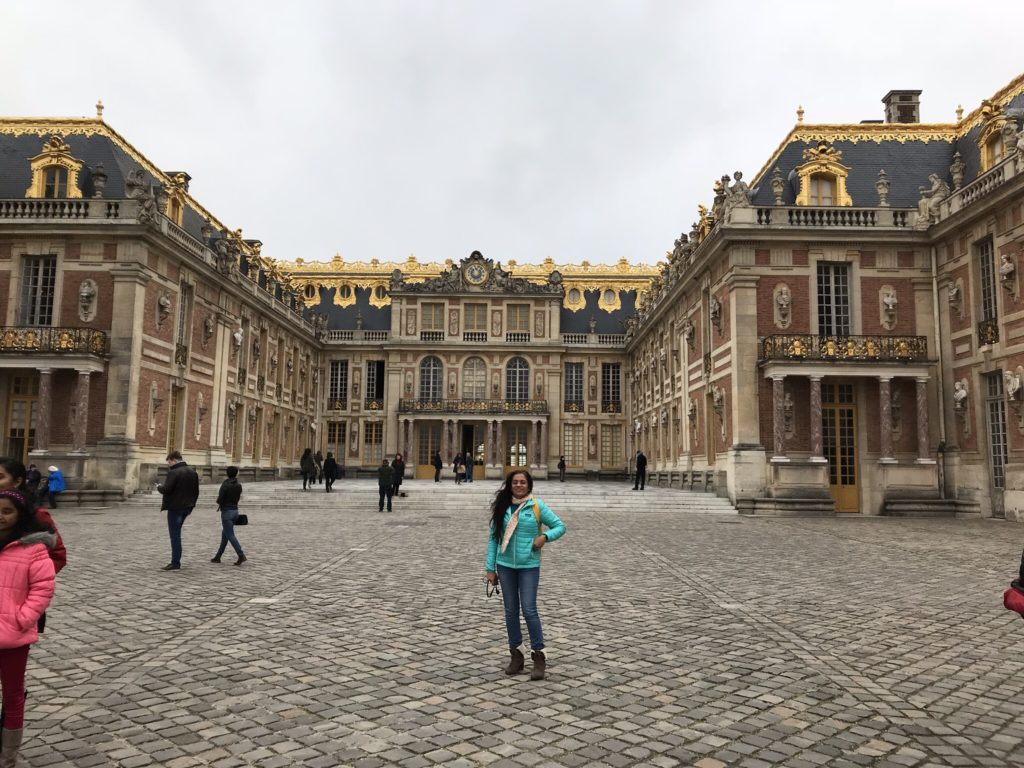 We took an Uber to Versailles but it's said to have great connections by subway from Paris. It's less than 30min drive from Paris, essentially less than our drive to school.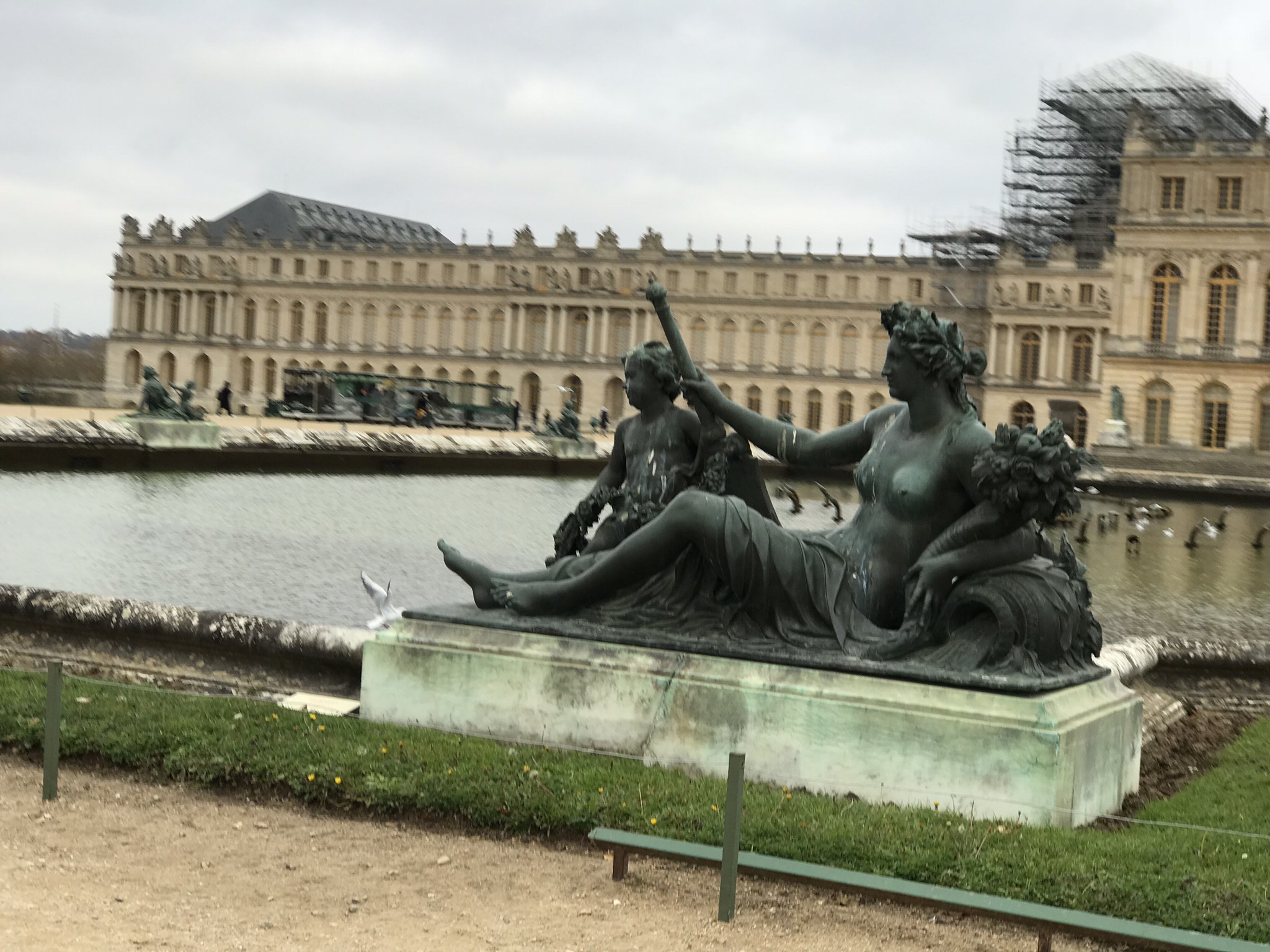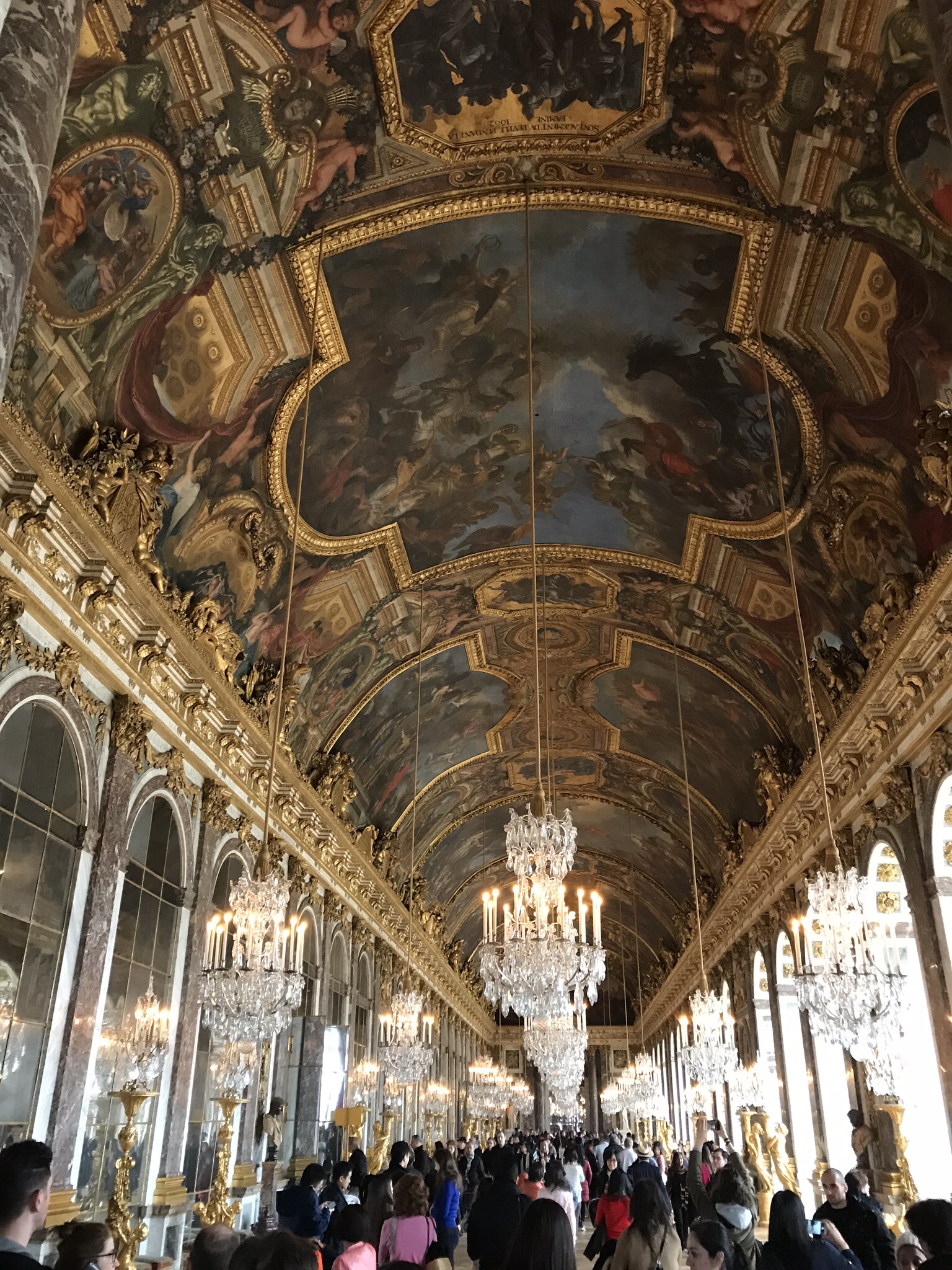 In addition to the interiors of the palace, I highly recommend renting a golf cart to visit the rest of the property, including
Marie Antoinette's Petit Trianon
The many elaborate gardens
Grand Trianon
Hidden grottoes
The vast grand canal.
Plan to spend some time strolling at these spots. If time (and lots of walking) are not a constraint, take the full day to visit the palace and walk to all parts of the property. We rented a golf cart to get around quicker. There is also a mini train that stops at some of the locations. Since we had only five days in Paris, we could take only one days trip and I'm glad we visited the Palace of Versailles.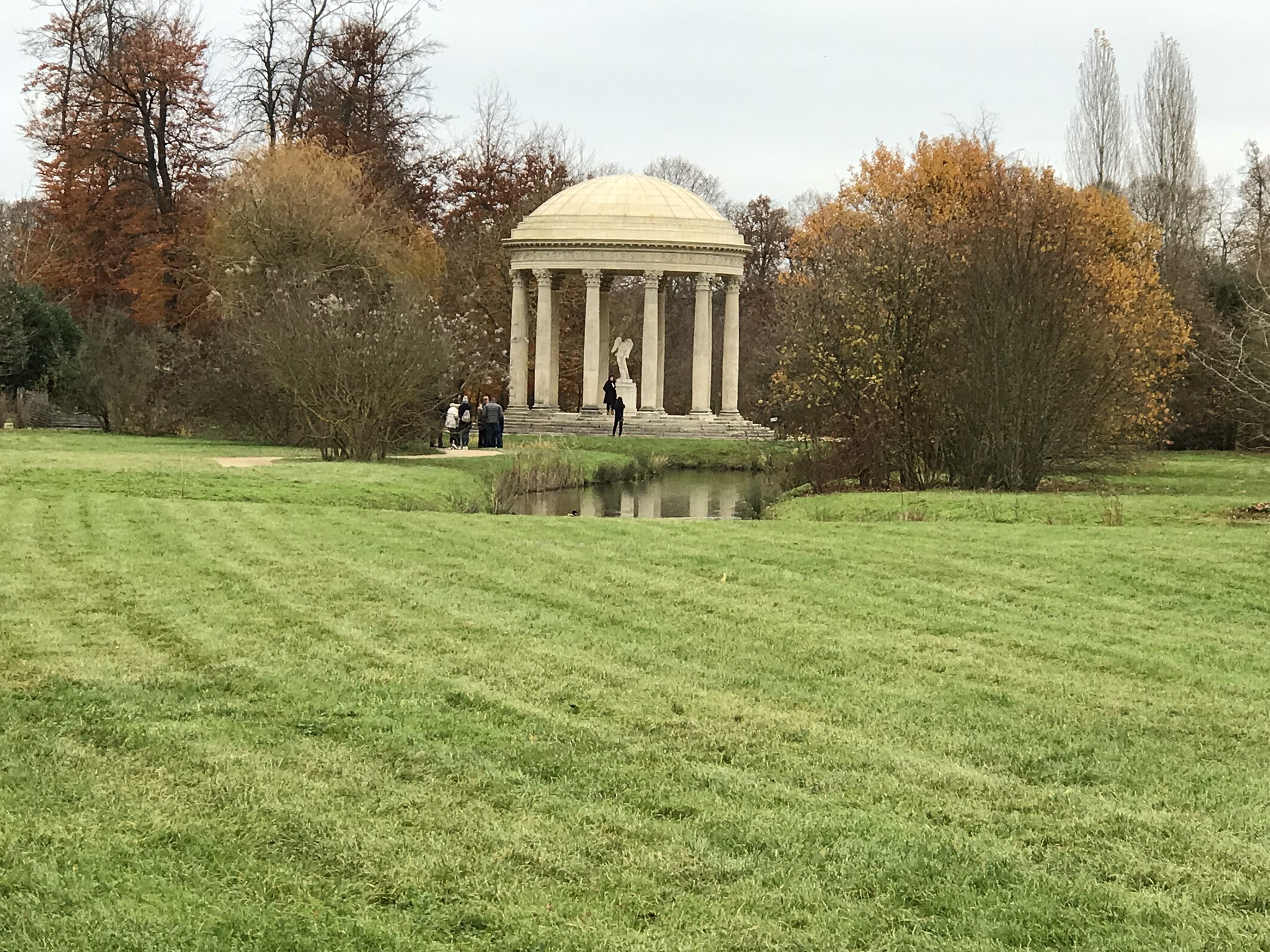 From the Palace of Versailles, we went to the Eiffel Tower. We didn't have a reservation, given that November is low tourist season in Paris. Low crowds doesn't mean no lines. It took us an hour of standing in the evening cold weather before we got to the elevators.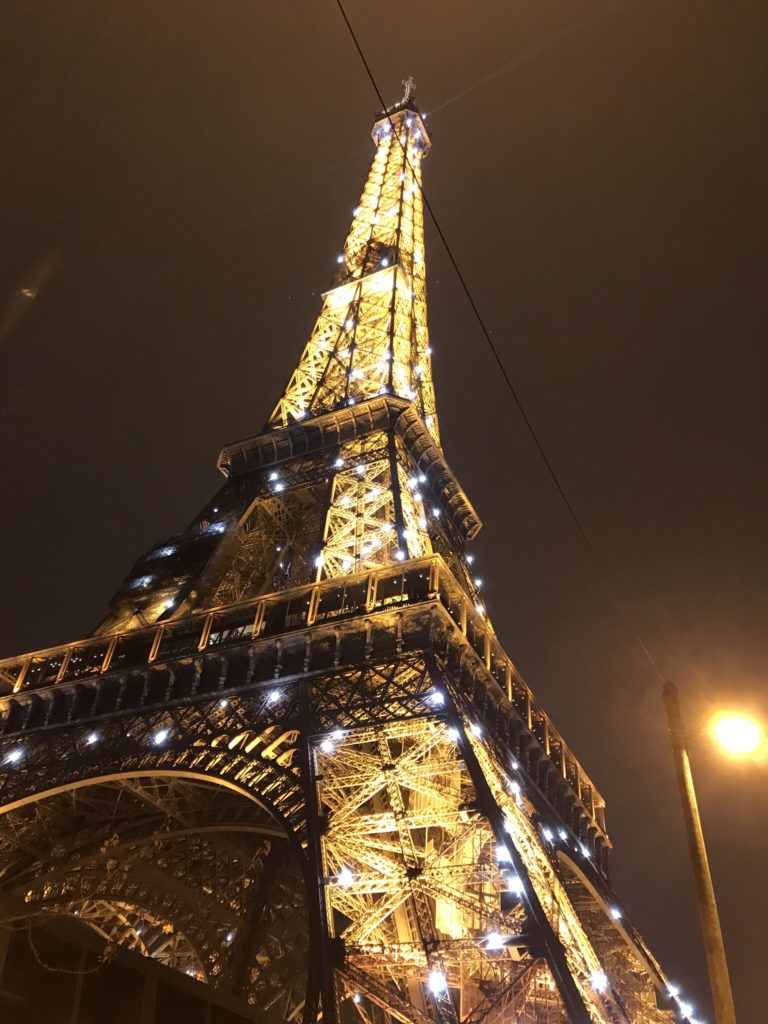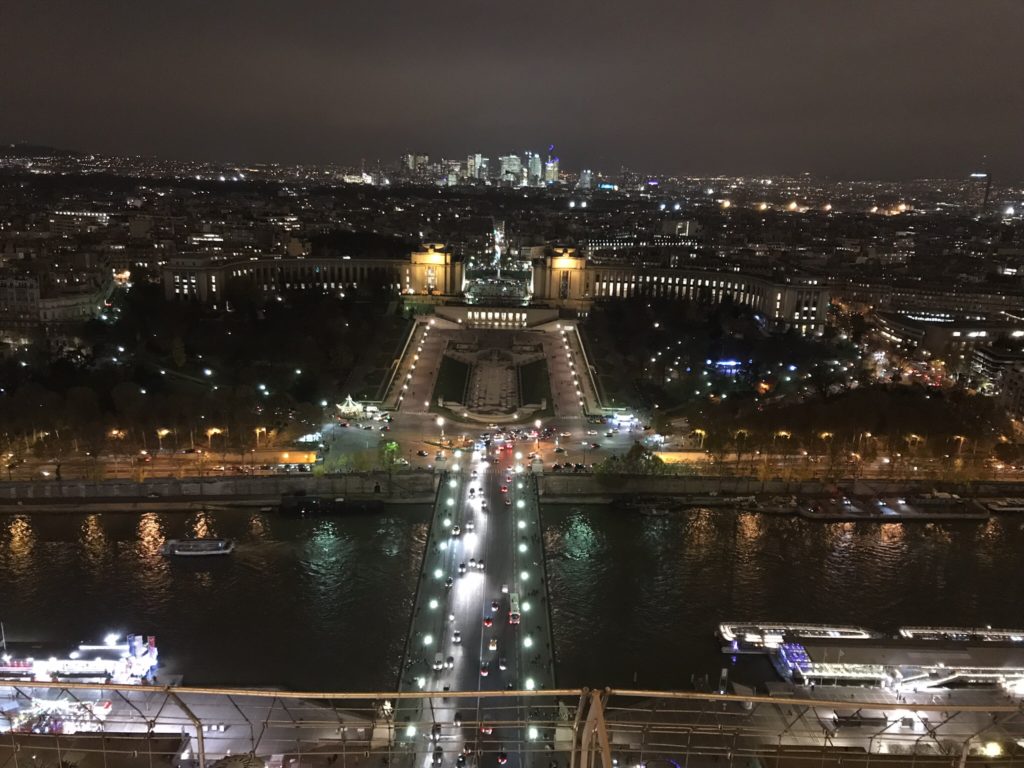 To avoid long lines, the best thing to do is get a prior reservation for the Eiffel Tower and your day around it. Some people think it's a hype but I feel it's iconic and quite a feat of engineering at the time it was built.
Once you've made it to the top, take the time check out the views of Paris. It's quite something else! Don't waste any time in the gift shop with its cheap souvenirs.
Day 4 – Musèe d'Orsay and the Louvre
Musèe d'Orsay is probably my most favorite museum in the world. Read all about it in Musèe d'Orsay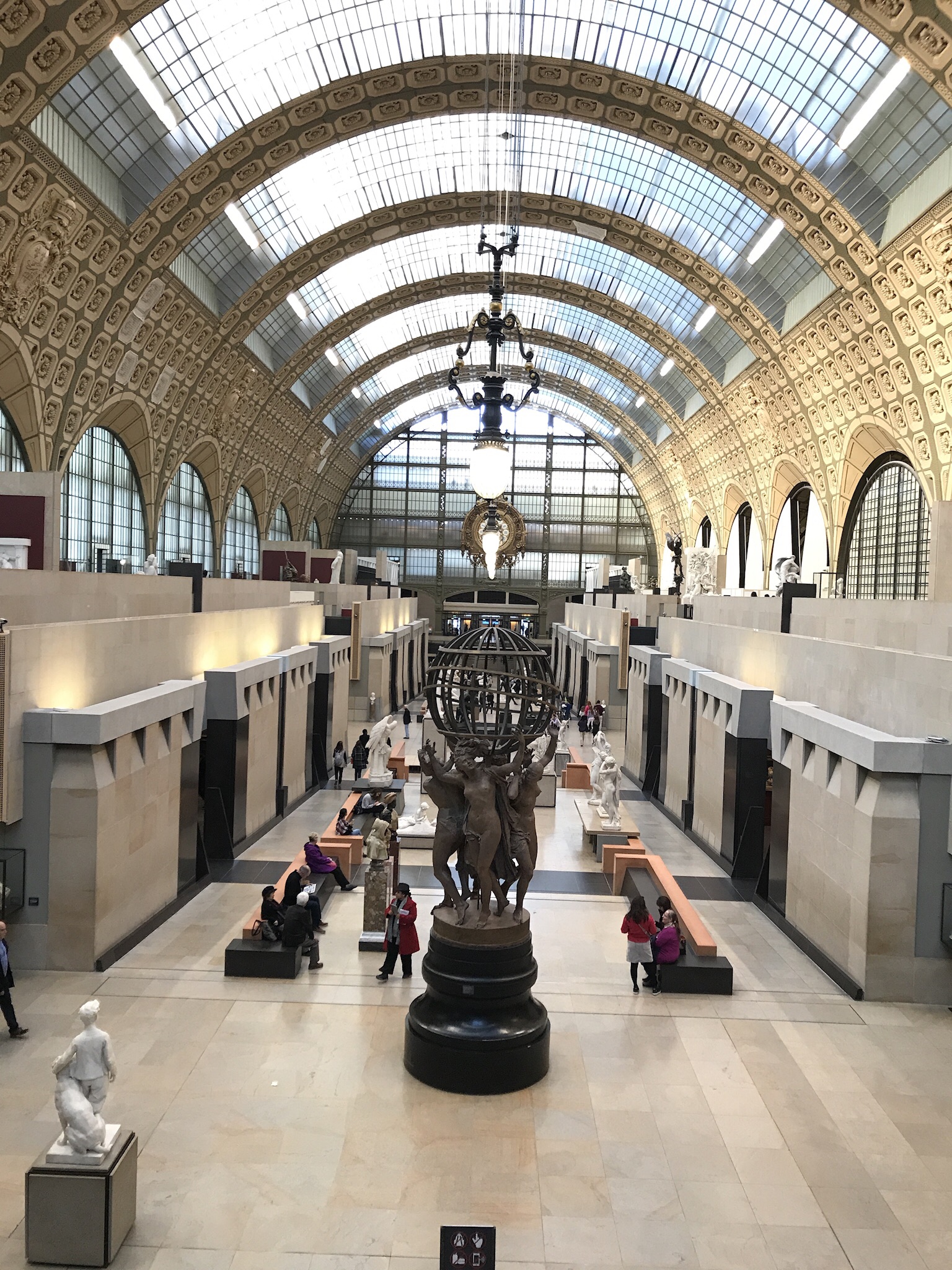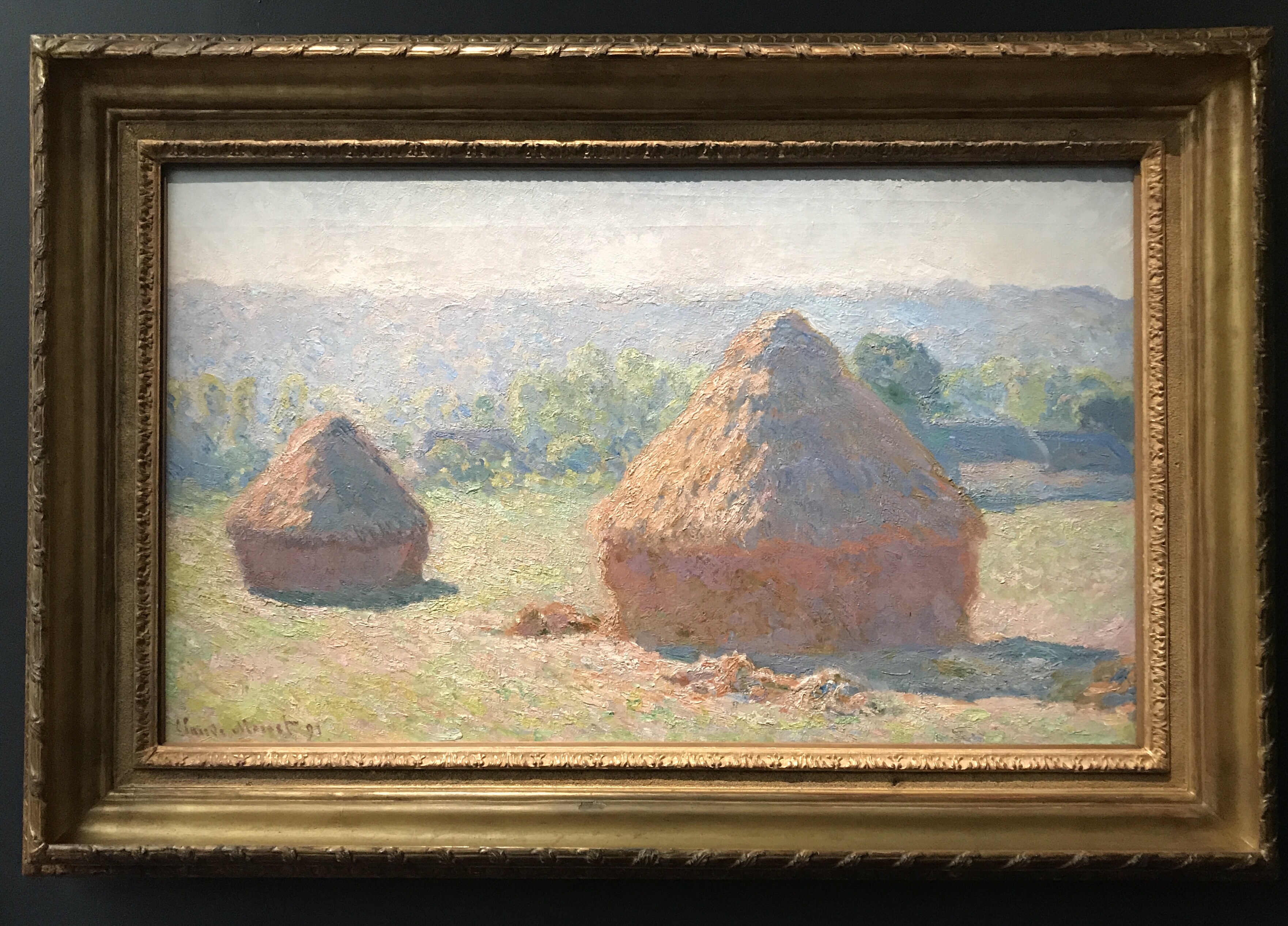 No visit to Paris in 5 days can be complete without a day in the Louvre. It would probably take a week to see and grasp the whole museum. So, we took an Airbnb experience call Louvre-A Crash Course in Art History. It was probably the most enjoyable and educational 3-4 hours in art history ever possible.
We met at our guide's house, a mini art museum cum French nobility home, across from the Louvre. She is a portrait artist, curator at the Louvre, certified Louvre guide and art educator. We started with a brief art lesson of the period, French tea, pastries, and cookies. Thereafter we walked over to the Louvre. She took us through the entire museum during the tour and we learned so much in art appreciation, art history, and the various important pieces. If you can find this tour, it is definitely the best way to make the most of the Grand Louvre, quite possibly the largest art museum in the world.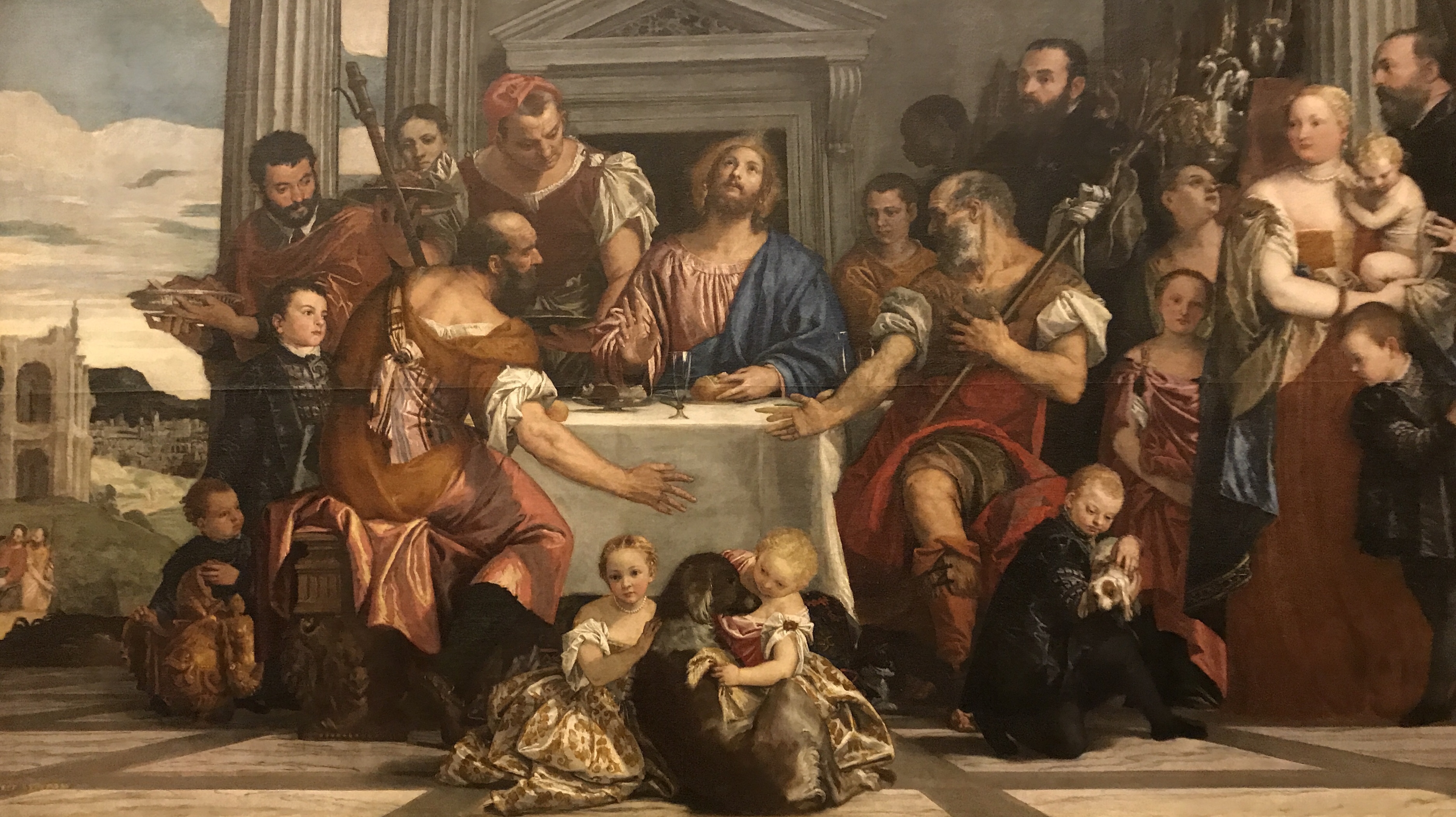 Day 5 – Fashion Consultant and Christian Dior Exhibition
Paris is the fashion capital of the world. So, the visit couldn't have been complete without an experience with a fashion consultant. So, our second Airbnb experience was 'Find your Style' with an upcoming and super knowledgeable fashion consultant. We met is a beautiful library style cafe. After a body structure and complexion analysis, we discussed the basics of color and styles for each of us. She had a detailed personalized analysis for us. Then she took us all around for shopping and I still love wearing the outfits we bought with her. Unlike other professional guides, this was like going shopping with a knowledgeable friend. She obviously had no connection with the stores but knew all about mixing and matching and creating outfits that worked. I was also told that some department stores like Printemps also have fashion consultants to guide through personal style and the whole process. I believe they need an appointment or minimum purchase but are otherwise free of charge. Visiting Paris in 5 days only allows for experiences, I'm glad we picked this one.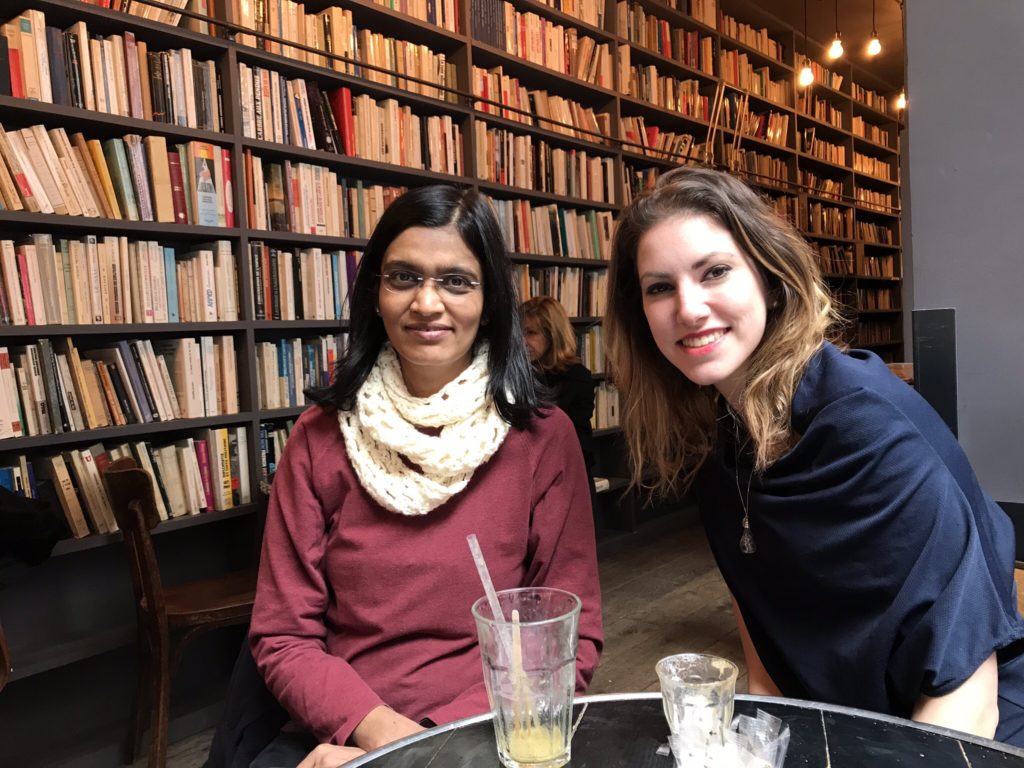 A great way to end the trip was luckily making it into the temporary exhibition hall next to the Louvre. The Christian Dior Exhibition was on display at that time. We were in for an amazing treat.
There was no advance booking so we waited in line for about 2 hours in the cold and drizzle that evening. But it was so worth it.
The French for sure know fashion and the art of display. The combination of Christian Dior fashion and exquisite displays is beyond spectacular. The exhibition took us from the very early days of house and its evolution to one of the best-known brands on the runway. There were halls upon halls of unique displays of runway fashions – famous dresses, shoes, jewelry you name it. It also had a section for each creative director and how their reigns influenced the world of fashion. I had just wanted the movie Yves Laurent so seeing his work life was surreal.
Visiting Paris in 5 days seemed a lot shorter that visiting Malta in 5 days. There is so much more to do in Paris. I'm sure we'll be back soon.
Restaurant Recommendations in Paris for Vegetarians and Vegans
The food that I still remember after many months were at
Chateau Versailles, the formal restaurant in Palace of Versailles. It's pricy with entree starting at Euro 40 but they had absolutely delicious truffle risotto, while the casual cafe had nothing interesting.
Artisan Boulanger Traiteur, a cafe across from our second Airbnb apartment on Ru Lauriston. I still taste the veggie baguette sandwich the friendly server custom made for us each morning, just as I love. She looked totally Indian but they only speak French, being raised in French New Guinie and brought to Paris as a kid.
Our last dinner in a Thai restaurant up the street from our apartment on Ru Lauriston was delicious but more importantly, they were exceptionally helpful. They made our arrangements to get to the airport in the wee hours of the following morning.
After our visit to the Louvre, it was so late that all the restaurants were closing or had no vegetarian options. As we walked around we ran into a restaurant at 4 Rue de I'Èchelle. They prepared simple and delicious pasta dishes and salad for us.
In preparation for the trip, we got a list of restaurant recommendations but visiting Paris in 5 days doesn't allow enough time for checking out all the restaurants. If you're able to give them a try please leave a note below.
Pierre Hermè (best cakes and macaroon). Locals say it's better than Laduree.
Au pied de cochon
La Tour d'argent
la Bebe
Crêperie Chez Georges
Soya – vegan
Wild & the moon – vegan, local foods
Wok
Feni
Chez Colette for lunch
Rue des Rosiers rest L'As du Falafel
Paradis Marguerite (vegetarian restaurant by the river)
Cafe de Roma, champs elysees
Ganda bakery and cakes
More for next time
Visiting Paris in 5 days allows very little time for all that the city offers. There is so much we missed and would want to go back.
Here are some recommendations we had received –
Opera – we saw the opera hall from the outside and its architecture in Musèe d'Orsay but didn't get to experience it. The local tip was to stand in the last minute tickets line at 6 pm to get seats at deeply discounted prices. Or purchase well in advance.
The church on top of the hill. Nirmal visited it and some beautiful pictures.
Musée De L'Orangerie
Musèe de Pompidou – museum of modern art
there are many more museums in Paris, one could fill a month and not be done.
Isle St Louise by Norte Dame.
Shakespeare and Company bookstore.
Chocolate factory or chocolatier – the local tip was La Manufacturer de Chocolat Alain Ducasse
Local fresh food market – Market by Oberkampf.
I was keen to take the boat tour but people said to pass it in favor of the other sights.
Versailles market – the bike tour of Versailles market and picnic seemed awesome on Airbnb experiences.
Baking class – Baguette or bread making class would another experience I'd love to try in Paris. I even found some classed that would do a vegan option.
I love Anisa's Paris bucket list ideas which I'll be sure to use next time.
Please share your recommendations and experiences below in the comments section.
Tips for Visiting Paris in 5 Days or More
Take the local bus when you can they have huge clear windows to view and experience the city. As compared to a taxi, car or subway, they are so much better to see the city while going from one place to another. They are comfortable and frequent. We used Uber mostly but also used buses and subway. We didn't feel the need for a car.
Beware of pickpockets, or so we were told over and over again. They are many gypsies and others. A popular trick is to engage tourists in a conversation e.g. signing a petition or talking about a cause. Once the tourist is engaged, their buddies will assess and pick valuables very efficiently.
Enjoy the food. It's awesome!
Visit the Louvre and d'Orsay with a guide, you'll appreciate the art so much more when you know the back story. You'll need to move fast so wear good walking shoes and go in a small group. We had 6 people in the group and it was a good size.
Make a reservation for the Eiffel Tower elevator months in advance to reduce wait time.
I was worried about visiting in winter but it was lovely. With small/no crowds and the winter charm. Visiting Paris in 5 days would be much crazier with the summer crowds.
Learn a few French phrases as most locals don't speak much English.
I would recommend against using Airbnb in Paris based on our experience in two apartments. They were both well below our expectations and nothing like how they were advertised. They were so bad that Airbnb refunded part of our stay. I've heard the same from others. Best to stay in a good hotel and save the trouble.
Skip the gift shop in Eiffel Tower.
Plan to spend a good amount of time in the many gift shops in the Louvre. They reminded me of the amazing collection at the British Museum in London. Even if you don't believe in adding souvenirs luggage, it's a good browse.
Check what showing in the temporary exhibit hall next to the Louvre (in the same building). It may be amazing.
To get discounted tickets to the Opera house, get in line around 6 pm on the same day.