The great Thar desert is a world of its own. It looks empty for miles on end but is filled with wonderful surprises.
On our first day in Jaisalmer, we drove to Longewala, Tanot mata mandir and explored the country side. The drives provide unique desert landscapes and tiny villages. The villages were pristine and it seemed like we were in a time capsule from generations ago. We got to talk with kids and moms in our native Marwari language. Some even spoke Hindi and a bit of English.
Gumnewala, a village of beautiful mud houses
Driving from Jaisalmer to Longewala, we spotted a cluster of beautiful brown houses adorned with white and green designs. The village is called Gumnewala (that which gets lost).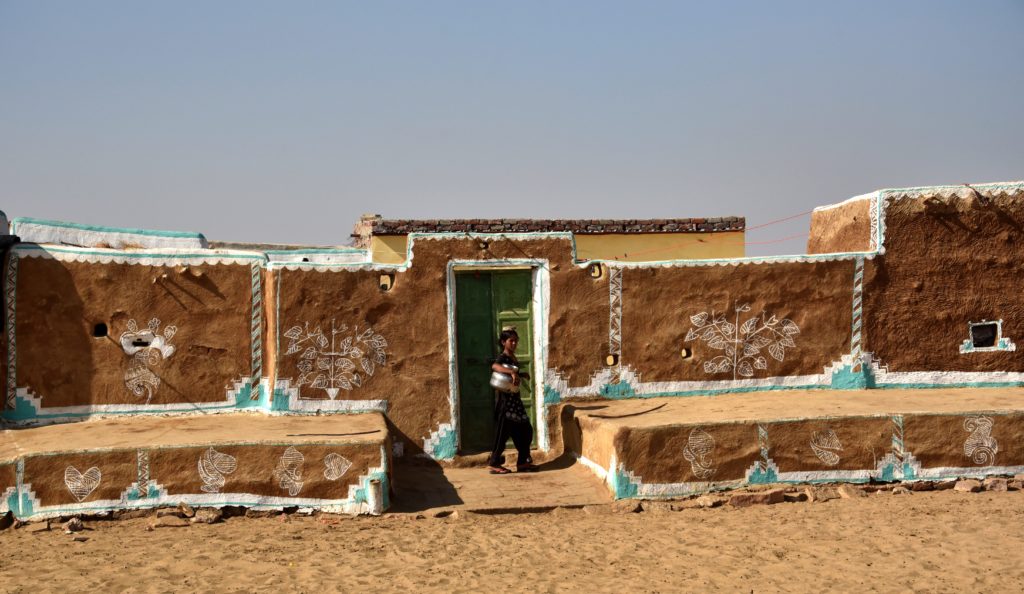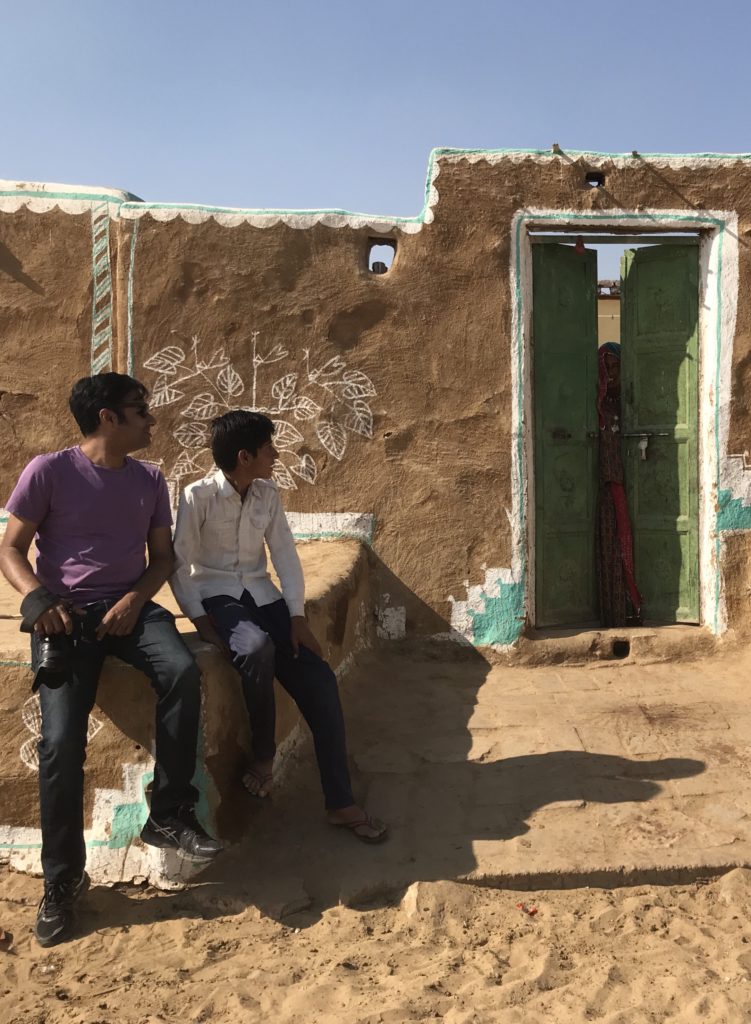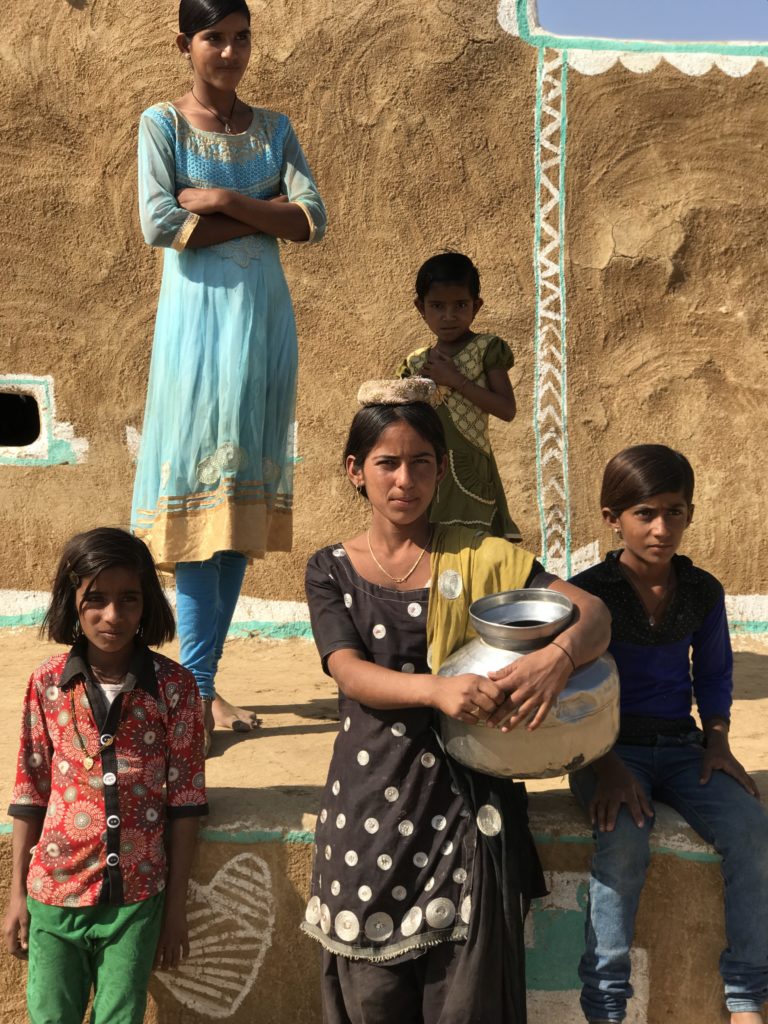 Water in Gumnewala
Water is difficult to find, hence the most precious resource in rural Rajasthan, particularly in remote desert areas.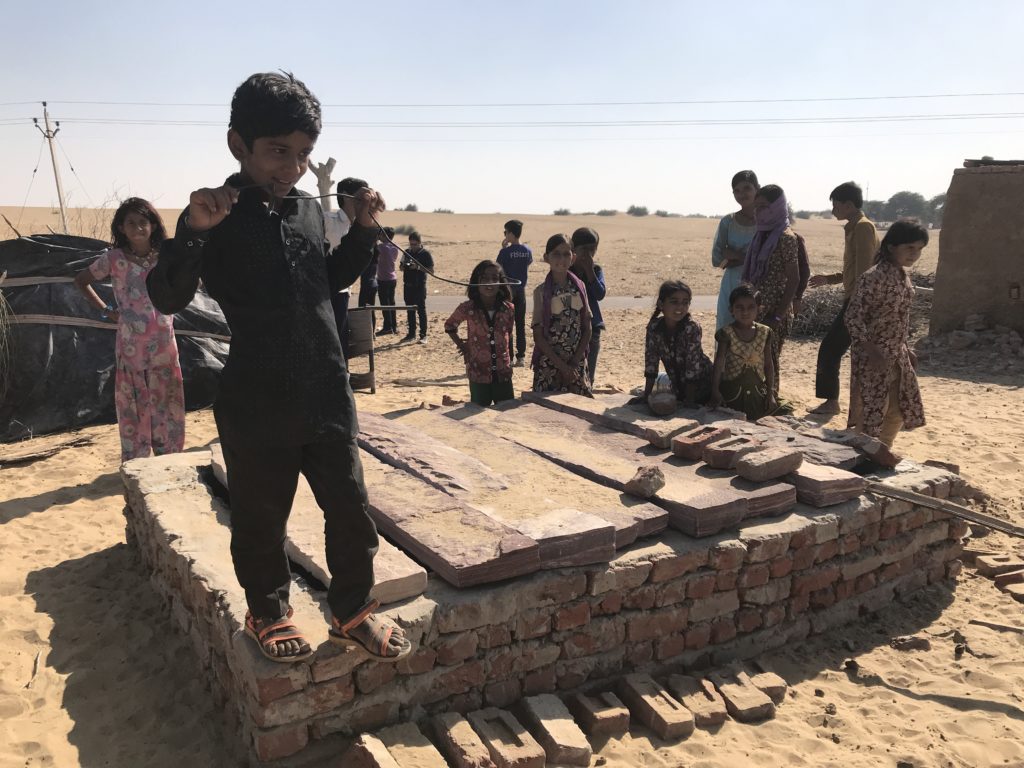 Traditionally the drinking water wells in Rajasthan are filled by sweet rain water(palar pani) as many people like it better than the mineral-rich and hard ground water. The kids said that the tank fills the well, but I'm not sure if it's really the case.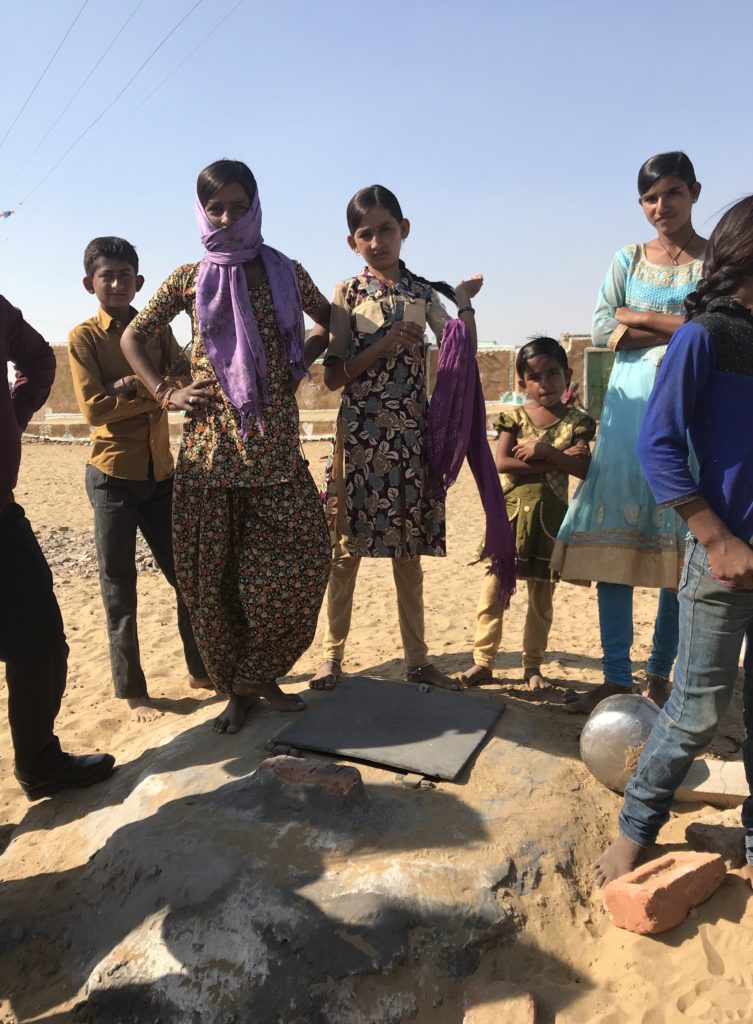 Closer to the highway was a large plastic tank. I should have asked how they fill it but my guess is that someone brings water in a tanker and fills it for village consumption.
Animals in Gumnewala
Like other the villages in rural Rajasthan, Gumnewala is rich with cows and goats.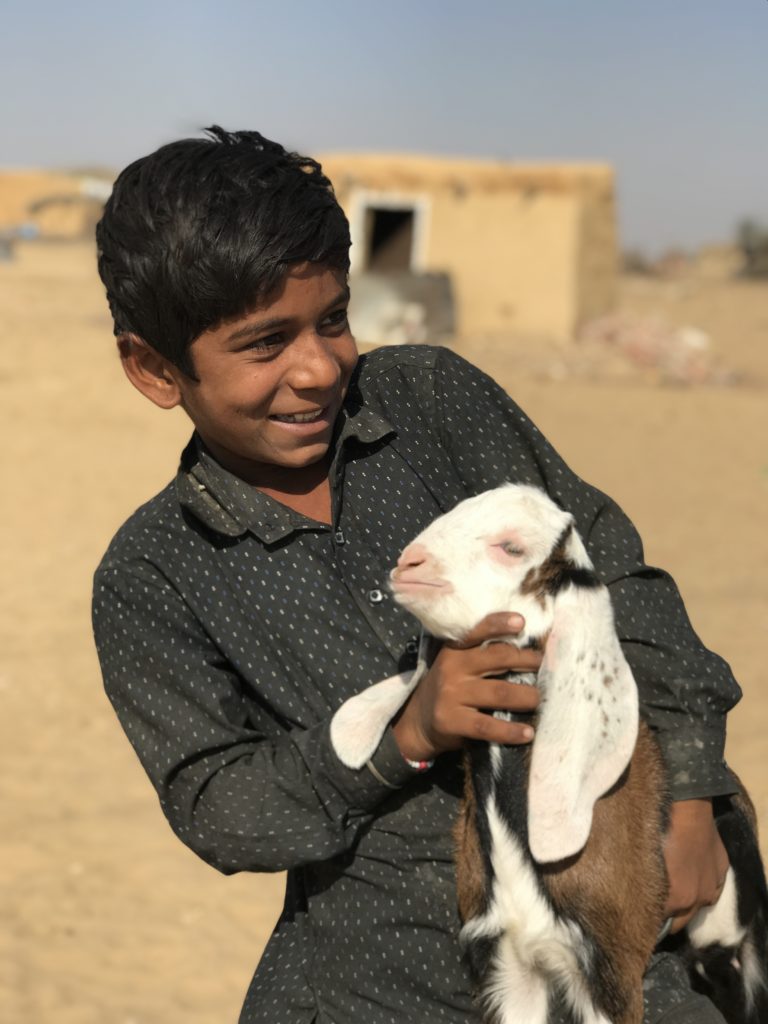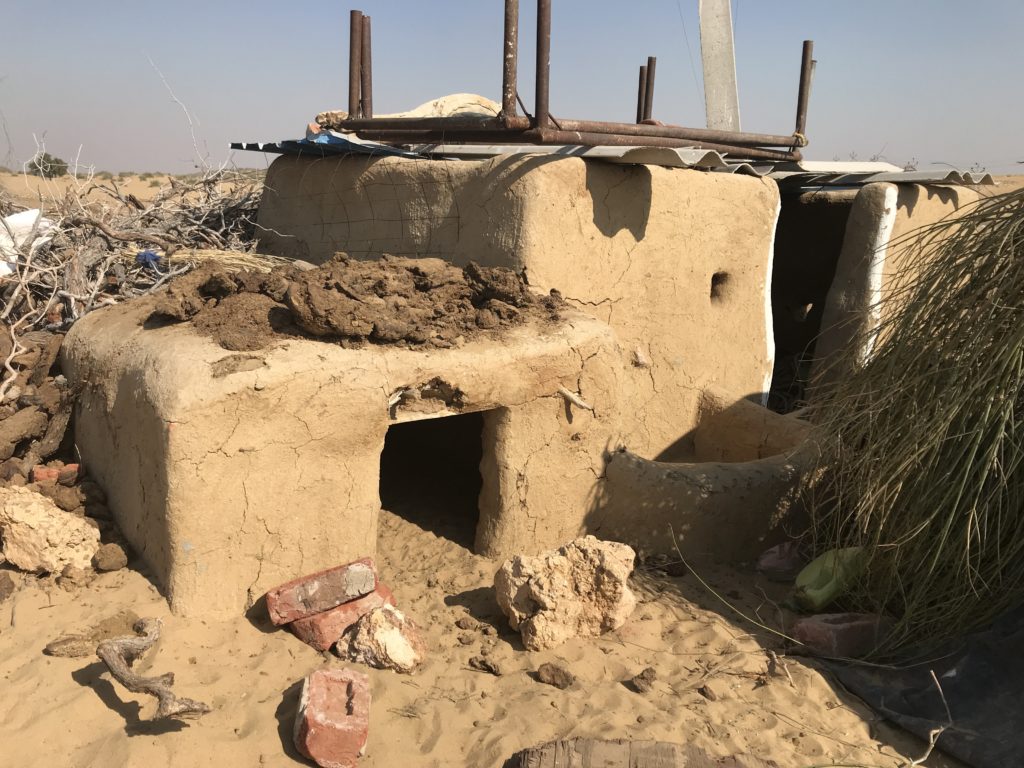 Across the highway we saw dozens of cows and many more goats, the primary source of income for the desert folk.
Our driver told us they also own many camels. While the women and children mind the cows and goats, the men take the camels to the desert safari resorts for tourists to ride on.
A hamlet of mud houses
After Longewala, we came across a little hamlet of round mud houses. Here we met with Raiees Khan, an eleventh grader in a high school in the nearby town. His home is a group of mud huts arranged in a circle around a central courtyard. Each hut serves as a room, like it would in our house.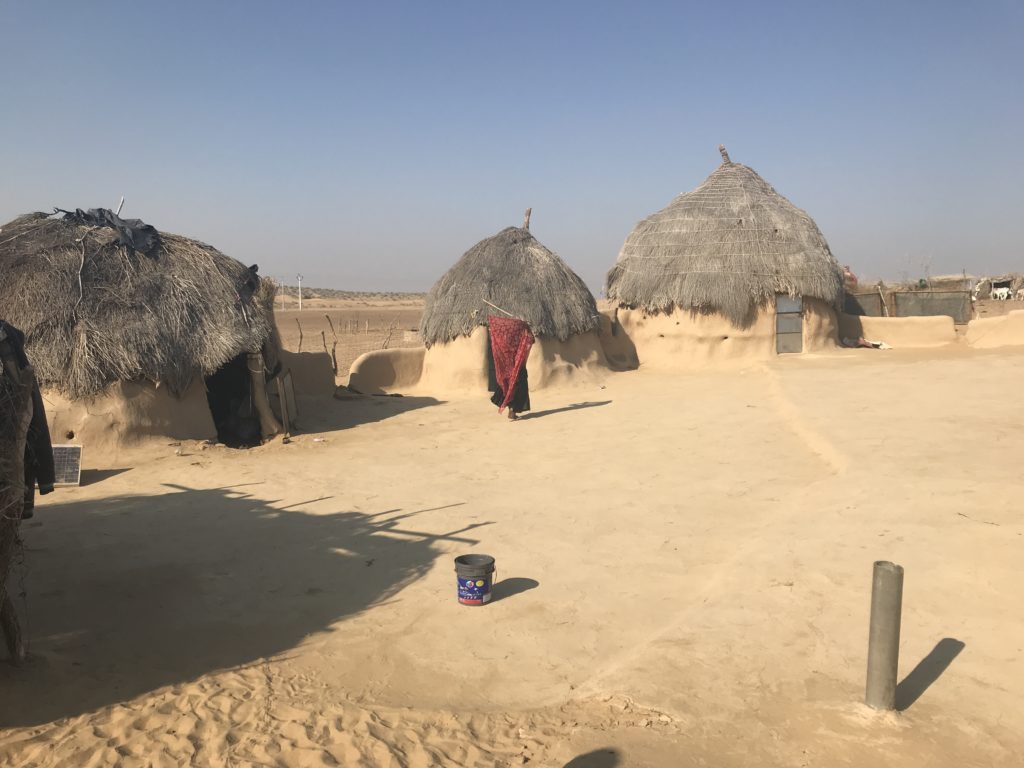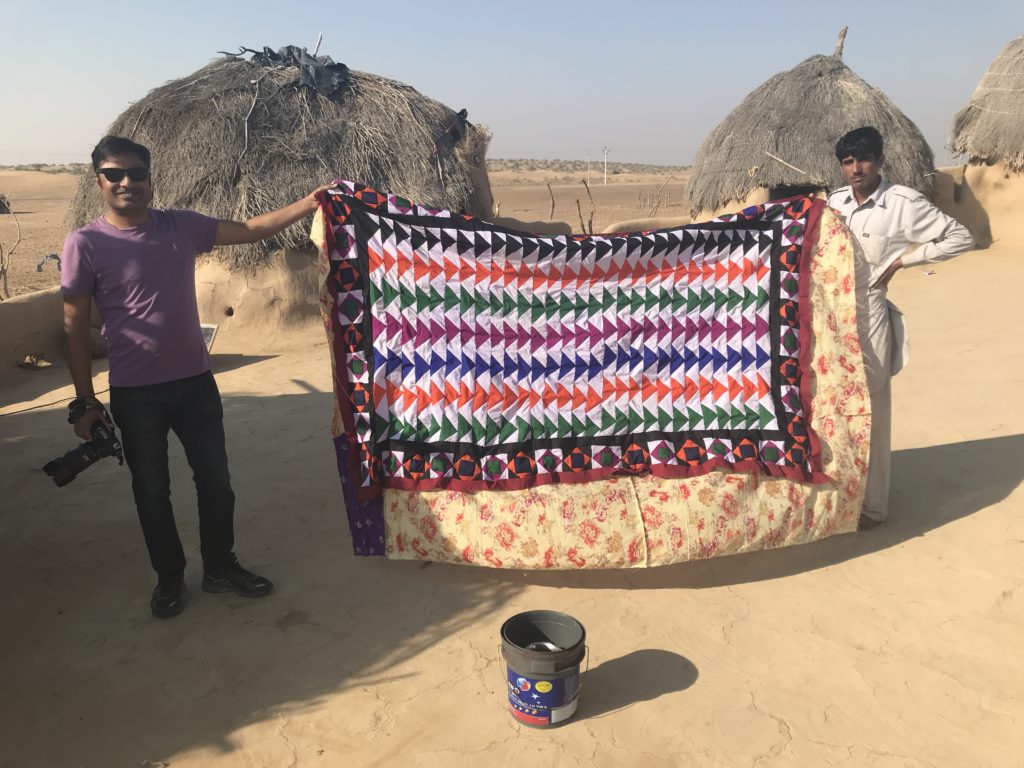 The house is immaculate. I was taken by how clean it is. Every room was neatly organized, everything tucked away in its place in a shelf, the floors were clear. Raiees's sister and mom were sitting in an open area, his sister was working on a top, making gorgeous bead work. His mom was working on another patchwork quilt.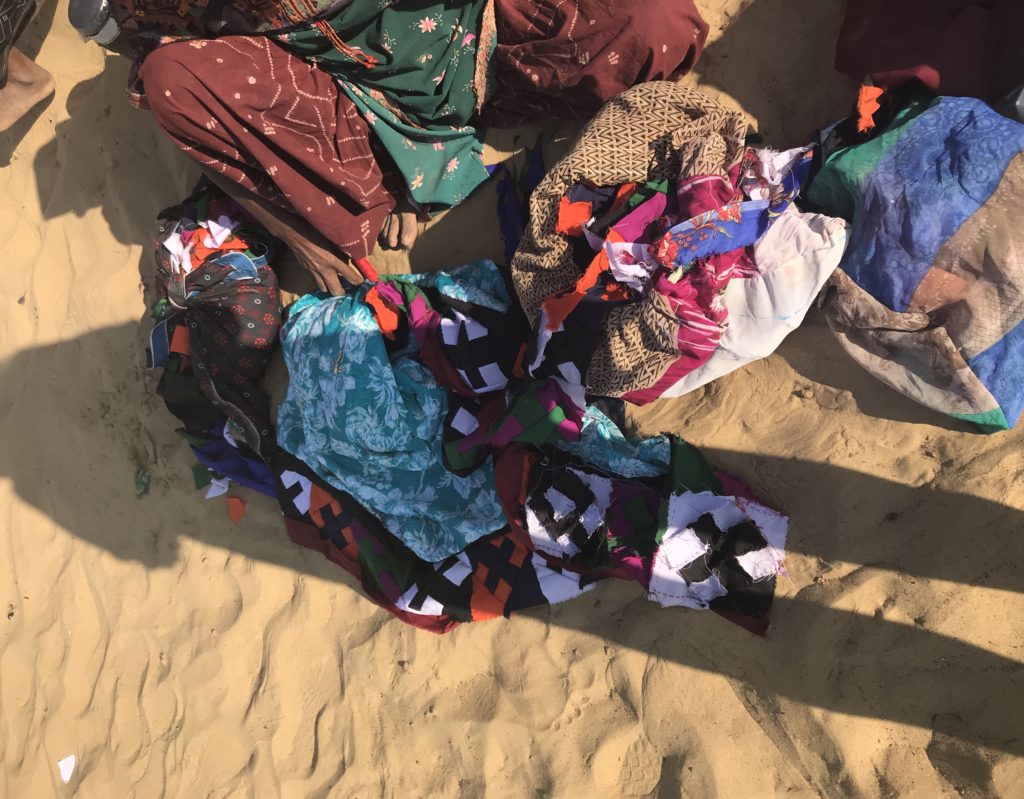 They must be done with lunch but Raiees's mom offers us tea in her cozy kitchen in a rural Rajasthan setting.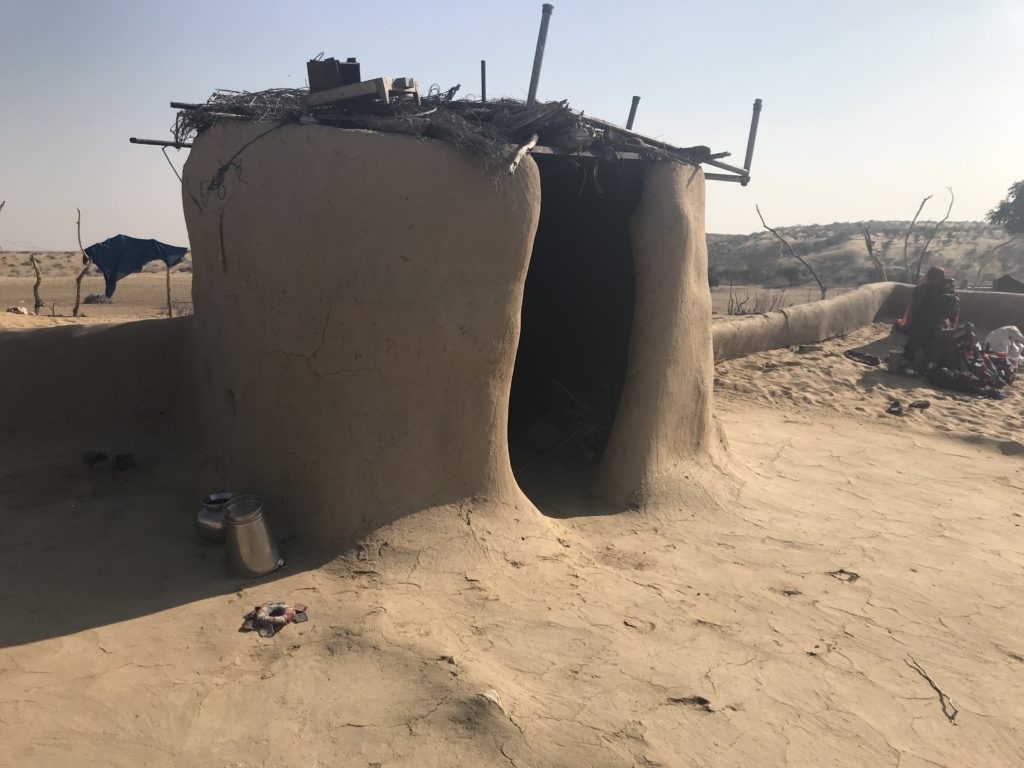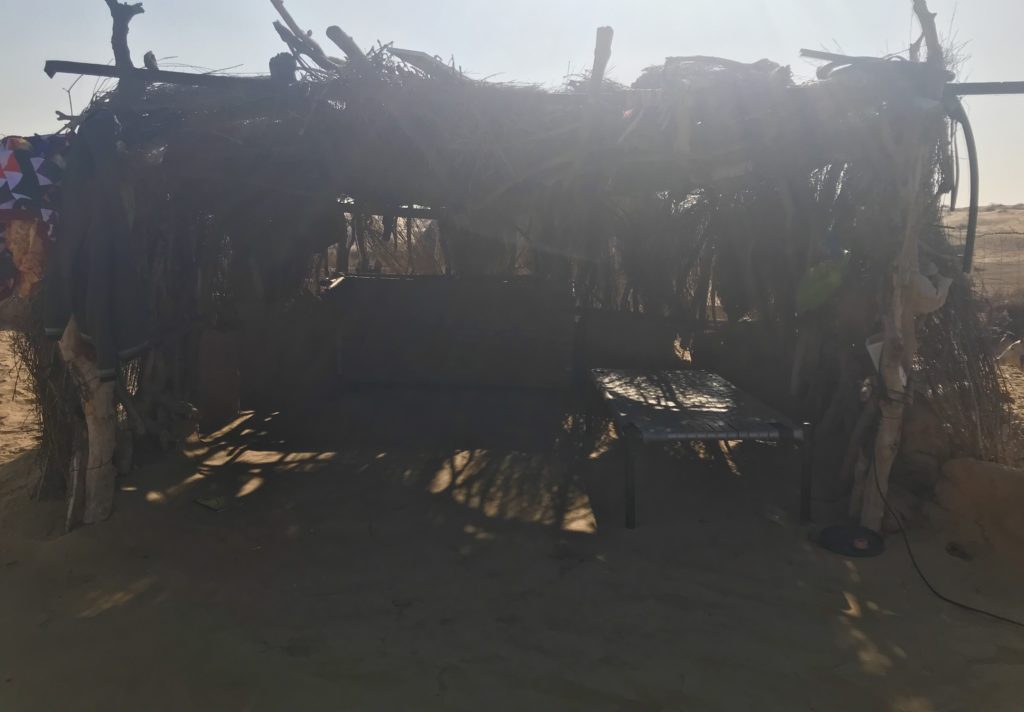 This village also has many cows. I don't see goats, maybe they are out for lunch.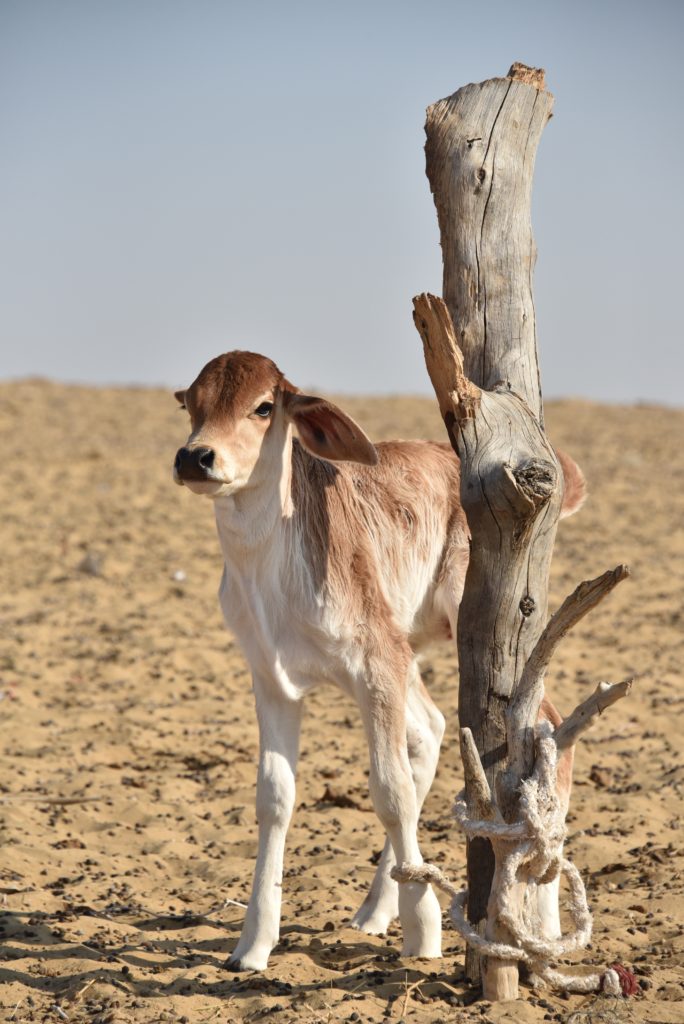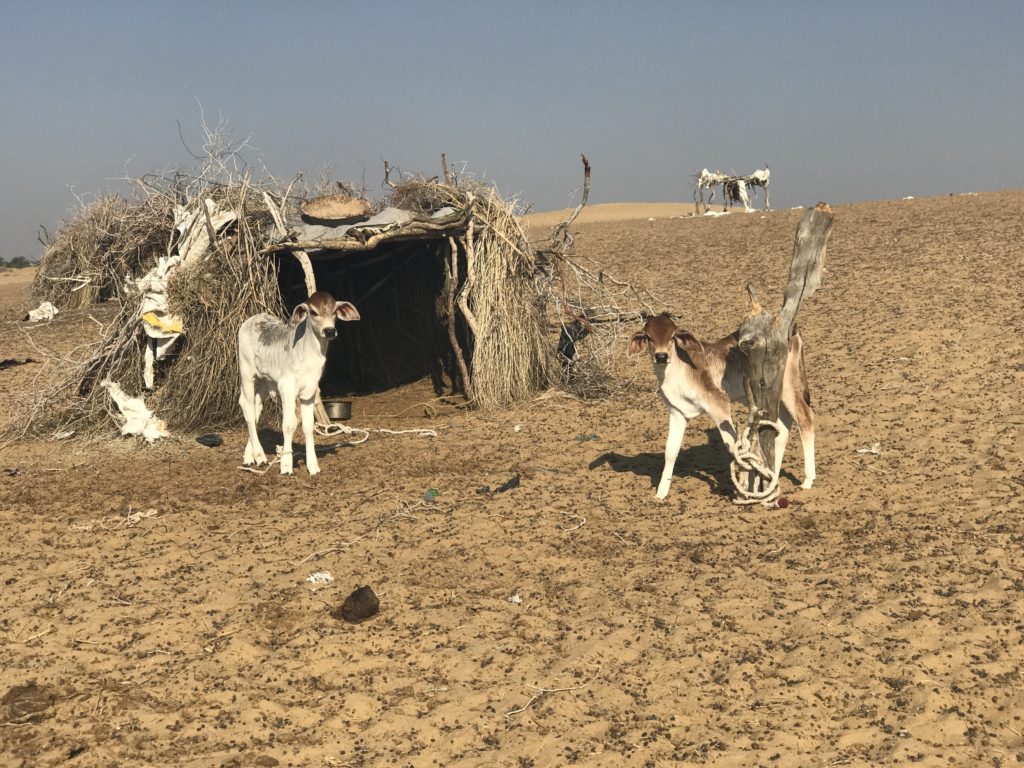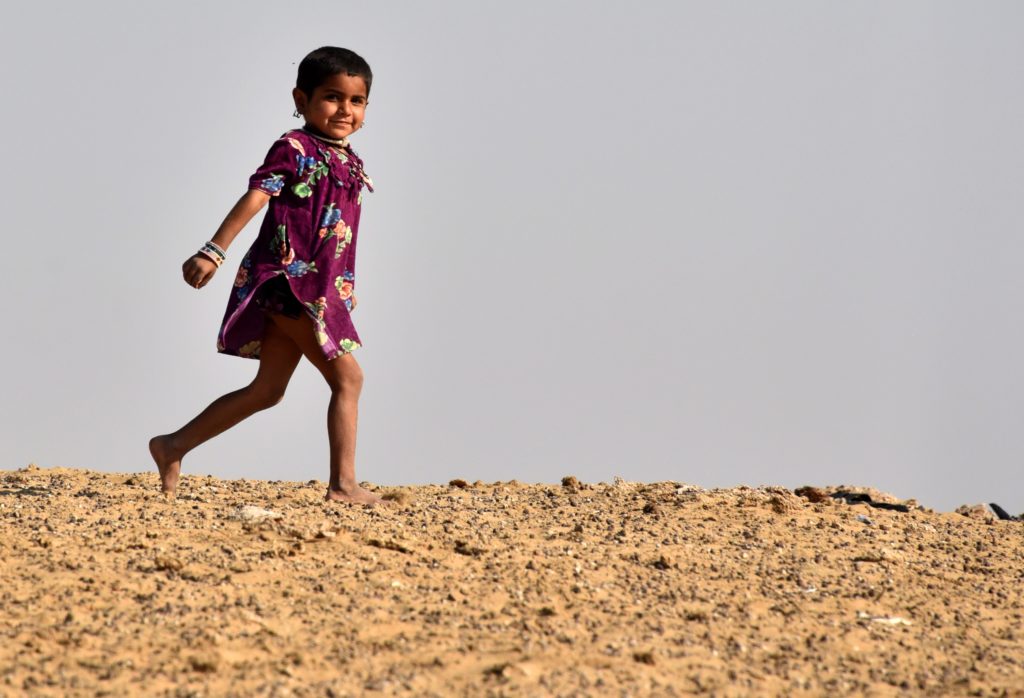 The village has nicer water tanks and wells than the previous village.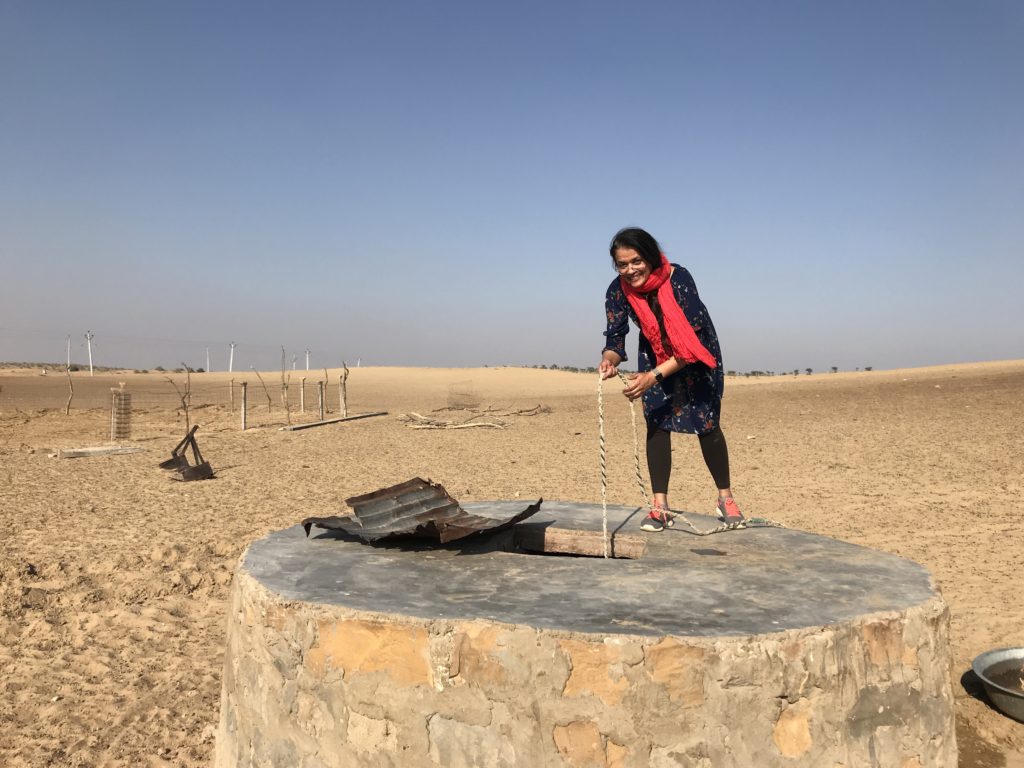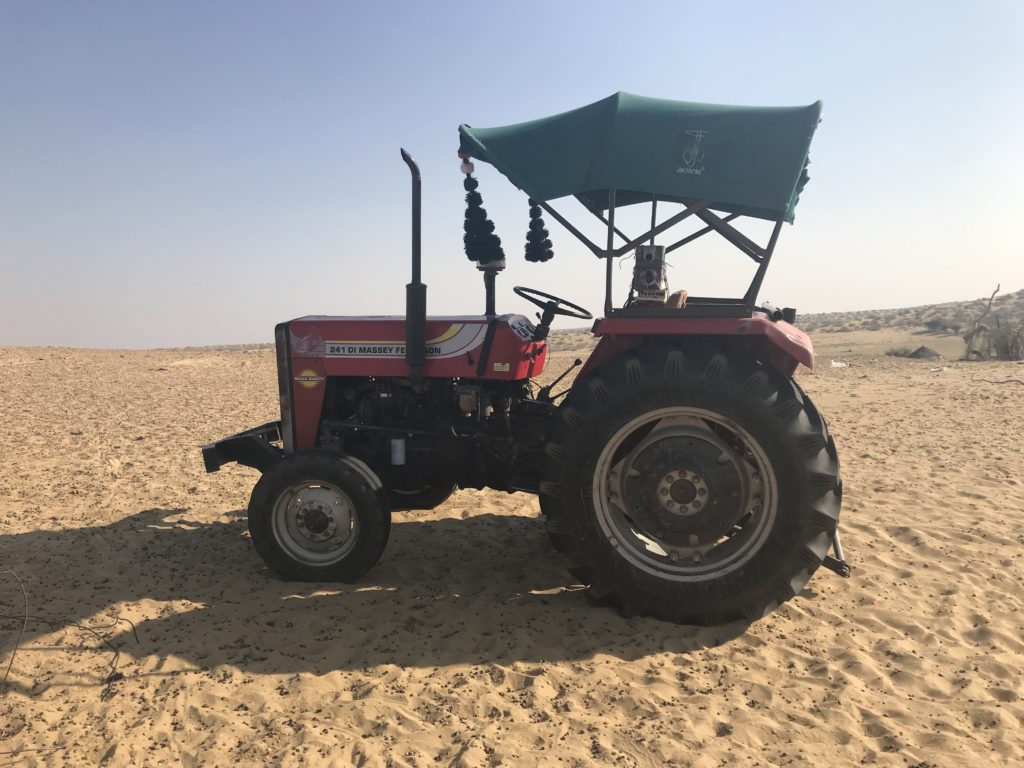 Our driver tells us that the Muslims of this region are rich although they live a very simple village life. He says these villagers take their goats (pretend grazing) all the way to the Pakistan border. At the border they meet Pakistanis and smuggle drugs into India for a nice a profit. I'm not sure I trust my driver on this topic because it's obvious that he is biased against Muslims. But, I wonder how they get the funds to send the sons to school in the town and pay for the truck and nice wells, when Raiees says that his dad does no job. Maybe he sells goats in town like the rest of them.
We really like the friendly family as we spend the time with Raiees, his mom and two sisters.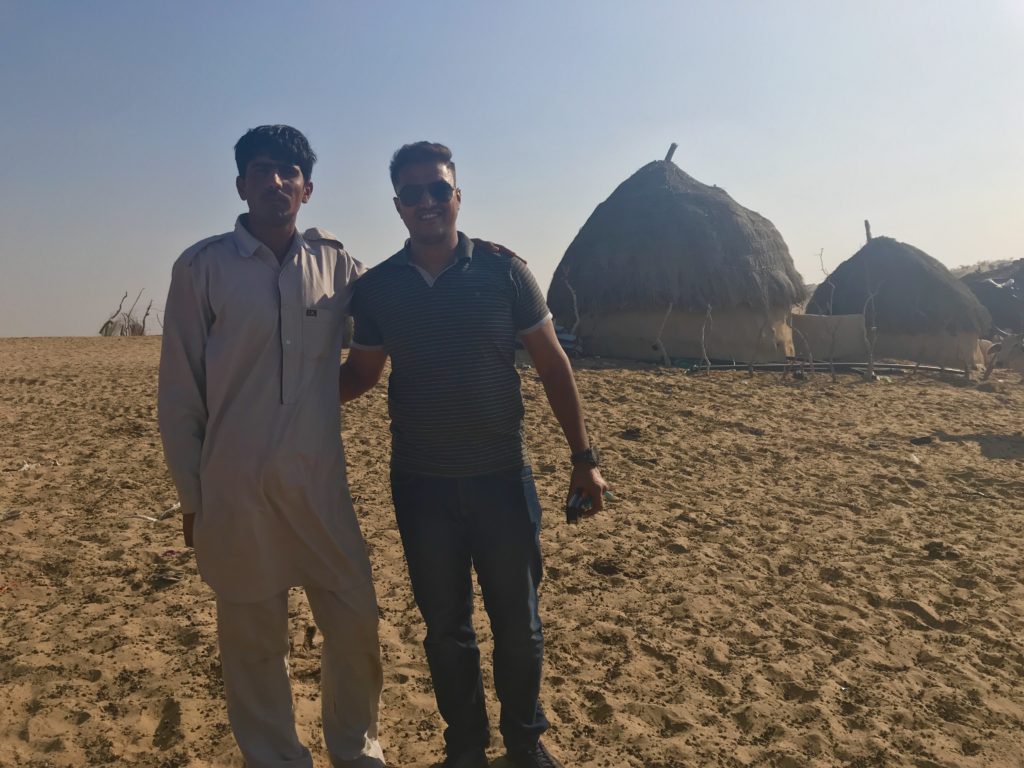 More Villages
We saw many more villages on our drives. Here are a few interesting ones –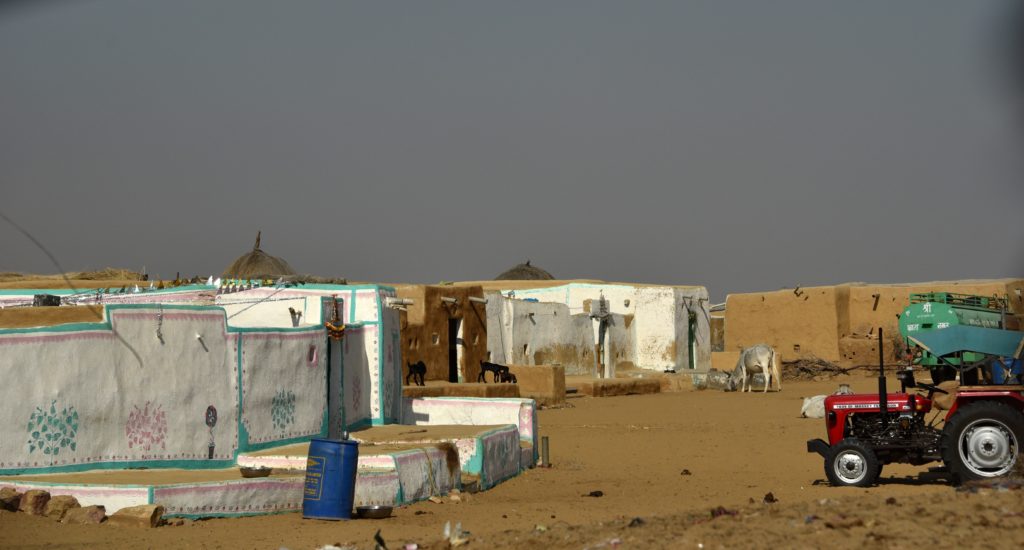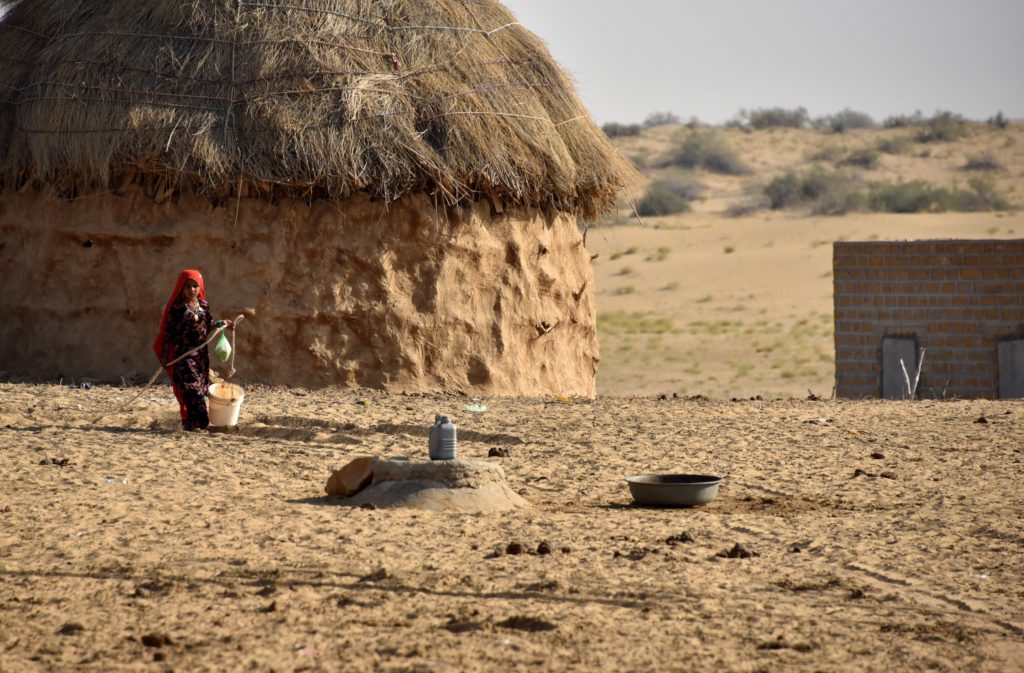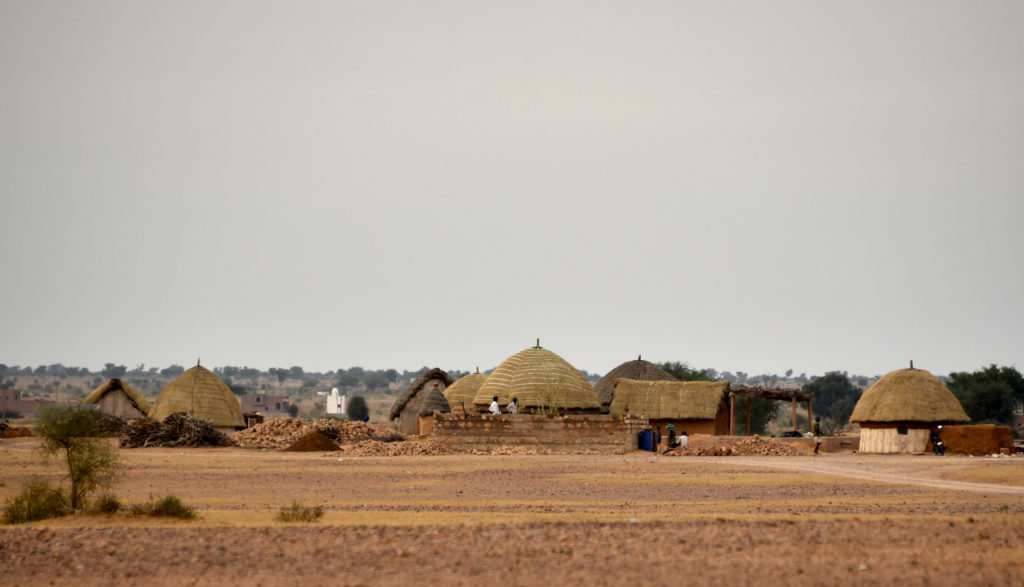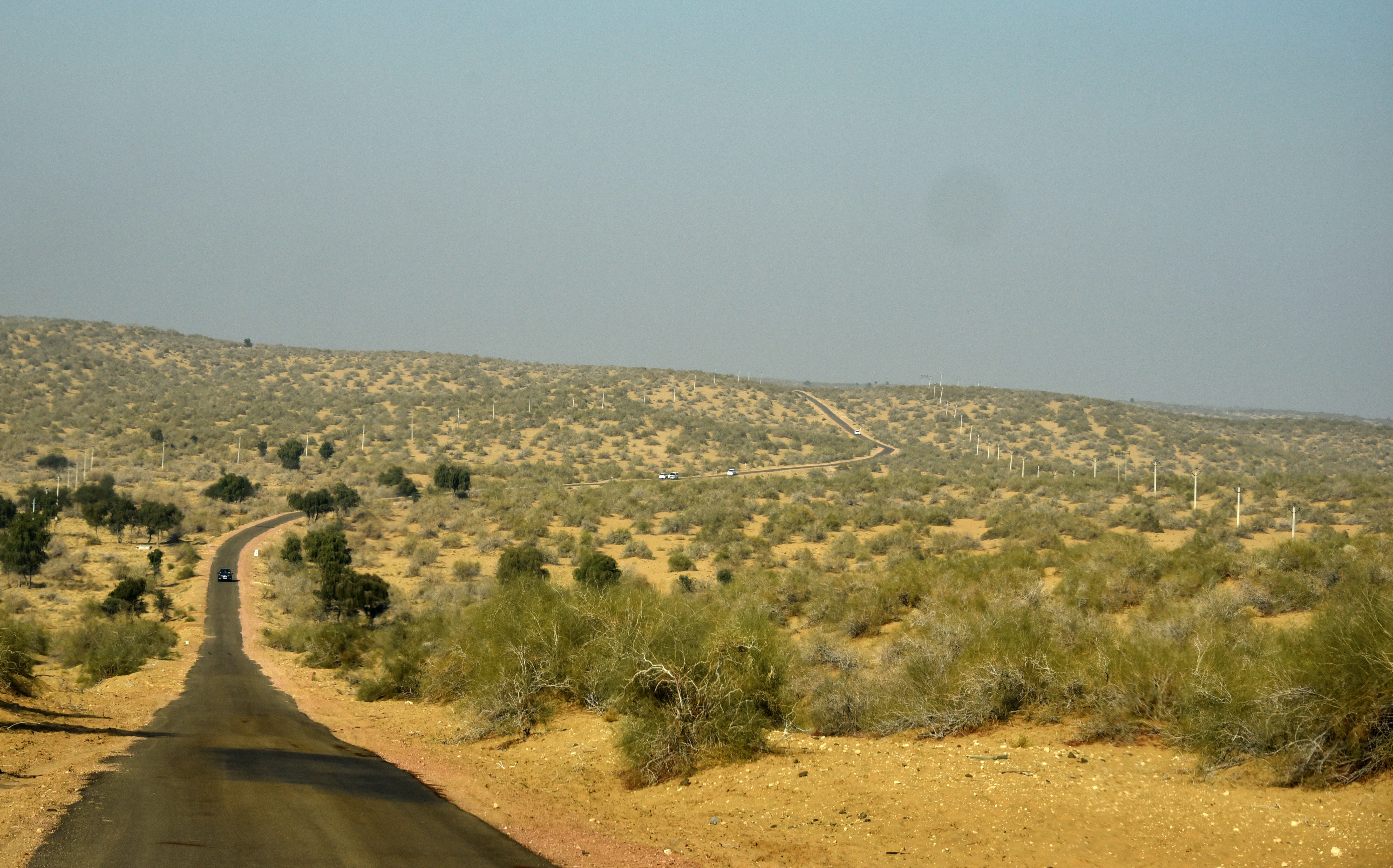 You will also love