Our last stop of the day was the dunes of Jaisalmer. It was a lovely winter evening, an hour before sunset. There was almost no breeze. The desert looked vast and still.
The open desert reminded me of my childhood when all of us cousins tagged along with our grandfather on his morning walk to the Dunes. We climbed pristine dunes that had been beautifully sculpted by the winds all night. The wind was the artist that drew waves on the endless desert. In the cool mornings and evenings, the dunes are special places to chill and watch mother nature OR run up and roll down the dunes.
With the many canals and growing cities, the clear desert is a rare sight even in Rajasthan so this spot was a piece of paradise for us.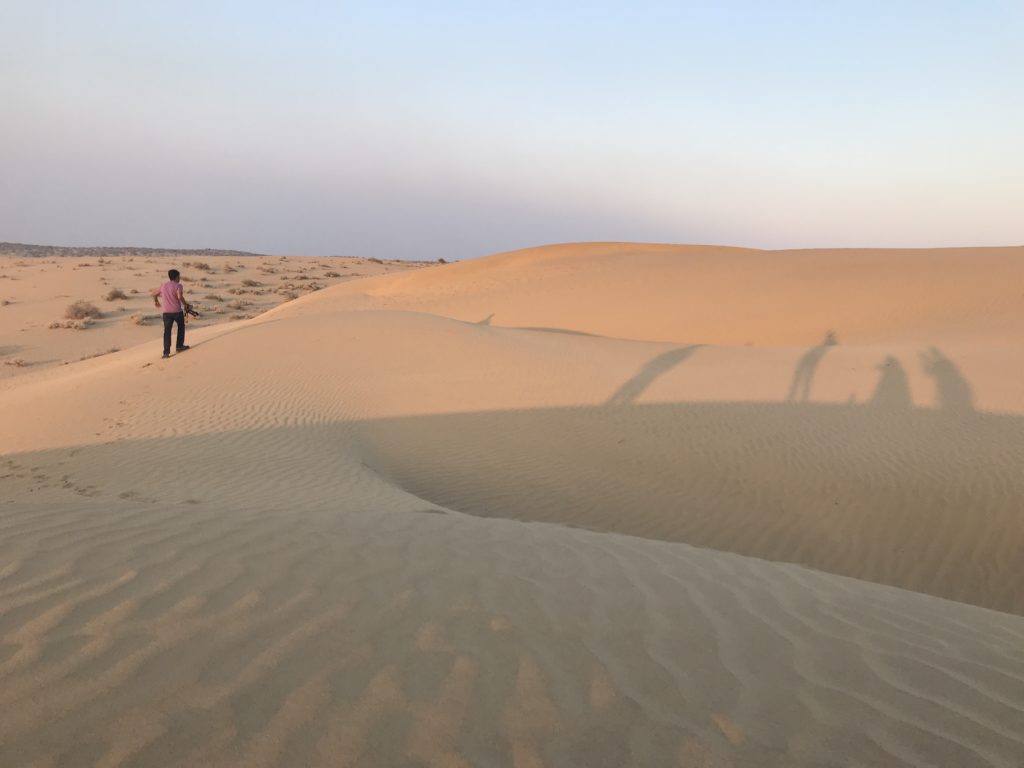 Living in the Dunes
Believe it or not, there is life in the seemingly empty desert. It may look quiet and empty in normal time but fast forward life a bit and the video reveals the desert is as busy as any place, just on a different timescale.
I chatted with many women out on their errands from a nearby village. Most women don't want their pictures taken but kids and men are happy to be in pictures. So, it's best to ask for permission.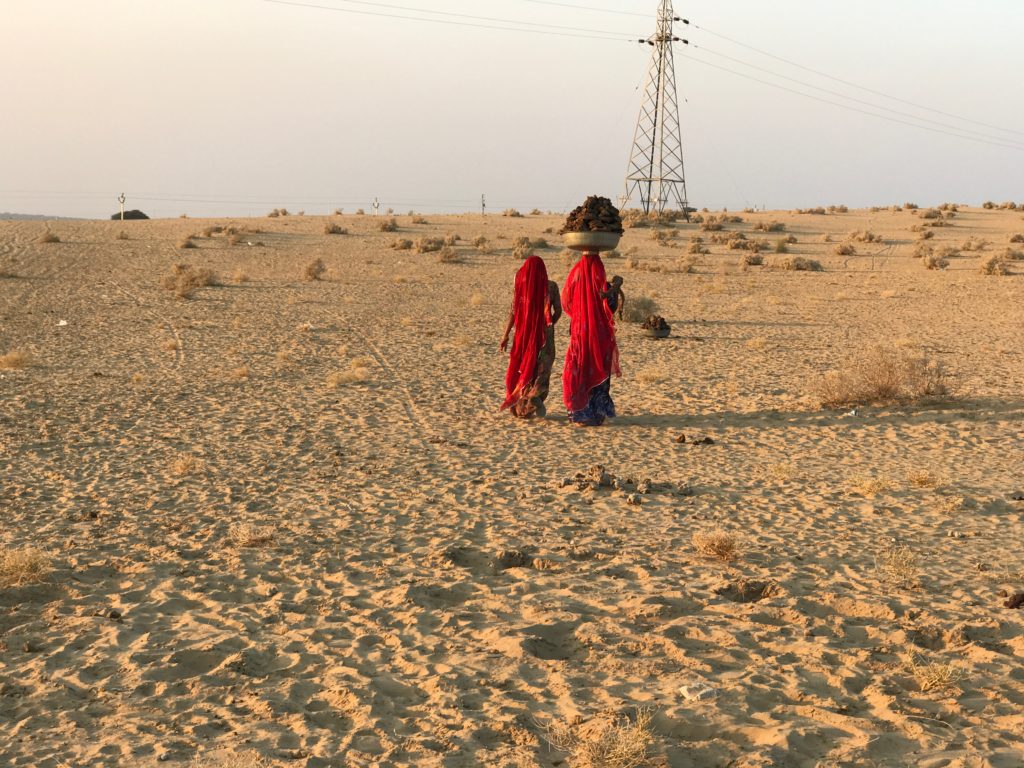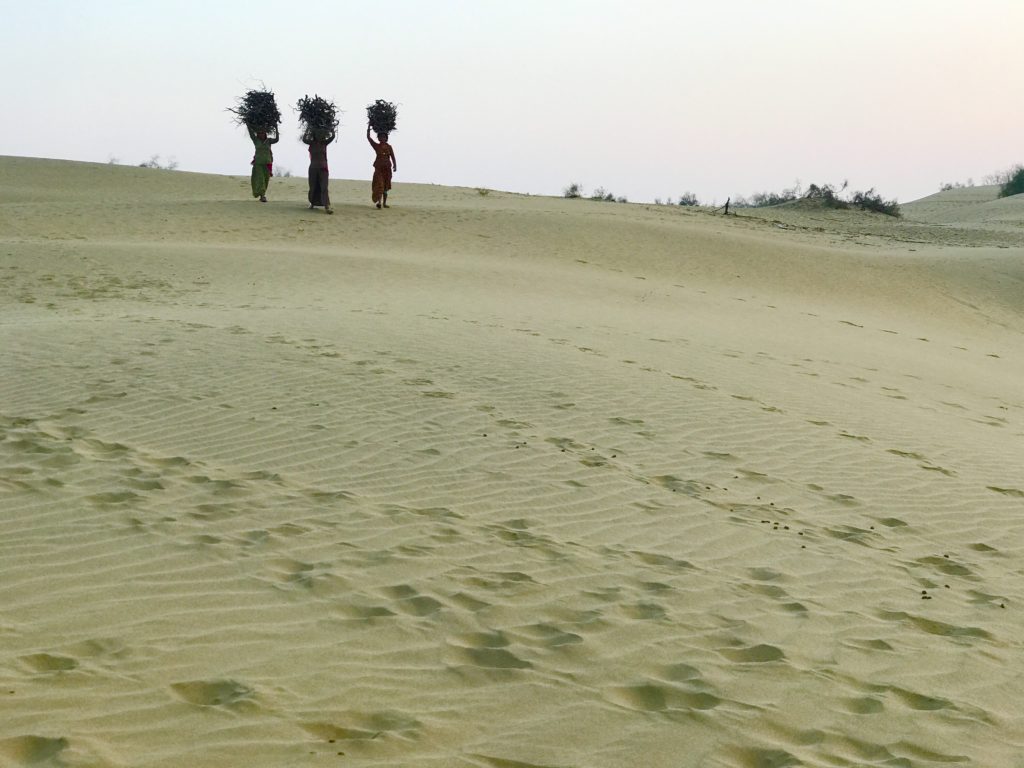 It was fun talking and laughing with the womenfolk. They engaged with me as a fellow woman and mom but shied away from the everyone else, especially the boys. My cow herding friend was curious why we're at dunes, did we actually like them? She totally dislikes them with all the trouble they cause. She would much rather settle in Ramghad(the big town) if she didn't need to tend to the cows and goats. When I said I love the colorful outfits of Rajasthan, she said she loved mine better. When I asked what they do to buy the clothes and grain, she said they sell goats in Ramghad and shop in Ramghad. She wanted to know what I did for a living. She found it amusing that I did a job just like they sold goats and hung out in the village. She said they don't sell cows, milk or milk products. From her many cows, they get tons of milk. They drink milk, eat yogurt and make ghee to go with roti. It sounds so delicious.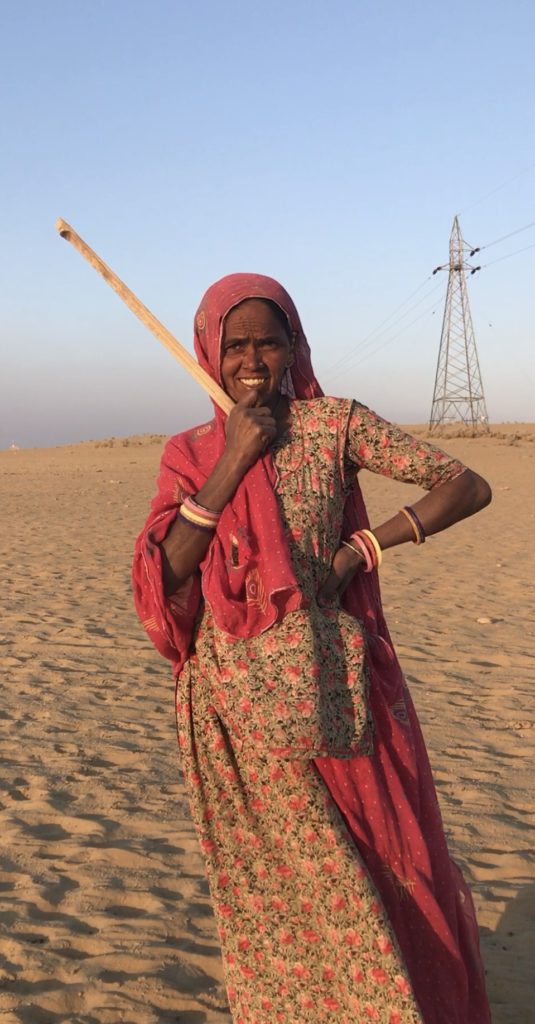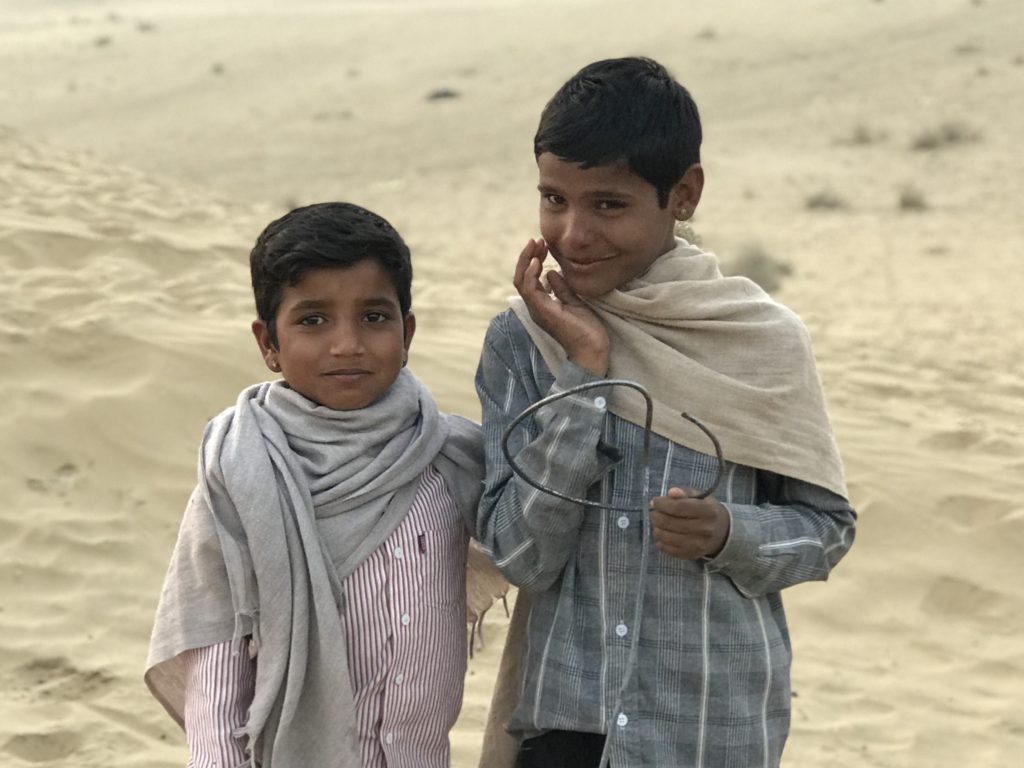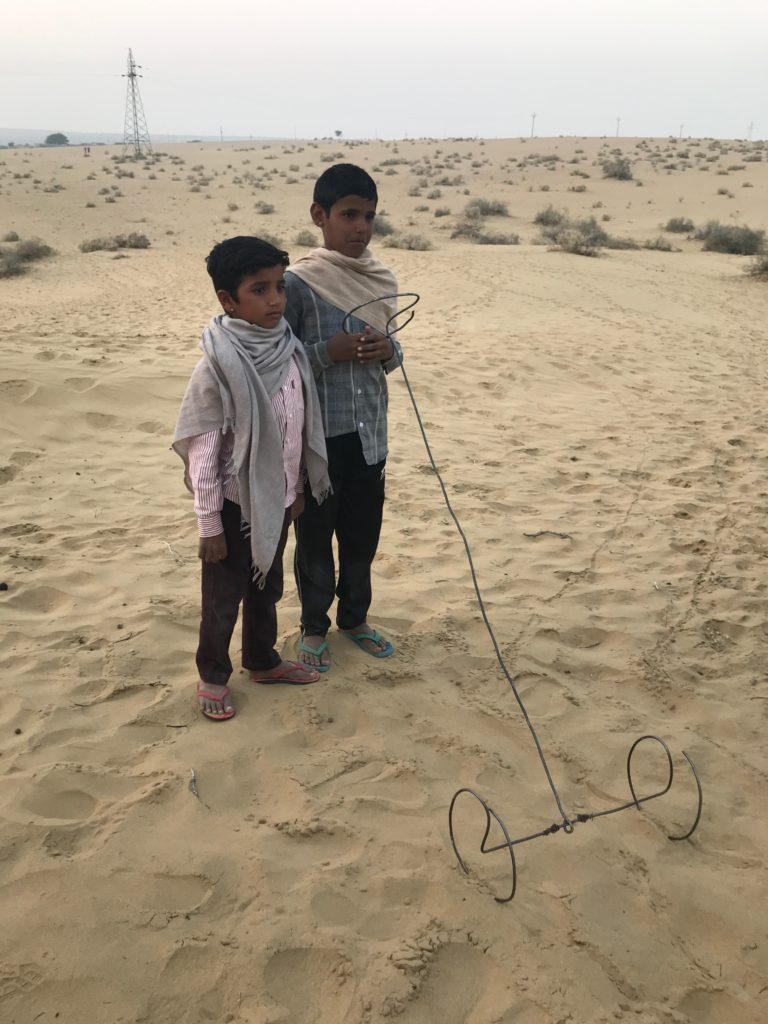 Dunes a playground for all
The desert is nature's playground. Many tour companies organize parties, camel rides, Jeep safari, tent experiences and more. We chose to pick a quiet place of our own. It's a load of fun and it's free.
While it's fun running rolling down the dunes, it's hard work climbing up. It's even harder to run up the dunes, much harder than it looks.
Running fingers through the sand feels wonderful and watching it fall as it drops looks like a painting.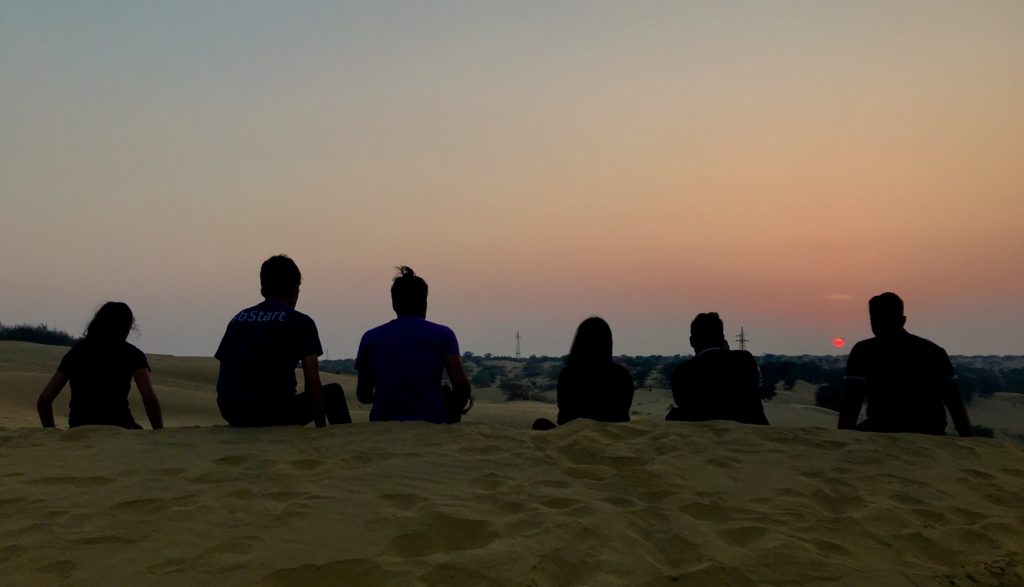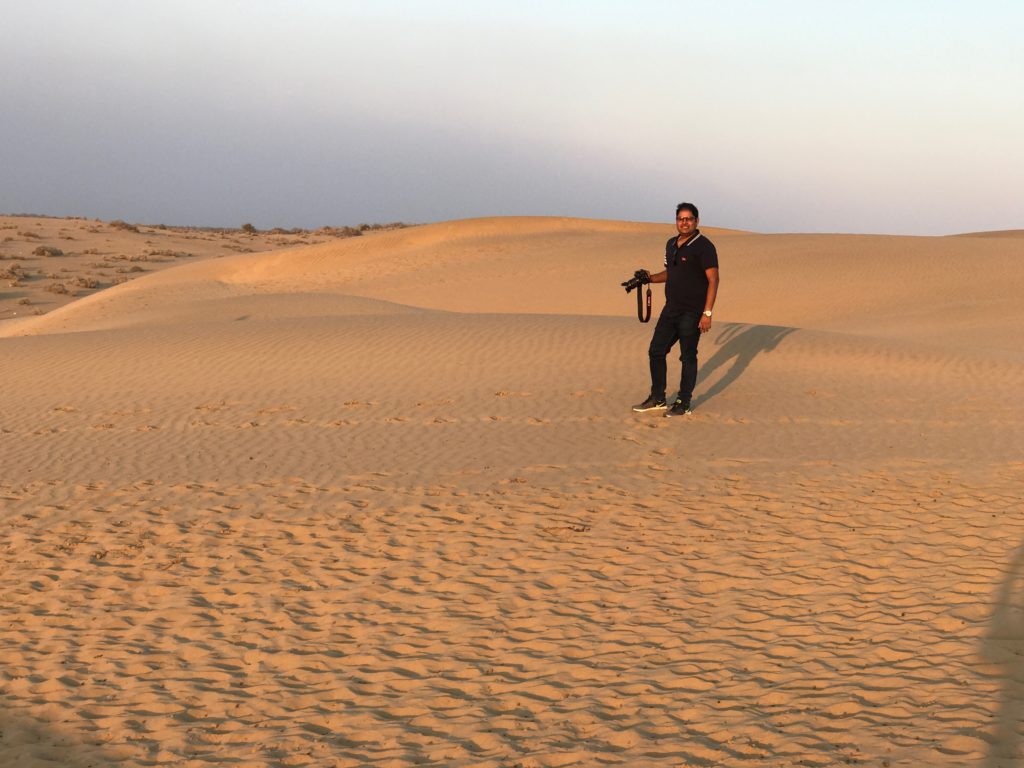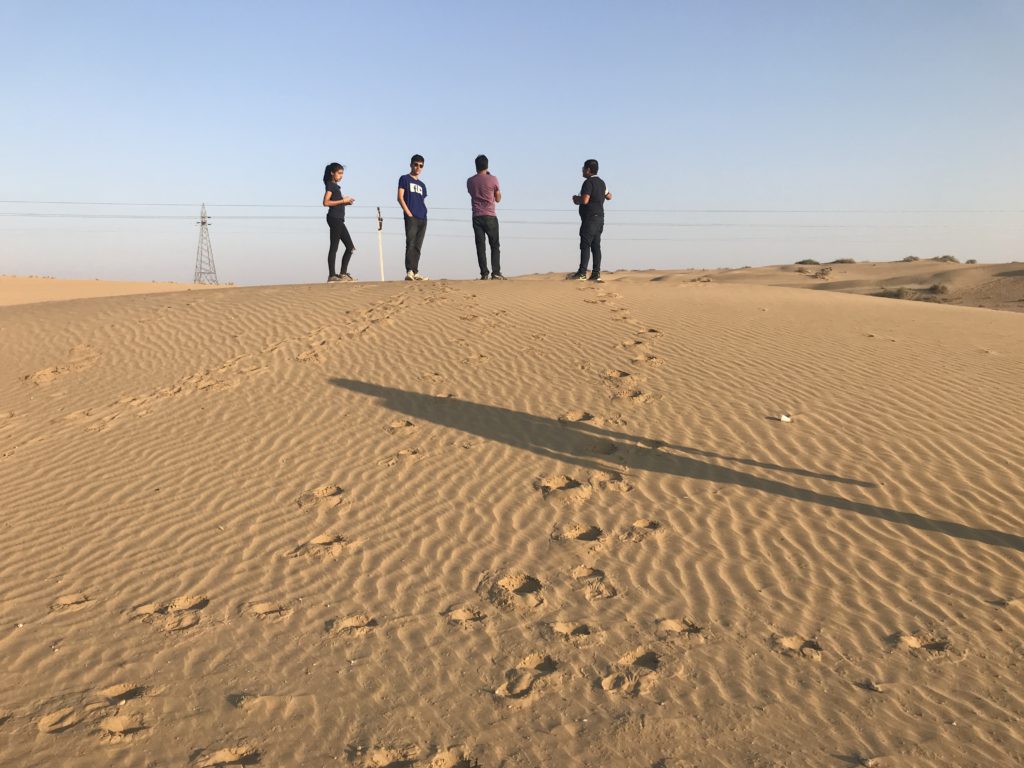 We had a wonderful evening and a beautiful sunset with our kids, niece, and nephews.
I hope the desert has the same nostalgia in our kid's hearts as it does for us.
You will also love –