I had been craving to visit Henry Coe State Park for weeks now and why not, the wildflower season is upon us and we've had the best rains in California in years. The wildflowers in Southern California are already in full bloom. Needless to say, I can't wait for the wildflower bloom in Henry W Coe State Park this year. Being the most diverse and largest state park in Northern California, Henry Coe SP offers awesome backpacking, hiking, camping and mountain biking experience. We hike in Henry Coe almost every other year during spring bloom season. I'm so glad we could go today.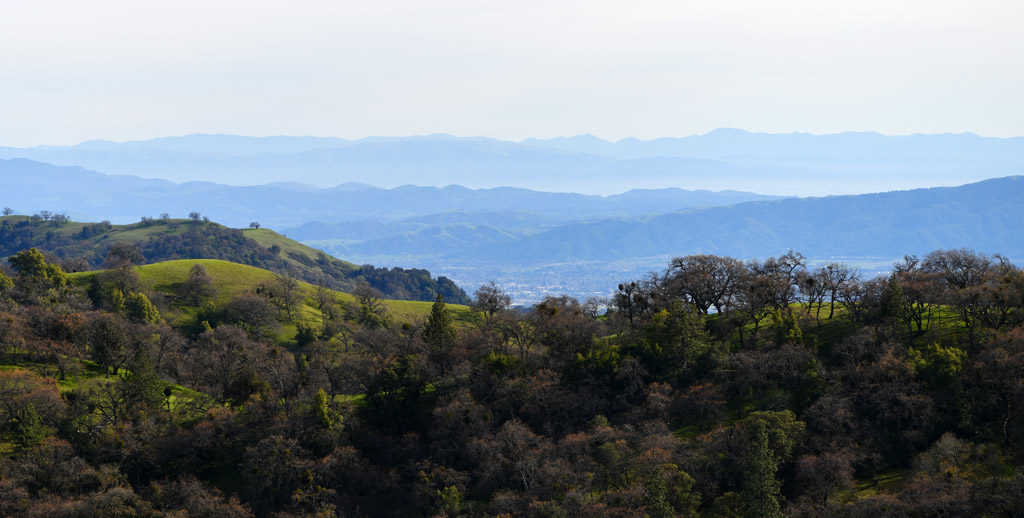 How to enjoy Henry Coe State Park?
Henry W Coe SP has something for everyone – hikers, backpackers, campers, birdwatchers, photographers, mountain bikers, stargazers, nature lovers and more. Read on for my top 11 things to do in Henry Coe.
Day Hike
We always visit Henry Coe for day hikes on the trails near the park headquarters. When visiting Henry Coe SP, our focus is more on relishing nature and on photography than on getting a workout, so we typically hike the easy and beautiful trails.
Our most frequent hike starts at the Headquarter leading to Correl trail to Forest trail to Spring trail. This loop trail is about 4 miles on a mostly flat trail with some small elevation changes. It has a good combination of shaded hikes through forests; uncovered hikes through meadows, and canyon hikes with streams. The hike has several streams, ridges, and canyons. It has several benches on strategic locations to rest and to soak in the views. This trail is marked in solid gray highlight in the map below.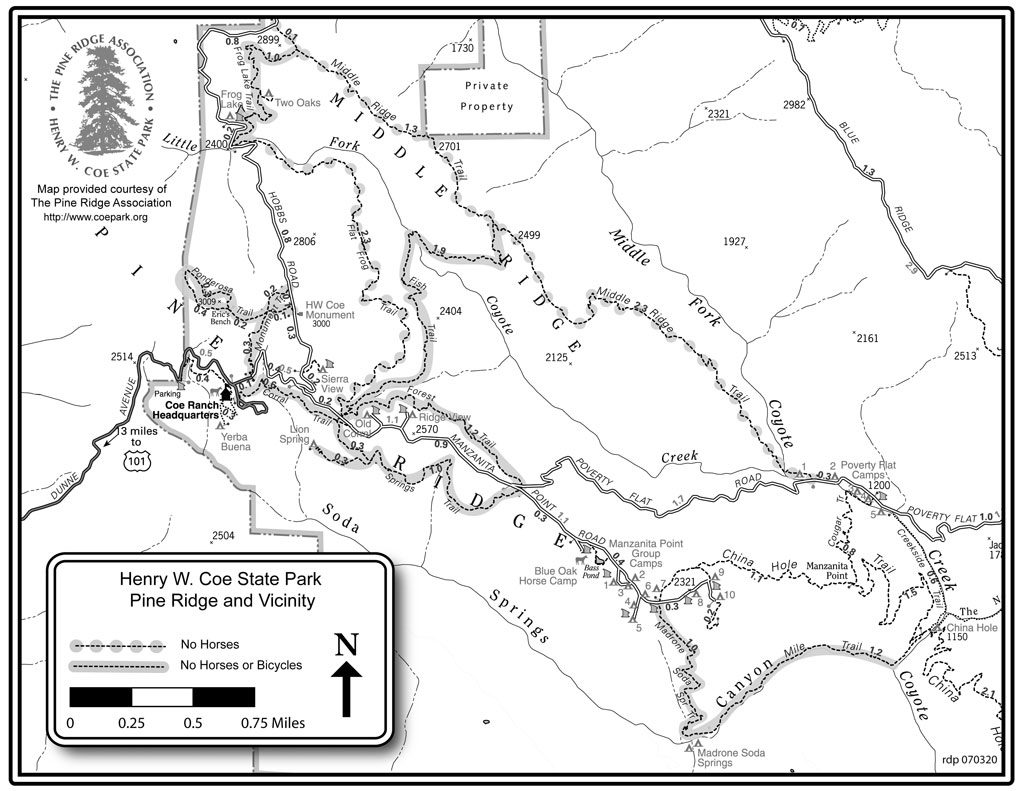 Other popular trails include Manzanita trail, Frog trail, and China Hole, each offering a unique attraction. Frog trail leads to Frog Lake, which houses giant frogs. China Hole trail and Manzanita point offer spectacular sweeping views of mountains, canyons and rugged terrains on all sides. Along the Manzanita trail are about 10 tent camp sites and water a tank.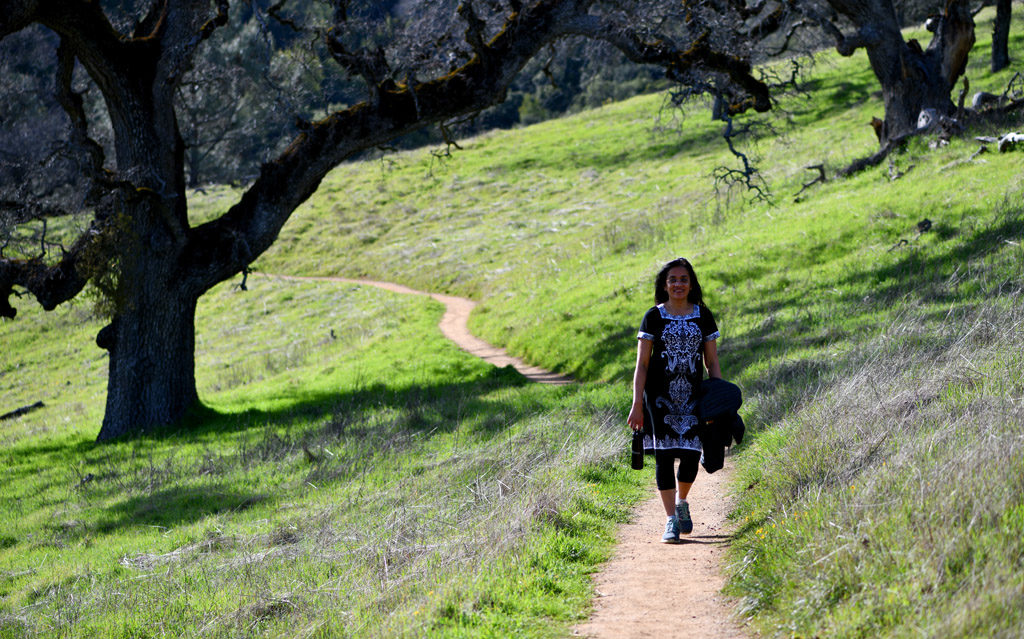 Backpacking
Henry Coe has 87,000 acres of wild open space. There is so much more to the park than day hiking. With its mountains, cliffs, canyons, lakes, and miles of trails, Henry Coe SP is perfect for backpacking trips. Many youth groups go on 2-7 day backcountry backpacking trips. There is a backpack campsite about 3miles from the main entrance. While it is a bit of a climb, it's totally worth it. Backpackers have the option to carry their own food and some choose to catch fish in the lakes. On our weekend hikes, we typically come across campers coming in or leaving after they stay.
RV and Car Camping
In addition to backpack camping, visitors can pitch tents near the headquarter and enjoy tent camping close to their cars. There are a few spots for small RVs too. Its best to make reservations before arriving.
Mountain Biking
Henry Coe has opportunities for mountain biking. However, the trails are narrow and the terrain is rugged. Also, there is no source of water or snack. Rides will need to carry all their supplies. I've rarely seen mountain bikers on our weekend hikes in Henry Coe State Park.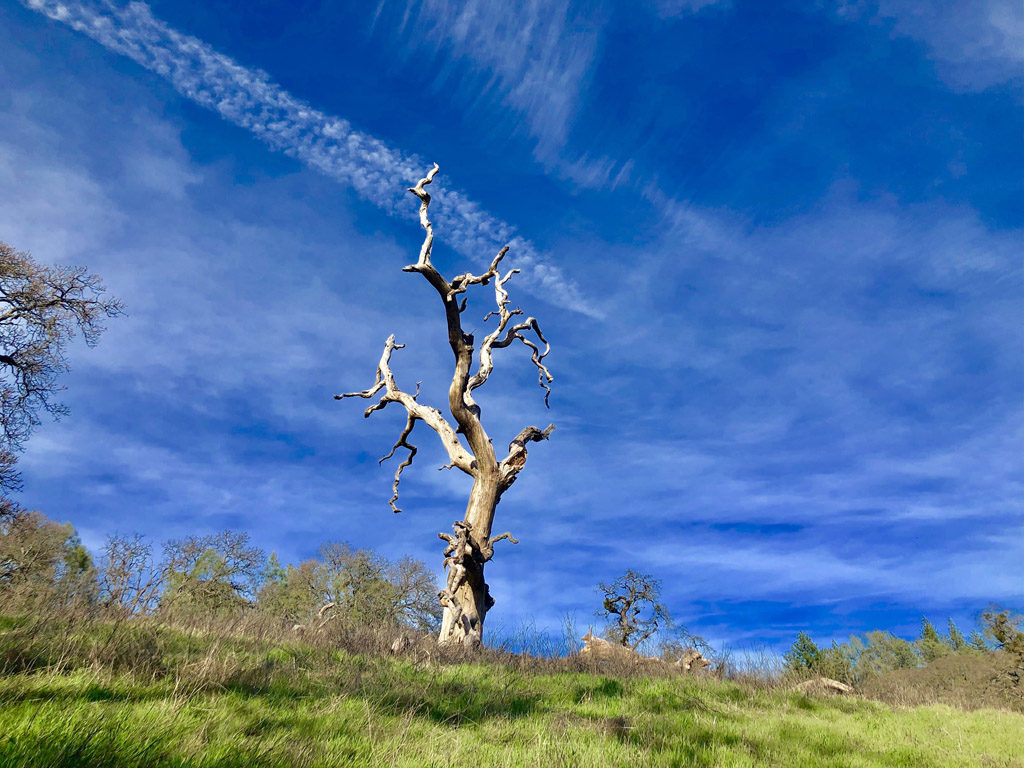 Best time to Visit Henry Coe
The 12-month weather Forecast gives a general idea. However, as Californians, 80°F is too hot and under 65°F is too cold for us. So, we've mostly visited Henry Coe in Spring. I can imagine that the fall is beautiful too. We once visited in July and it was unbearably hot at over 90°F.
Our favorite time to visit Henry Coe is March through May because of the plentiful wildflowers.
This winter (2019) we had snow in the San Francisco Bay Area, and Henry Coe got its share. But, snow is extremely rare. One could even camp in mild winter days in the park.
Getting to Henry Coe
From the San Francisco Bay Area, take 101 South. Drive all the way to Morgan Hill and head towards the mountains. Morgan Hill is south of San Jose and north of Gilroy.
Exit on East Dunne Av and drive all the way to Henry Coe SP's parking lot by the headquarter. The drive is about 30-35min. The first few miles are straight but much of the road is very narrow and winding. Drive carefully to avoid crashing into oncoming an vehicle.
As the elevation rises, you'll see Anderson lake on the left with a small parking lot. I've seen boats sailing in the lake and people fishing. Although, I haven't seen a boat or kayak rental shop. My assumption is that people bring their own boats.
The views of the valley are absolutely spectacular, especially this year because all the hills have turned stunning shades of green, in our otherwise desert state of California.
Plants and WildLife in Henry W Coe SP
Surprisingly Henry Coe SP has mostly intact native flora and fauna, unlike several other parks (despite its cattle ranching past). It's my hypothesis that the park has a wide variety of plants because of the many eco-systems in its vast space. It has wooded areas with lots of trees and meadows with the larger and more sparse spread of trees.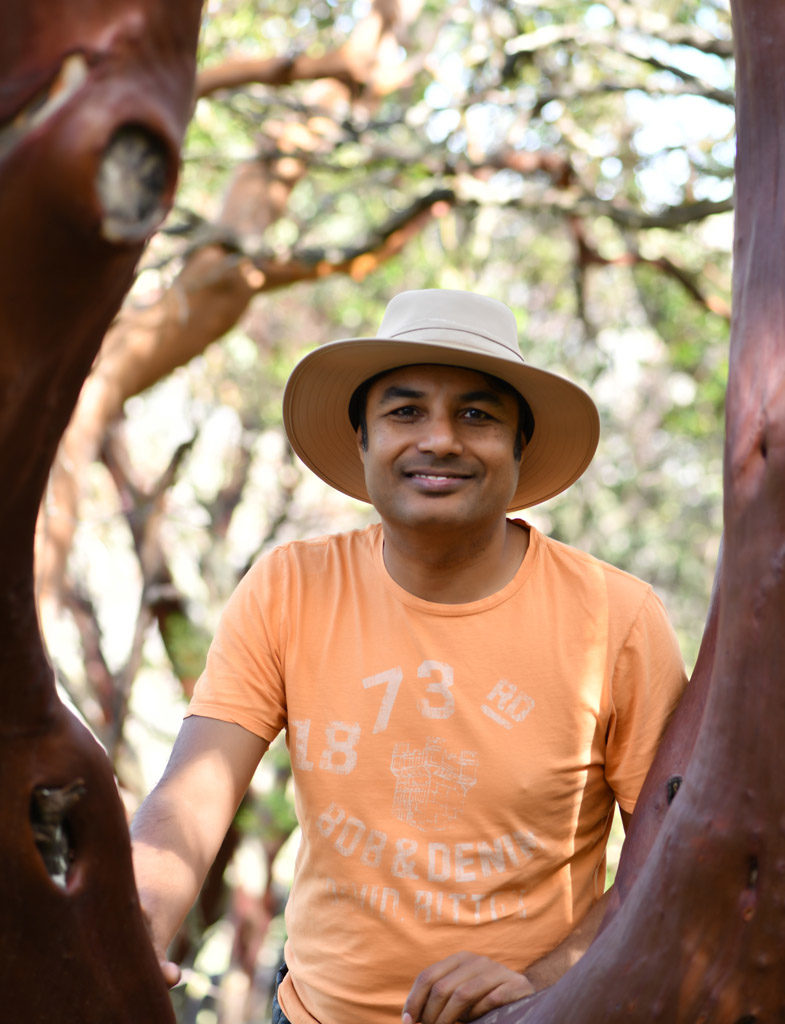 My favorite is the bigberry manzanita shrub found here and in several parks around northern California. The manzanita has the prettiest smooth, red branches, that feels luxuriously soft, cool and smooth. What fascinates me most is that generally, one side of the branches is thick, red and smooth while the other is rough like most other trees.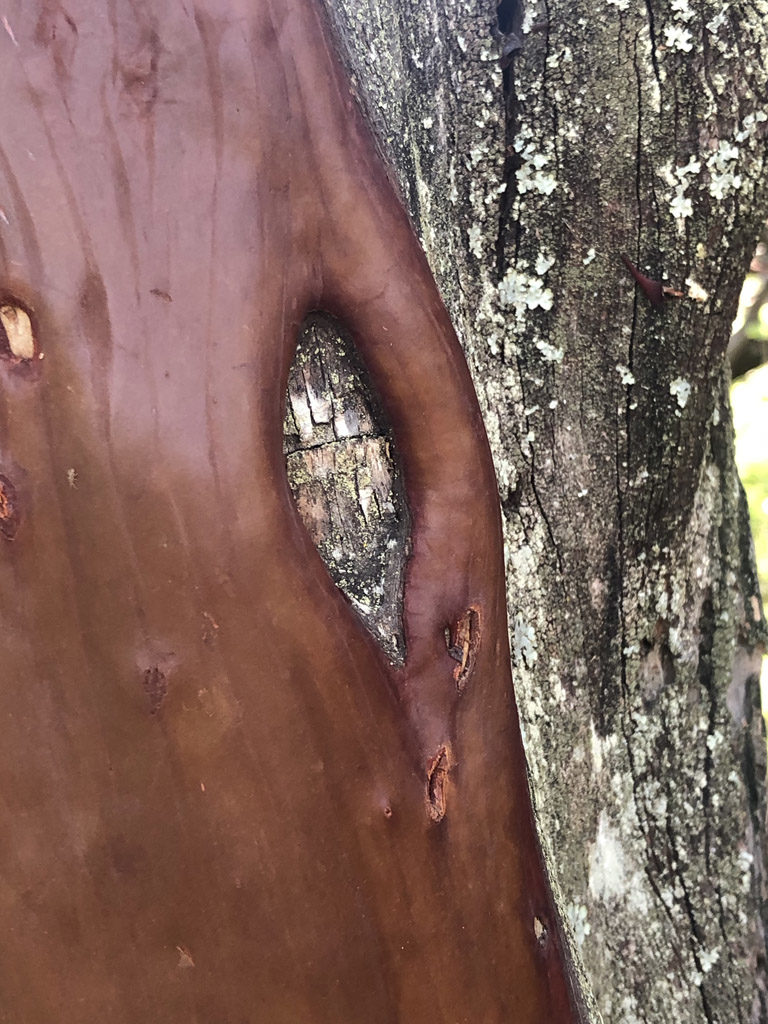 In addition, Henry W Coe SP has seven varieties of deciduous and live oaks. We see many California buckeye, California bay laurel, Bigleaf maple, and Pacific madrone. The gray pine and ponderosa pine are the most common varieties in the park.
There are plenty of deer and large mammals. If you're lucky you'll see some elusive mountain lion, coyote or foxes. I know someone who once saw a mountain lion! Henry W Coe State Park has 170 species or birds including eagles, hawks and many others.
History in Henry Coe State Park
Henry Coe SP was originally home to the Ohlone Indians. Later it became part of the route that horse thief gangs frequented as they drove stole horses west – like we saw in Joshua Tree National Park's Hidden Valley. Like Joshua Tree NP, law and order caught up with the gangs, and soon ranchers took over the land. Until 1958 the land was used by cattle ranger families, including that of Henry W Coe.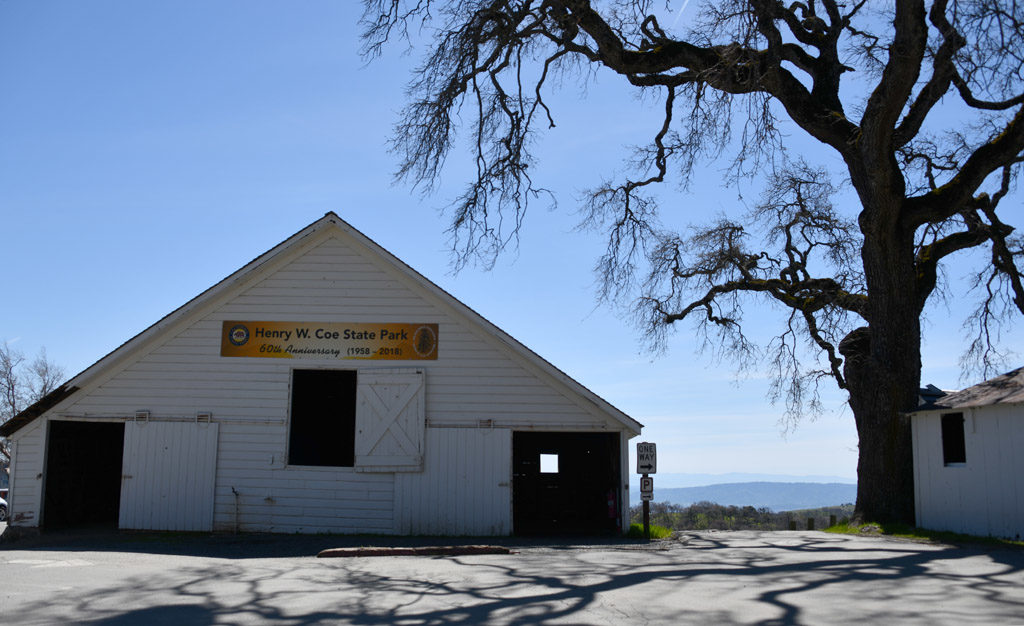 Henry Coe Headquarter area has several well-preserved structures from the days gone by. Refrigeration hut is an excellent example. It's thick walls kept the interior cold year round. The cattle rangers used the structure to store milk, cheese, cream, and other dairy products.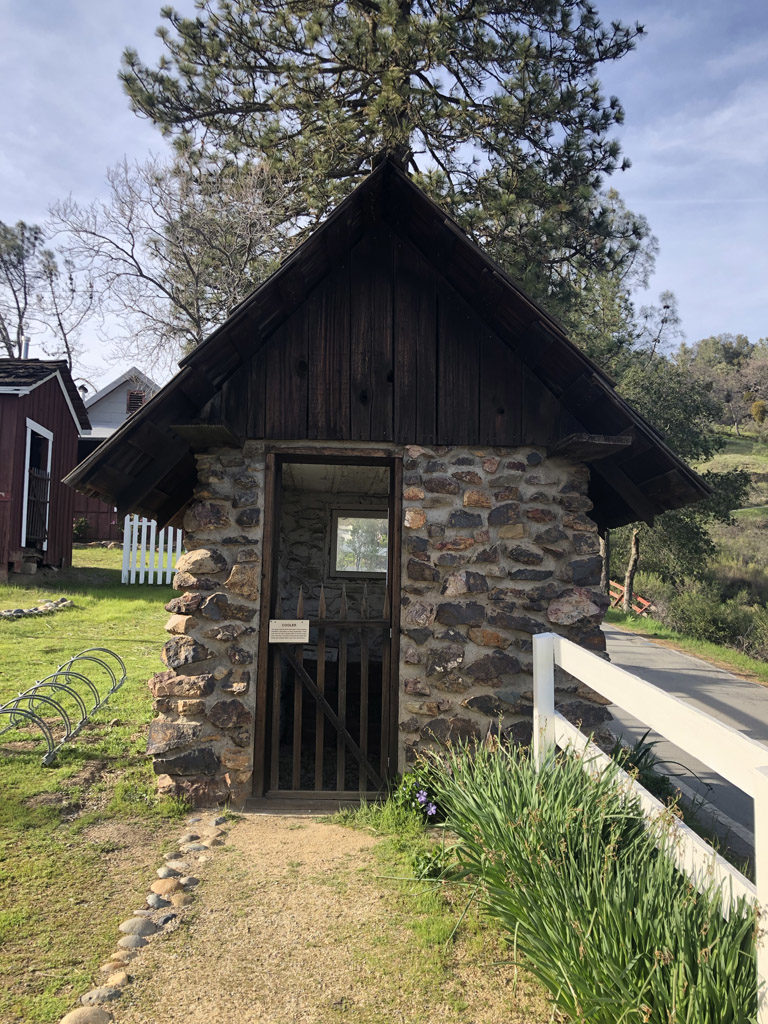 In 1958, Henry Coe became a state park. It has continue to grow over the decades and is now a very well managed and preserved crown jewel in the California state park system.
Top 11 Things to do Henry W Coe State Park
While there are many ways to enjoy Henry Coe SP and to make your trip memorable. Here are my recommendations of 11 ways to enjoy Northern California's largest State Park –
1: Day Hikes for every difficulty level and duration.
2: Backpacking is a less known option but an amazing experience.
3: Car camping in tents near the ranger station.
4: RV Camping.
5: Stargazing, particularly in midsummer nights with clear skies.
6: Jumping over streams and walking along lakes.
7: Mountain biking in canyons and narrow trails.
8: Photographing nature, wildflowers, and portraits at their best.
9: Wildlife, insects, and bird watching with 200+ species to find.
10: Scavenger hunting for plant species.
11: Instagramming gorgeous views.
As a vegan I won't recommend fishing in Henry Coe.
Frequently Asked Questions
Where are entrances to Henry Coe SP?

Coe Ranch and Hunting Hollow entrances are located on the western side of the park. Coe Ranch is located on East Dunne Ave, just about 30min from the 101 exit.
Dowdy Ranch Entrance is open only during weekends from May through Labor Day. It can be accessed from Pacheco Pass Highway 152 and is located on the southeastern side of the park
What are the hours of Operation of Henry Coe State Park?
Henry Coe park entrances on the western side are open 24 hours a day, seven days a week. This includes Coe Ranch and Hunting Hollow entrances.
Is there a parking fee?
As of 2019, there is an $8 parking fee at the main entrance by E Dunne Av. There is a $1 discount for seniors. The fee at the Hunting Hollow entrance is $7.
Parking can be a challenge during the peak season in spring months, so best to avoid peak times.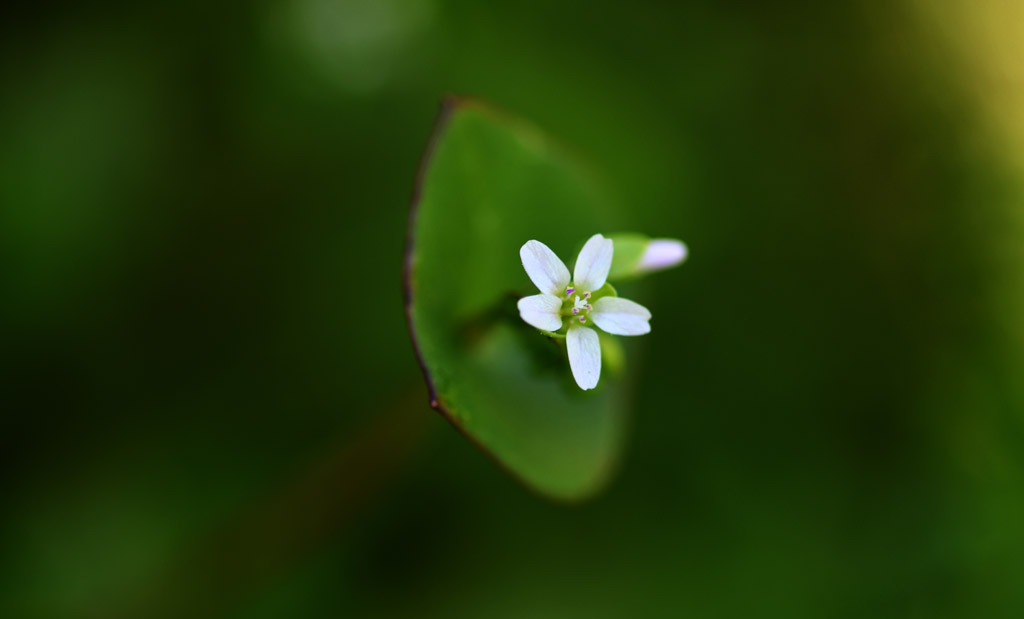 What is the trail condition in Henry Coe State Park?
Every time we've visited, we have found the trails to be in excellent condition. The trail surface is soft and easy on the body. The trains are narrow in many places so we have to walk in single file. It can be tight if someone is coming from the opposite side and needs to pass, particularly along narrow gorges.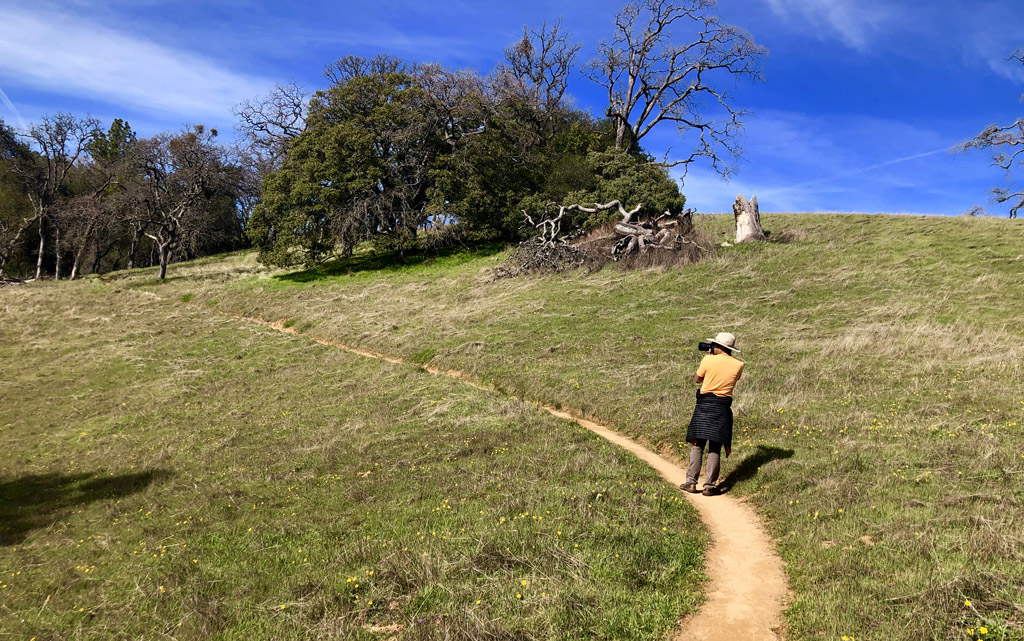 Are there streams, waterfalls or lakes in Henry Coe SP?
Henry Coe SP has lakes and many streams. With the awesome rains this winter, we have streams with gushing water and even some waterfalls. It amazing to stand still, close your eyes and listen to the sounds of nature – streams, birds and a gentle breeze rustling through the leaves.
The lakes are further away. If you have the time, it's absolutely worth hiking to the lakes in Henry Coe state park.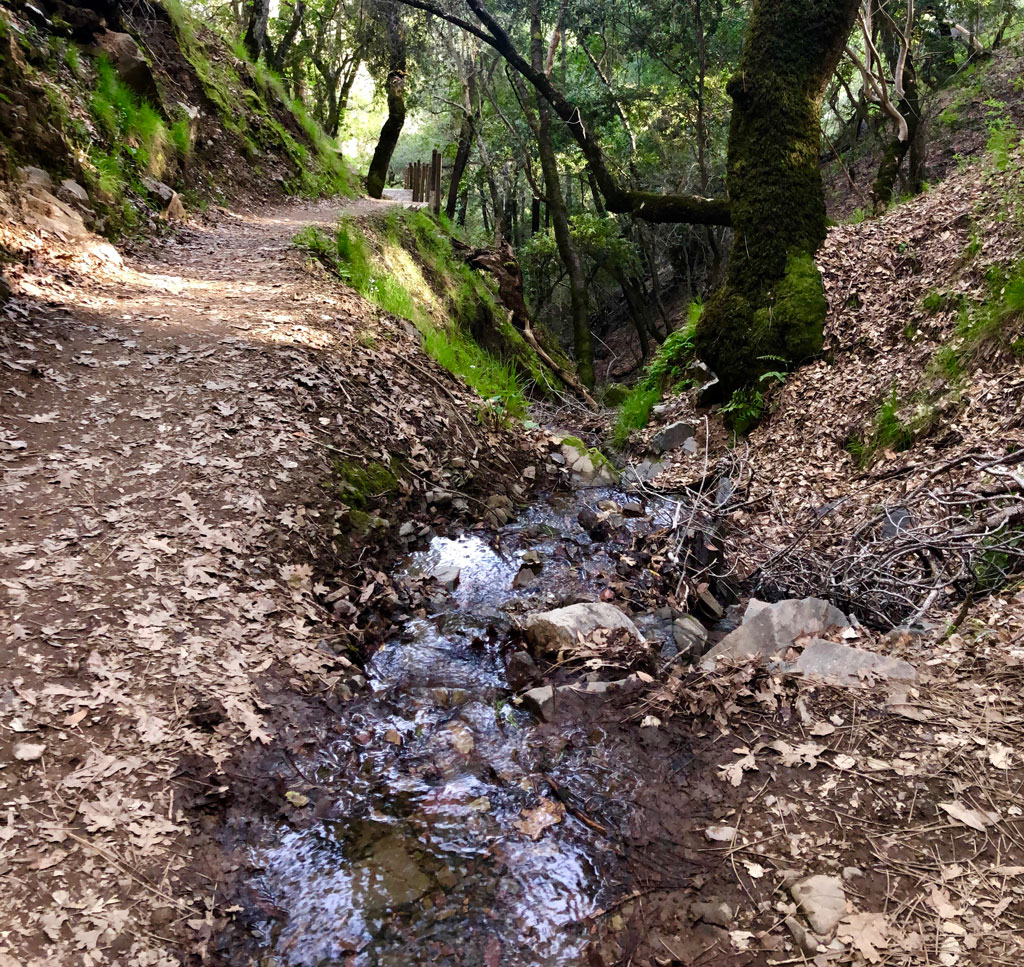 Which trees are commonly found in Henry Coe?

Henry Coe SP has seven varieties of deciduous and live oaks. In addition, California buckeye, California bay laurel, Bigleaf maple, and Pacific madrone.
Bigberry manzanita shrubs are large like trees with the prettiest smooth red branches.
Two species of pine – gray pine and ponderosa pine grow in the park.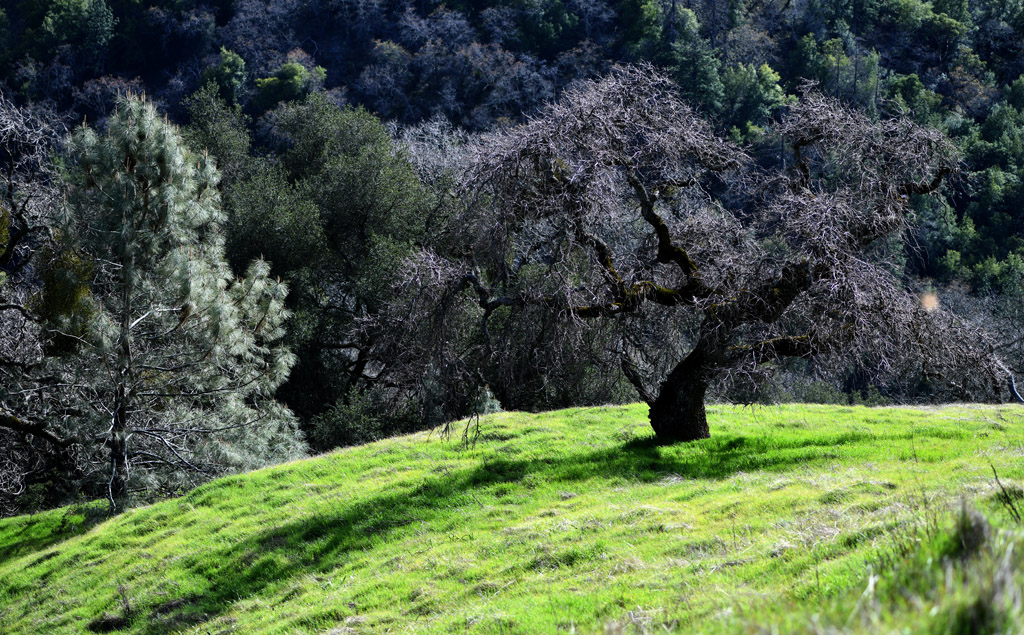 Is there any wildlife in Henry Coe SP?
Yes – ther are plenty of deer, some elusive mountain lion, snakes, eagles and many bird species.
Are dogs allowed in Henry Coe?
Dogs are not allowed in Henry Coe SP. I saw signs at the head quarters.
Is hunting allowed?
Hunting is not allowed. But, fishing is allowed if you walk all the way up to one of the lakes.
Are drones allowed in Henry Coe?
Drones are not allowed in California State Parks and Henry Coe is no exception.
What to pack for a hike in Henry W Coe State Park?
For a day hike, consider packing the following –
– plenty of water because it can get hot and there are no refill stations
– good walking shoes
– a snack
– a hat and sunglasses to protect from the sun
– camera, lens, and tripod (depending on how serious you want to be about photography)
– sunscreen because there are some open meadows with no tree cover
– a walking stick, but it's not necessary
I personally don't like to carry anything but my iPhone and water, that fit in my jacket pocket.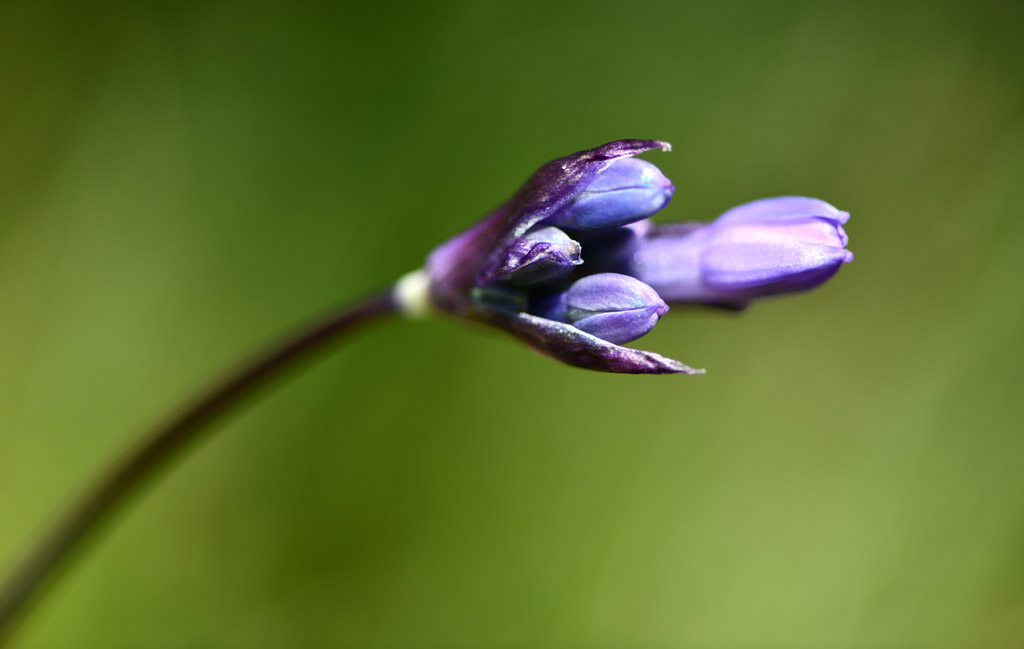 What are the main attractions in Henry Coe State Park?
Henry Coe offers many attractions. Here are my top 11 things to do Henry W Coe State Park –
1: Day Hikes
2: Backpacking
3: Car camping
4: RV Camping
5: Stargazing
6: Walking along lakes
7: Mountain biking
8: Photographing nature, portraits
9: Wildlife and Bird watching
10: Exploring the Flora.
11: Instagramming.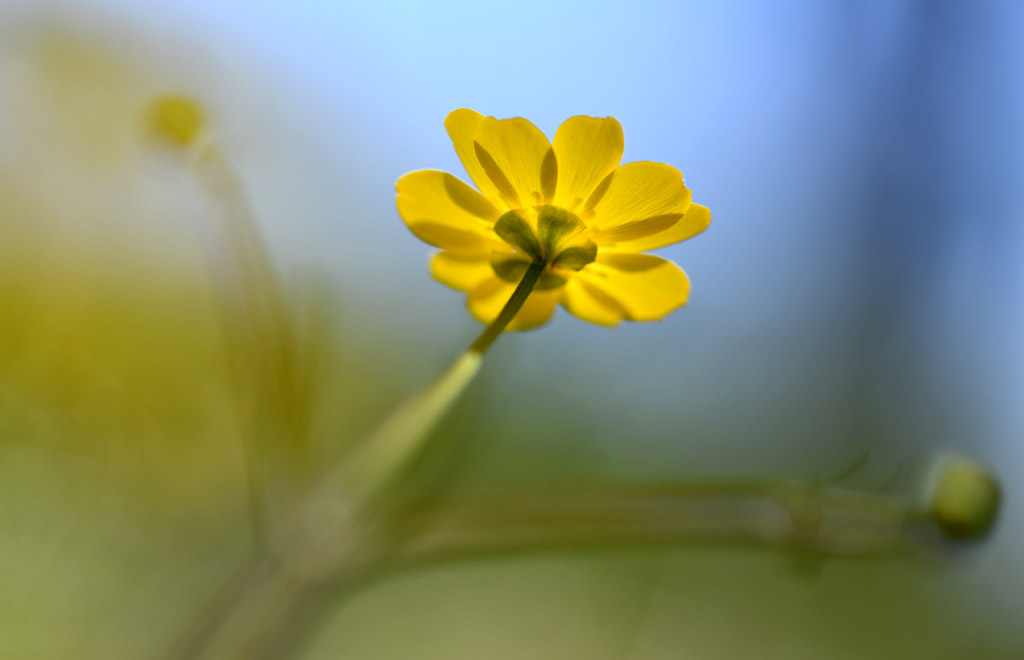 Photo Gallery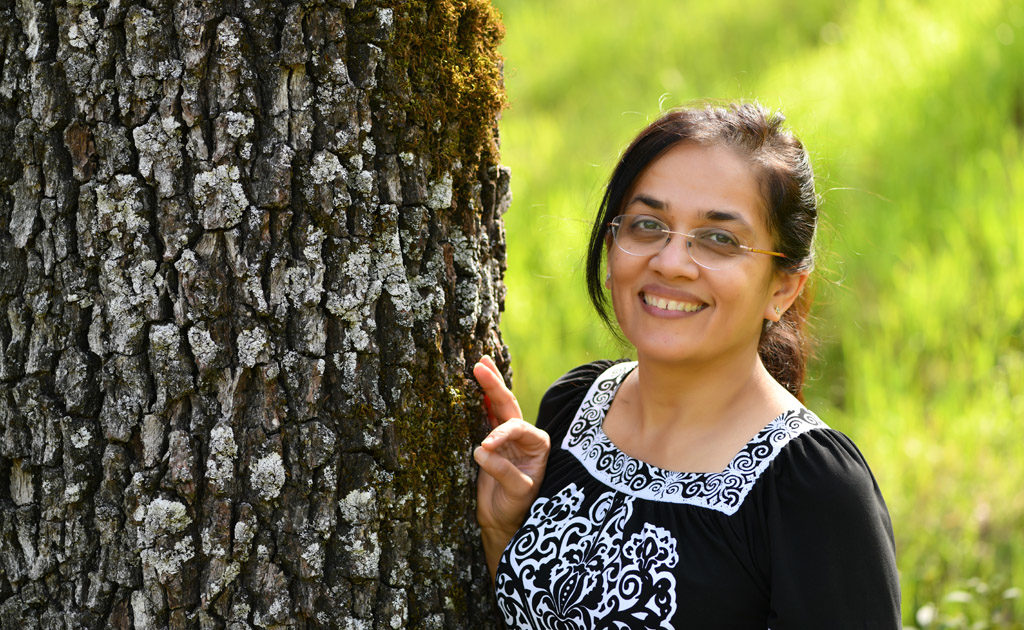 My father's curiosities and encouragement are the reason for starting this website and for writing about stories at every corner. This article, on my favorite local hike, is published on his birthday and dedicated to my amazing father.
Further Reading
Pin for Later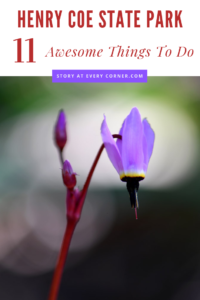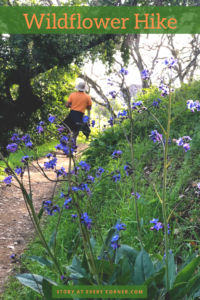 Do leave us a note or question about Henry Coe or other hikes around the San Francisco Bay Area. We would love to try your recommendation or answer questions about out other favorite hikes.