Pune is surrounded by mountains for great trekking and photography opportunities. Sinhagad fort near Pune is an important historic site for the Maratha region. Today the mountains are popular with nature enthusiasts, hikers and history buffs alike. For a special experience, the traditional vegetarian food in Sinhagad Fort is a must have. Villagers have been cooking the nutritious, Marathi foods for decades to delight the visitors.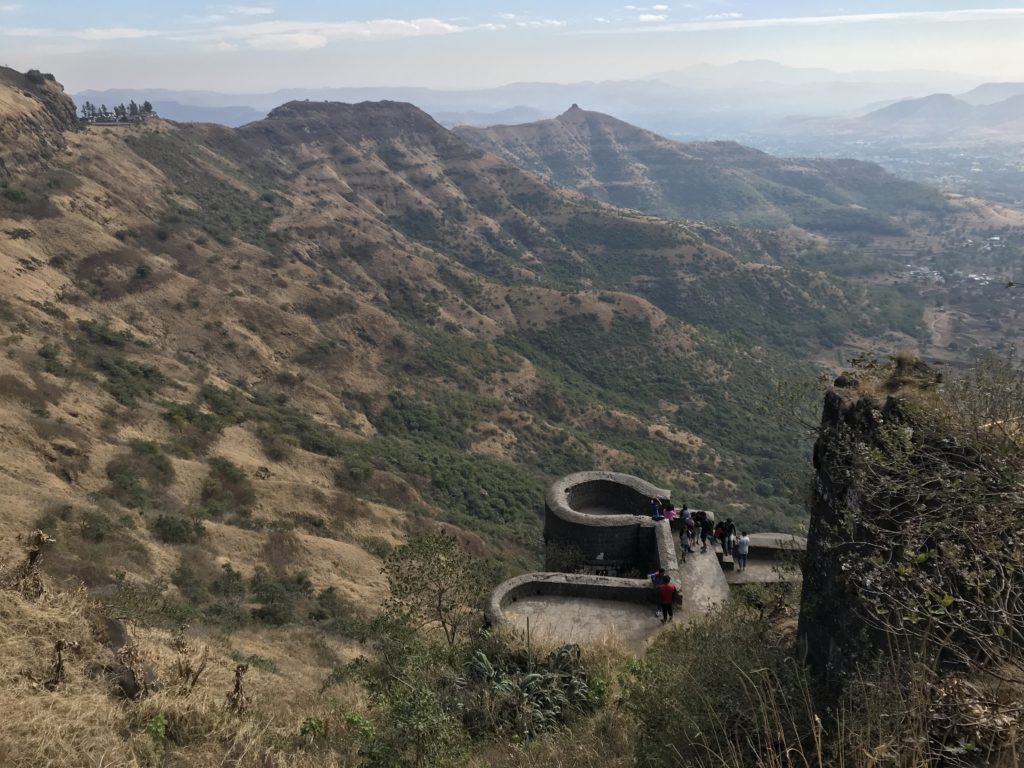 Sinhagad fort is popular with trekkers going on 2-day trips including climbs and meals. I'm sure it's a really scenic trek with a good a workout. We were short on time, so we drove and parked all the way at the entrance of the fort. We used an SVU because some sections could have been tricky with a car.
In the parking lot, there are many food places for traditional Maharashtrian breakfast and lunch. More on this later in the post.
Walking up to Sinhagad Fort
There is no entrance fee or even a counter to pay when we arrive. One can walk freely throughout the fort and surrounding mountains.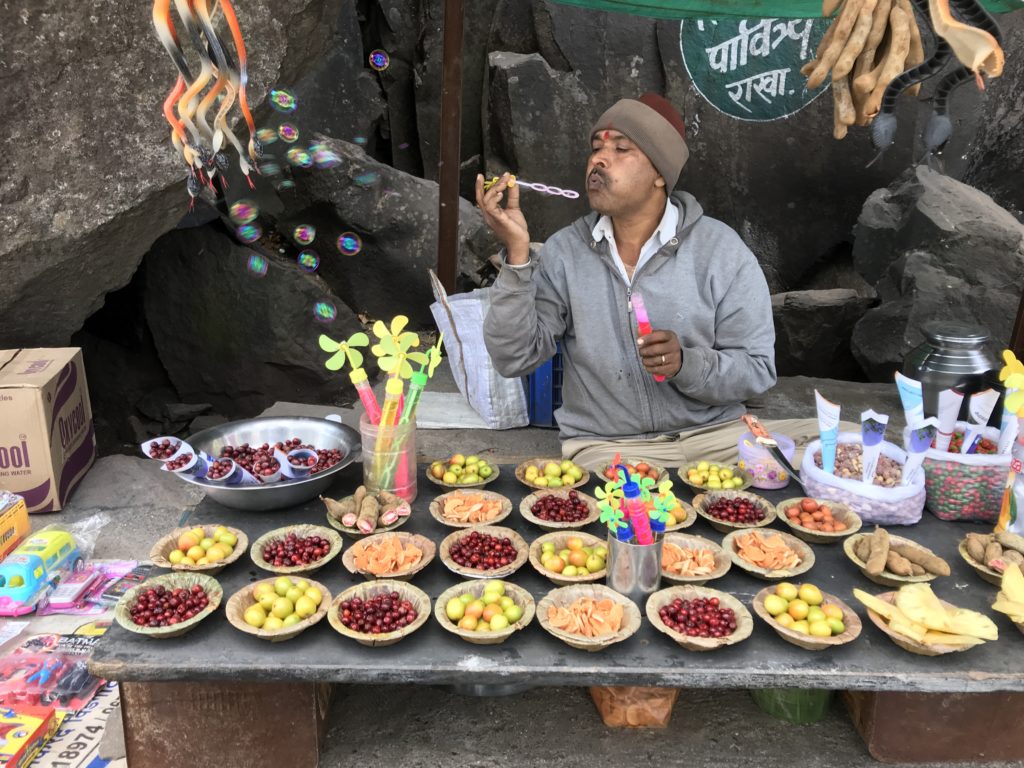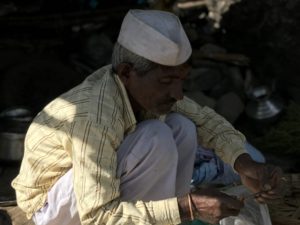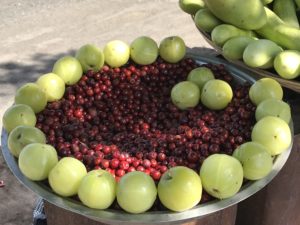 Inside Sinhagad Fort near Pune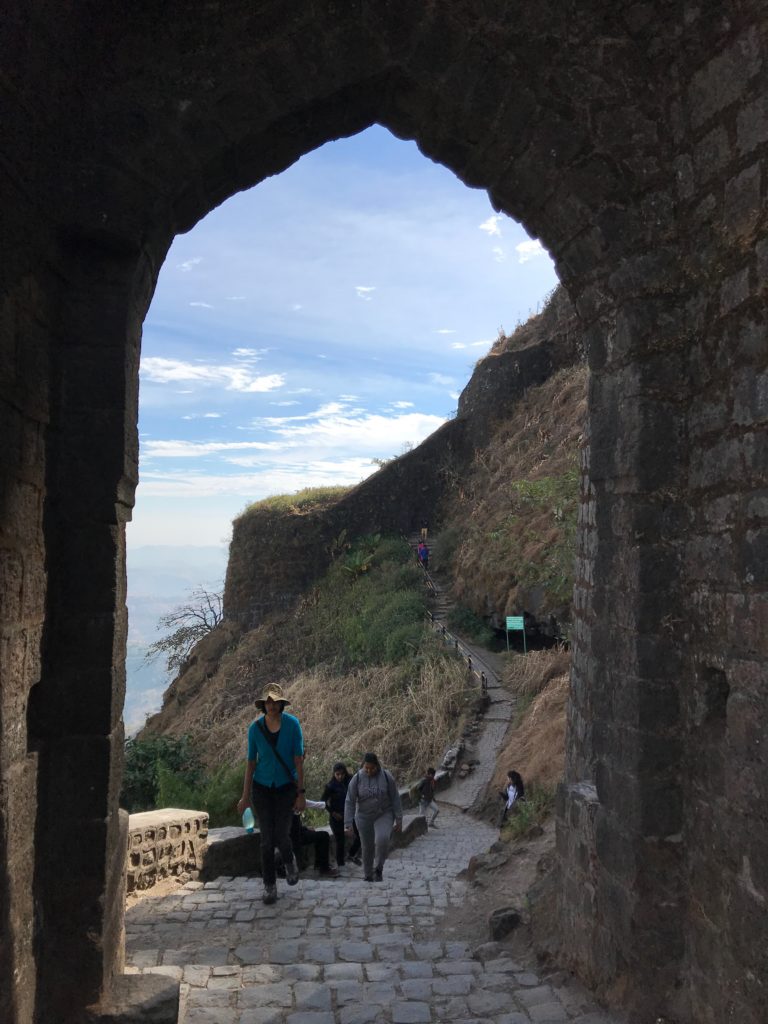 There aren't too many preserved structures inside the fort, but it's fun to walk around the walls and enjoy the views.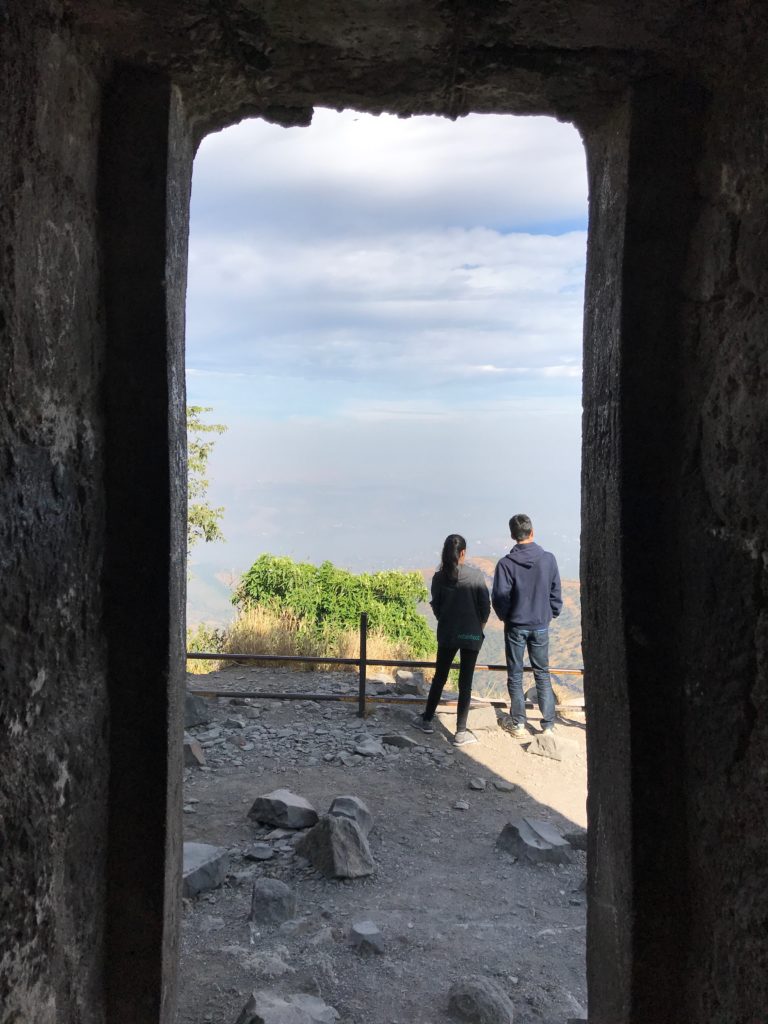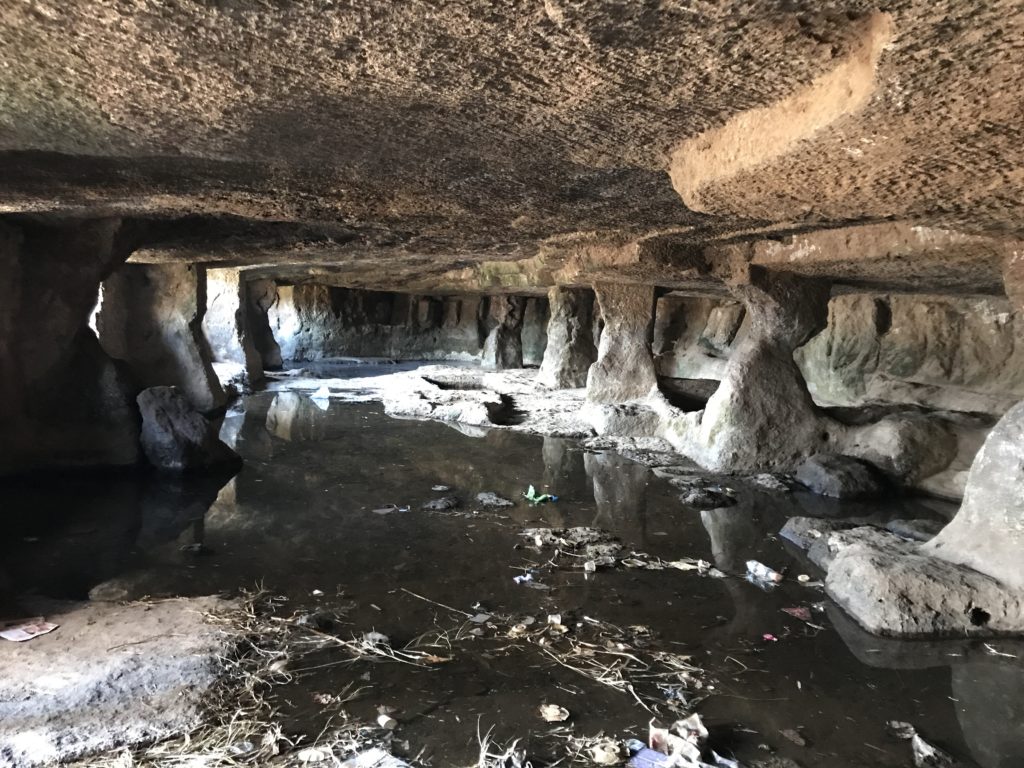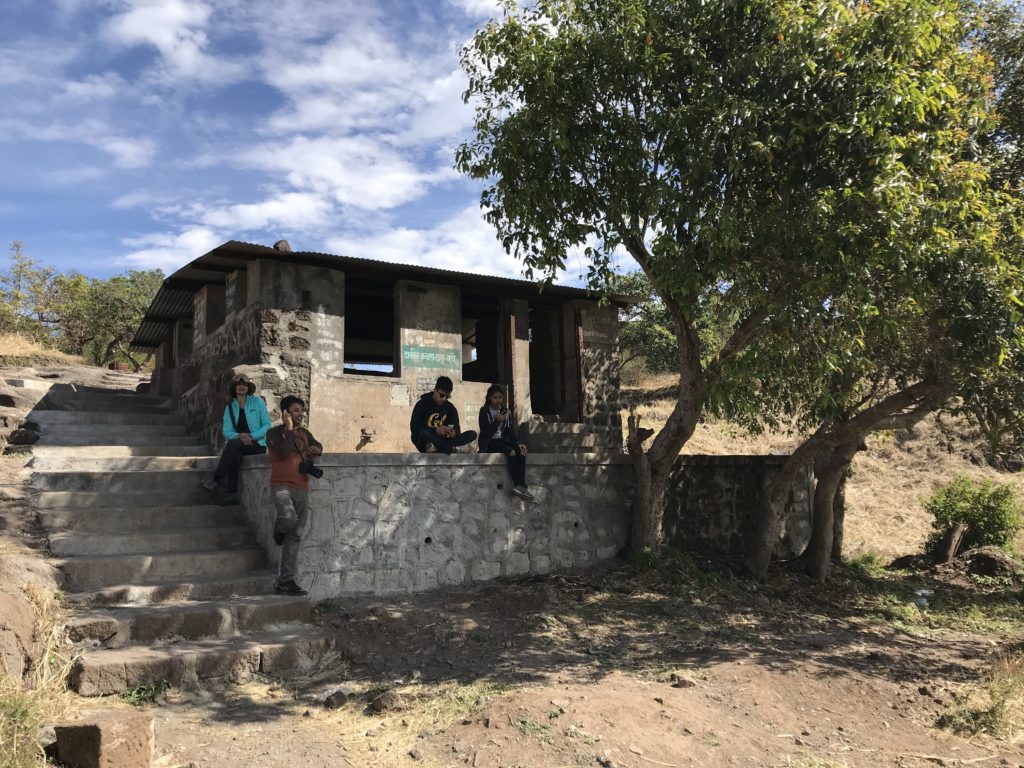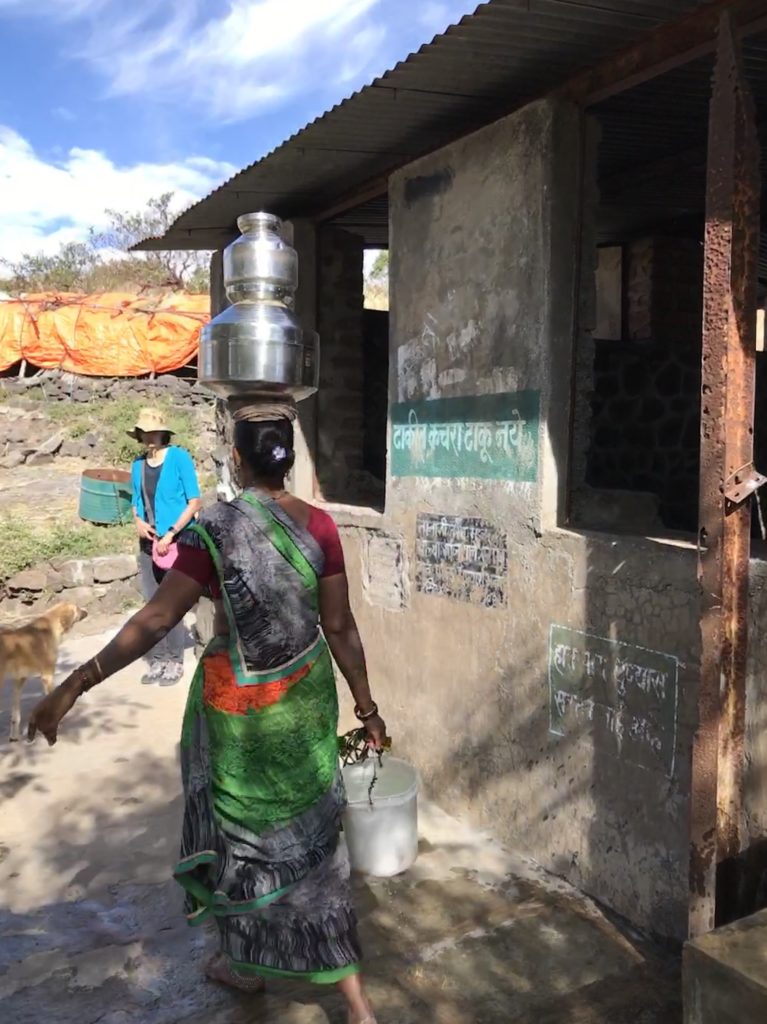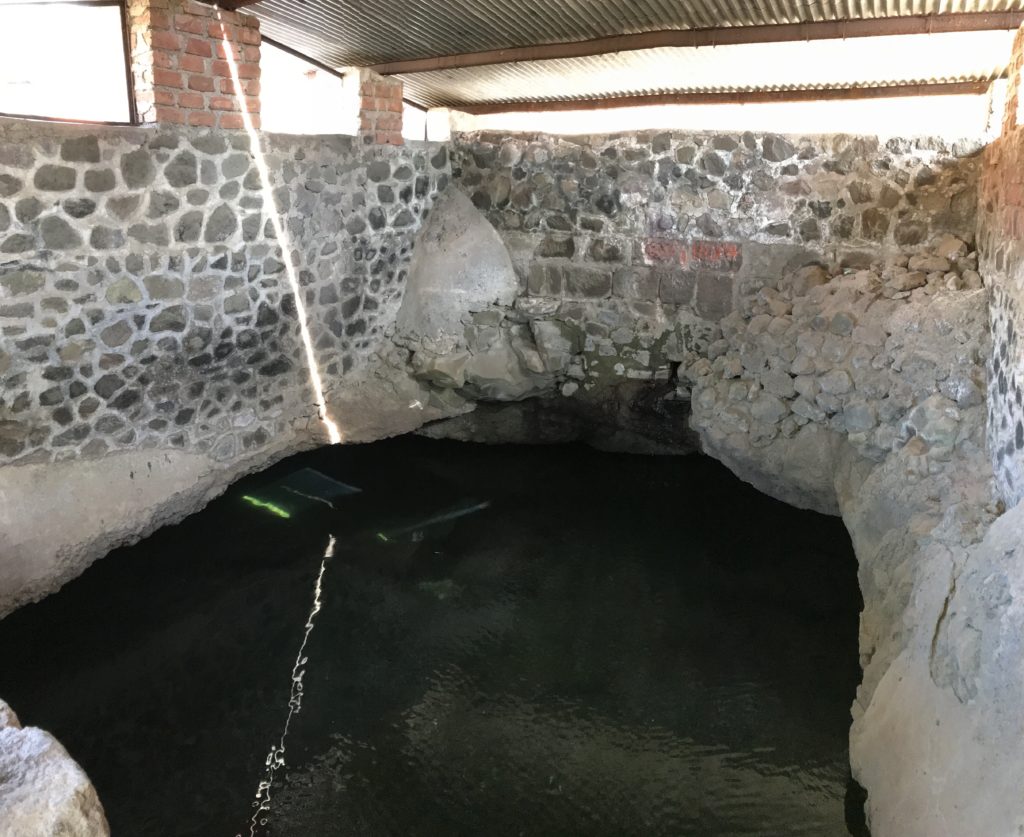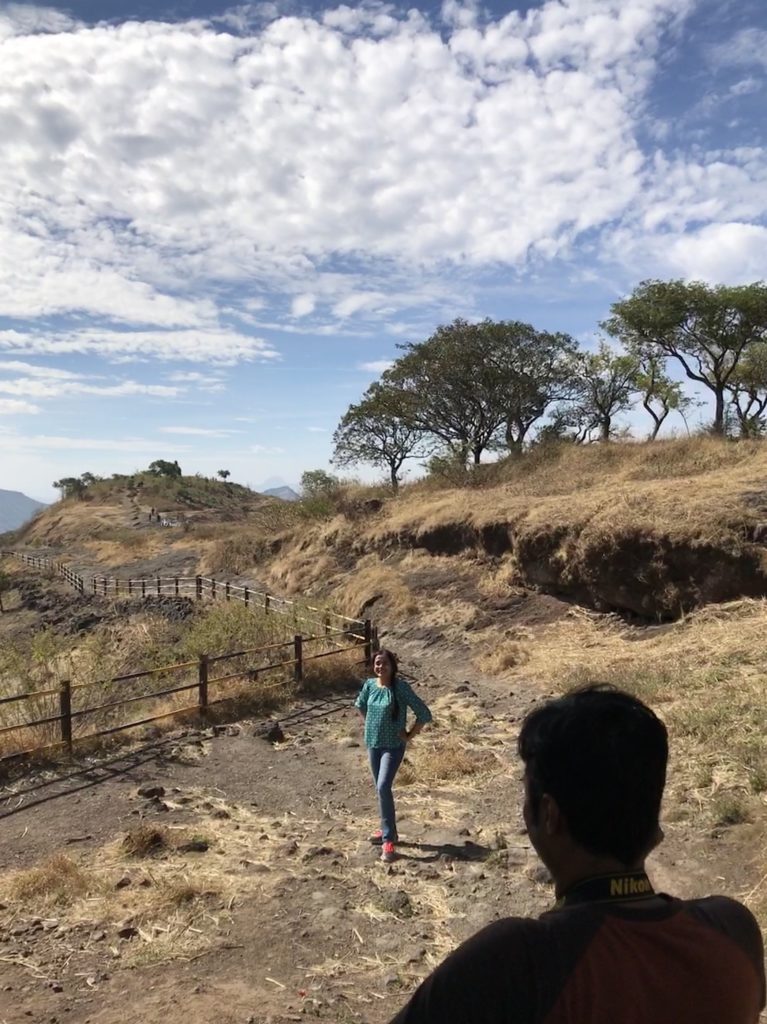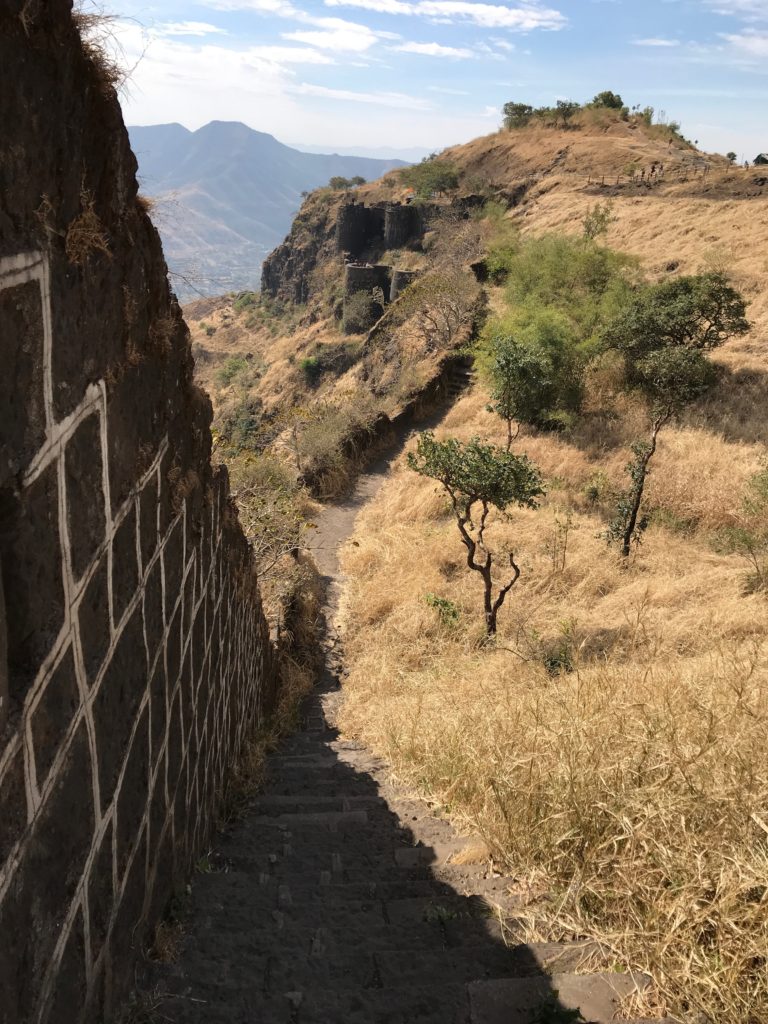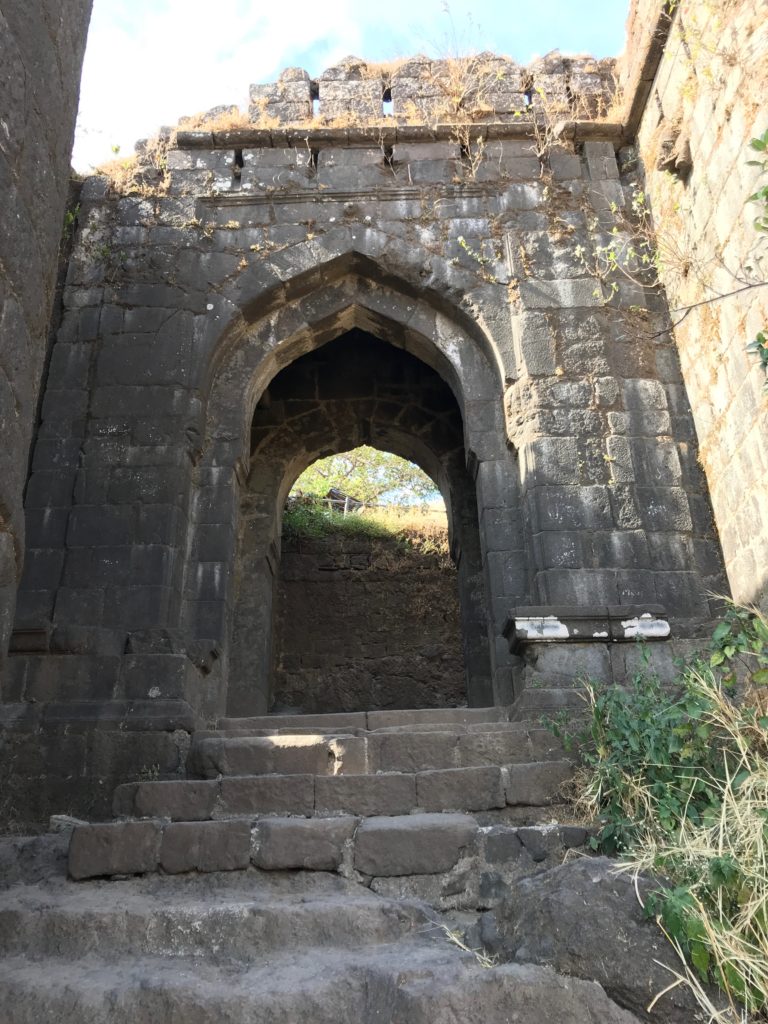 It's quieter and more scenic around the other gate. The fort and hikes are popular with college kids and we saw a couple of small and friendly groups hanging around the back gate too.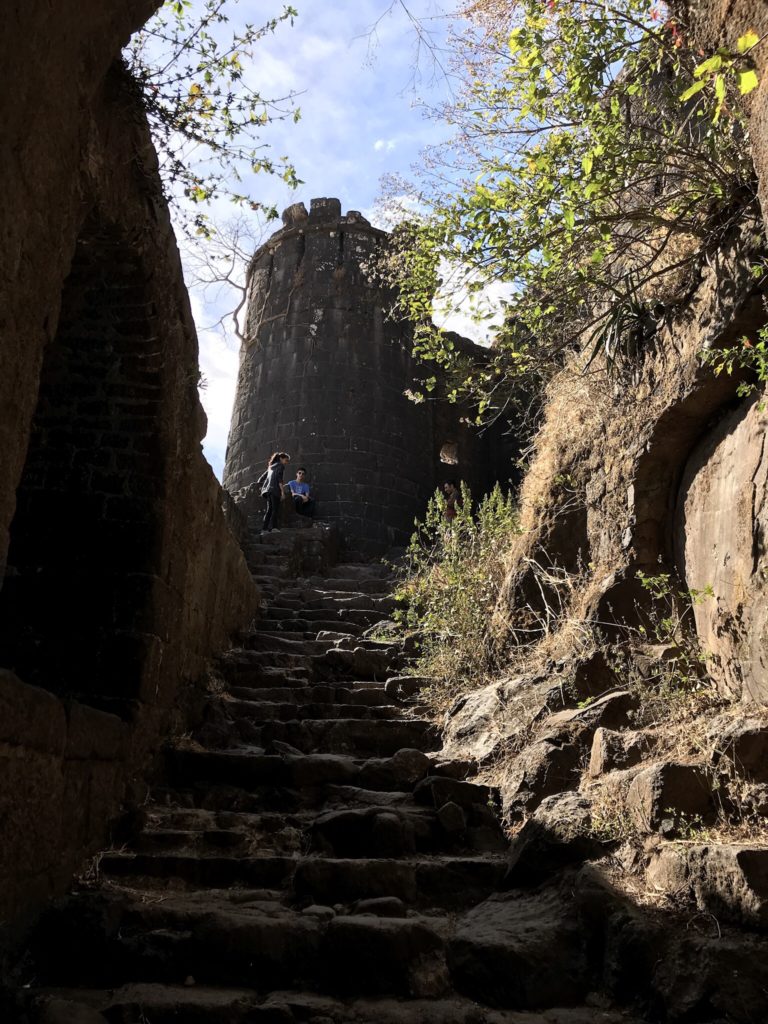 Monsoon must be spectacular in here with waterfalls. Bloom season must be out of this world, given how many leftovers buds were still lying around.
Traditional Vegetarian Food in Sinhagad Fort
There are some villages down the hill from Sinhagad fort near Pune. Every day the villagers come up with their supplies to sell nutritious snacks and meals to tourists. Some villagers bring prepared foods that they walk around and selling to visitors.
It seems like a good source of income to the rural folk and a great experience for the city folk. What a win-win proportion for all!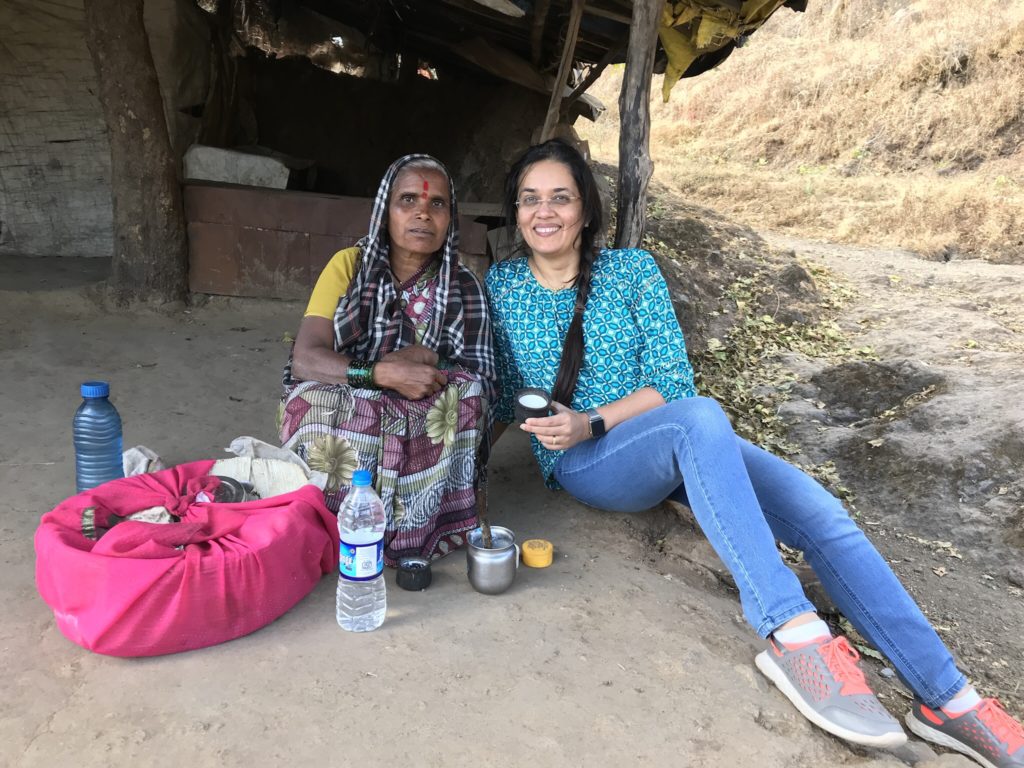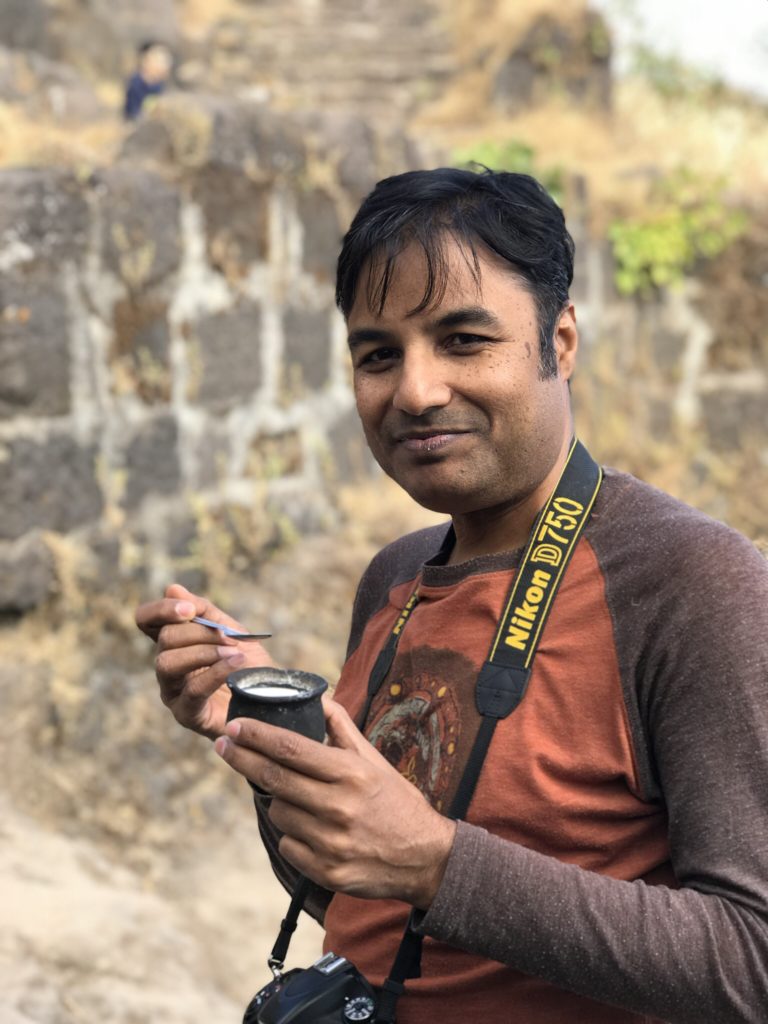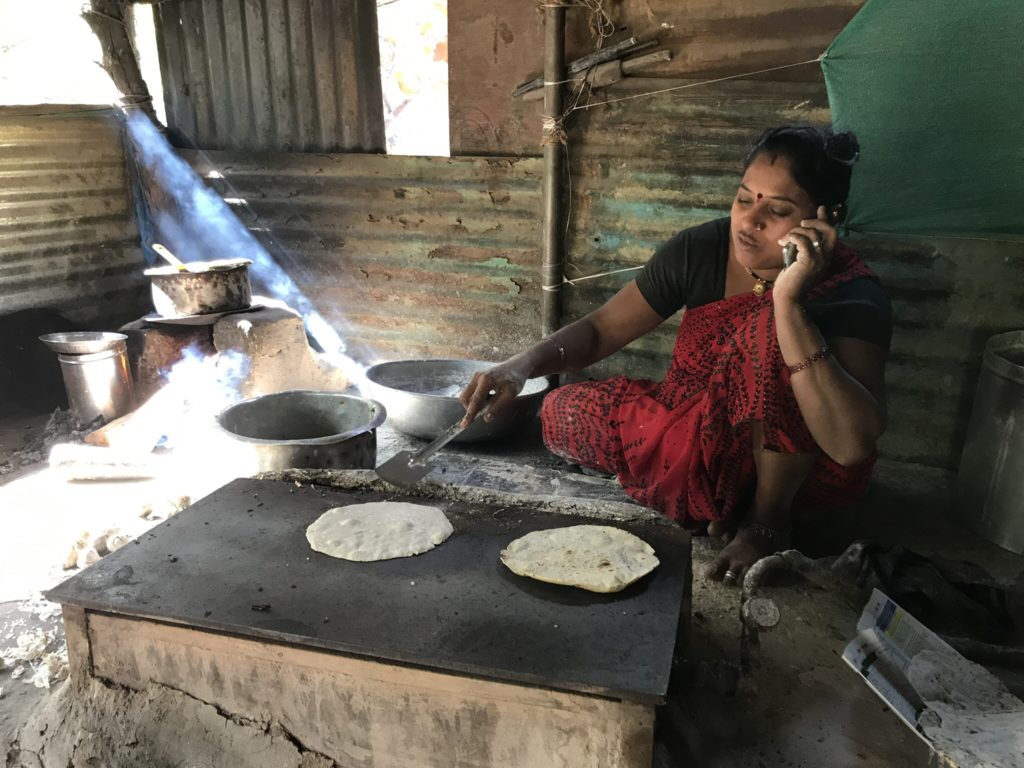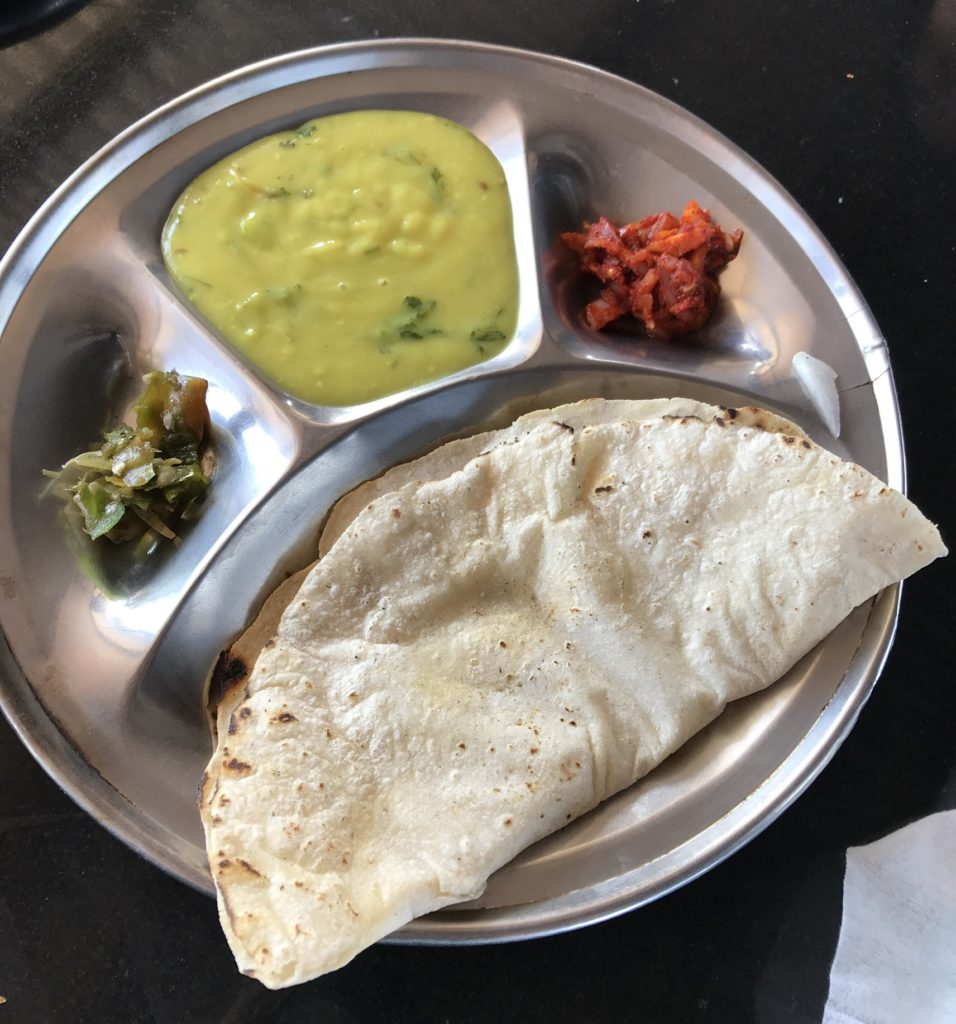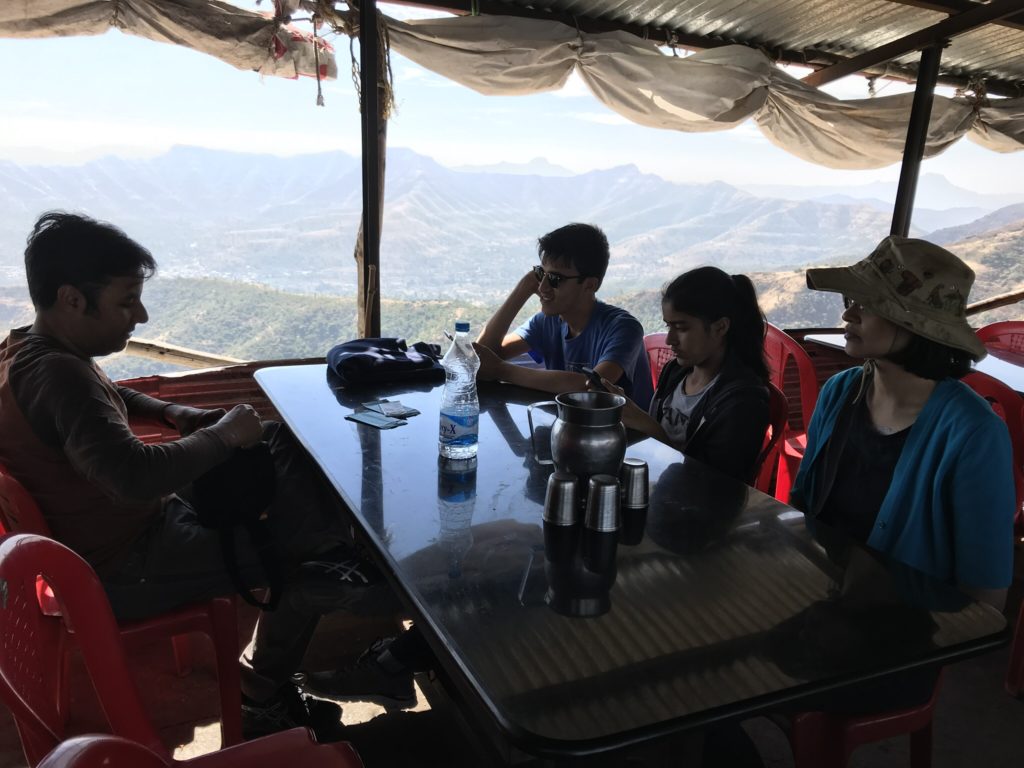 Here is a fun video of the villagers preparing food in Sinhagad fort from scratch. It's a nice surprise that they speak pretty good Hindi and chat with us.
Tips on visiting Sinhagad Fort
Overall, I'll highly recommend visiting Sinhagad fort for a short day trip or a multi-day trek.
It will be definitely most scenic (and likely busy) in monsoon.
Weekends are also quite busy, so try to go on a weekday.
Take a good appetite if you enjoy authentic, fresh, native food. The setting doesn't look very clean but the freshly cooked food is likely safe. Our immunity isn't particularly strong in India and we did great.
For transportation, you can take public transit from Pune or Mumbai and a cab or trek. But, renting an SUV and driver is most convenient.
Be sure to wear comfortable shoes and dress for the weather. You'll likely be outdoors the entire time.
There is so much more to see in and around Pune. Do check out Aga Khan Palace and Lesser known beaches in Maharashtra.
Also, be sure to read our stories from Mehrangarh Fort and Jaisalmer Fort and the Jain temples, which are entirely different in their architecture and stories.