We landed in London on a gorgeous, sunny, autumn morning for our Thanksgiving break. We were excited to be there armed with a list of places to see but with no reservations and no concrete plans.
At the airport train station we learnt that we should get an Oyster card as the most cost effective way to travel in London. We'd spend no more than £6 for adult and £3 for child in the central zones (1 & 2). That was a wonderful advice.
Coming from a Californian suburb, this was going to be our big adventure in public transit and certainly there is no safer place to learn than in London. London has an unbelievable public transit system with trains, subways, busses, boats, you name it! Everything is in English, so it's super convenient! Also, we found people to be extremely helpful, just in case the Apple maps, Google maps, printed maps, announcements and well marked transit signs aren't sufficient.
Losing our route a couple of times, with train station closures on the first day, certainly accelerated our learning! In just a couple of days we found ourselves helping others tourists transit solutions!!
We stayed as modern, trendy hotel by the Tower of London, called CitizenM, which was perfect for light travelers that like modern decor, lots of space to socialize with other travelers, books and iMacs everywhere, food 24×7, great views of the Tower of London and the entire city.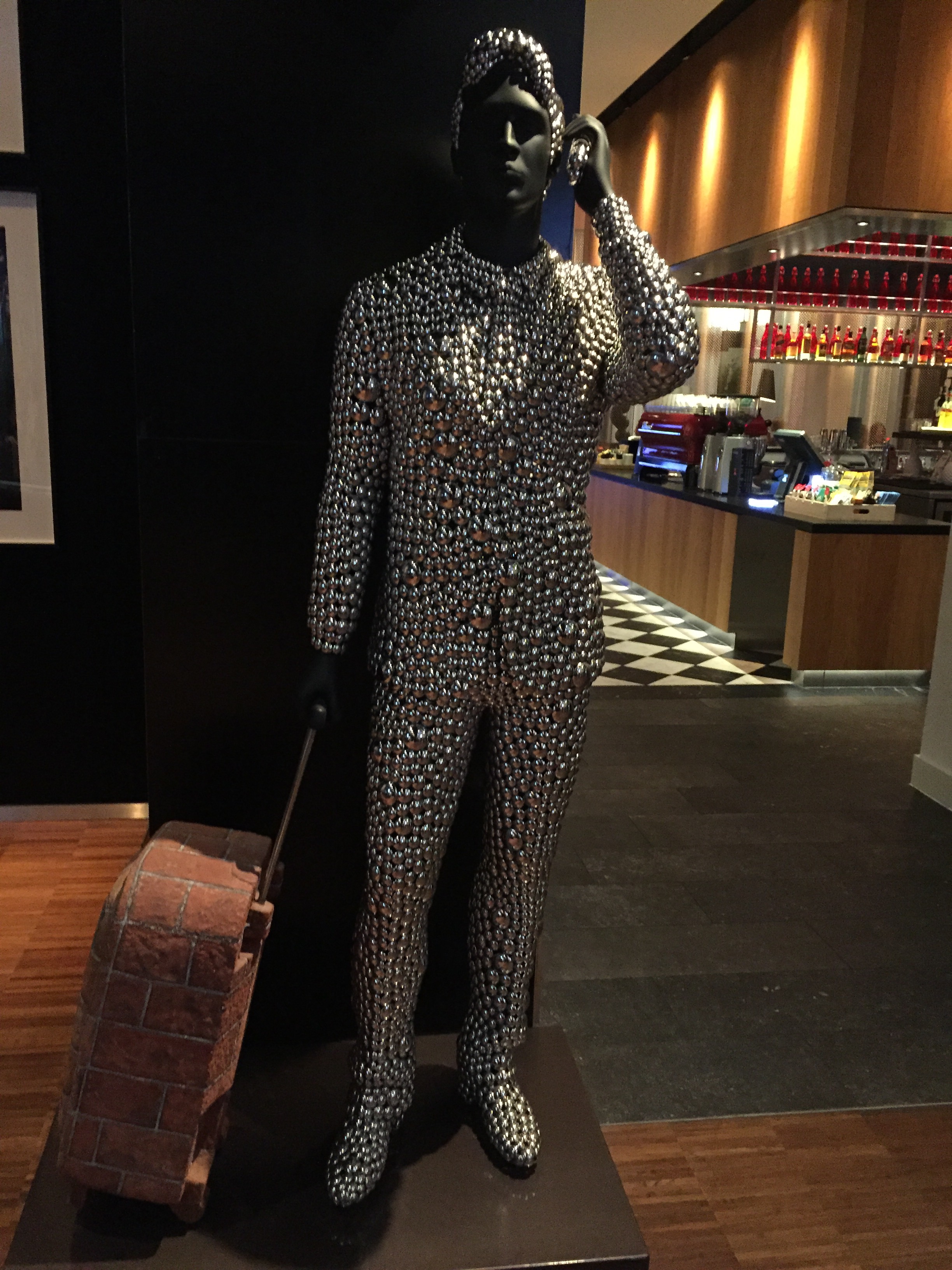 London is a popular destination for foodies, and rightfully so with its many food tours and mouthwatering food markets. On the very first afternoon in London, we decided to visit the Borough market because it was close to us and it was open on Saturday. Oh what a treat it was!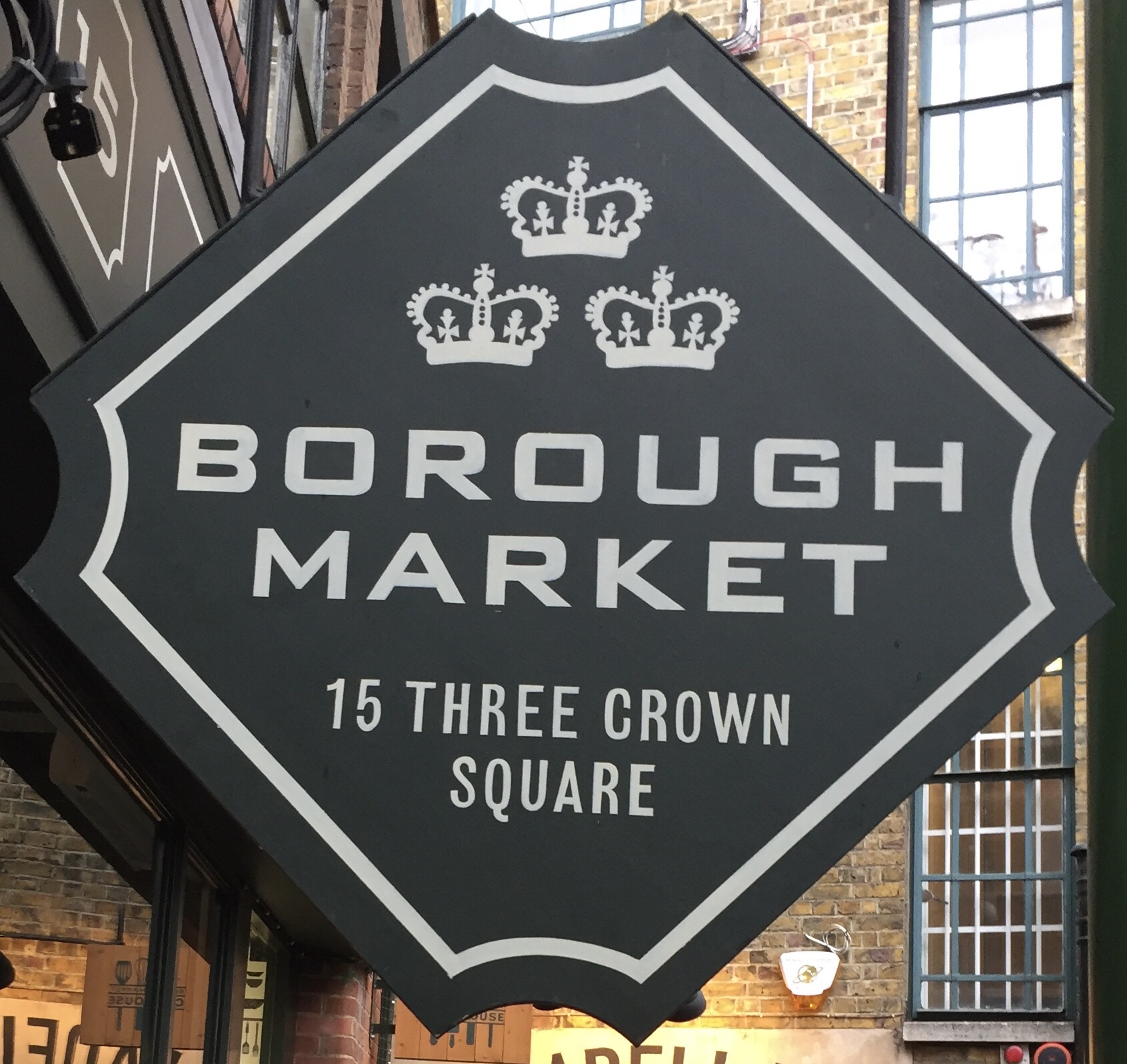 The market is huge and nothing like our open farmers markets. They are covered with what look like permanent stalls that sellers fill with their wares on they days they come.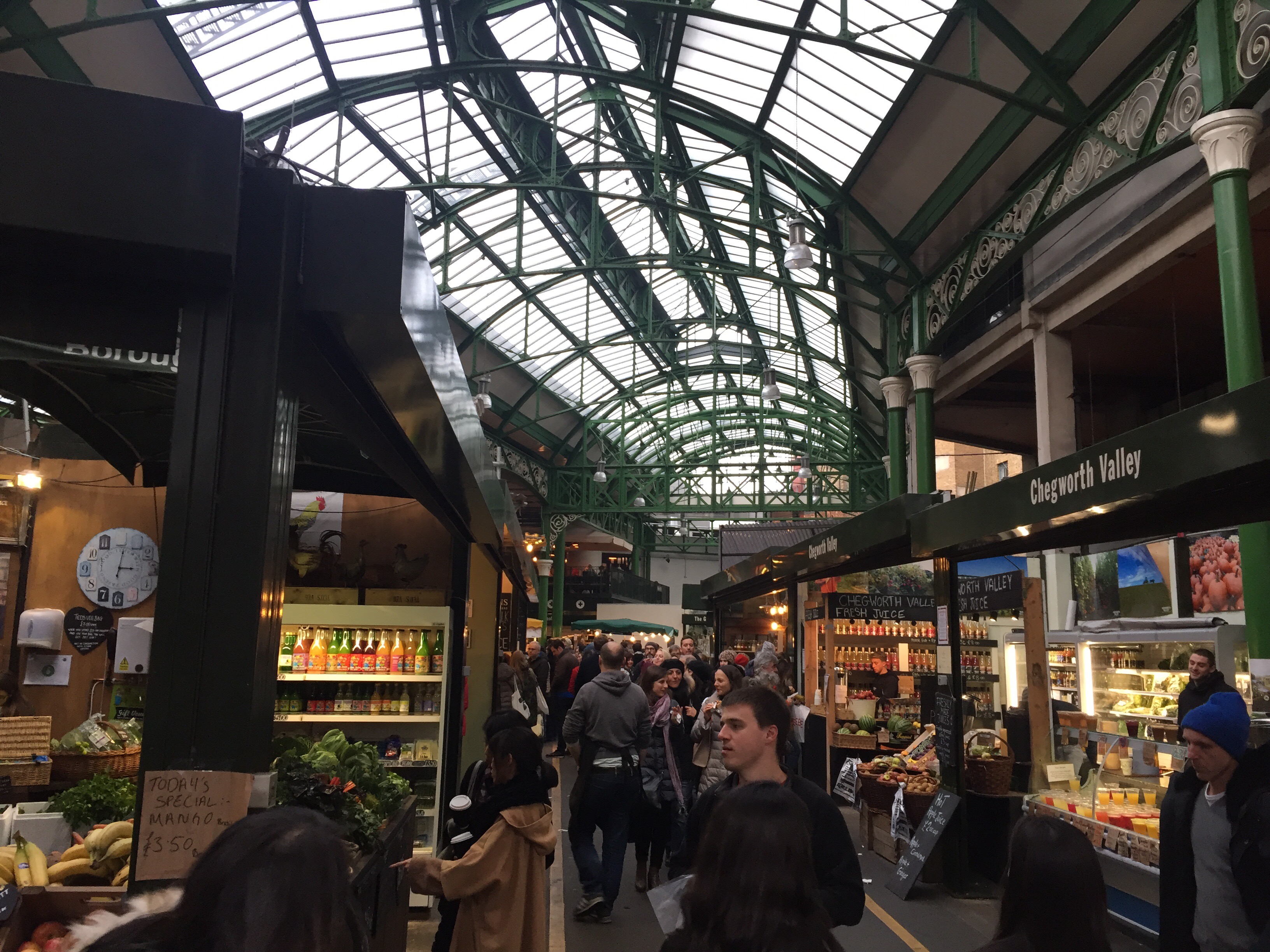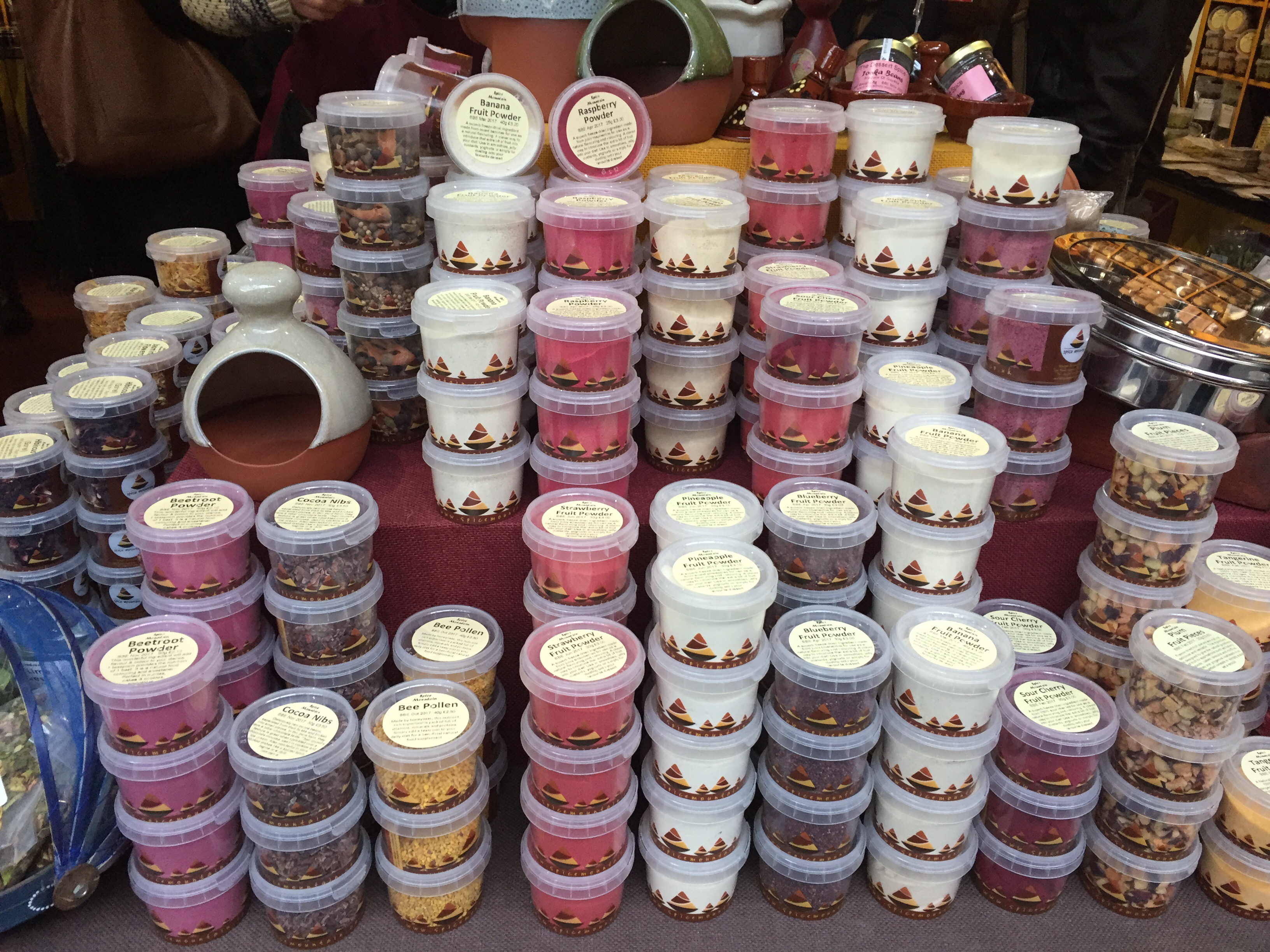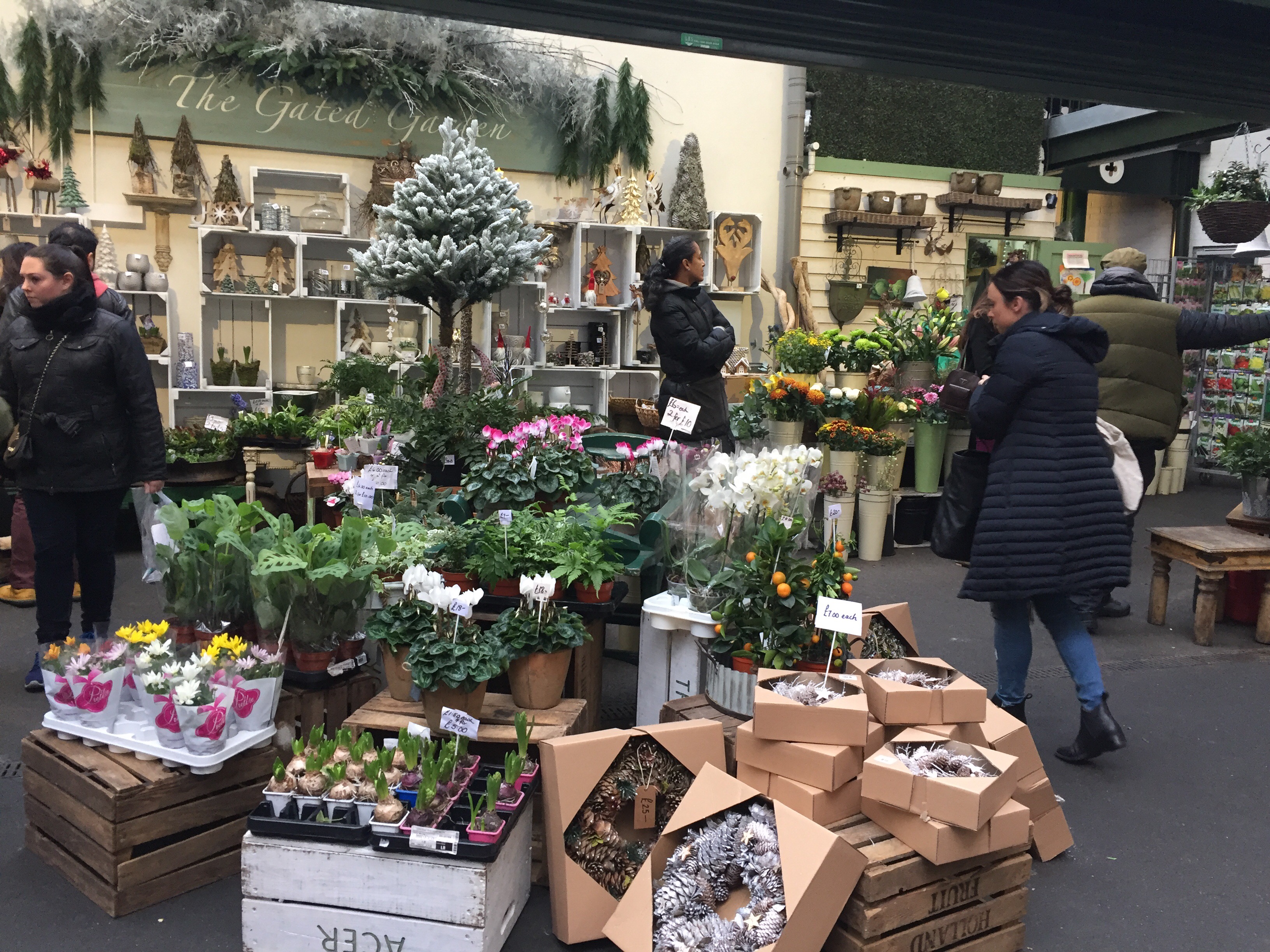 Borough market Cheese shops like one, carry artisanal cheese from little family farms all around Europe – France, Switzerland, Germany. The shopkeepers were happy to share their knowledge of the cheese and their source and well as samples of the cheese.
N tasted and loved them. She picked a few for treats during our stay.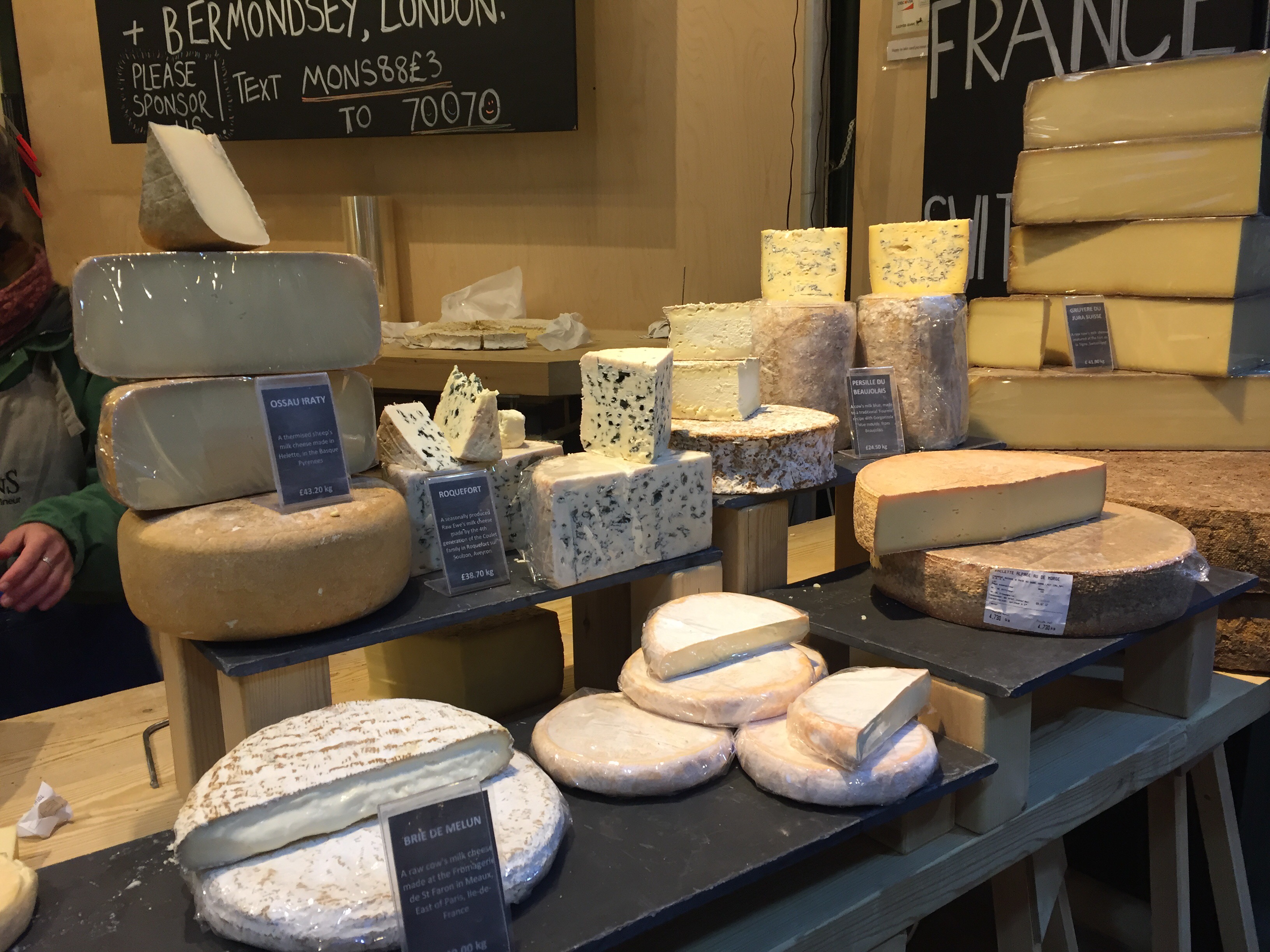 The market has dozens of international food stalls – Japanese, Chinese, Mongolian, dim sum, Gujarati, South Indian, Punjabi, sushi, Vietnamese and to my delight some vegan stalls.