If you're passing through Istanbul, and have a few hours at the airport, the Turkish Airlines lounge is best place to spend some time in the otherwise extremely crowded airport. The sprawling two-floor lounge has something for everyone, including traditional Turkish food, massage, games, entertainment, theater playing soft music videos and more.
The Spacious Turkish Airlines Lounge in Istanbul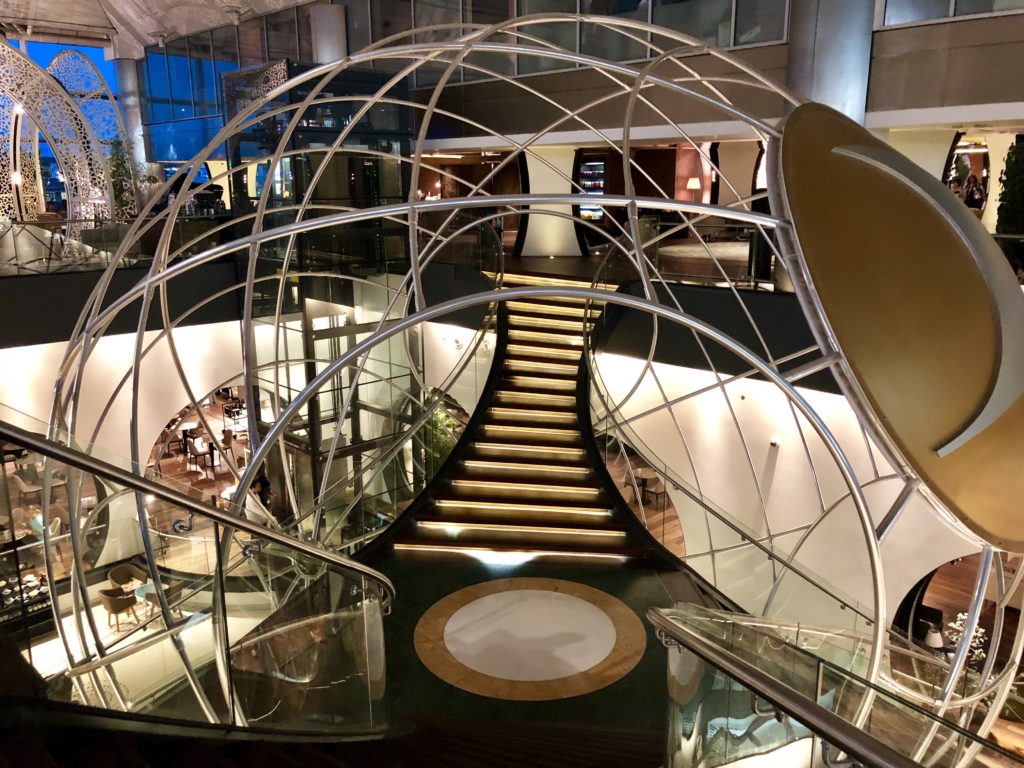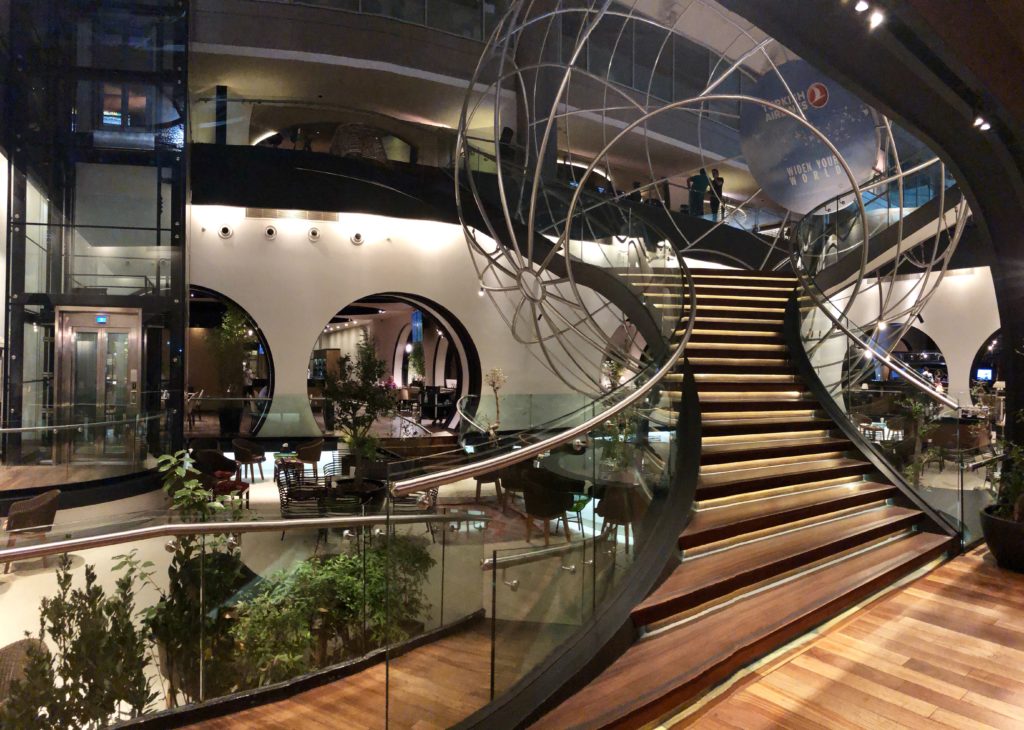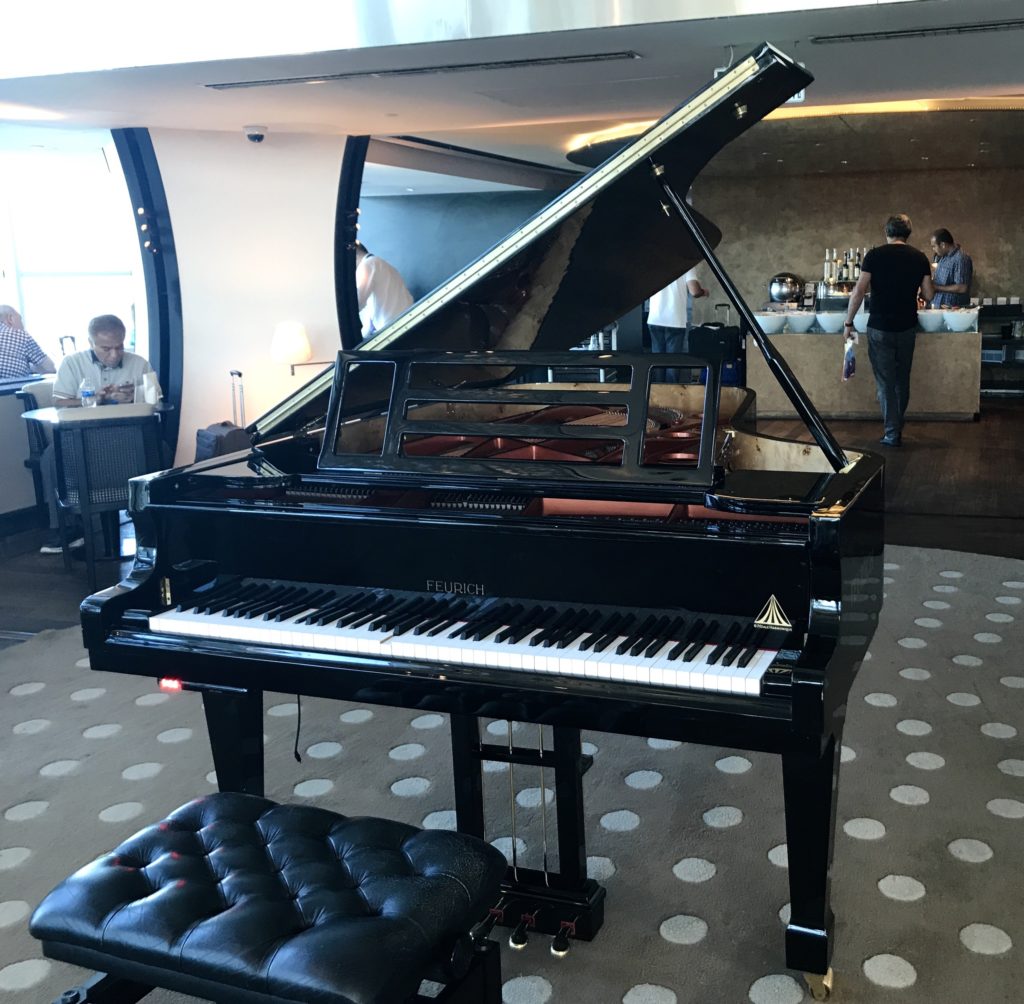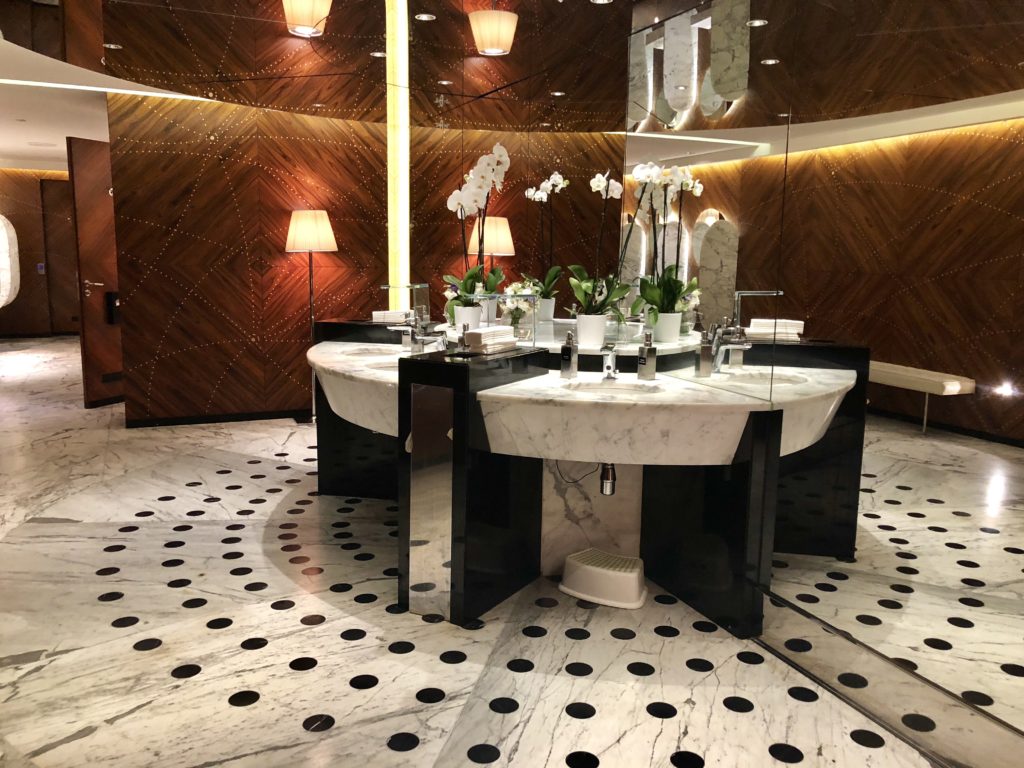 When we visited Turkey in 2013, one of our favorite destinations was Istanbul's spice bazaar. The Turkish flavors and colors in the market are memories forever etched in my mind. Ever since, we look forward to layovers in Istanbul as the Turkish airport lounge does an amazing job in the kitchen.
They offer some popular Turkish staples and many international flavors.
Making Pide in Turkish Airlines Lounge
The pide is popularly called known as Turkish pizza. But, I think it's more like the ftira in Malta. They are all base of dough, topped with stuff and baked. The similarity ends right there. The texture and taste are completely different.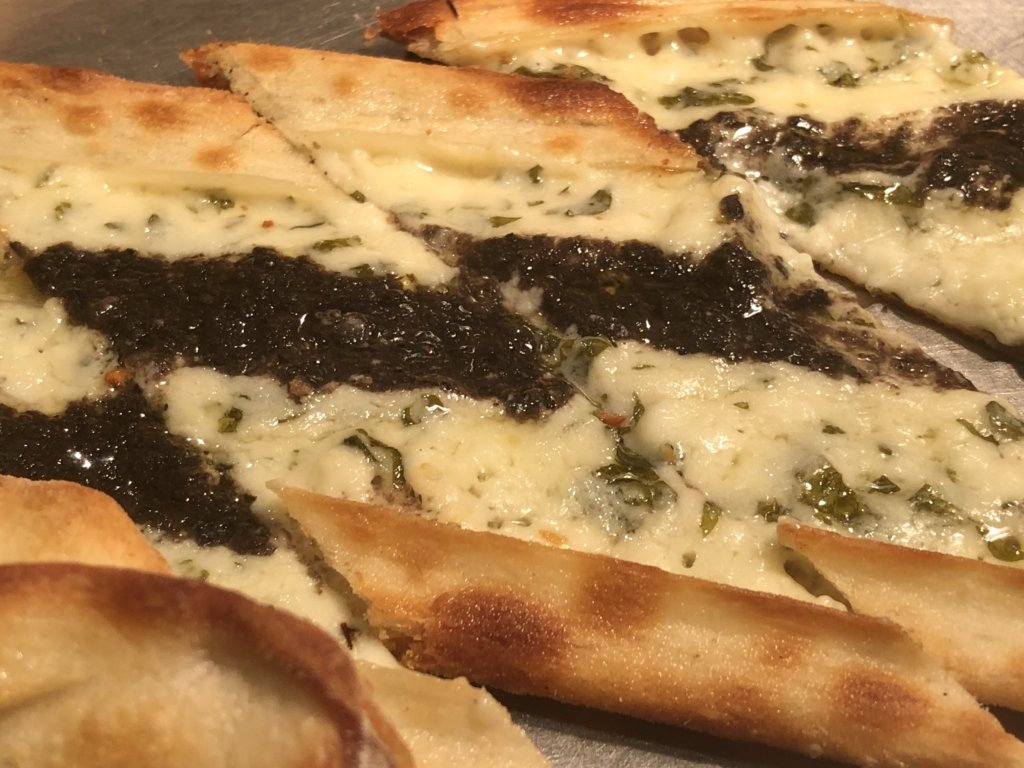 One of my favorite activities is chatting with chefs at the live counter where they make pide. They are always so relaxed and friendly. Here is a 3minute video of how they prepare a batch of pide.
The process takes about 20min with about 10-12 min of preparation time and 8min of baking time. They chefs, make a very thin crust and top it with a spiced mixture of vegetables or cheese or some meats. Then they bake for 8min followed; brushing with butter; cut and serving like finger foods.
Here is an longer version of the video.
Friendly Chefs of Turkish Airlines
All the chefs are very friendly but few speak English. The young chefs at the Japanese counter were fluent in English so we chatted a while.
It turns out that many chefs in the lounge are also in-flight chefs as you might have seen in the business or economy class. Many of them have a rotation schedule with some days on the ground and some in the air every month.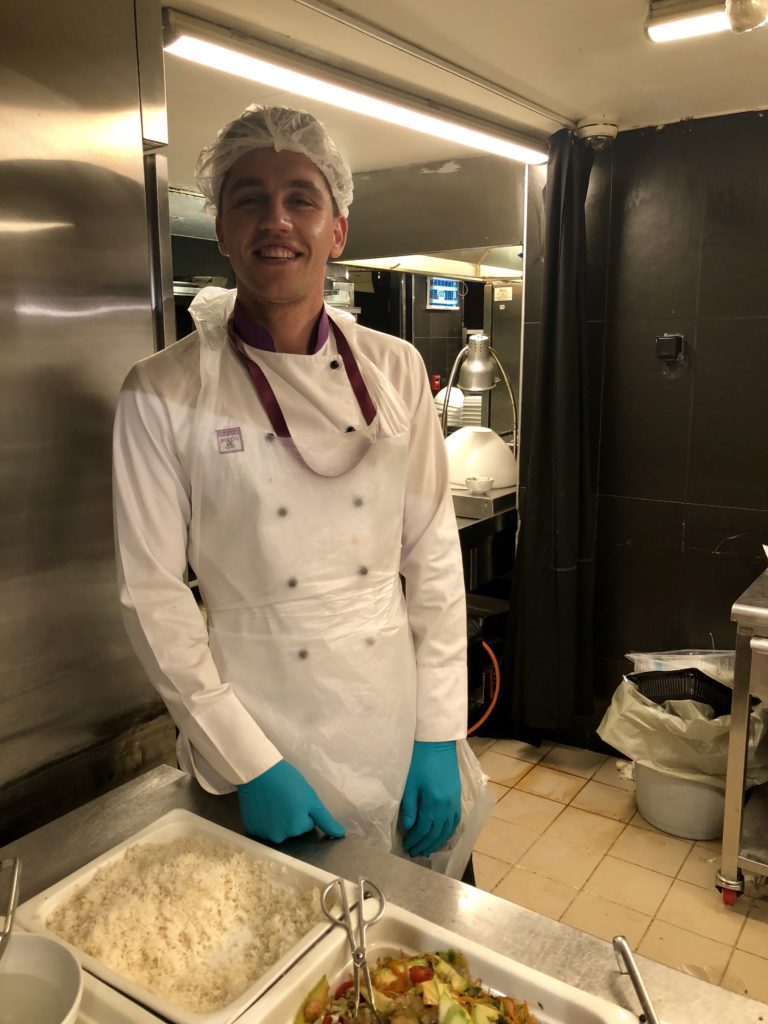 This chef likes the idea of being in his home base or taking flights with longer layovers. His colleague, a young female chef loves the travel and the opportunity to catch some sightseeing.
He loves my city, San Francisco. I totally agree with my new friend, the air in the city is so clean and crisp. He shared some fond memories of San Francisco, Yosemite, Napa, Tahoe and around. I almost felt homesick.
These days most of the layovers are short one-night stays in a hotel in Burlingame. I can understand that it's a lot less expensive for Turkish Air.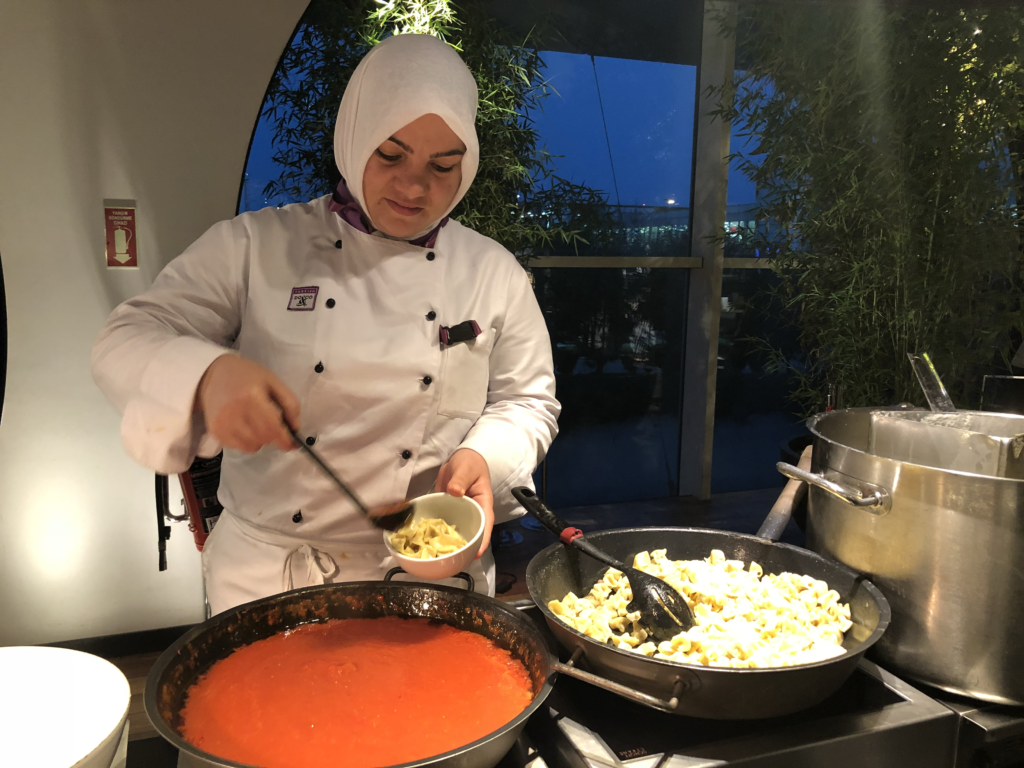 The pide chefs are so fun that we take share jokes and take pictures while barely understanding each other's languages.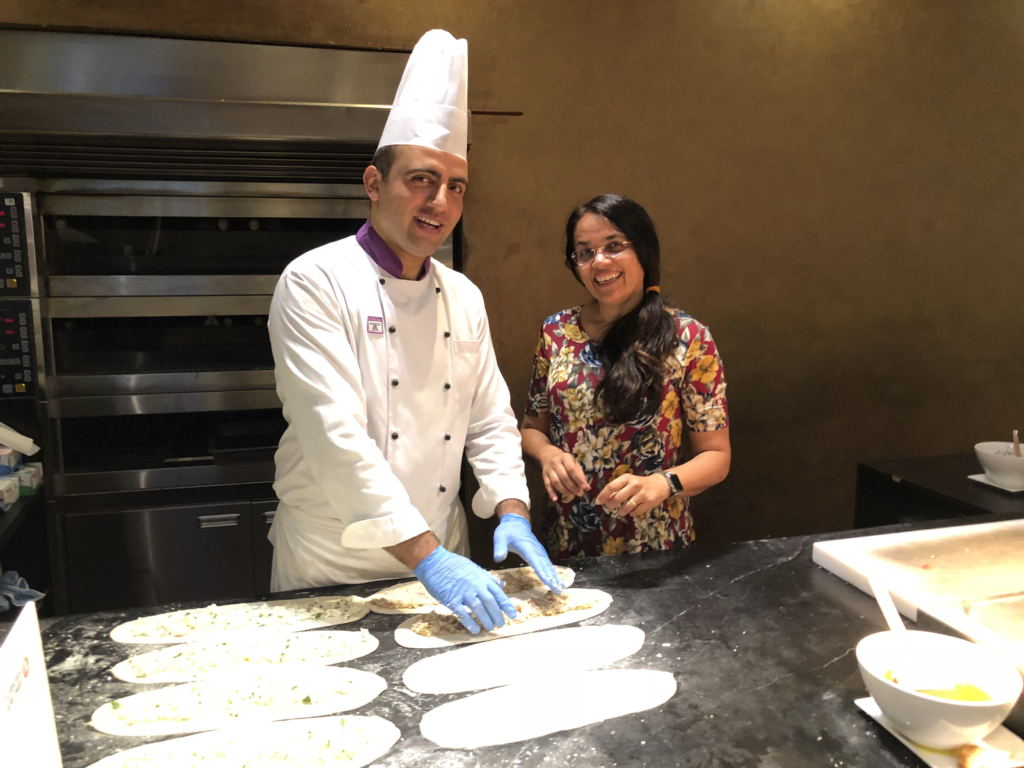 Traditional Turkish Food
There are at least 20 food and drink stations all over the huge Turkish Airlines lounge in Istanbul. My favorites are the traditional Turkish foods but the International flavors are great too. Here are some examples –
Loads of Activities in Lounge
Guests have many options like video game stations; pool table; library; walls of screens with TVs & headsets; tables lined with iMacs; and remote-control cars for racing on the mini race track.
Related